umdasch & TGW: OmniStore Combines Online Shopping with Stationary Retailing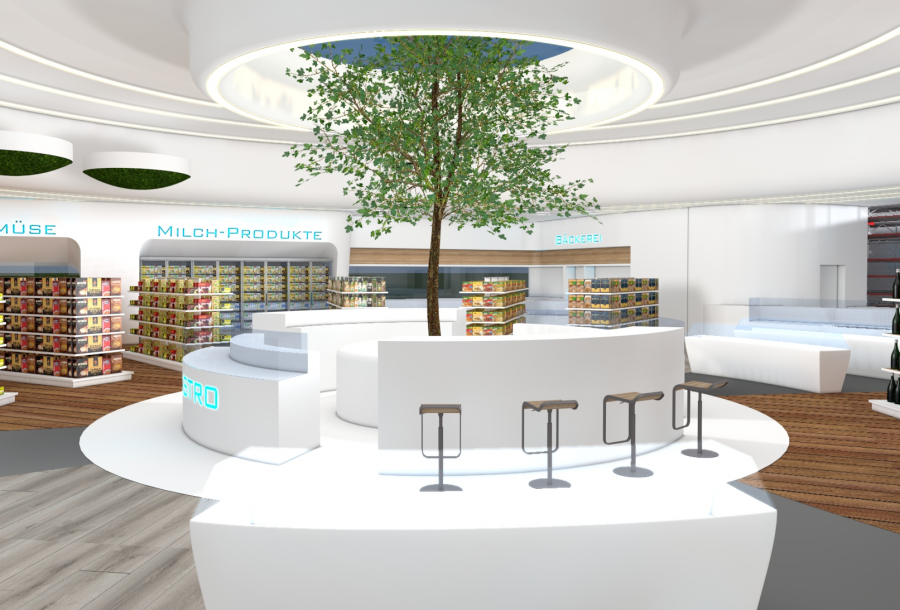 News
The shop fitting professionals of 'umdasch The Store Makers' and the intralogistics specialists of TGW have developed an innovative shop and logistics concept for the food retail trade: OmniStore. Behind this is an Omnichannel model that also optimally integrates logistics processes. It combines the strengths of stationary retail with the amenities of e-commerce, utilising the existing branch network. At the trade forum of the CASH trade magazine in Fuschl, Austria on 24th-26th April 2019, OmniStore was presented to a large specialist audience for the first time.
Families and younger customer groups in particular are increasingly buying food online from home or on the move via smartphones. Thus, many retailers are heavily investing in their online offerings and delivery services. However, order picking for the customer and "last mile delivery" are expensive and therefore difficult to realise profitably. One thing is clear: the stationary trade will not disappear. Customers continue to place value on the local shopping experience, want to see fresh food, smell it and seek advice. Compared to pure online retailers, stationary retailers can differentiate themselves through speed, flexibility and convenience. So, what will the shop of tomorrow look like? TGW and umdasch have the answer with OmniStore.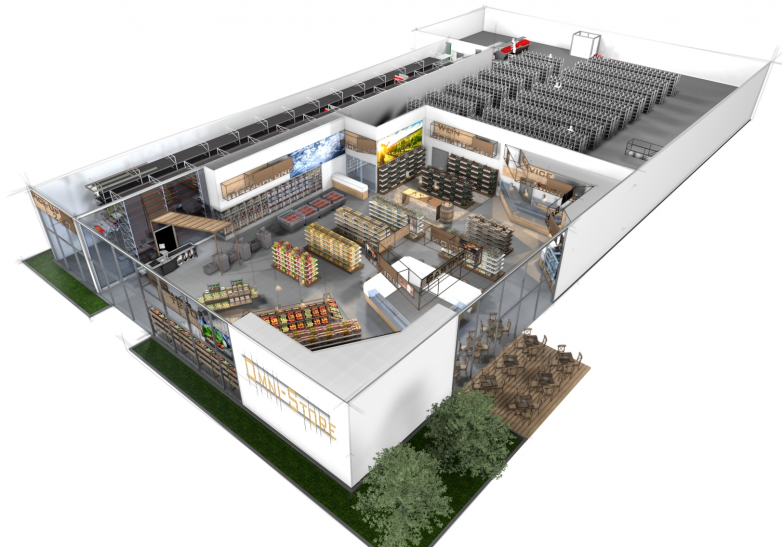 (C) umdasch
Local Fulfillment Centers
OmniStore leverages existing stores and transforms them into small, local Fulfillment-Centers. This means that, in addition to the shop, there is a separate picking area where the goods are efficiently stored with the help of automation and assembled according to the customer's order. This is ideal for online orders that the customer picks up at the desired time.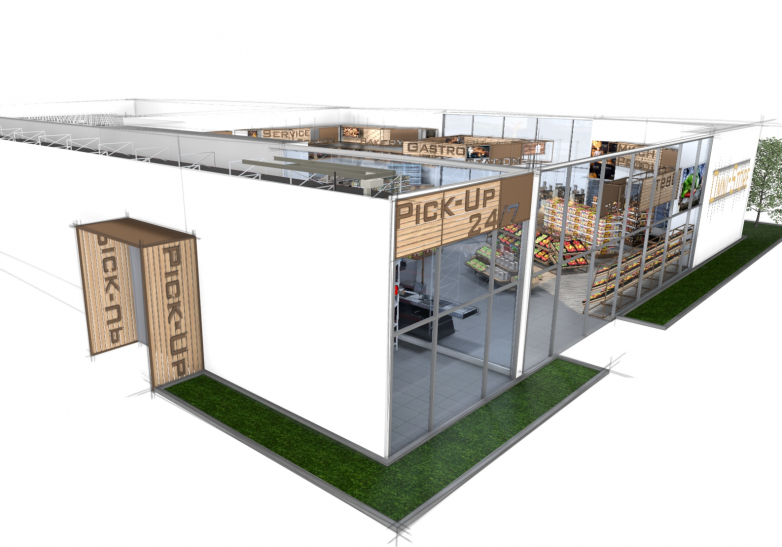 (C) umdasch
The assortment offered in the shop focuses on attractiveness and emotionality, with a high proportion of fresh and regional products. Everything that convenience stores are known for for exacmple, fast transactions, is offered here. In addition, the focus is on the catering area, where you can enjoy an espresso for about five minutes - roughly the time equivalent to picking around 40 products.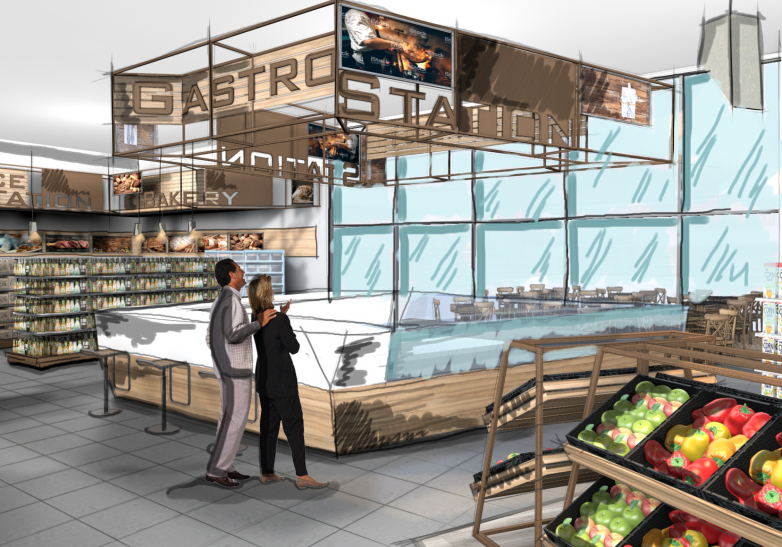 (C) umdasch
Companies benefit from fast and cost-efficient Omnichannel Order Fulfillment within their existing branch network. This means that the OmniStore concept can be accommodated in an area of around 1,200 square meters - with the same number of staff.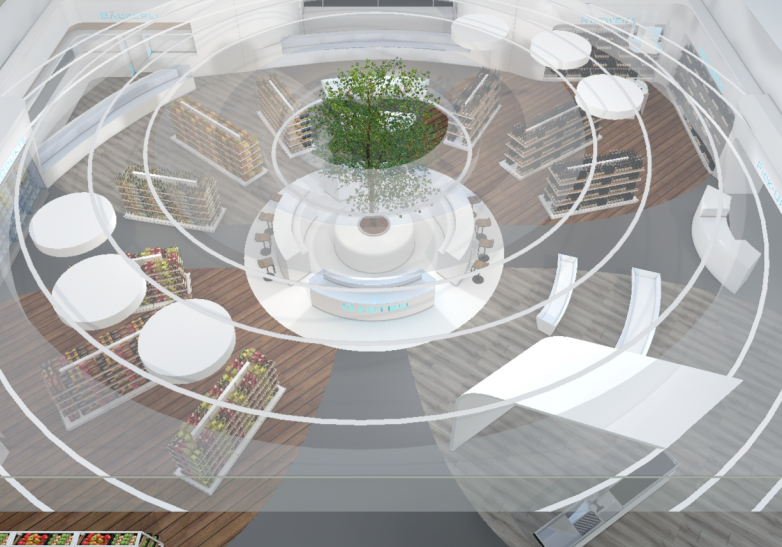 (C) umdasch
Increased Commissioning Efficiency
Customers have the opportunity to do their daily shopping in the shop as usual, selecting products at the digital order terminal, and getting advice or drinking a cup of coffee in the integrated restaurant. They can also order goods online from the comfort of their own home.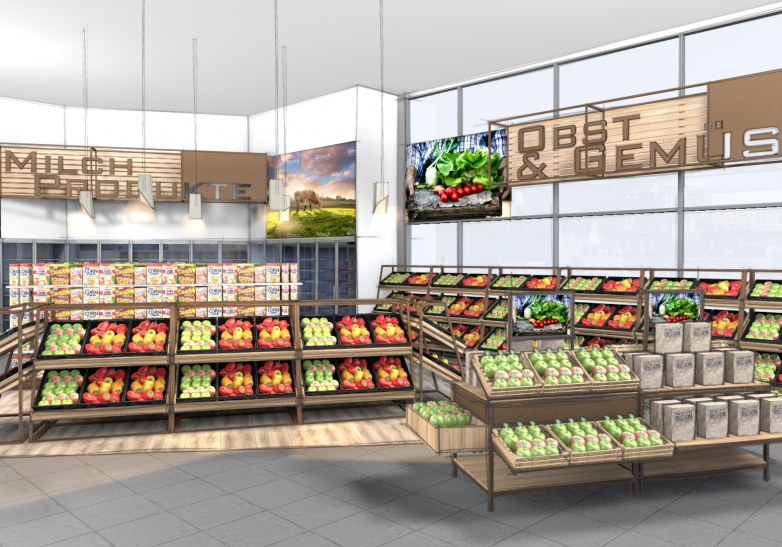 (C) umdasch
They can then pick up these purchases around the clock, even outside opening hours, at so-called pick-up counters that are integrated into the branch of their choice. From simply picking up online orders to making quick, spontaneous purchases in the shop, this allows a variety of customer journeys to be covered, and thanks to OmniStore, the efficiency of picking for retailers can be increased by a factor of up to four.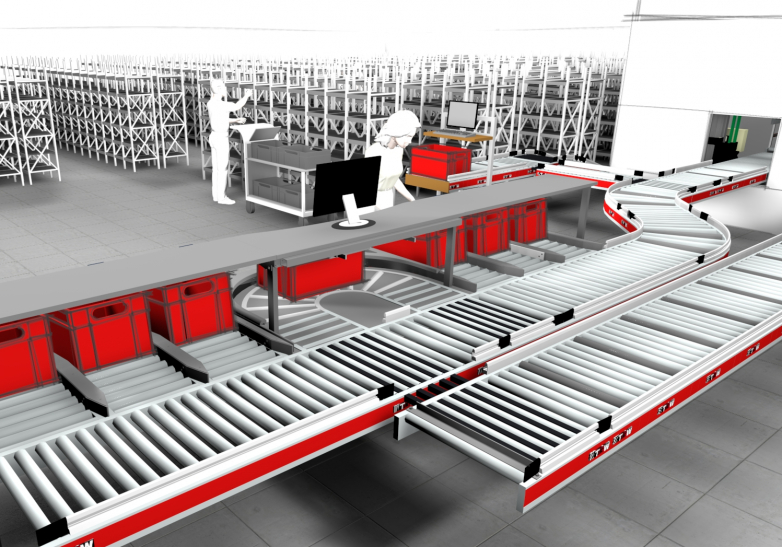 (C) umdasch