Shopfitting systems with special effects
In addition to series productions, the shopfitting professionals of umdasch also plan and develop project-specific special solutions. Thus the Store Makers can always offer tailor-made store solutions according to your needs.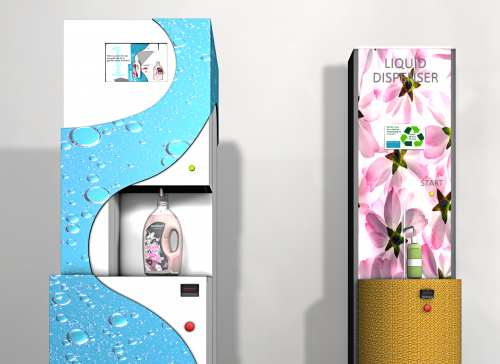 Liquid Dispenser
Sustainability made easy - re-using packaging with the shopfitting system Liquid Dispense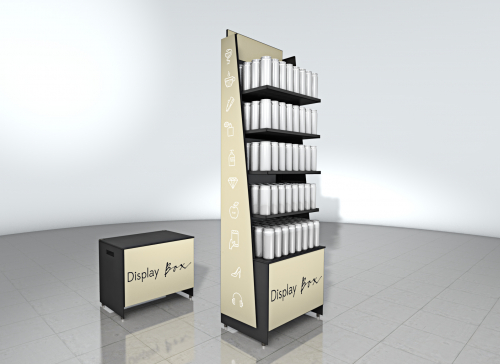 Display Box
Brand industry meets trade - the display solution for all assortment groups and additional placements in food retail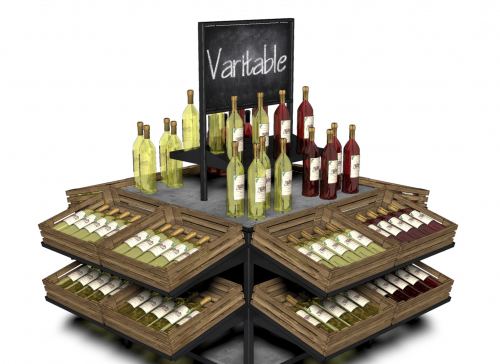 Varitable
Varitable is a modular table programme for all product ranges in the retail sector. It can be combined with individual components or electric add-ons.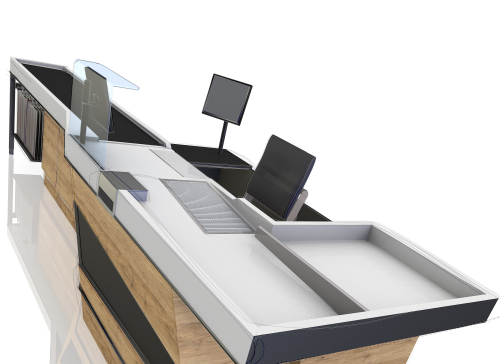 Checkout
The checkout solution from the umdasch Store Makers is a modular shopfitting system which can be installed according to requirements.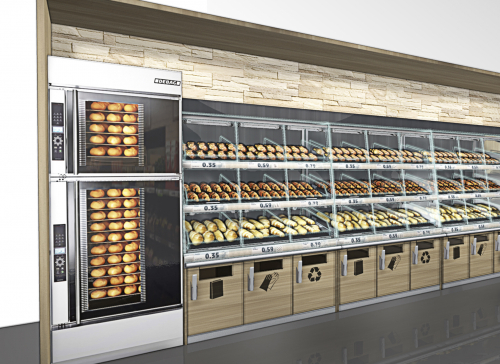 Bake Off
The shopfitting professionals of umdasch developed a modular shelving system for bread and baked goods.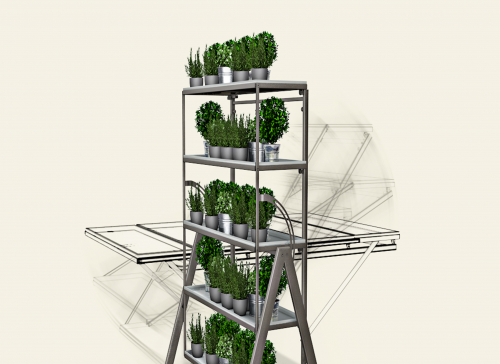 Turntable
From Shelf to Table with one turn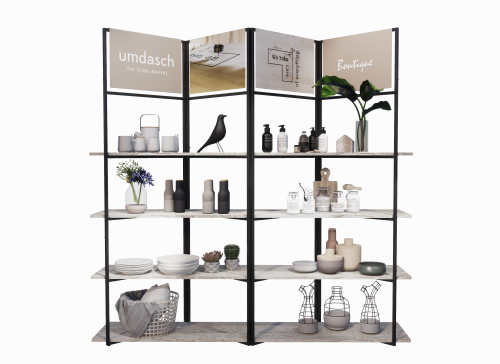 Fold-up!
A piece of furniture for every occasion - because no piece of furniture is as flexible as Fold-up! Thanks to its modular design, it offers the perfect platform for products of all kinds, regardless of their dimensions and product group.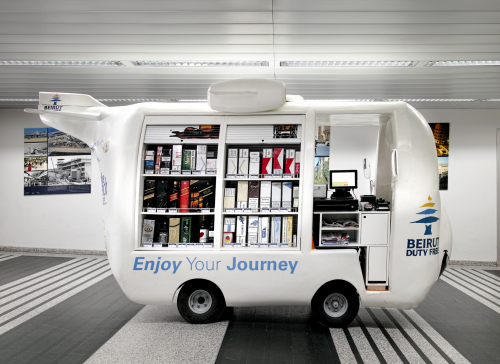 Retail Cart
The mobile sales solution that brings the products to the consumers. It is fully customisable, adjustable and most importantly, movable!