We aim to realise environmentally friendly products and services. We begin with the careful selection of high-quality materials, we ensure efficient transport and we organize the manufacturing process in such a way that it makes careful use of resources. In this way we create ecological products and consequently successful stores together with our customers and for our customers.
Placement among the TOP 5
In 2022, umdasch Digital Retail was once again selected by Invidis among the Top 5 for Top Digital Signage Integrations in the DACH region.
General Contracting
Every year our General Contracting Team implements some 200 projects. From shopping stores to office buildings to museums – the GC team will take over the entire planning and implementation of your construction project upon request.
You will find a means of contacting us as well as more information here.
Area furnished
Every year we realise unusual and diverse projects for our customers: shopping centres, pop-up stores, travel retail areas, rollout concepts and luxury department stores. The Store Makers at umdasch make their mark on over 1 million square metres.
Recommendation rate 2022
Ø 76,3 percent of our customers recommend our company. This is demonstrated by customer satisfaction surveys from the year 2022. For the Store Makers at umdasch that serves as both motivation and an incentive. We say thank you!
At the beginning of any project – from a pop-up store to an experience world to a large-scale rollout – the selection of materials forms a main area of focus. The trend lies clearly in the direction of sustainability: natural origin, recycled, locally produced, biodegradable and also durable. Many retailers increasingly seek tailor-made solutions and upcycling and recycling products of their own returned products.
Our experienced architects and project managers will support you in the selection of environmentally-friendly materials which strengthen your story and contribute to a fully sustainable store.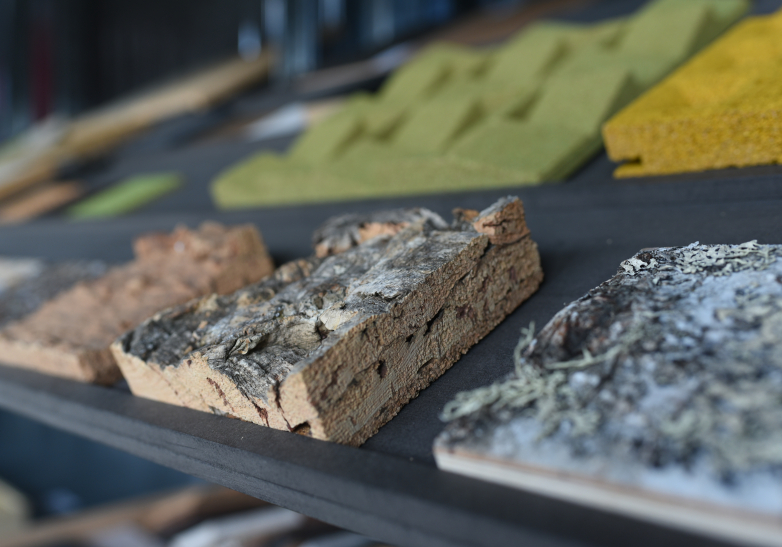 It not only makes economic sense to design production processes and machines efficiently; it will also contribute to the saving of resources.
In recent years, for example, at our largest production location in Leibnitz (Austria) we have invested considerably in renewal and expansion: today a bioheat power station replaces a large part of the fossil energy, and new machines save not only energy but also waste.
In the associated logistics centre in Hasendorf, which was opened in 2018, industry 4.0 has become reality: electric forklift trucks and automated supply vehicles guarantee smooth and safe work processes for our employees and for our customers.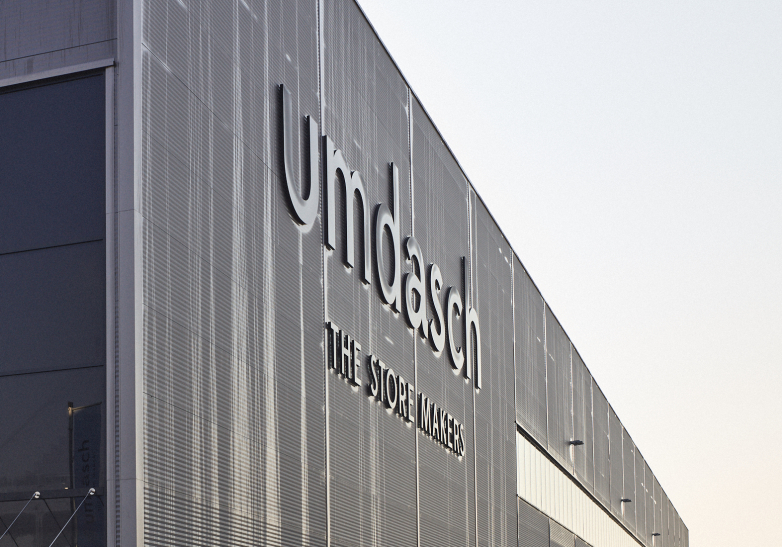 Resource-saving refilling
Developed and produced in Austria in cooperation with local suppliers and partners and with the use of high-quality materials. High-quality assembly and software development by umdasch. The umdasch Liquid Dispenser is the sustainable success format for refilling laundry detergent and washing-up liquid at the POS.
Read more about the Liquid Dispenser here.
The Solid Dispenser, the umdasch refilling station for dry products, contributes to the reduction of packaging waste and permits the consumer to purchase exactly the quantity of a product that he or she requires.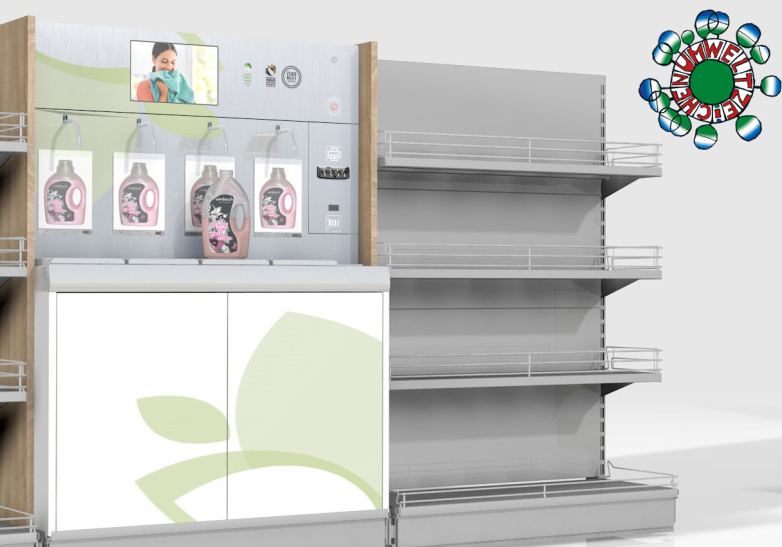 Make old into new – umdasch refresh your shelf!