Helsinki Airport Duty-Free Opens
A new concept realised by umdasch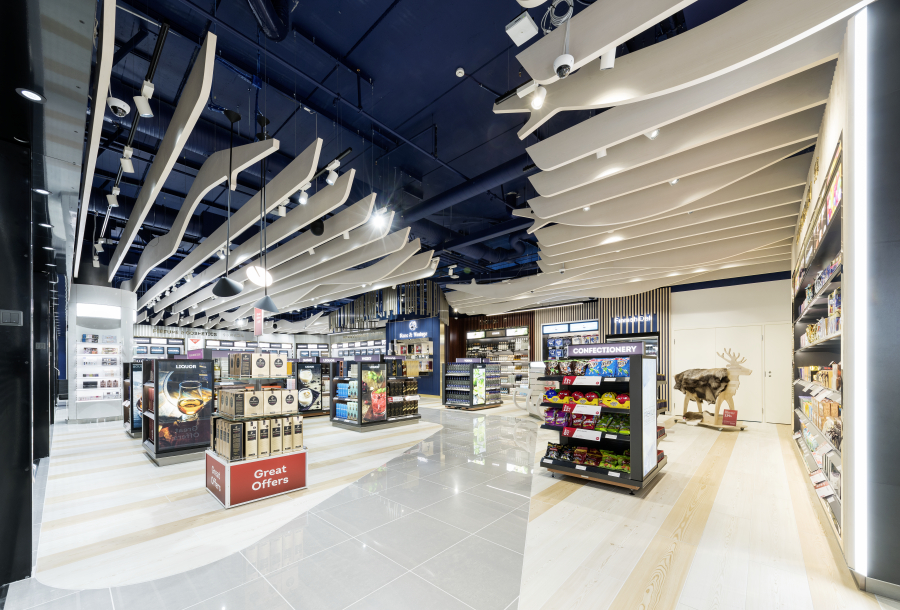 Press
The newly opened Duty-Free in an area of 330 square metres is a great example of the new trends we are seeing in Travel Retail, as airports strive to stand out from the crowd and offer travellers innovative and varied shopping experiences. umdasch was commissioned to work on the Helsinki Airport Duty-Free, providing engineering, manufacturing, installation and project management services for the joinery works. Helsinki Duty Free was realised in March, changing both the atmosphere of the store and the layout to encourage a better flow of travellers passing through. It now houses the new Non-Schengen Dufry Plaza Store which was the first store to be installed in Europe.
As with all airports, Helsinki and therein its duty free store has regulations and parameters that need to be adhered to. In addition, there were special requests designed to make this duty-free as unique as possible. With fire safety at the forefront of Helsinki Airport regulations, fire rated timber and laminates were used throughout the store both on the floor and the walls. Not only is the cladding on the walls safe, but it also adds a texture to the design, creating a stylish modern space with vertical clean lines of wood.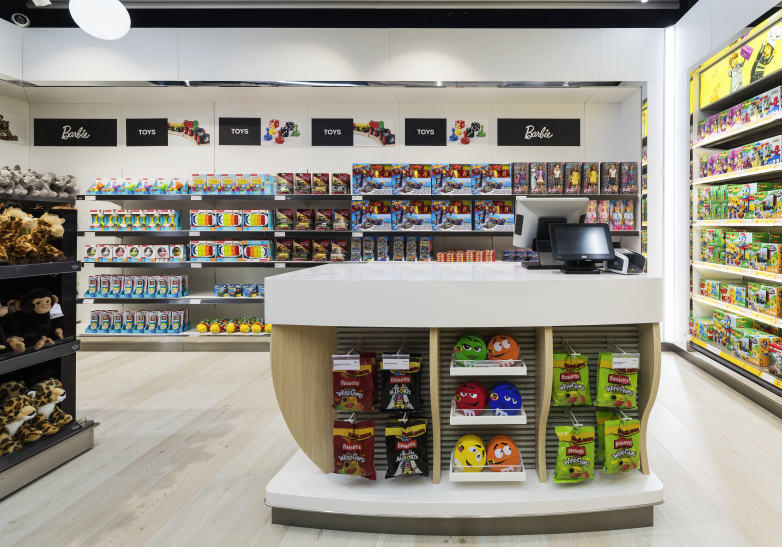 © umdasch
This renovation is a prime example of how many partners can come together to deliver a successful development. With the collaboration of Dufry designers, WDF, electrical contractors and floor and ceiling works alongside umdasch, an innovative and practical Duty-Free concept was created.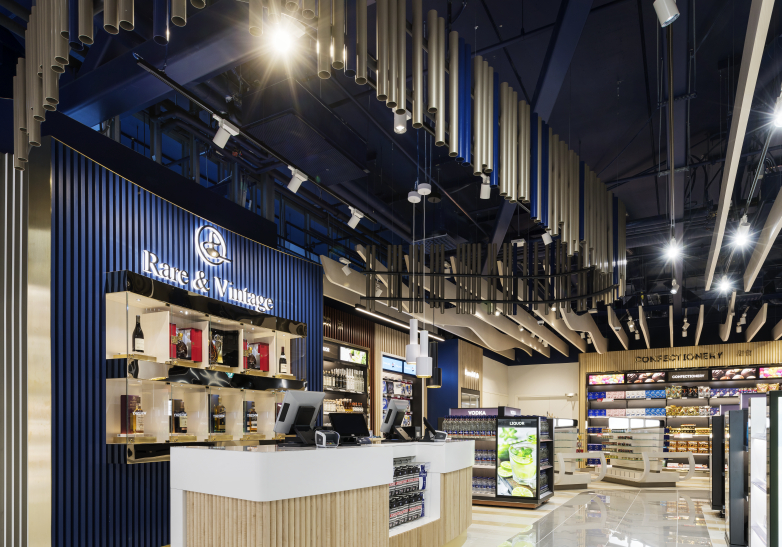 © umdasch
The Dufry interior design here is carefully thought out. The idea behind it: to create a modern design concept, that engages the travellers in the local culture of Finland. Helsinki airport wanted to ensure that the shoppers could continue their adventure and travel experience right up until they got on the plane home.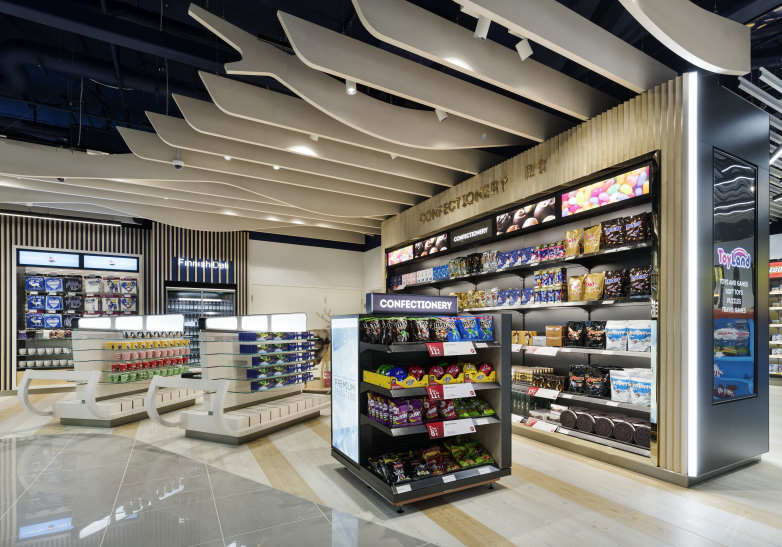 © umdasch
You´ll see pinewood throughout, resembling the traditional wooden cabin style houses of Finland, contrasted with the clean lines more commonly seen in modern contemporary designs. Using a mixture of tones in the wood, a varied colour is created, as opposed to the usual black and white colour pallet more commonly seen in airports.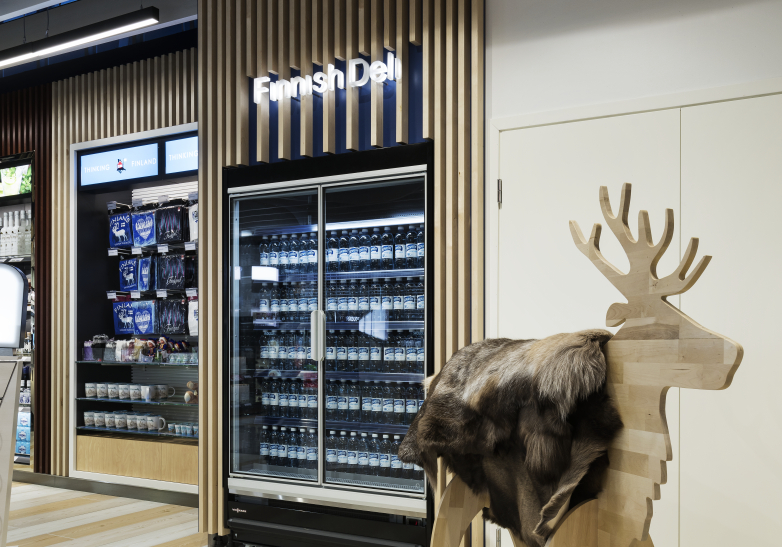 © umdasch
We Make Successful Stores
At umdasch, the aim is to make successful stores based on the specific needs of the project. At Helsinki Duty Free, the excellent cooperation of all participants resulted in an impressive outcome. The General Manager thanked umdasch for their professionalism and efficient coordination in a challenging project and for pulling out all the stops to deliver this new concept. All can agree, the finished project looks amazing. Another successful Dufry project for umdasch.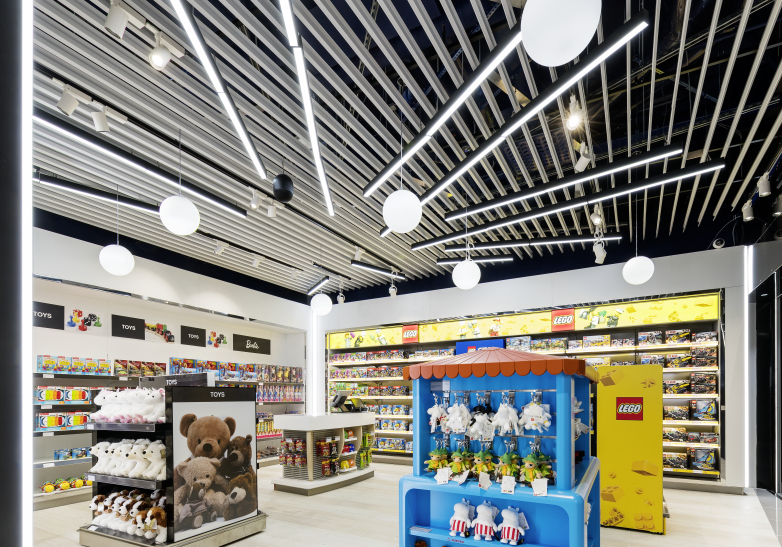 © umdasch