Meaningful and giving meaning
Our employees represent the most valuable resource within the company. Not only because they actively contribute to the corporate success through their work, but also because their creativity, team spirit and ambition are also involved. Our Store Makers' jobs should not just be a "nine to five" affair. Instead, their work should give them pleasure and a sense of purpose.
Health ratio 2022
During 2022, employees of the Umdasch Group were present at work and acting on behalf of customers for almost 95 percent of all work days. For the Umdasch Group that is a sign of healthy and satisfied employees.
Date: Business year 2022; applies to the Umdasch Group worldwide
Accident ratio 2022
Safety first! That applies to all our staff. Thanks to its comprehensive work safety concept, the Umdasch Group registered only 5 work accidents per 100,000 working hours during 2022.
Date: Business year 2022; applies to the Umdasch Group worldwide
Further training intensity 2022
With targeted and easily accessible training opportunities, our employees always keep their finger on the pulse. On average an employee of the Umdasch Group completed 7,8 training sessions or courses during 2022. We intend to invest even more in this area in future.
Date: Business year 2022; applies to the Umdasch Group worldwide
Diversity of nations
Among all 1,400 Store Makers you will find colleagues from 14 countries. So we can truly speak of an international company.
Deadline 20.08.2023
Company affiliation
On average, a Store Maker works for our company for more than 10 years. The champions here are 22 employees who have worked for the company for over 30 years. We see this loyalty as a sign of satisfaction and enthusiasm for being a Store Maker.
Deadline 20.08.2023
Life-long learning is a real chance
Today we are not just classic furniture manufacturers, but offer as it were furniture design, conceptual consultancy and project management and even General Contracting. Our range of services has expanded considerably. Our Project Managers in particular master countless fascinating tasks every day, in order to realise successful stores for our customers.
For this reason, in 2022 we started the internal project Management Academy – a tailor-made range of further training courses for our project managers worldwide. The training programme based on own experience runs over several years and is enriched with expert knowledge, the latest techniques and plenty of opportunities for exchange.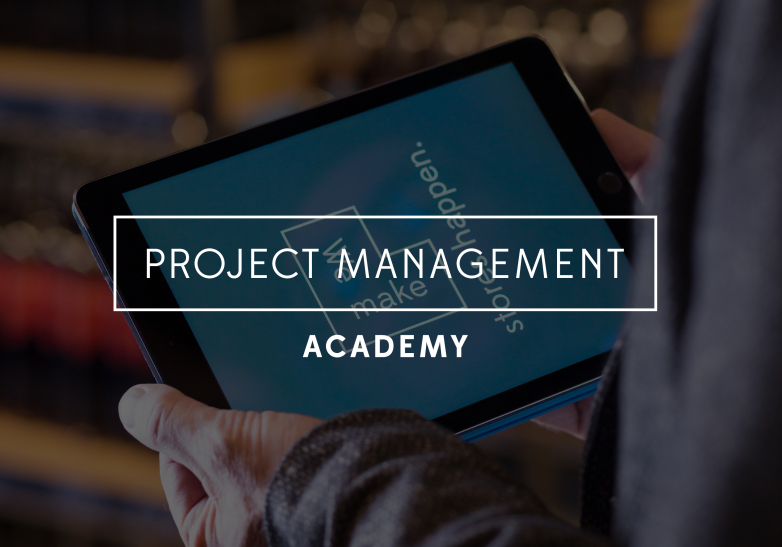 True heroes from our ranks
We are familiar with heroes from the cinema screen. Heroes have supernatural powers, can lift cars and rescue entire cities. Heroes are fast, strong and untiring.
However, life's true heroes are sometimes hard to recognize, because they are usually people who achieve remarkable things but nonetheless remain behind the scenes. There are true heroes amongst us: Store Makers who work on technical solutions to keep our digital connection functioning. Store Makers who carry out their professional activities with above-average commitment and effort for successful experience worlds.
During 2022 we presented awards to the "True Heroes" for the second time – thereby expressing our great appreciation for those colleagues who achieve remarkable things in challenging times.
Do you also want to become a Store Maker?
Then take a look at our current job offers.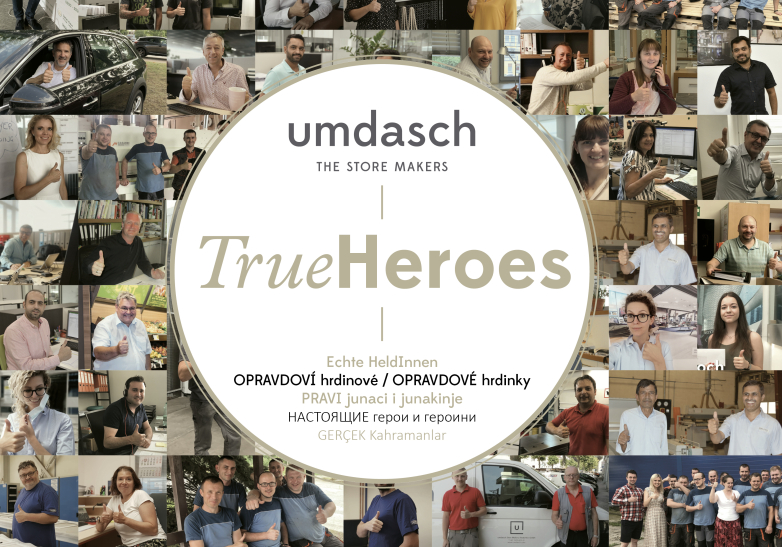 Participation and helping to shape the future in the Umdasch Group
As a company we aim to create spaces in which people can develop, where they can be encouraged and challenged, and where they can contribute their wide-ranging ideas.
And so during 2020 the Umdasch Group introduced the Sustainability Prize for the first time. All employees of the Umdasch Group were able to submit their suggestions for environmental improvements. A total of 139 submissions from 18 countries were received!
Research work is already going ahead on the realisation of the winning idea, a solution for saving CO2 in concrete. The numerous other suggestions are also being taken into consideration, as it were. Therefore the Sustainability Team of the Umdasch Group will also award prizes to further ideas during the course of 2022 and will initiate their implementation.
Because numerous small measures will also have a major effect when added together.