Electronic Shelf Labeling
Electronic price labelling
Manual replacement of paper labels takes valuable time away from your daily operations? Switch from printed price labels to Electronic Shelf Labelling (ESL) and benefit from numerous advantages of this efficient technology at the touch of a button:
Fully automated price changes in seconds
Central price control and consistent security across all branches
Fast reactivity to competitor prices
Additional product information available to your customers and staff via QR and smartphone
Increase of the promotion cycle as well as the advertising intensity
Improvement of internal processes such as inventory management and stocktaking
Win-win for customers and staff
Recent studies show that 65% of shoppers consider shops with electronic price tags to be more service-oriented than those with paper price tags. (Source: Arizton, 2020). The use of electronic price tags reduces the workload of your staff and thus gives them the opportunity to concentrate more on the customers.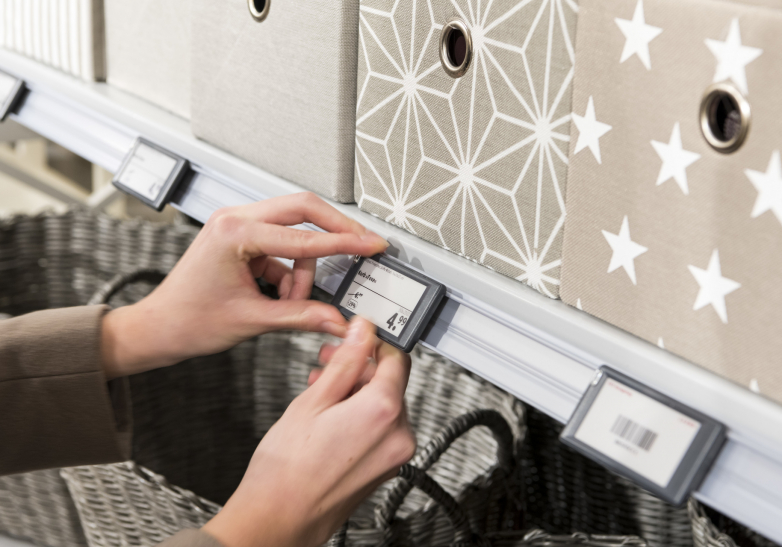 High competitive pressure? Unmanageable offer dynamics? Especially for industries that live on many and quickly changing promotions, electronic price labelling offers an extremely profitable solution. Because: You not only reduce the workload of your employees, but you can even change your prices more frequently. Branch-wide, regionally or globally - but always at the touch of a button and within a few seconds. The possible uses of digital price labels in food retailing, consumer electronics retailing and DIY stores are almost limitless - but the use cases also extend to conference room door labelling. What ideas do you have for your business with digital labels?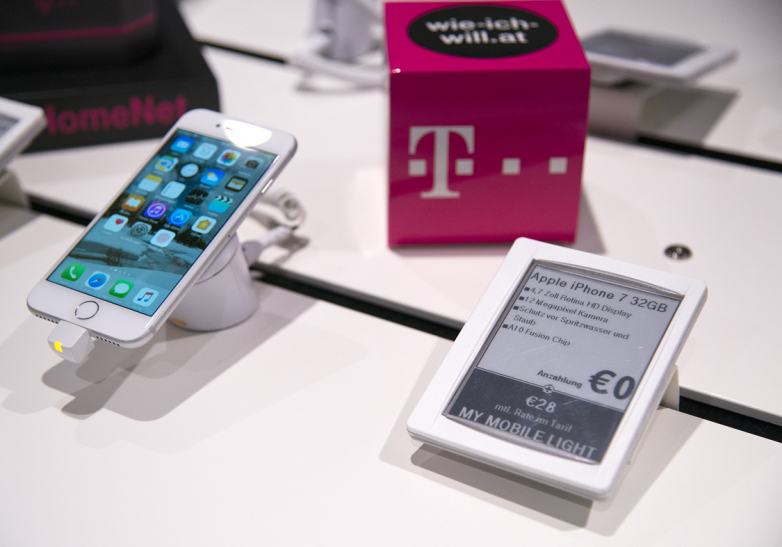 umdasch as an independent integration partner
From pilot store to rollout - as an independent ESL integrator we always recommend the best solution. Experienced teams support you step-by-step from the connection to your technical infrastructure to installation and commissioning in your store and beyond during ongoing operation.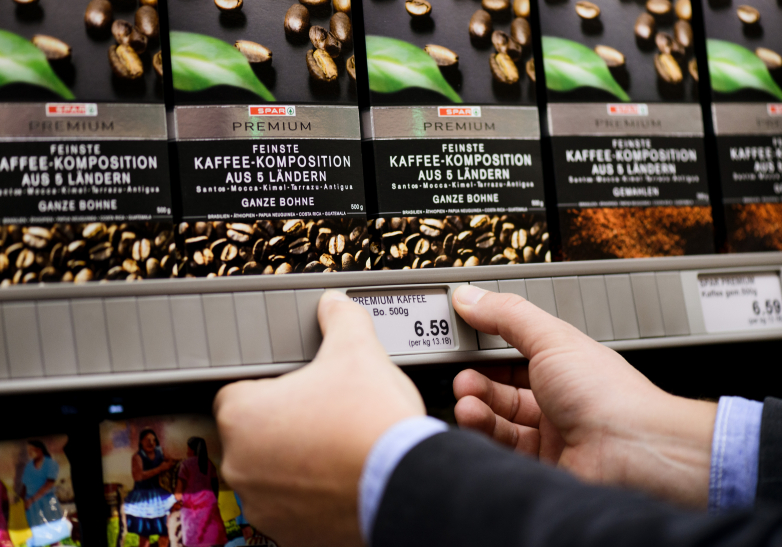 All electronic price tags are based on modern e-ink technology, known from e-book readers. Their high-contrast display with black, white, red and yellow pixels make them difficult to distinguish from paper labels. In addition, we offer you the option of integrating small, full-colour LCD screens - also with touch function - for highlight products. With a battery life of up to ten years, energy-efficient operation at the POS is guaranteed.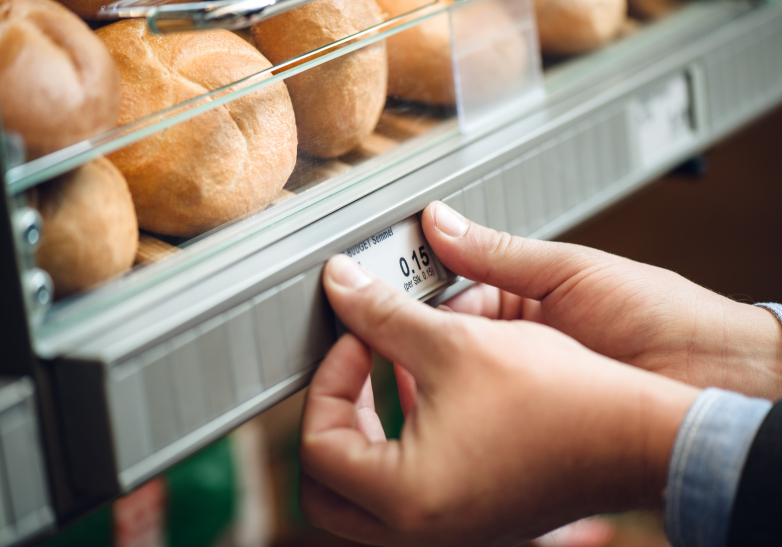 The electronic price labels can be attached to almost any existing shelving system. For quick and easy installation, there are also the matching rails from umdasch. Thus a completely new generation of rails has been recently launched on the market which can already be seen at SPAR in Thüringen (AT). The innovation impresses with a seamless flush transition from the rail to the shelf. The various inclined positions do not affect the horizontal top edge of the rail. This increases the shelf space and there is more room for the goods. The rail has been successfully tested for lifting and tensile strength in extensive tests - an essential factor when removing heavy products from the shelf, among other things. The ESL rail is compatible with standard labels from various manufacturers, allows three-level adjustability and displays the barcode on the front.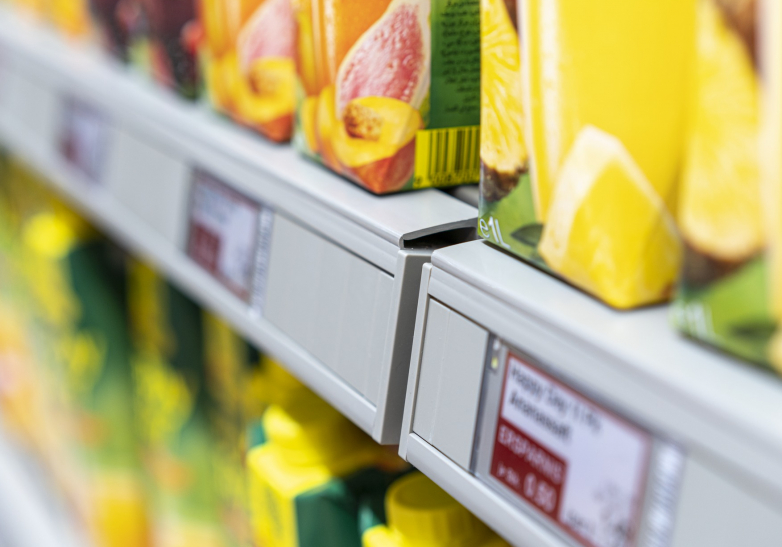 umdasch eXperience Platform (uXP)
With the umdasch eXperience Platform (uXP) we connect your merchandise management system with electronic price labels. Various ESL manufacturers are already connected to the umdasch eXperience Platform (uXP). The software thus enables the efficient central management of your ESL infrastructure. It also allows further holistic connections to various data sources. Learn more here.