Nobody can doubt the allure of Parisian culture and the talent of the French to build beautiful cities or the grandeur of London and it´s fascinating, historical masterpieces. These two cities are abundant with their own vibrant retail scenes; cafés, restaurants, hotels and outdoor areas, all creating the buzzing hub of life known worldwide. As trendsetters in the shopfitting industry, umdasch is always on the lookout for inspiration and these two cities offer plenty of it. Both cities are constantly reinventing themselves and thinking outside the box, to keep that buzz buzzing. Even the established shopping districts of both shopping metropolises have lost none of their appeal. Let's start with…
Paris – a city for "retail lovers"
Paris' world-famous shopping boulevards Champs Élysées and Avenue Montaigne are under the creative influence of star architect Peter Marino. The talented architect has developed brilliant new flagship stores that transport the glamour of haute couture into the present day for no less than Chanel, Dior, Louis Vuitton and Guerlain.


Your feet might tell you that you have seen all that there is to see in Paris at this point, nevertheless Paris insiders and renowned retail scouts Christian Mikunda and Denise Mikunda-Schulz have an even longer list of must-sees and secret spots, only an insider would know. At the top of their personal tour list they put the traditional sights "Grand Magasins" such as Galeries Lafayette, Le Bon Marché and Le Printemps. World-wide, Paris is considered the birthplace of department stores. To this day, they are symbols of French "joie de vivre" and a staged longing for royalty.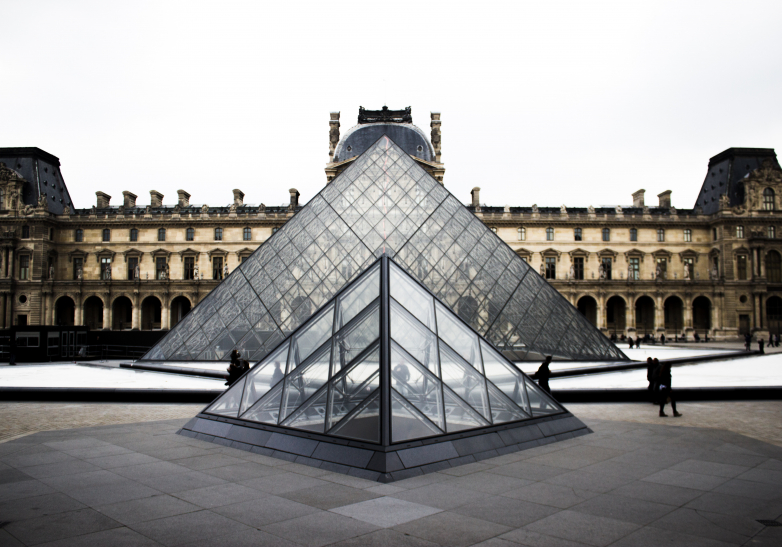 Louvre Museum. Photo credit: Unsplash, Alex Holyoake.
The two also fell in love with the shop dramaturgy of the new Calvin Klein Concept Store. During their last visit, tassel-like elements were running through the store concept like a red thread: "Many brands are increasingly using art as a visual booster in product presentation - we call this art priming. We are curious to see which concept store will conquer our hearts on our next trip", says Christian Mikunda, the founder of the store dramaturgy theory.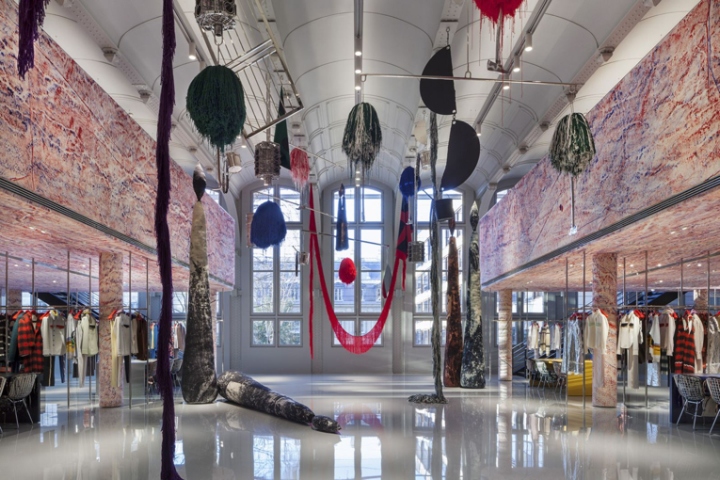 Calvin Klein Concept Store Paris. Photo Credit: © Calvin Klein; Photography: Elizabeth Felicella.
Following the list of big names found in the cultural map of Paris, you´ll find the Fondation Louis Vuitton by architect Frank Gehry in a park in the Bois de Boulogne district. The French luxury brand continues to show how closely art and fashion are linked with their masterpieces. When visiting, the explorer should take note the spectacular architecture of the building, which makes this fashion brand a star in the City of Lights. Gehry's design was inspired both by the traditional glass and steel greenhouse architecture of the 19th century and by the image of a "sailing ship". This is a true inspiration to our architect and creative readers.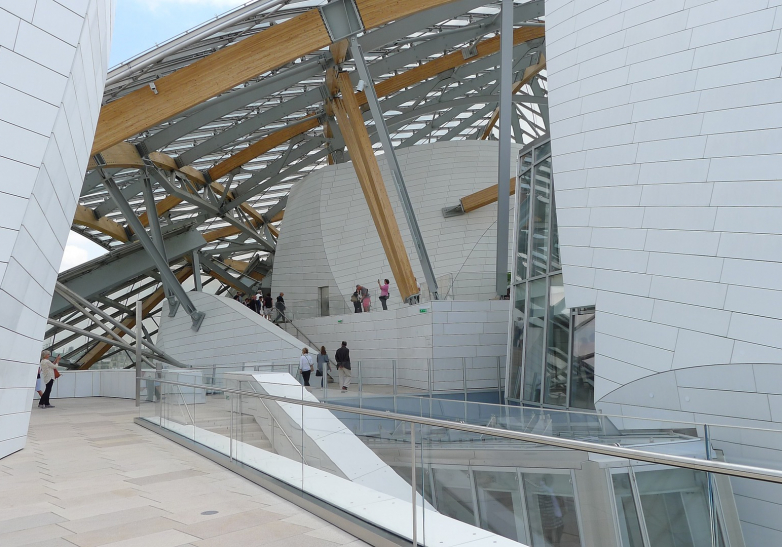 Fondation Louis Vuitton by architect Frank Gehry. Photo Credit: pixabay, pameladebutler
Inspiration can be booked!
If you would like to compare who you think deserves the title "Europe's No. 1 Trend Metropolis", then join us from May 12-16, 2019 May from Paris to London. More information can be found here: www.umdasch-shop-academy.com
Stay tuned for more insider looks on trendy places across the globe. Where shall we go next?