Store solutions for petrol stations II: Fuel for successful stores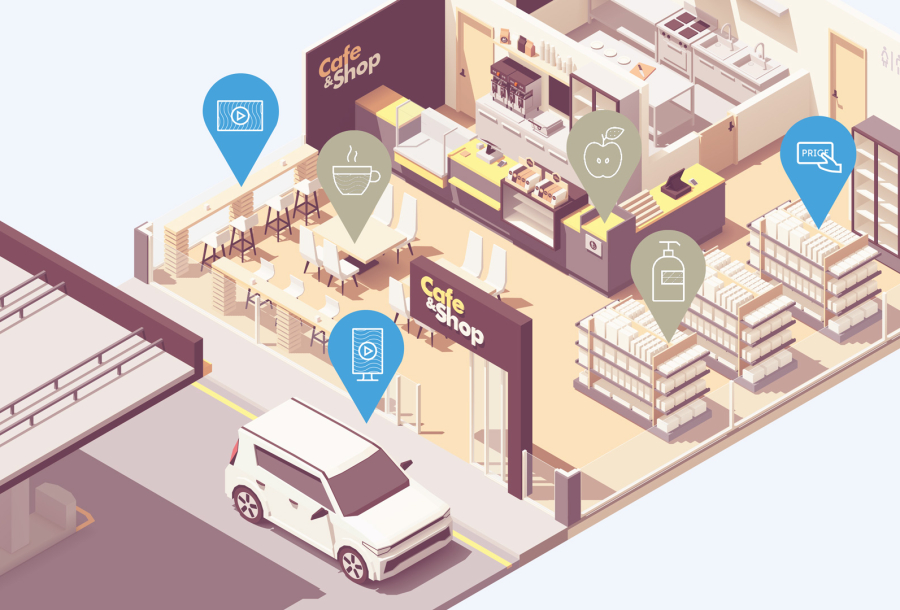 Trend
Petrol stations are changing. Their development is moving from a place to refill fuel to a service point as well as a place to meet. Convenience is becoming more and more important in this context - meeting all demands for vehicles and especially their drivers and passengers has top priority. The petrol station shops play an important role in this. Not least thanks to flexible opening hours and as a practical place for quick purchases, they are enjoying increasing popularity.
Convenience must also be considered from the perspective of petrol station operators and employees. In addition to customers who expect quick, uncomplicated purchases with a wide range of products, simple processes and smart solutions are becoming increasingly important for the day-to-day operation of a petrol station. For comprehensive shopfitting in petrol station shops, therefore, in addition to aesthetics, functionality is a key factor and the choice of an experienced partner is crucial for realisation.
Bake Off Systems
Individual design with system
Bake Off turns the petrol station shop into a bakery. With the easy-to-fill system, petrol station operators can offer their customers fresh bread and pastries. Depending on the type of product, there are different ways of presenting the goods - whether showcase, box or presenter. With individual wood decors and metal colours, the Bake Off system can be individually adapted to the franchisor's corporate design, for example. Flexible application possibilities, simple handling and an optimal price performance ratio characterise the various Bake Off solutions from umdasch.
The Bake Off Hot Tray - the extension of the ­umdasch Bake Off product family - creates a true bakery atmosphere. With this "heated bread shelf", which is also available as a retrofit to an existing Bake Off system, removable and heatable product presentation cups are supplied with power through a contact panel on the back via the body of the Bake Off. Via a heating foil integrated in the tray, the goods are kept warm at 55°C in a controlled manner and thus remain significantly fresher and juicier than with other keeping-warm methods.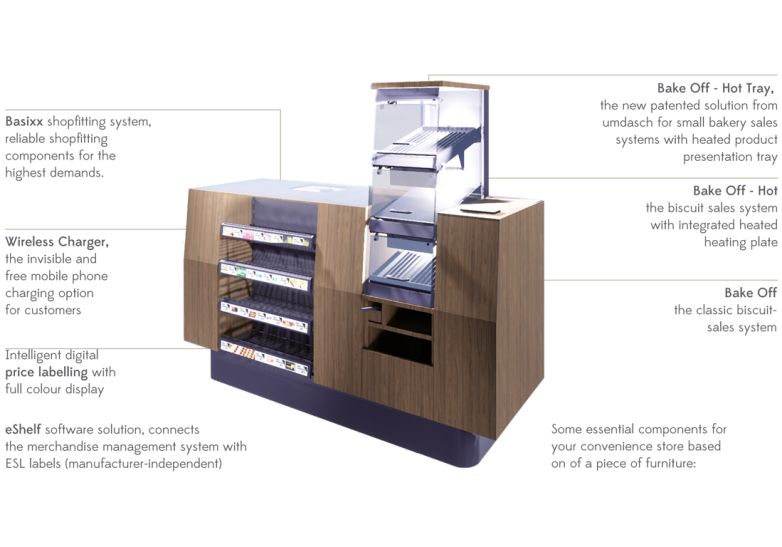 Green & Smart Shelf
Sustainable and technological solutions at the point of sale
The combination of digital, analogue and sustainable aspects makes umdasch The Store Makers a system integrator of holistic solutions with innovative materials and technologies. This enables retailers to offer their customers unique experiences with the highest feel-good atmosphere and at the same time improve the entire process at the point of sale.
Following the increasing awareness of sustainability, we developed a shelf that aesthetically leaves the smallest ecological footprint. Our Green & Smart Shelf is made of natural materials, such as wood, pressed hay and straw, or Resista, a material made primarily from rice husks. Thanks to intelligent out-of-shelf management, missing products can be quickly detected and therefore restocked. This is made possible for the first time by the use of innovative functional pressure on steel. The networking of sensors with product recognition and corresponding content on screens enables precise communication - matching the respective franchise brand.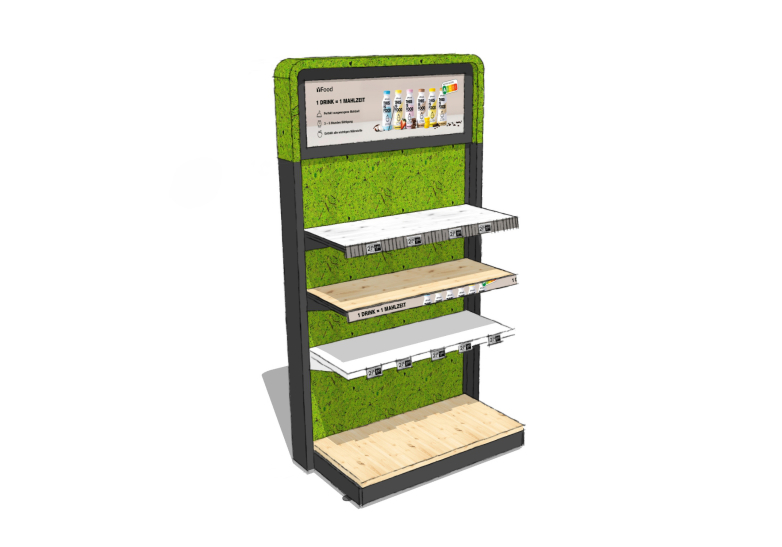 For petrol station operators, the question of how to efficiently manage a branch network in terms of pricing and product range as well as in-store promotion is also becoming increasingly important. A well thought-out concept with digital point-of-sale solutions can help. Learn more about digital solutions in the first part of our series "Store solutions for petrol stations".