And the Josef Umdasch Forschungspreis goes to...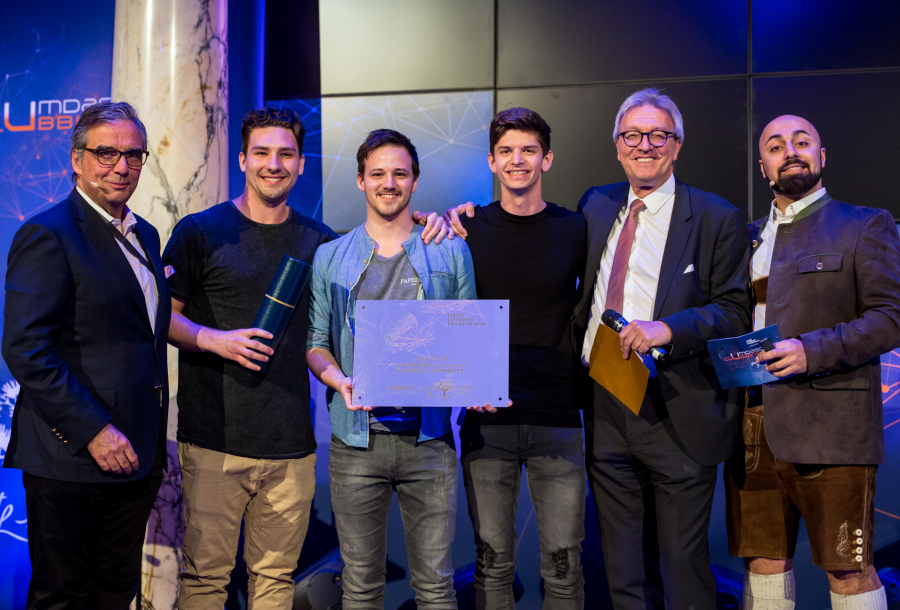 Press
Since 1991, the Umdasch Group has awarded the popular Josef Umdasch Research Prize. Umdasch Shopfitting joined the fourth time this year. Members of the international start-up scene assembled on Thursday evening in the World Museum in Vienna in order to celebrate this year's winners of the Josef Umdasch Research Prize. Dr. Andreas Ludwig, Spokesman of the Executive Board of Umdasch and entrepreneur Ali Mahlodji guided the audience through the award show.
Dr. Andreas Ludwig commented on the Research Prize: "We awarded this prize for the first time in 1991. The original focus lay on the promotion of wood research and forestry. Over the years, however, technological growth has been so rapid that it has prompted us to give the Josef Umdasch Research Prize, like so many other things, a new emphasis."
International Start-up Prize for High-Tech Topics
Until recently the prize was directed towards students. In October 2017, however, the 'Call for Entries' was addressed to international start-ups. "We therefore entered into a cooperation with a strong partner. With World Summit Awards, or WSA for short, we can reach precisely this target group in order to position our research prize on the international scene", observed Dr. Ludwig.

The Josef Umdasch Research Prize which was advertised in autumn 2017 focused on specific topics proposed by the three companies in the Umdasch Group: Doka, Umdasch Shopfitting and Doka Ventures. The exercise succeeded: For Umdasch Shopfitting alone over 50 projects were submitted in reply to the invitation to participate – including entries from Germany, China, Sudan and Nigeria.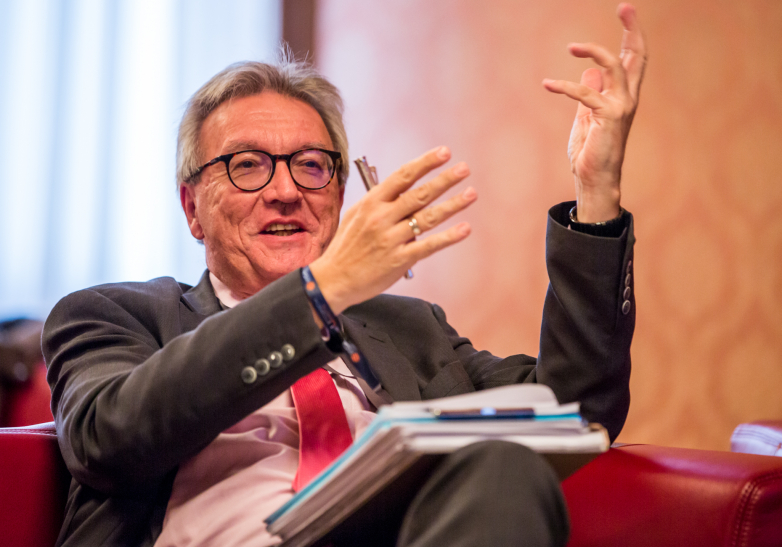 And the Josef Umdasch Forschungspreis goes to...
The task was to develop a solution which recognises objects intelligently in the user's surroundings via mobile devices (smartphone, tablet, etc.) and as a next step will show purchasing options in the immediate vicinity. In each case the winner can look forward to an implementation order. The Josef Umdasch Research Prize 2018 is thus not just a spark of light in the form of an award, but will become an integral part of the business of Umdasch Shopfitting.
The winners were determined within the framework of the World Summit Congress (WSA), which was held last week in Vienna Town Hall. After the presentation of the concepts by a large number of international start-up companies, Umdasch Shopfitting finally chose "Jingle" as the winner. The young team is developing a personal digital shopping assistant on the basis of a chatbot – an extension to the sales area, so to speak. As the next stage Umdasch Shopfitting and Jingle will define their next joint activities and exactly what the implementation order will look like.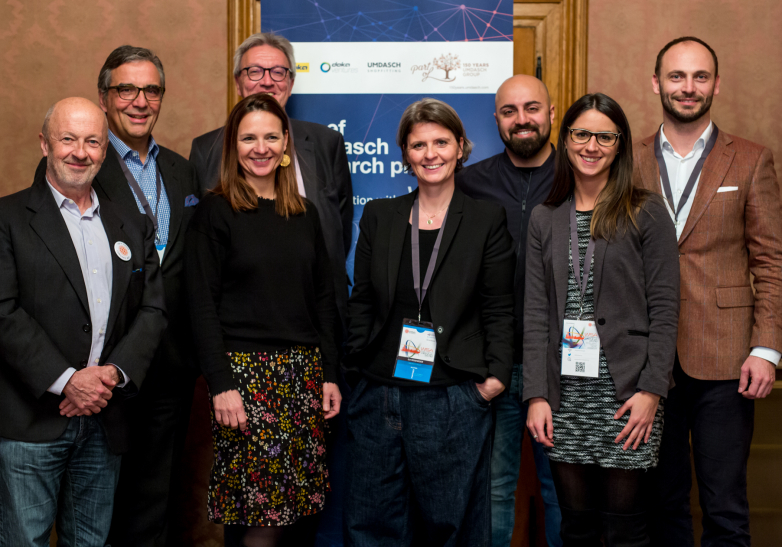 Good Music & a great atmosphere
The award ceremony was held within the framework of the Umdasch Clubbing event in the World Museum in Vienna. This year's winners of the start-up scene were celebrated with good music, a sensational atmosphere and inspiring conversations.
Andreas Ludwig commented in conclusion: "The WSA has access to precisely those concerns which we have identified as the target group for the exercise, but is also entirely in the interests of the future sustainability of the entire concern: young, ambitious start-ups with unconventional digital ideas and technological innovations."