Smart Covid solution for Lockdown II and beyond: Hygiene Station & Customer Flow Management from umdasch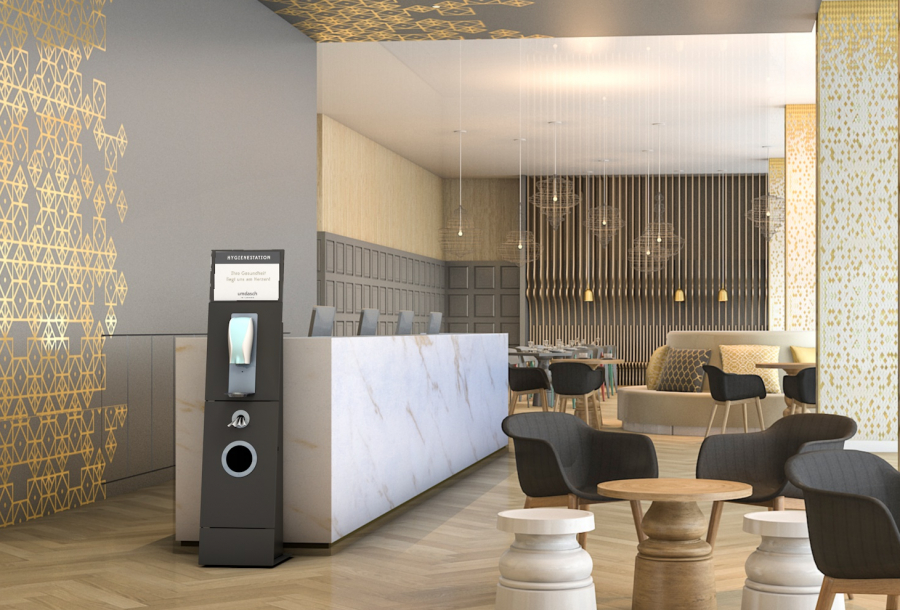 Press
Strict Covid restrictions were once again imposed on the retail trade in Germany, Austria and many other European countries. umdasch offers intelligent solutions for all industries and public areas, which enable contactless disinfection as well as automatic customer counting and access management on a permanent basis.
The umdasch Hygiene Station combines several hygiene offers in one station: disinfectant, paper towel and mask dispenser. Dealers can choose from four models – from the Light variant to the Hygiene Station Pro with optional integrated technology such as digital signage and access control. This enables businesses of all sizes and for different budgets to achieve a permanent hygiene management for their customers and employees. The Hygiene Station was not designed exclusively for retail operation: it can be used in schools, train stations, post offices and all other public places as well as in offices and any commercial enterprise.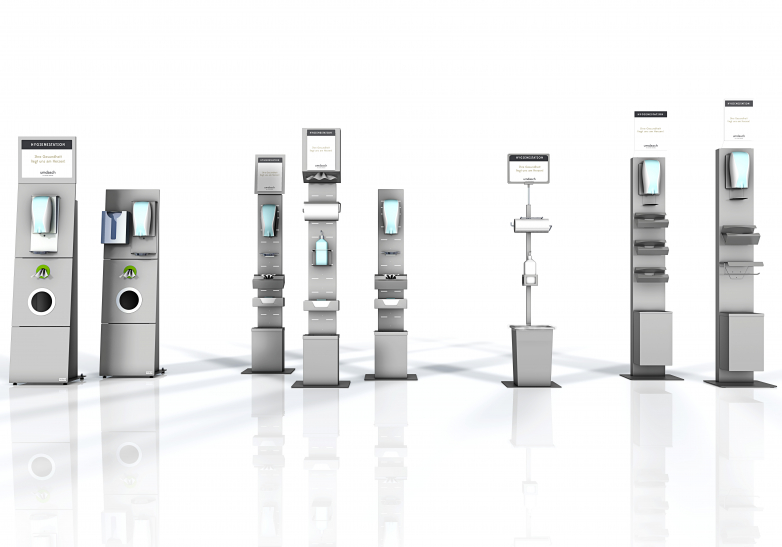 Customer flow management: automatic customer counting and advertising display in one
In order to meet the current requirements (ten square meters of space per person as well as compulsory masks) many retailers are resorting to temporary solutions involving a lot of manpower. umdasch's solutions for customer flow management help to relieve employees and automatically comply with legal requirements. Either displays with a built-in camera and a counting function, as a stand-alone solution or integrated in the Hygiene Station, control customer access. The maximum number of persons in the store can be defined via a user interface; a traffic light system regulates the flow of customers. In between, advertising messages and special offers can be displayed; nothing stands in the way of digital re-use. This way, retailers are always on the safe side. Their customers too.
You can find more information here.