New umdasch Innovation Hub in Duisburg: Design and digital expertise in one location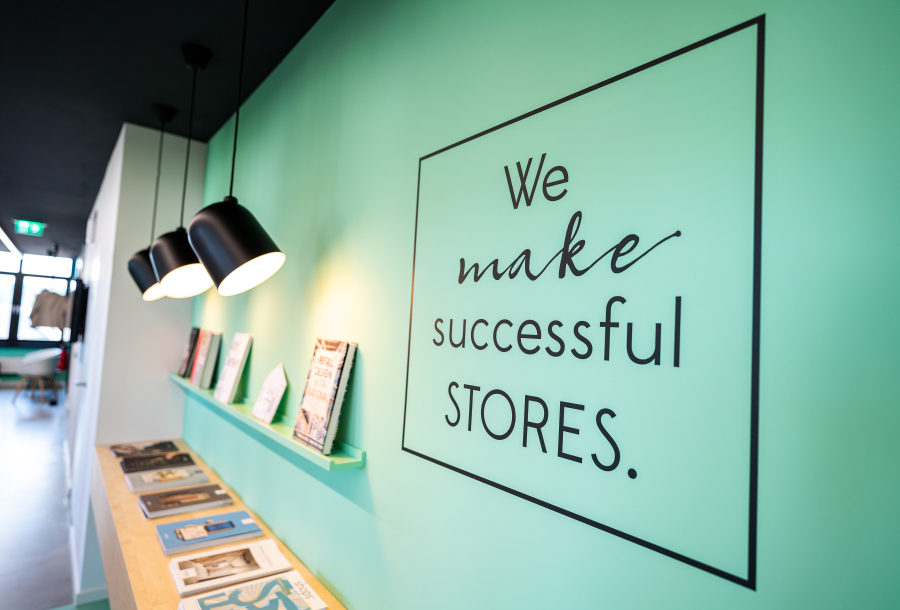 Press
With their move to the new location in Duisburg, the digital experts at umdasch from Düsseldorf and the umdasch Store Makers team from Oberhausen will form a creative innovation hub for integral digital and analogue store concepts from a single source.
The interconnection of interior space design with digital solutions at the point of sale opens up unique opportunities for the retail experience of the future. Through the close interlinking of interior design, shopfitting and digital solutions together with content creation, the new umdasch creative hub is designed as a one-stop shop for all trades and creative store concepts right from the planning phase.
Interdisciplinary teamwork
The teams from various disciplines will work side by side with immediate effect in their new premises at the location in Duisburg and will develop retail concepts which target the harmonisation of structural and digital aspects. umdasch will thereby set an even stronger focus on the realisation of spaces for the communication of the brand experience: mood and space concepts, analogue furnishings, digital services will always all be integrally planned from start to finish for the customer and his brand experience in bricks-and-mortar retail stores. Thus retailers will clearly profit from the integral component of the digital possibilities in the development phase of the store concept, providing added value for a gapless customer journey.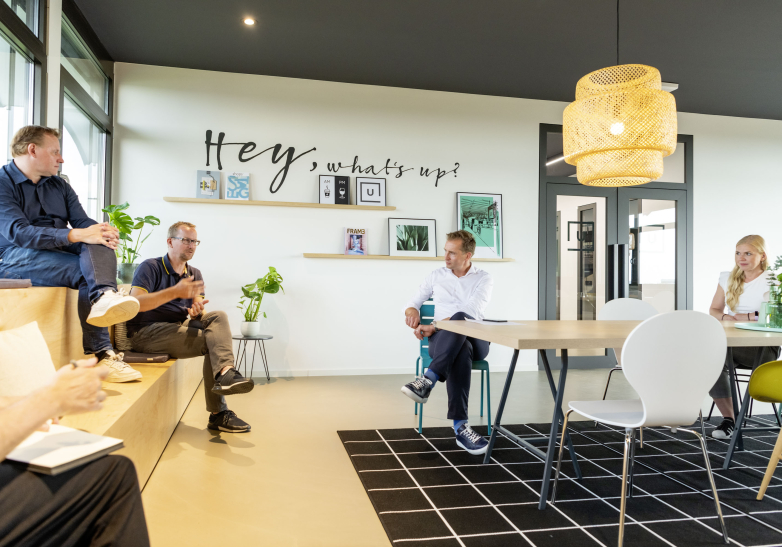 The Store Makers DNA can be felt here
During a tour of the new umdasch innovation hub in Duisburg CEO Silvio Kirchmair was clearly impressed: "The office represents our character and perfectly reflects the company values", said Kirchmair as he gazed at the loft-like floors, on which some 50 employees work hand in hand on analogue and digital projects.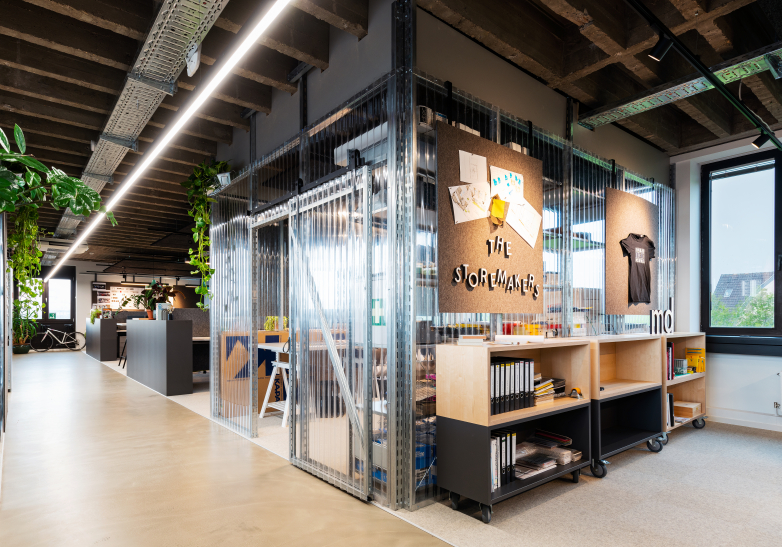 umdasch creates places of encounter
The Store Makers demonstrated with the conception and fitting out of the Duisburg office that umdasch is also a competent partner for areas beyond the retail sector. The designers at umdasch Shop Consult joined in the planning and design, while the General Contracting team at umdasch took over the completion of the interior. The office landscape is changing in view of the latest developments, and offices are increasingly becoming places of encounter and community – another specialist area of umdasch. Thus the Store Makers recently designed and built an exciting office project for a spin-off of the UNIQA insurance group in Vienna called Sanus X.