Our self-checkout solutions "matrix" and "vector" were developed for retailers who want to offer their customers an optimal customer journey.
Both innovations were developed in cooperation with the leading provider of Scan & Go solutions, shopreme, and offer maximum ease of use - for retailers and consumers.
Fast and uncomplicated self-checkout
A self-service checkout as simple as a smartphone
application - that's shopreme matrix. The integrated software is user-friendly and intuitive to use. matrix SCO and the sleek hardware design ensure a smooth self-checkout process.
By using matrix SCO, consumers can avoid the checkout queue and benefit from time savings when shopping. The payment process is conveniently carried out by card, either directly at the matrix SCO or as a hybrid customer journey via shopreme Scan & Go app on a smartphone.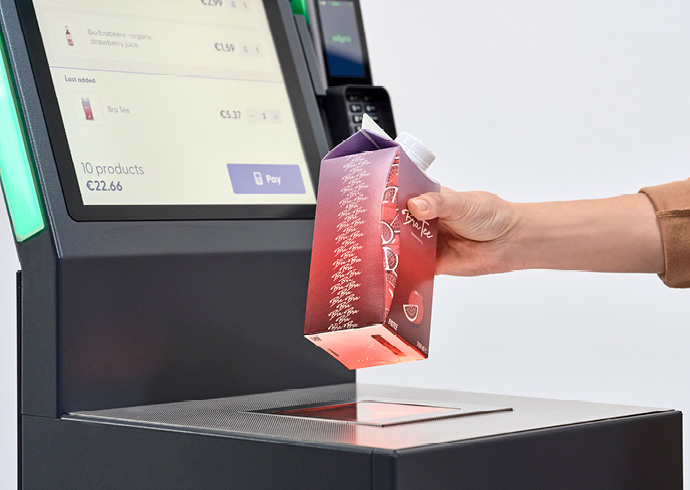 Adapted to the needs of retailers
The hardware of the matrix SCO offers a modern design and high-quality finishing. The unit's colour and the software's layout can be customized to match the retailer's corporate design. Shelves and hooks for shopping bags can also be added as desired.
Installation is simple and allows easy and accurate scans for a fast checkout process. All product categories are supported, including weight and bundle units, deposit products and age-restricted products.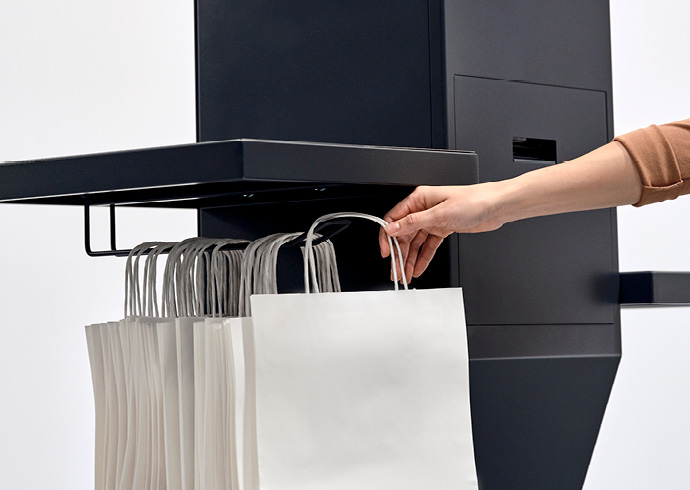 More efficiency and security in the store
When it comes to efficient branch processes and minimal maintenance and costs, matrix SCO is the ideal system. The employee app, which is synchronised with matrix, only sends a notification when needed, for example for age verification when purchasing certain products. This can be done remotely, which saves time. Employees at the POS are freed up and have more time for customer service.
In addition, shopreme's software solution has an established loss-prevention system. Based on predefined parameters, an algorithm selects conspicuous shopping baskets, which are then checked. Basket value, risk of individual products or locations as well as the scanning behavior, influence the security system.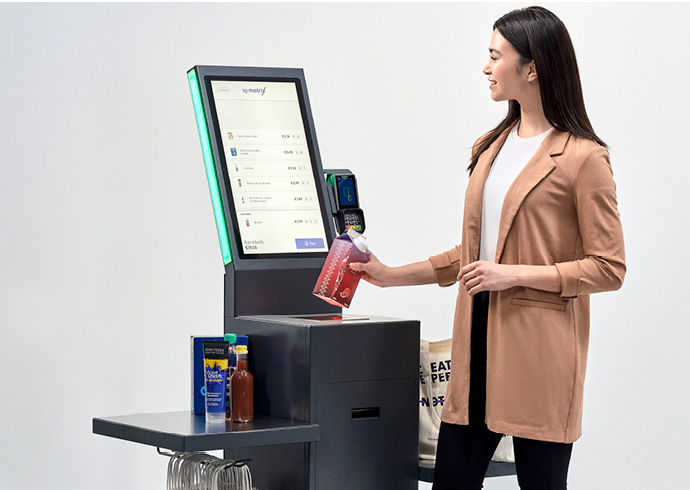 One ecosystem for holistic shopping experiences
The exit solution vector is another element of the shopreme ecosystem alongside the shopreme Scan & Go App. vector is a Scan & Go-optimised exit solution that represents a physical endpoint for the customer journey. Especially when checking out at self-service checkouts, customers often lack certainty as to whether they can leave the shop without any problems. vector provides a solution here and ensures clarity for customers and employees.
The physical endpoint also protects against shrinkage because the barrier only opens when the QR code on the receipt is scanned.
The unified concept of matrix and vector offers retailers a variety of benefits, such as analytics, remote age verification, software- and hardware-based loss prevention and a specially developed employee app. This provides consumers with a holistic self-checkout experience.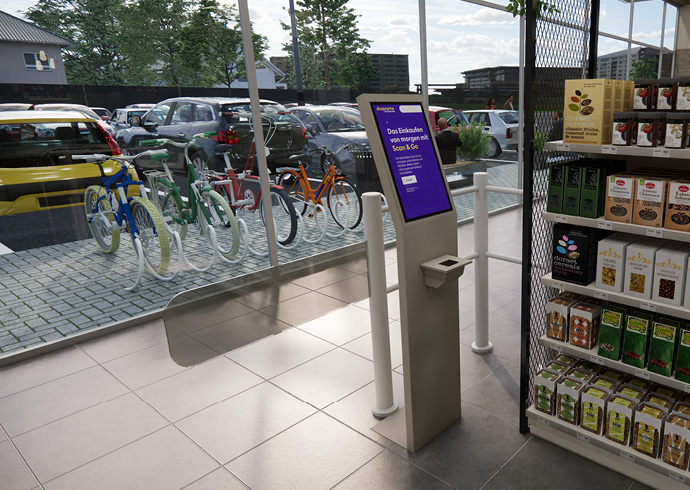 Simple, intuitive and fast handling for consumers
Supports efficient store processes
Incl. synchronised employee app
Individual design possible
Minimal maintenance effort
Easy integration into the shopreme ecosystem
Get
in
touch!
Robert Hauptmann
Business Development Manager Multistore Solutions