Airports of Tomorrow
Top Travel Retail Innovations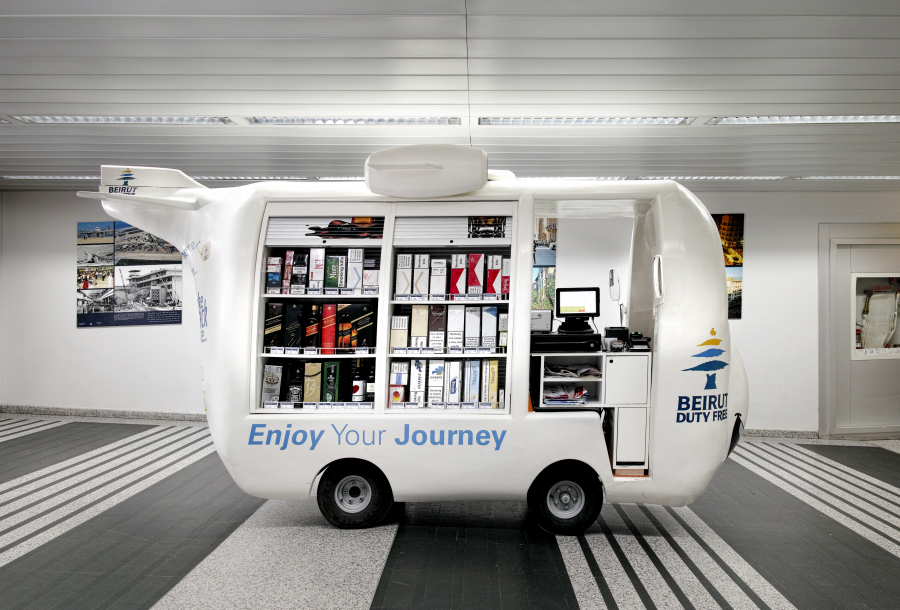 Trend
In today's retail climate, consumers have the power. They have more experience and want to be inspired, entertained and most of all, want their travel experience to continue to flow into the airport. What they demand are greater conveniences and quicker service. Also, they expect the precise brand they're looking for to meet them in their location, instead of having to hunt around multiple stores and locations for it. We search here for the best travel retail innovations in the industry, inspiring and drawing in travel retail shoppers.
At Schiphol airport, this is the answer they gave when told that you cannot order a takeaway in the airport: Why not? In 2018 for a pilot scheme with Schiphol and HMSHost international, Deliveroo brought its delivery service into the airport. Using their smartphones, travellers can order food and drink to be delivered to their gate within 15 minutes. This minimises the stress of finding your gate and then deciding whether or not you have time to search for somewhere to get food, before you traipse all the way back to your gate again. This inconvenient experience is cut out of the travellers journey, meaning they then have more time to relax and browse in the Duty-free, thus inadvertently increasing the airports travel retail proceeds as well. Ingenious indeed!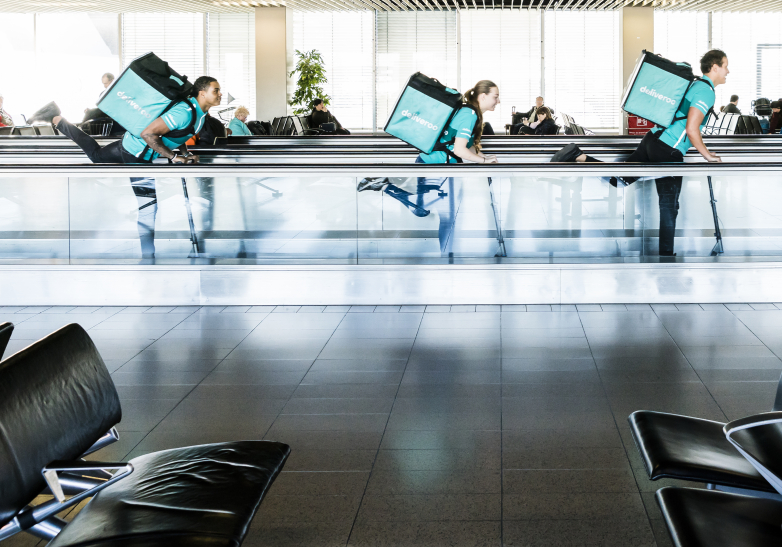 © Royal Schiphol Group
Retail Cart. Thinking Outside the Terminal
In 2018 umdasch created a new Mobile Sales Solution. This service aims to serve clients new ways to provide targeted products to targeted clientele. For example, on-the-move and hassled travellers in large airports are unlikely to be thinking purely of the retail opportunities in the airport as a priority. They're more likely to go straight to their gate to alleviate the stress of travel. umdasch The Store Makers have come up with a customisable, adjustable and most importantly, mobile shop on wheels called the Retail Cart.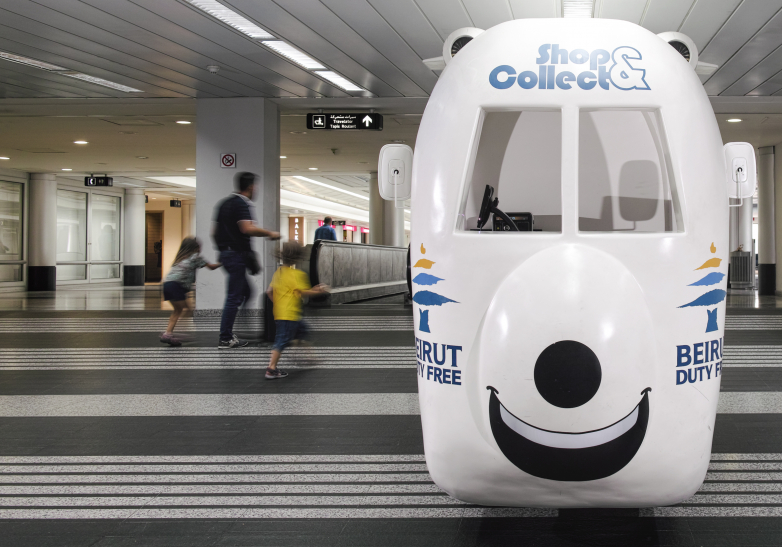 The Retail Cart. ©umdasch
Airports can choose the shape of the Retail Cart, such as a miniature airplane or suitcase. The innovation possibilities are enthusing! The carts are fitted with the standard features you might find in stationary stores, such as a Point of Sale terminal, display shelves and labels with the security of roll-down shutters to close-up shop when moving it or when unmanned. Stay tuned for upcoming photos of another Retail Cart design!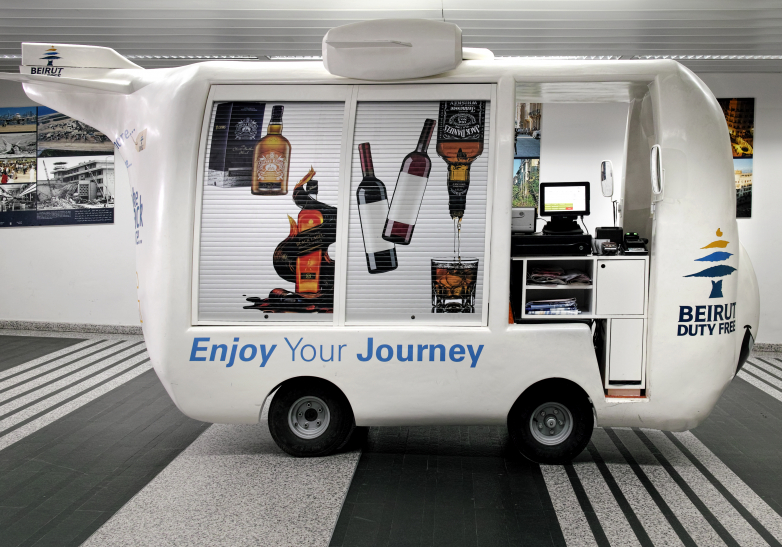 The Retail Cart. Shutters closed. ©umdasch
Munich Airport Centre (MAC) Forum- The location destination
The best airports in the world are those with a clear identity, those that attract travellers to the city or country, not just to see the local culture, but also to see the airport itself. As the 2019 winner of ´Europe's Best Airport´, Munich Airport doesn't shy away from their brand identity, they use it to attract thousands of visitors per year. We have to think, not only outside the terminal but also outside the airport!
In a towering canopy, stretching over an expansive open space is the Munich Airport Centre. The yawning structure alone is amazing to look at, with its glass dome and open sides to create the open-air feel whilst under the comfort of a roof. The MAC forum holds multiple events per year, from traditional Christmas Markets, automobile showcases and Beer Gardens to sporting events.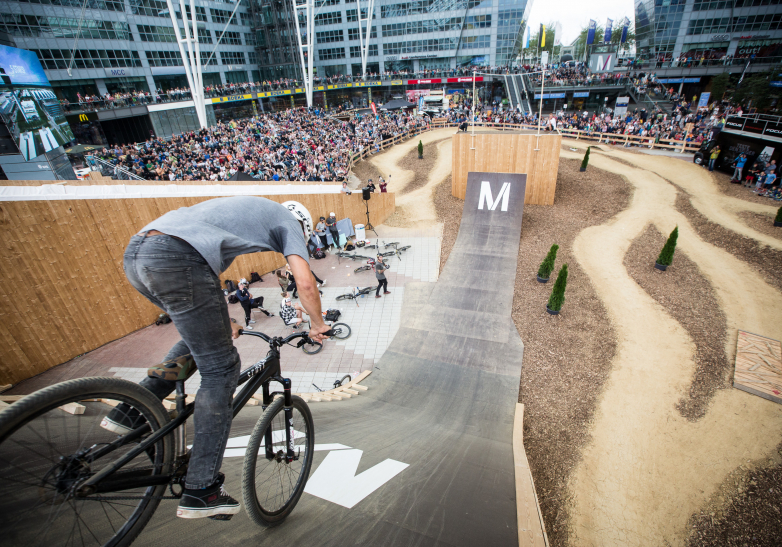 Munich Airport Center (MAC) Forum ©Munich Airport
A huge ice-skating rink sits in the middle of the Christmas market, along with over 450 real Christmas trees.They've hosted a surfing event with a wave machine, a cooking event and they installed a bike track accessible to all abilities. In April, MAC Forum served as the venue for the 2019 Southern German Skateboarding Championships, when it was transformed into a skater's paradise. These innovations are sure to increase footfall at the airport and the awareness and popularity of Munich Airport on an international playing field, thus encouraging more travellers to stroll through the airport. They have succeeded in securing their identity as an innovative airport.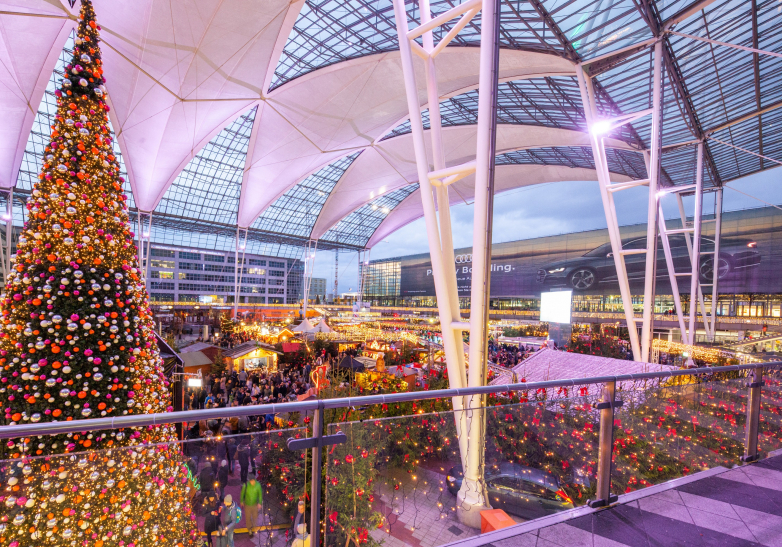 Munich Airport Center (MAC) Forum ©Munich Airport
The KitKat Delayed Flight Break Machine
In another spark of genius, KitKat and J. Walter Thompson Brazil created a vending machine and placed it in Sao Paulo airport, Brazil. The idea is to bring a smile to the face of delayed passengers. The traveler simply scans their boarding pass and the machine hands-out a free KitKat if their flight is delayed. If that´s not innovative advertising, what is?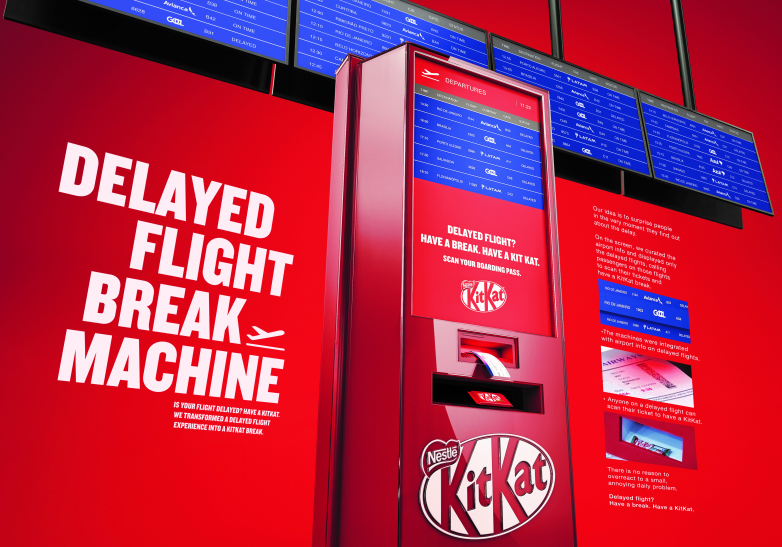 Delayed Flight Break Machine. ©J Walter Thompson
Read more about the importance of Travel Retail in the article "Making Airport Retail Fly High Again" by Mark Faithfull in our shops 151 magazine here.