ETERNA: New store in Frankfurt am Main – shopfitting by umdasch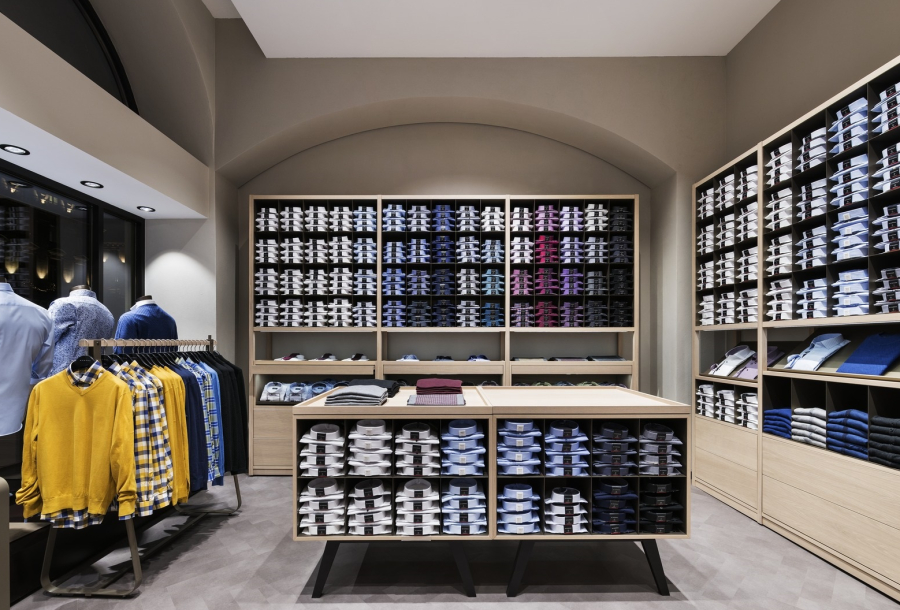 Press
The fashion company ETERNA opened in November a new branch in the prominent Kaiserstraße in Frankfurt am Main, Germany. The surface, façade and light planning comes together with the shopfitting and the assembly of umdasch The Store Makers.
Over the past few years, ETERNA, a long-established company founded in 1863, has been strategically repositioned to meet today's challenges in the fashion industry. A full brand relaunch was one of the first steps towards the future. The fundamental modernization of the online presence, combined with a uniform concept for the communicative digital and stationary appearance, followed. A store concept adapted to the brand understanding, including a newly designed shopfitting, rounds off the image at all points of contact with the end customer.
During the realization of the new store in Frankfurt, the uniform appearance of the new concept was continued on around 100 square meters. As with the - also redesigned - branches in Bonn and Nuremberg, the design of the furniture was given by ETERNA. The implementation of the shop fitting and assembly was again by umdasch The Store Makers.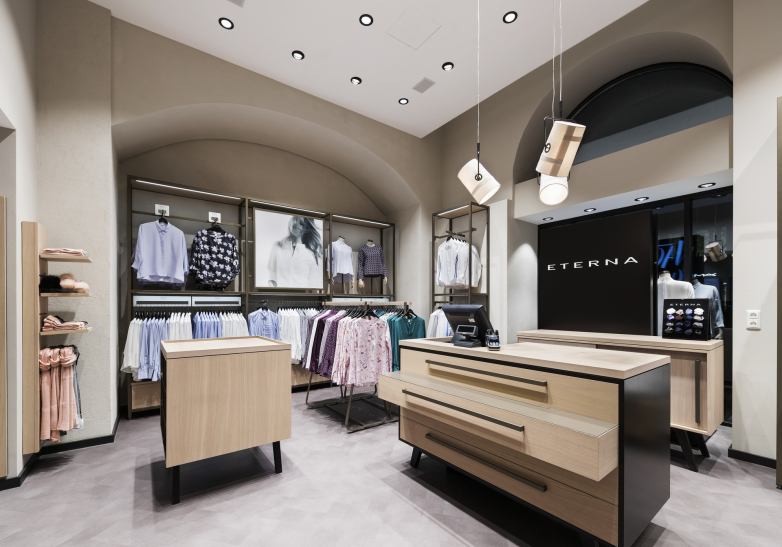 The furniture impresses with simple furniture made of solid wood, their timeless look goes hand in hand with the noble appearance of the materials used, such as brass. The shelves adapt perfectly to the color gradients of the visual merchandising - they relax the strict order and provide the perfect overview of the extensive range of shirts and blouses.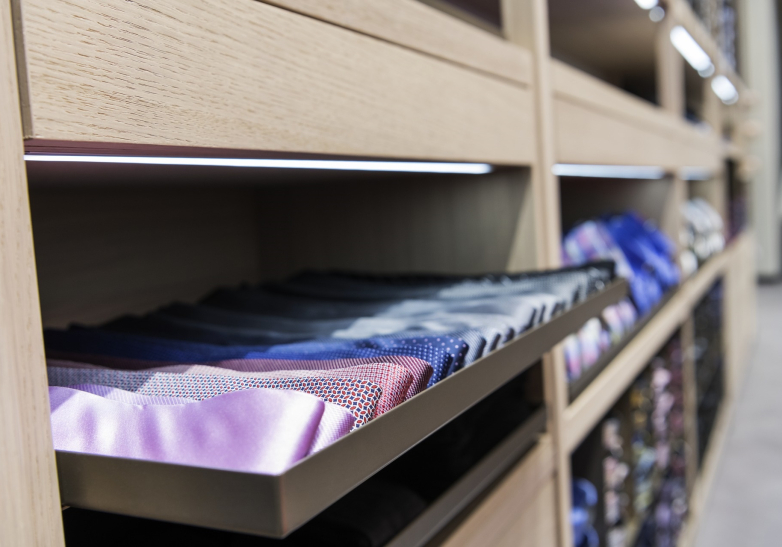 The new ETERNA stores, like the one in Frankfurt, are a perfect example of a sovereign, holistic brand image. In addition to the aforementioned branches, an outlet project in Wertheim, Germany, as well as numerous shop-in-shop areas were implemented in 2018 in cooperation with umdasch.