FaceGym expands in
London – the shopfitting by umdasch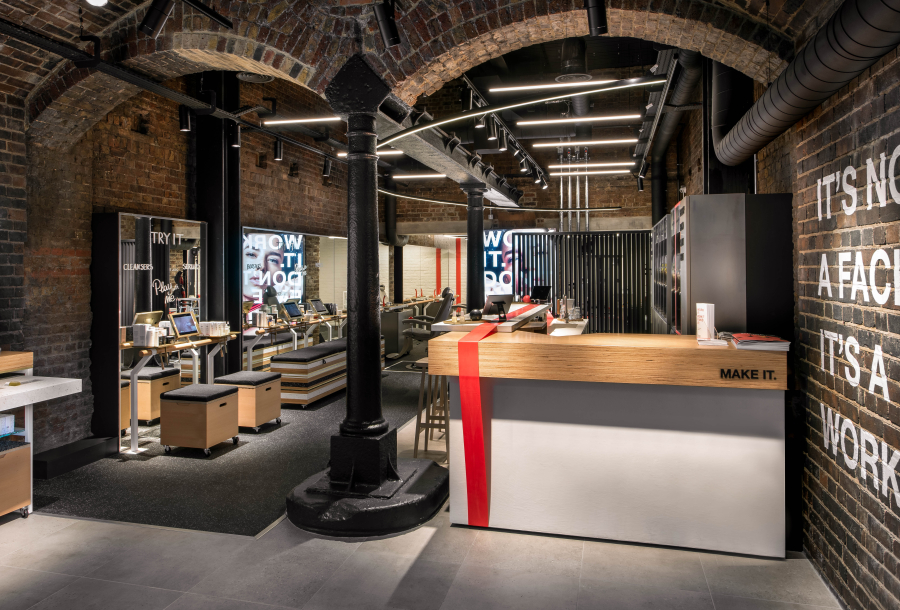 Press
"A workout for the face" is the claim of FaceGym and thus explains in a few words the concept of the premium cosmetics brand. At the end of November 2018, FaceGym expanded its stores with two stores at prominent addresses in London. The individual, high-quality furnishings were made for both stores by umdasch The Store Makers. Both St. John's Wood High Street and the vibrant Coal Drops Yard shopping district are some of London's hip spots in the premium segment. FaceGym has now opened new branches at both locations - with one thing in common: exclusive shopfitting, made by umdasch.
In the implementation of both stores, special attention was paid to the uniqueness of the brand: the "workout for the face", the fascial stimulation of over 40 facial muscles with various exercises and massages. Floor-to-ceiling mirrors on the walls in combination with fitted turn bars cleverly set accents. A special eye catcher, which literally runs like a red thread through the shops, is a rubber band that stretches over the shops' ceilings, desks and shop windows.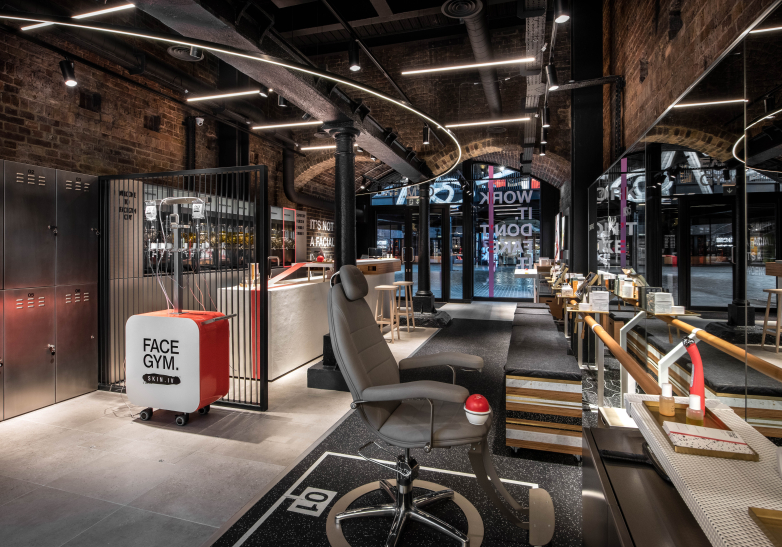 The feeling of a coherent concept on the 125 square meters in the St. Johns Wood High Street and on 80 square meters in the Coal Drops Yard is also conveyed by the materials used in the studios. In addition to recycled plastics and rubbers, beech plywood, mineral-organic composites and brass-coated exhibits are also used. They emphasize the high-quality lotions and the extravagant treatment, while at the same time taking up the fitness topic. FaceGym's philosophy is based on rejuvenating the skin without intrusive processes - a clear parallel to the recycled materials used in office equipment.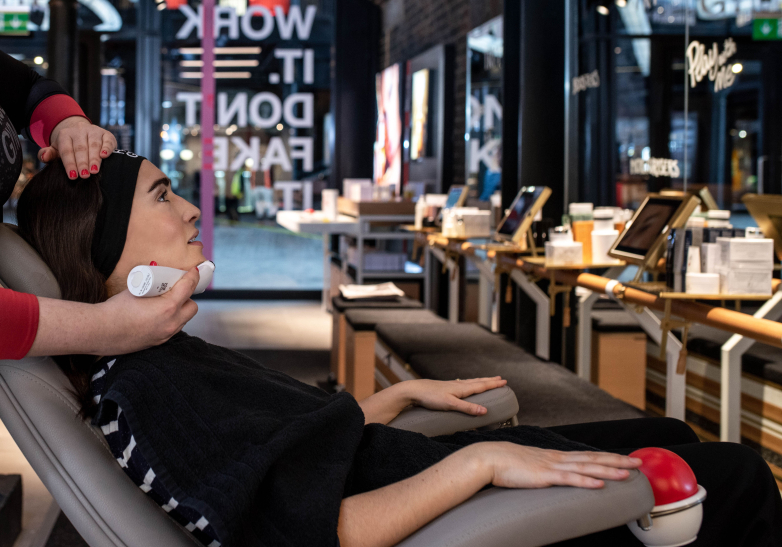 Speaking of rejuvenation: the first-class lotions and facial training oils are displayed behind the counter in glass dispensers, giving the discerning clientele a special show effect. umdasch's Store Makers have made special hand-blown glass containers for safe storage and distribution of content. How to stay young forever does not have to be a secret anymore thanks to FaceGym - where the next branches will be opened, however still do. So much is revealed: one of them will be in a metropolis on the other side of the great pond ...
All pictures: © umdasch