Starting whistle for FK Austria Wien fan shop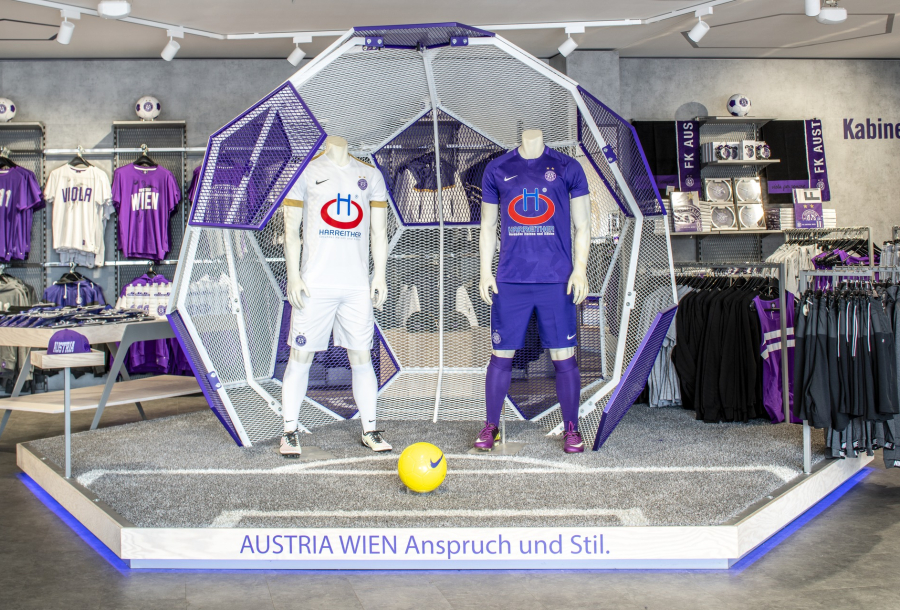 Press
This summer the new fan shop for FK Austria Wien was opened in the Generali Arena. The lively design with its playful highlights delights the fans of the violet-clad team. The Store Makers at umdasch were responsible for the design, the project management and the furnishings.
Violet is more than just a colour: violet is an attitude to life. At least with regard to the football club Austria Wien. Because the core values of the sports club include tradition, the game culture and the sense of belonging to the club "family". And it was precisely these values that were to be reflected in the newly designed fan shop. Accordingly, the Store Makers at umdasch decided to adopt a dramatic strategy and "shot" a larger-than-life-sized football made of expanded metal into the middle of the store.
"The success and the identity of the club are strengthened by the abstracted football as an easily recognisable sign," commented Bettina Wieser (formerly Bettina Lienbacher), designer at umdasch.
The shop design focuses entirely on football
The football is simultaneously an eye-catcher, a hub and a stage: not only do professional sportsmen offer autograph sessions here; it is also a central setting for presentations within the shop of the latest trends and offers. This focal point permits intuitive orientation within the space and skilfully leads visitors through the store. On their customer journey the fans can discover the wide range of products in all the different sections, from various jerseys to accessories to branded decorative articles and toys. The products are displayed in the system arena developed by umdasch. Specially manufactured furniture, including stools and wall elements, take up the hexagonal concept of the football parts and complete the shopfitting.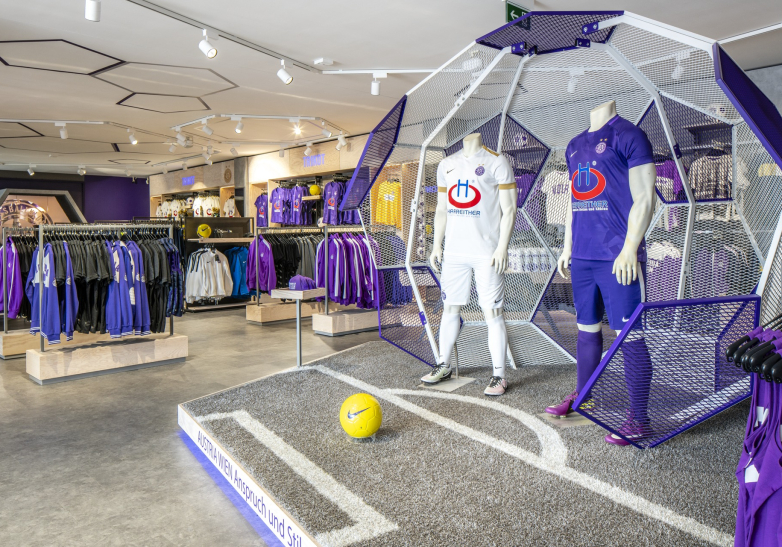 Abstracted football in the center of the store
A playstation invites not only the youngest club supporters to join in the game. Carefully fitted screens present facts, legends and record holders, and in addition visitors can find out about forthcoming games and information about the ticketing. In a special area, true fans also have an opportunity to order individual jerseys with their own name.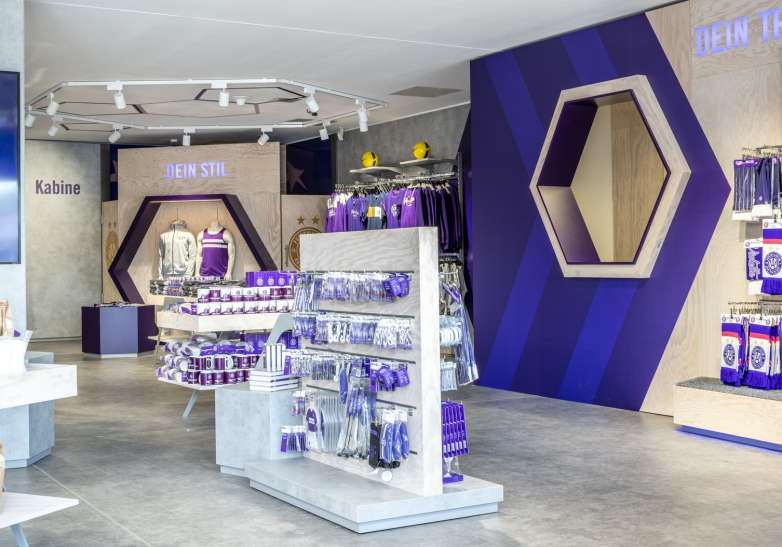 The haptic experience: lively & cool
The dynamism of football as a sport was also reflected in the selection of the materials used. Across the entire area of approximately 380 m2, white varnished pine plywood and artificial grass ensure a lively atmosphere, while elements in concrete-look and expanded metal lend a cool industrial look. umdasch matched the lighting strips precisely to the violet colour of the club's corporate design; the logo was lasered into the furniture like a brand stamp. Corresponding lines in the store emphasise the zoning as on the football pitch.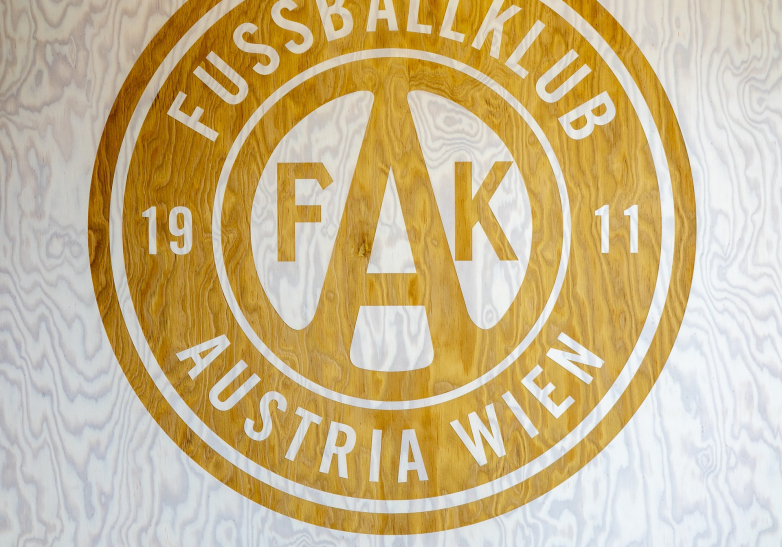 Brandstempel auf lasiertem Kiefernsperrholz
"Both FK Austria Wien and the fans are clearly satisfied with the results – an absolute direct hit,"
observed Bettina Wieser.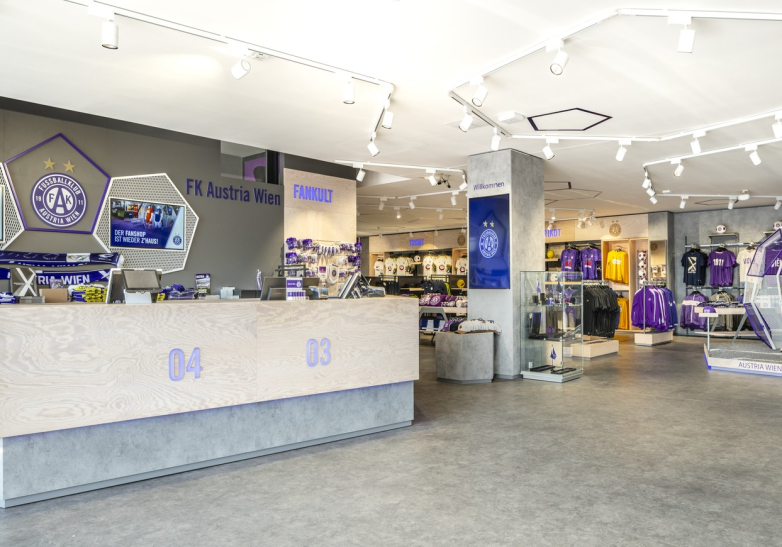 Der Eingangsbereich des Stores