Sustainable marketplace atmosphere:
Online platform markta opens first physical store with shopfitting by umdasch The Store Makers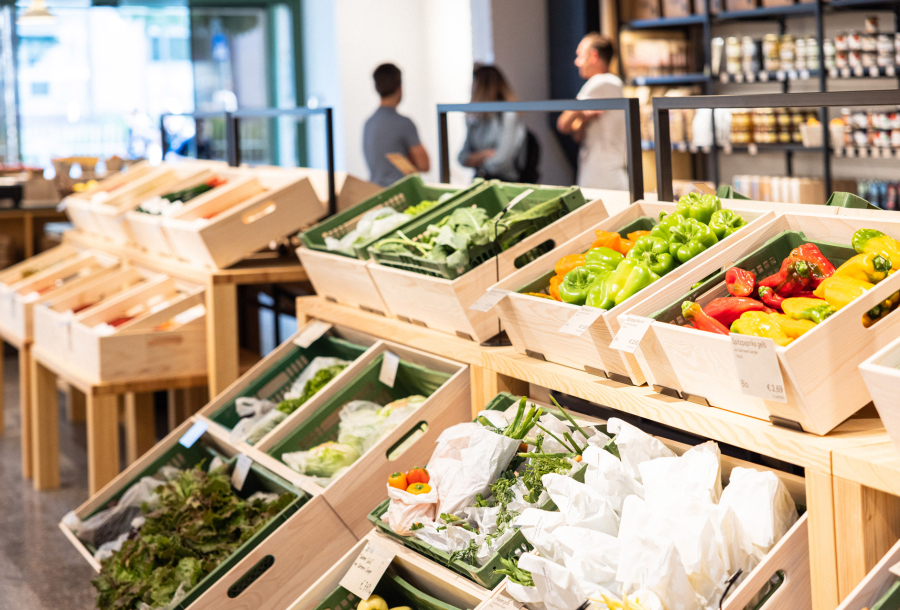 Press
Six years after its founding in 2017, the online platform for agricultural, regional products from sustainable production has now opened its first physical store in Vienna. umdasch The Store Makers was asked to accompany the pilot store as shopfitting partner.
The new store at Alser Strasse 16 in Vienna's 9th district offers a full range of locally and sustainably made products on almost 400 square metres, including household products and cosmetics as well as food. The store's design is intended to set it apart from traditional grocery stores, inviting customers to linger and enjoy. The concept is more reminiscent of an open market hall, supported by a looser arrangement of shelves and display furniture, as well as a tree in the centre of the store.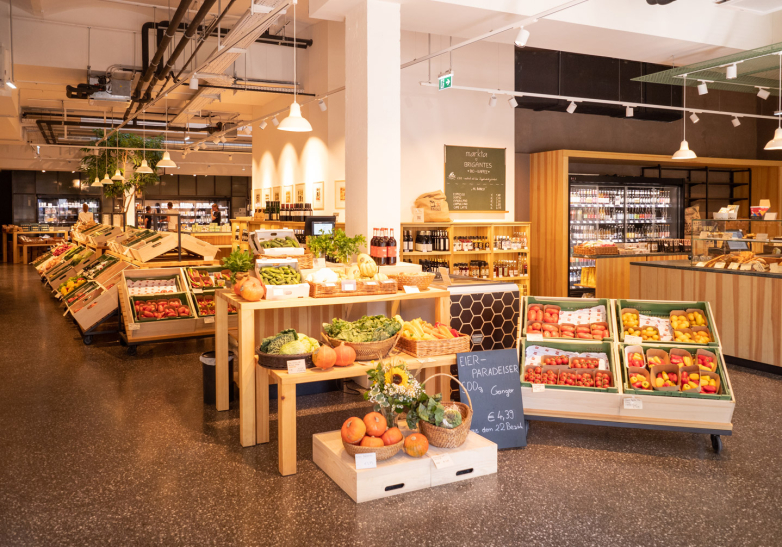 © Stefan Wild
When selecting the materials for the store's shopfitting elements, great importance was attached to sustainable solutions. The Store Makers from umdasch, who were responsible for the production and assembly of the store furniture, chose only sustainable materials. Shelves from the Basixx Light product range in matt black were combined with natural straw panels and wood for markta's store design, which further supports the look of a regional farmers' market and thus rounds off the overall image of the company right up to the physical point of sale. "At markta, sustainability is lived throughout the company. I am all the more pleased that we were able to implement the shopfitting for this project," says Ursula Schütze, Shop Consultant at umdasch Multistore Solutions in Leibnitz (AT). She adds: "We were able to use our modular shopfitting system in combination with sustainable materials and thus create a symbiosis between local shopfitting craftsmanship and regional, high-quality food at markta".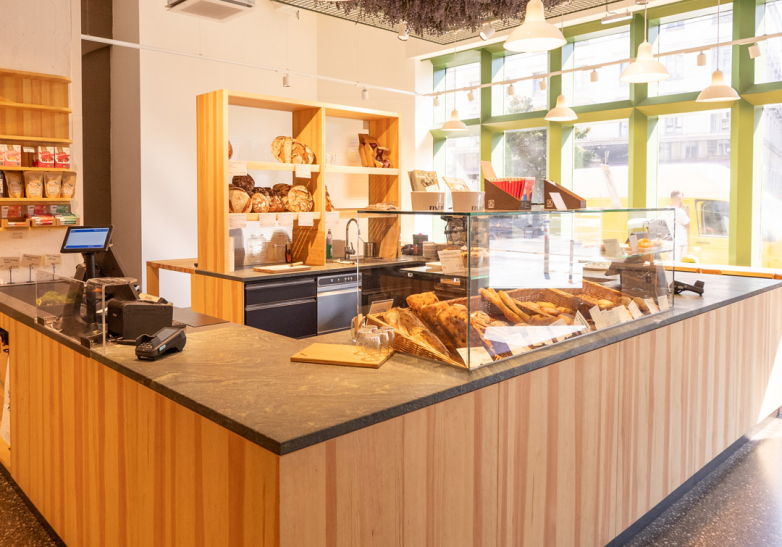 © Stefan Wild
Shelving has been installed only on the walls of the store, so that customers only see a smaller amount of products as soon as they enter the store, rather than being overwhelmed by the shelves. In the centre of the sales area, however, furniture has been placed to display local products in wooden crates. Similar to a market stall, the products are at an ideal height for browsing. The result is a cohesive and sustainable store concept.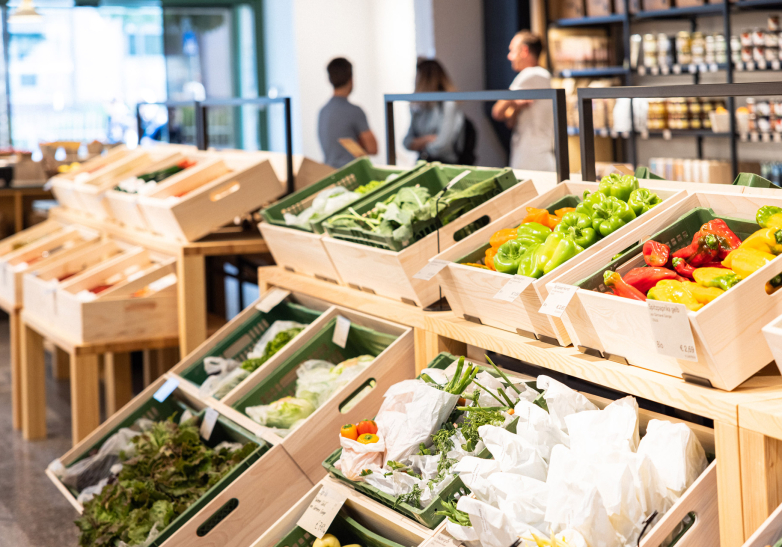 © Teresa Novotny