Müller tests ESL: umdasch Digital Retail is partner at the premiere in Ulm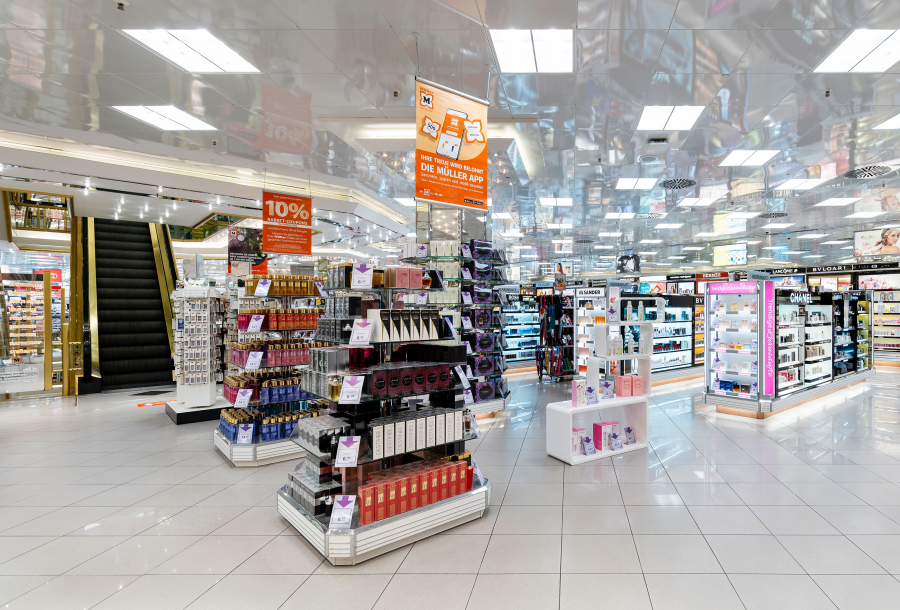 Press
Electronic price labelling (ESL) is highly popular and becoming more and more established compared to printed price labels. The use of digital labels allows retailers to benefit from price changes at the touch of a button as well as a range of smart added values. However, such a conversion must be planned down to the last detail and adapted to the customer's software and shopfitting requirements. The digital professionals from umdasch are currently supporting the retail company Müller as ESL implementation partner with the piloting and preparation in Ulm in southern Germany.
In concrete terms, the pilot project involved equipping the two-floor drugstore department at the Ulm flagship store with electronic price labels and putting the new system through its paces. The changeover took place during ongoing operations. "There were no restrictions for the customers. All areas were open and freely accessible. The close coordination with the Müller team during the preparation phase and our experience in dealing with complex ESL solutions were certainly decisive for the success of the project," explains Manuel Pilz, Senior Sales Manager and responsible for the test run on the part of umdasch.
A number of details that are precisely tailored to the customer are required to ensure that the ESL technology runs smoothly at the point of sale. This is why the umdasch digital team has designed different layouts for the electronic price tags at Müller. Standard, promotional and cut-price designs are now available for selection and are linked to the drugstore chain's merchandise management system. Speaking of which: the cloud-based umdasch eXperience Platform (uXP) is the interface between the individual systems to enable smooth operation of the electronic price labelling.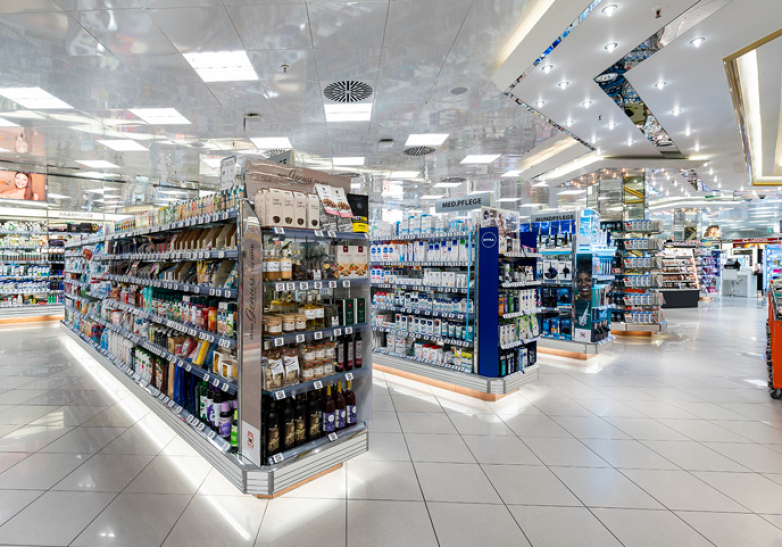 A great deal of expertise from the Store Makers also went into the customised ESL rail developed by umdasch for mounting the digital signs on the Müller shelf. The basic requirement was that the rail was compatible with the glass shelf. Since the electronic labels protrude above the shelf, the rail is foldable for easy insertion and removal of the products. The existing plastic product dividers can be integrated by using a click system. The insert strips follow a colour guidance system that gives the customer orientation in the store. The digital labels on the lowest presentation level are equipped with a ram protection to protect against damage by shopping trolleys.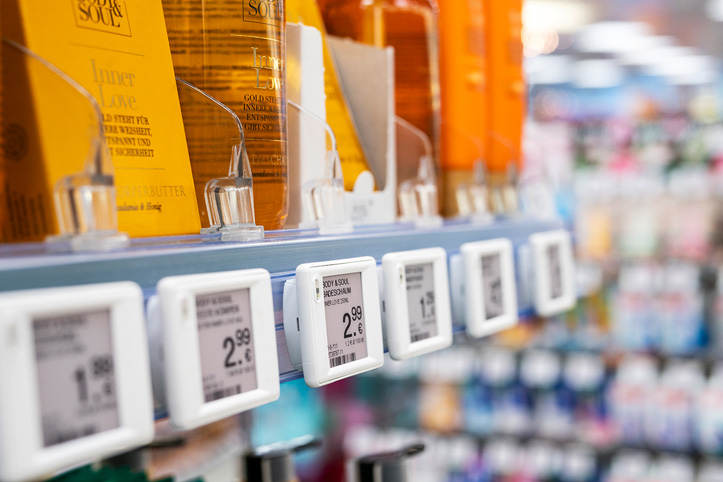 "We are looking with great pleasure at this pilot project, the core of which is a series of customised developments and solutions. We very much appreciate the constructive exchange with Müller also in the post-project phase. After all, we are constantly fine-tuning ESL optimisations together with our customer," Manuel Pilz reports full of energy.