An insight into the digital future of retail –
umdasch The Store Makers at EuroCIS 2022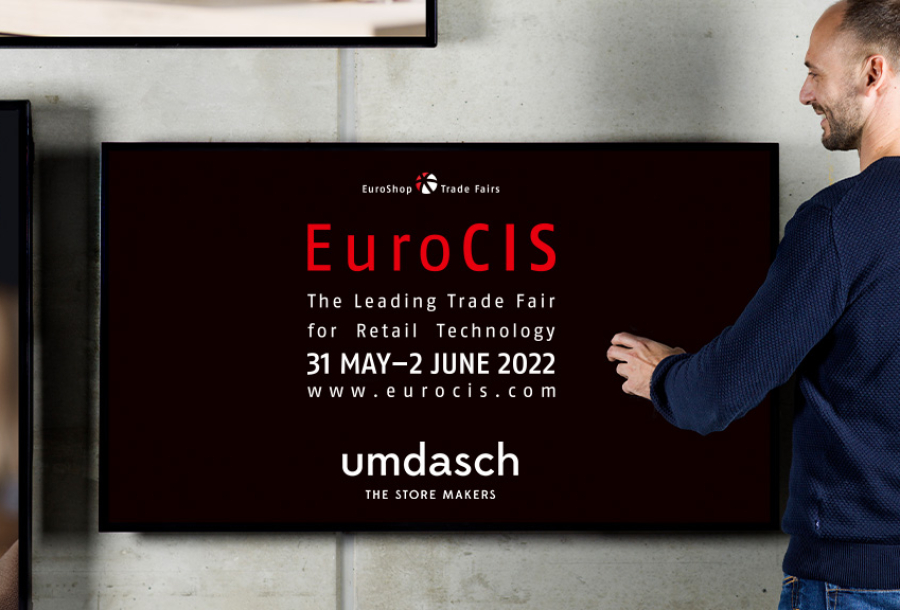 News
EuroCIS, the leading trade fair for retail technology in Europe, will take place in Düsseldorf from 31 May to 2 June 2022. The Store Makers from umdasch will be represented as co-exhibitors at two exhibition stands and will provide insights into how connecting digital elements at the point of sale creates added value for retailers and customers.
At the stand of the umdasch participation shopreme (Scan & Go), the experts from Digital Retail will present the umdasch eXperience Platform (uXP) - a cloud-based software solution that acts as an interface to manage digital touchpoints at the point of sale. At the stand of exhibitor Gatekeeper Systems (anti-theft protection for shopping trolleys), the shopfitting professionals from umdasch will give visitors an understanding of the advantages of electronic shelf labeling (ESL). Due to rapid technological developments, these are no longer mere display boards but have become a versatile marketing tool.
Messe Düsseldorf, Hall 10
Düsseldorf, Germany
Stand C08
Main exhibitor: shopreme GmbH
Learn more


Stand E13
Main exhibitor: Gatekeeper Systems GmbH
Learn more
Visit us at EuroCIS 2022 - we look forward to seeing you!