Bründl Flagship-Store Kaprun: umdasch realises the most sustainable sports house in the Alps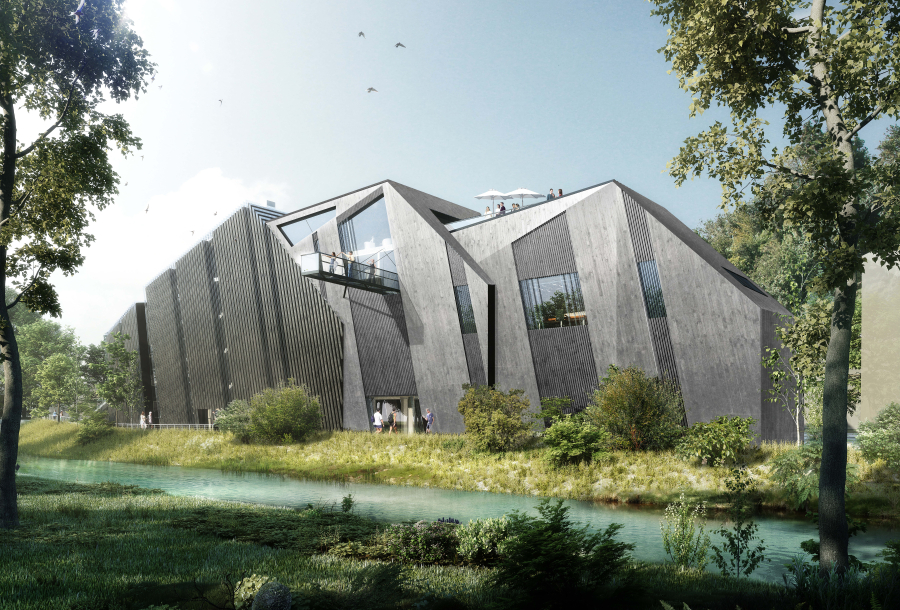 Press
From 1 October 2021, Bründl Sports will present the most sustainable sports store in the Alps, a completely new and innovative shopping highlight at the foot of the Kitzsteinhorn in Kaprun, Salzburg. Shopfitting as well as digital solutions will be implemented by umdasch The Store Makers according to a concept by the architectural bureau blocher partners – Sustainability certification according to ÖGNI interior included.
The Bründl Store in Kaprun is to become the first non-food store in Austria to be audited according to the brand new certification system ÖGNI Interior. This meaningful sustainability certification has been in place in Germany for around two years; in Austria it has been in the pilot phase since autumn 2020. Bründl is aiming for the highest "seal of quality" with "Platinum" or "Crystal" and is thus becoming a pioneer in the retail sector in Austria. In terms of shopfitting, the procurement channels of suppliers are of great importance. In addition, only sustainable and environmentally friendly materials with corresponding proof must be used; also, life cycle assessments must be calculated for the furniture. And finally, the CO2 emissions of all transports play an important role. Sustainable woods such as silver fir, Austrian granite stone and durable metal elements are emphasised in this store. "As a family business that thinks in generations, the topic of sustainability has always played an important role in our company: Creating Magic Moments for our customers and employees and taking responsibility when it comes to sustainability," explains Managing Director Christoph Bründl.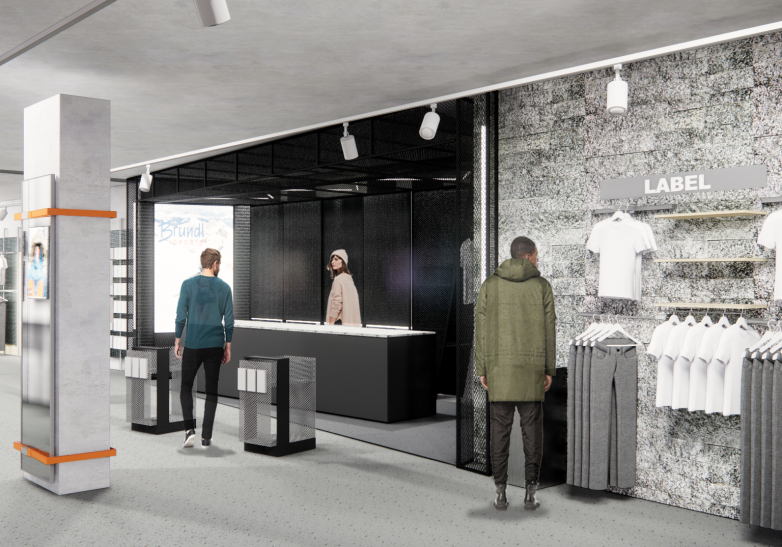 © blocher partners
The flagship store in Kaprun follows the company's comprehensive sustainability orientation. Since the end of April 2021, Bründl Sports has been operating in a 100% climate-neutral manner. In addition to ecological aspects, the sports expert also places a special focus on the areas of economy and social issues. Sustainability is also practised daily by the umdasch store makers. "We already manufacture in the regions where we sell our products, i.e. in Europe for Europe. As a company, we have set ourselves the goal of producing CO2-neutral by 2030. Among other things, this is part of our efforts as a member of the G7 Fashion Pact, where we are representing the only company from the shopfitting sector. The Bründl project in Kaprun is an important milestone for us in sustainable interior design and points the way for future projects," explains Silvio Kirchmair, CEO of umdasch The Store Makers.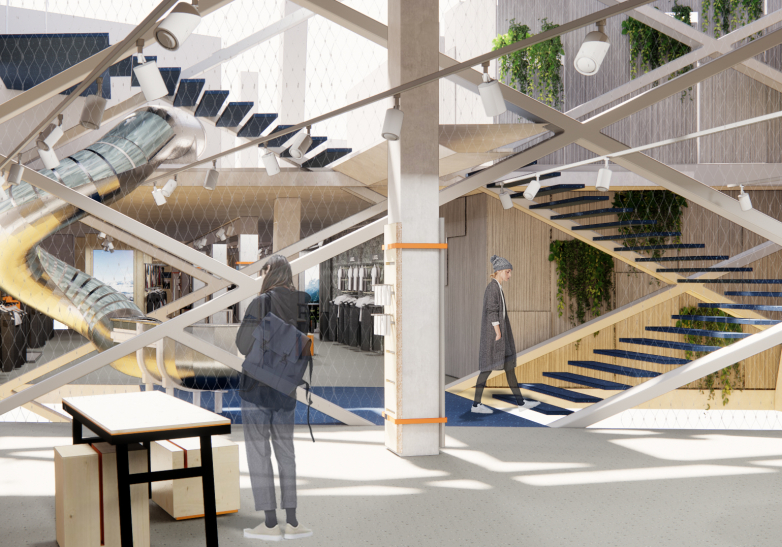 © blocher partners
On the approximately 2,500 square metres of total floor space of the flagship shop in Kaprun, the Store Makers from umdasch are responsible for the implementation of the shopfitting according to a concept by the Stuttgart-based architecture firm blocher partners. The experts from umdasch Digital Retail in Linz have been commissioned to supply and install the hardware for numerous digital touchpoints, such as video walls, projectors, individual screens and sound systems.
Headerpicture: © blocher partners
© blocher partners