"Mmmh, that delicious scent!" – umdasch Bake Off Hot Tray:
Patented technology for warm pastries at the POS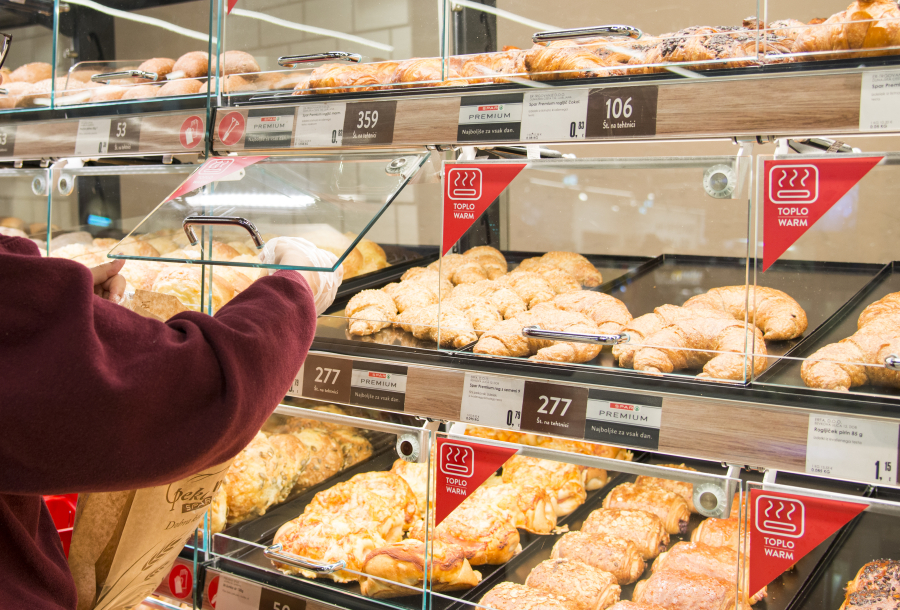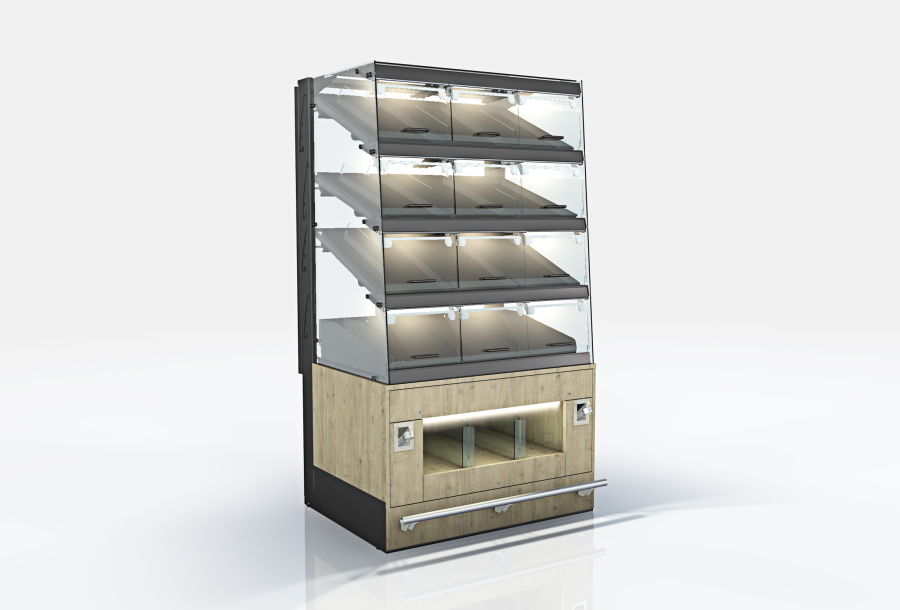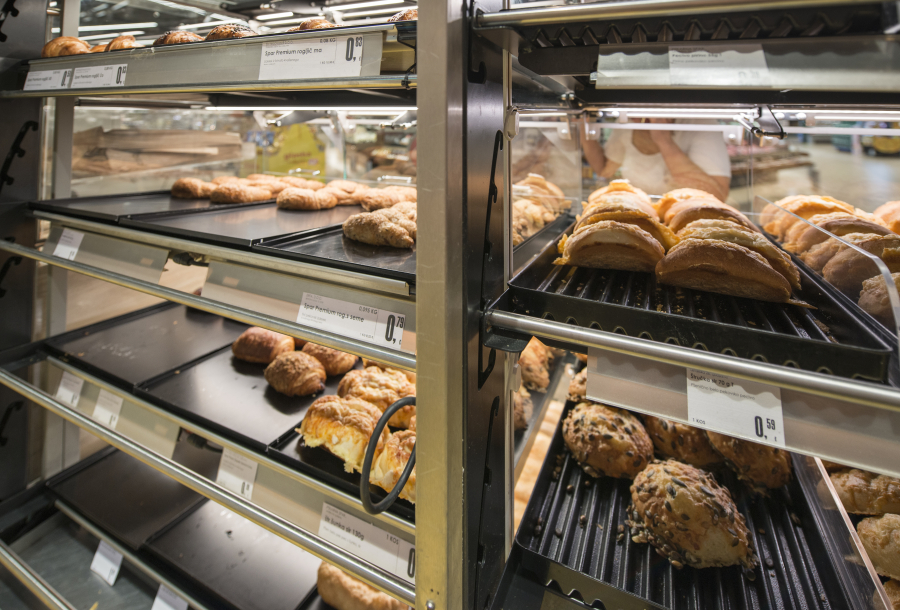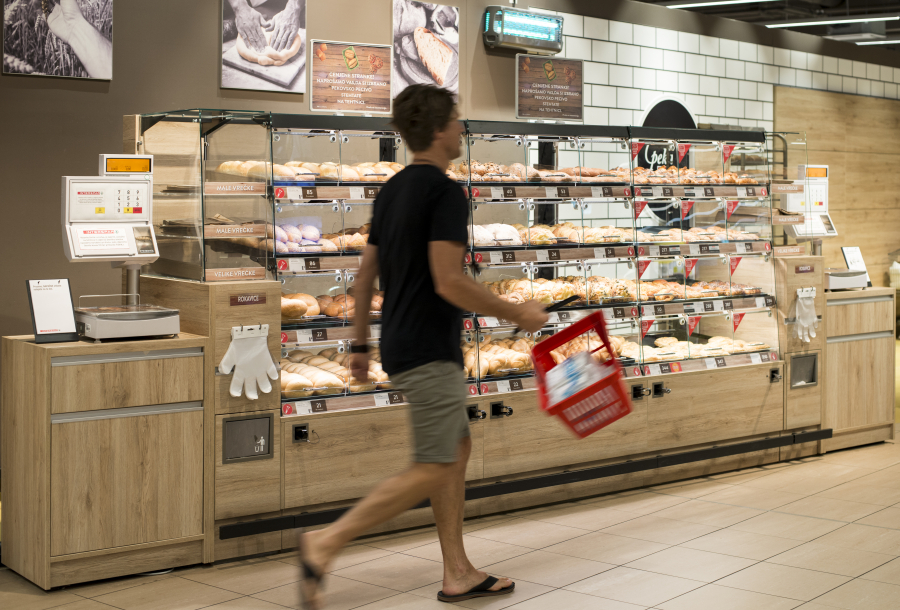 Press
Recently, the patented umdasch Bake Off Hot Tray has been added to the umdasch Bake Off product family, a modular sales system for baked goods. The warm baked goods enchant with their scent and appeal to all the customers' senses – retailers benefit from additional sales as well as efficient workflows thanks to the integrated technology.
Fresh, warm and fragrant baked goods are bought not only because they are needed – but especially because they are wanted! When it comes to a turnover booster regarding "freshness" in the store, hardly any assortment group can keep up with baked goods. The Store Makers from umdasch have developed a new, patented solution for this: The Bake Off Hot Tray.
The Bake Off Hot Tray forms the extension of the umdasch Bake Off product family with the "heated bread shelf". The Hot Tray system consists of removable, heated product presentation cups that are supplied with power via a contact field on the back of the cup with the body of the Bake Off. The contact between the cup and the carrier plate is made magnetically. The heating foil integrated in the tray ensures the optimum surface temperature for keeping warm at 55 °C. This targeted heat transfer to the fine baked goods significantly reduces the drying out of the fresh products in contrast to technologies such as circulating air and infrared heat.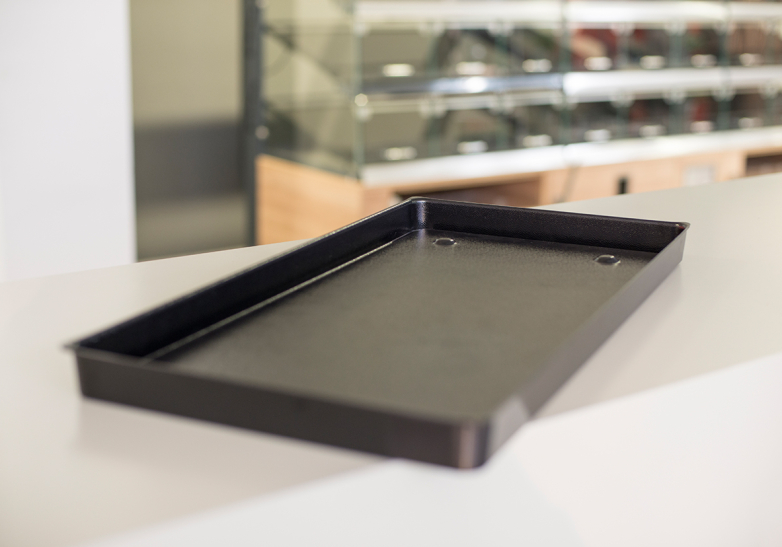 The heated cups are removable and dishwasher safe.
Stefan Marko, Senior Project Manager at umdasch and inventor of the system, is pleased with the successful implementation of this innovative product development: "One of the great advantages of the system is its enormous flexibility: the Hot Trays can be placed in the umdasch Bake Off either heated or unheated as required and combined with the standard cups." The patented technology also allows for easy cleaning in the dishwasher due to the direct removal of the tray. The umdasch Bake Off Hot Tray is a plug-and-play system that requires no maintenance. Even the retrofitting of existing umdasch Bake Off trays to the heated product version is possible without any problems. Another advantage is the low noise emission compared to other heating systems.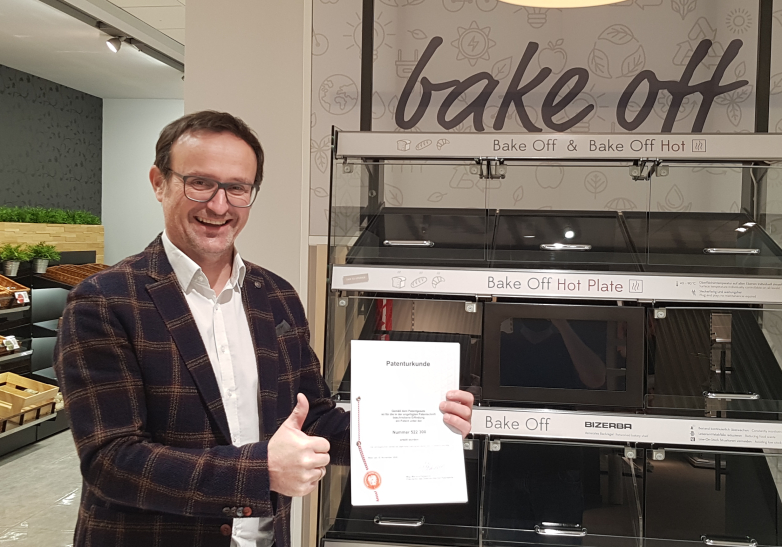 Stefan Marko, Senior Project Manager at umdasch, is pleased about the patent.
The big issue of sustainability does not have to end at the self-service bakery station. The cooperation with the company Bizerba shows what is possible with the help of integrated sensors and artificial intelligence: consumer behaviour is analysed depending on the time of day and weather conditions and compared with the actual filling levels in the Bake Off through the optional weighing technology. This results in optimal re-baking quantities and no rolls have to be thrown away at the end of the day. This gives retailers the opportunity to reduce food waste and at the same time benefit from the many advantages of the system. This makes the Bake Off from umdasch smart and sustainable.
The smart technology in the Bake Off opens up numerous possibilities.