New York City
Retail Revolutions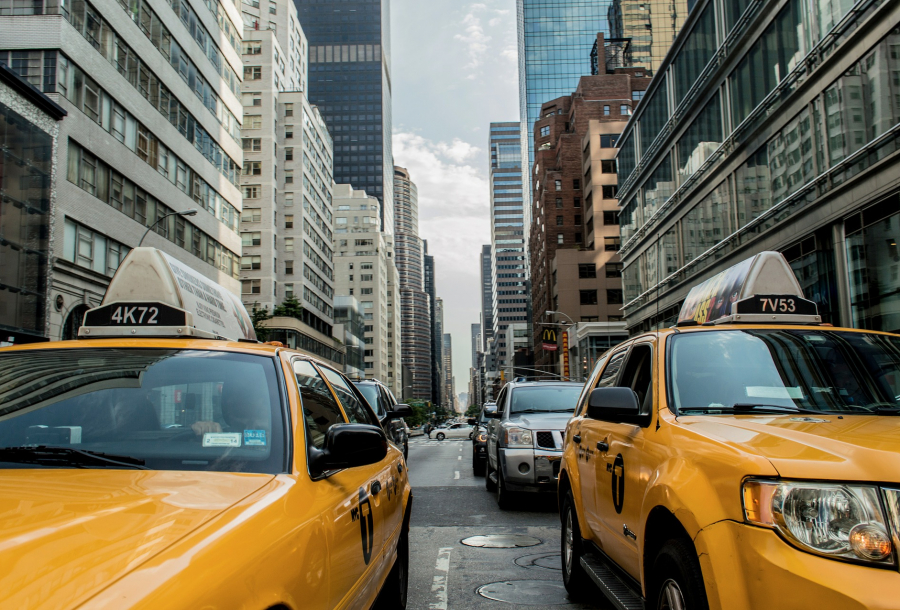 Trend
Possibly the most iconic city in the world, New York City is home to a multitude of key retail destinations. In a two part series, we guide you through the New York retail revolutions from an insider's perspective. In an economic culture where retail trends are popular for ever-increasingly shorter time-periods, what can retailers do to stay on top of the game?
Gen-Z Gestures and Millennial Motives
To stand out from the crowd of shops, in a technological environment where the younger generations have grown up with the world of retail at their fingertips, retailers need to appeal to the younger generations' motives, demands and sensibilities. Adhering to demand figures alone, will no longer be enough! Millennials and Gen-Z'ers seek out retailers who stand for something, who have a belief or principle they can emotionally connect to, be it environmentalism, veganism, feminism, or any other social/global issue. Trendsetters in the retail industry are appealing to these generations, but how?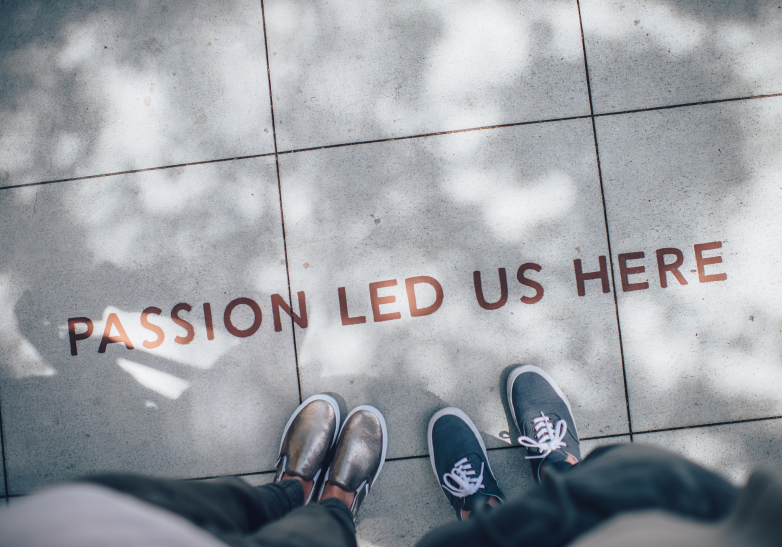 © ian-schneider
Individuality is key. Blindly following every new whim and fad is no longer the way to trend recognition – confident opposition is! Aesop, an Australian-based cosmetics store can be found in New York's Upper West Side. Although, you might have difficulty at first hunting it down, as its sign say Anel French Cleaners. This playful nod to the previous unit owners shows the respect the store has for the former neighbourhood landmark and in general their respect for historical features and the environment around them. Inside the store, you'll find natural and repurposed material and smart packaging. They stick to their values and it pays off!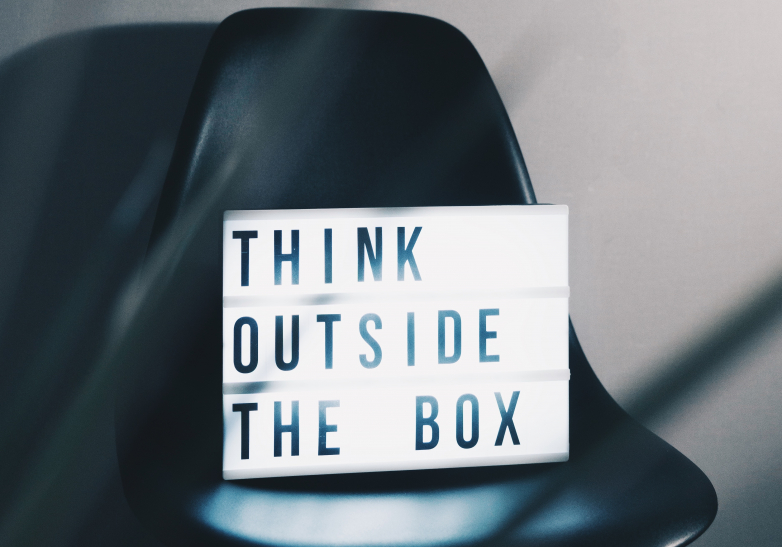 ©nikita-kachanovsky
Bergdorf Goodman, the luxury women's department store, take the customer experience to the next level, hosting a female focused-breakfast series. Successful and inspiring women gather to encourage one another in supporting other women. Such events, as society now knows has a great impact on the improvement of gender equality at work. To put the cherry on top of the cake, the series is hosted in the famous Fifth Avenue store, embodied in grand architecture and impeccable interior design. It's one of those stores that is meaningful and memorable.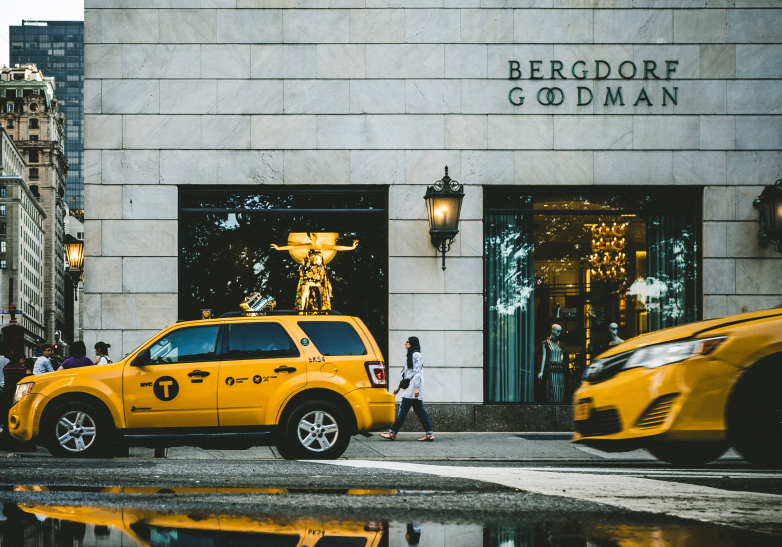 © lerone-pieters
Consumers are not only on the hunt for the best products to buy and services to acquire, they're also on the lookout for places to congregate. A day out shopping is often an experience consumers want to share with their friends. There's just one issue...retailers forget to accommodate the tag-along friends, boyfriends, mothers and "squads". Glossier in New York however, realised the need for community areas in retail spaces and incorporated a seating area in the shape of lips into the interior design, where shoppers can congregate and hang out. Many of these people were fans of the brand before it planted its brick and mortar roots. These online fans are going offline! Now, this community of fans can connect and socialise in the store. Retailers could utilise the benefits of this area. Shoppes are already taking selfies. Why not turn this area into a Selfie Hotspot?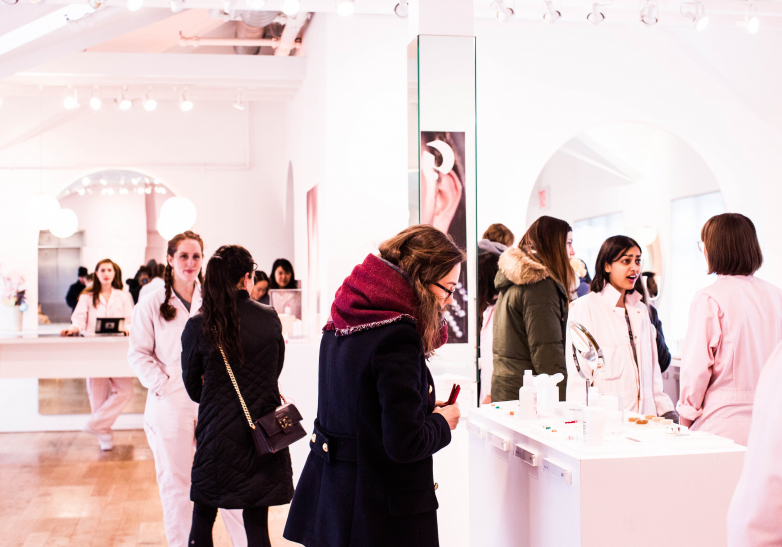 ©charisse-kenion
With Instagram on the rise, the Millennials and Gen-Z'ers are visual arts and dramaturgy specialists in their own rights, so they expect the professionals to bring it to the next level. New York hosts an array of window display delights, from the renowned Bloomingdale's, to Forty Five Ten. Thinking outside the little blue box (literally), the Tiffany & Co. present their products in the window displays with a creative flair. One thing is for sure, consumers will never be bored in New York City!