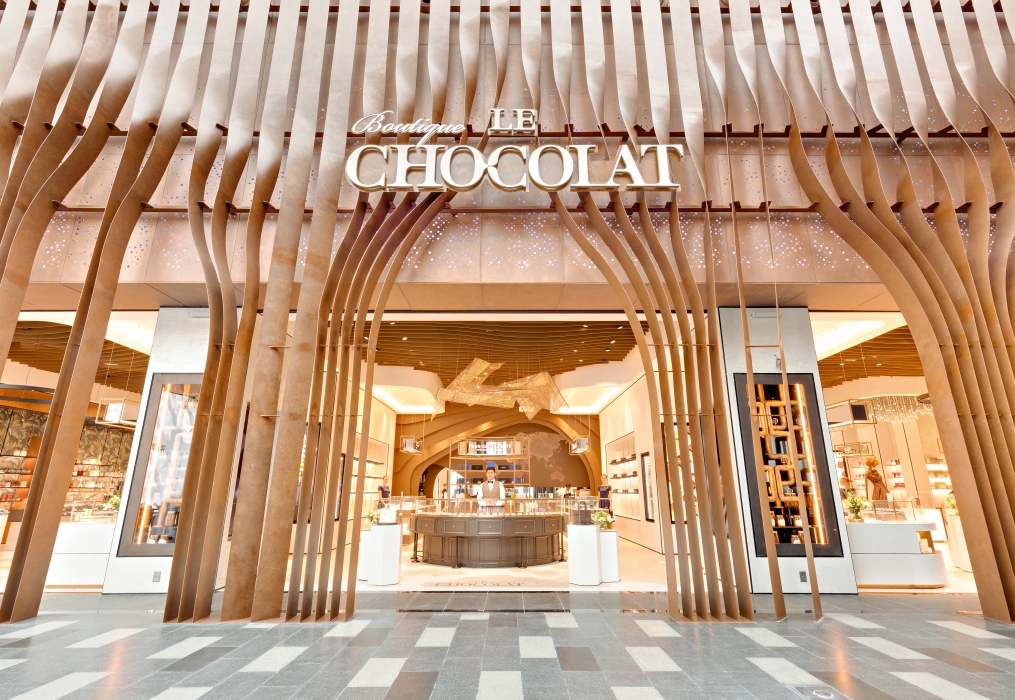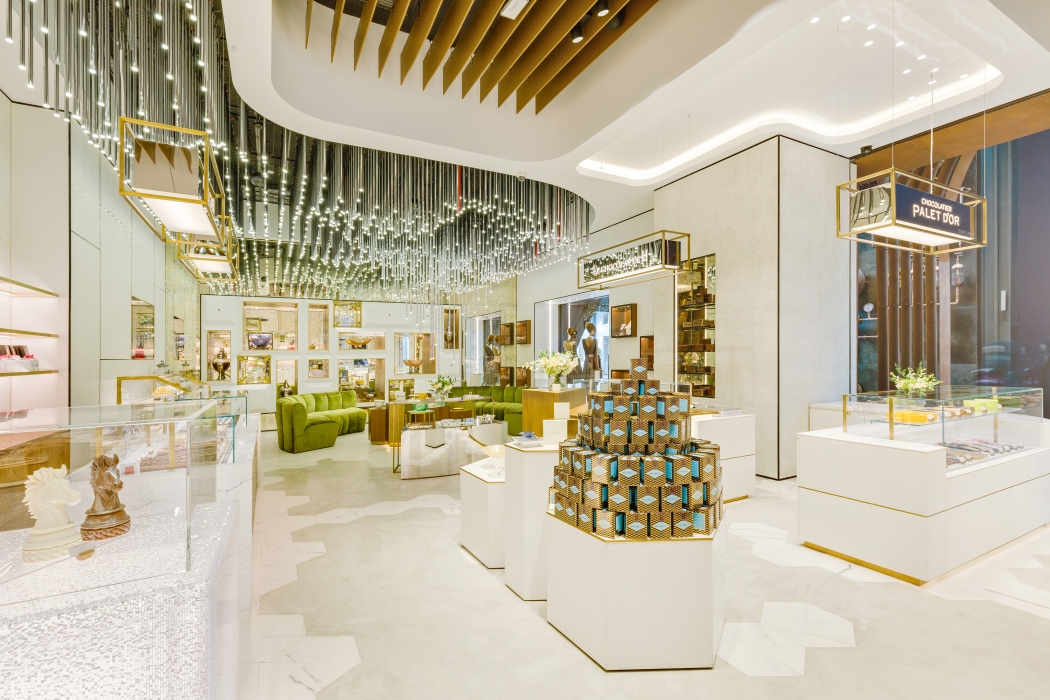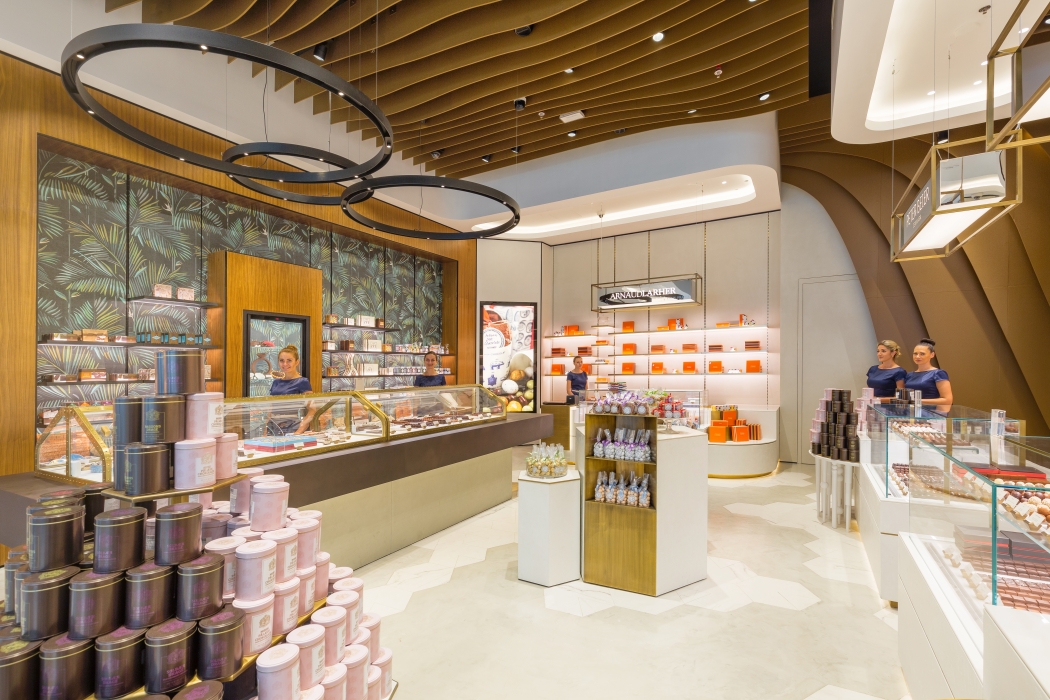 Le Chocolat

Close

Location
Dubai, United Arab Emirates
Services
Manufacture, Installation
Architect
Retail Access
SQM
2000 m2
Photo credit
Gulf Business
Sweet Dreams
Chocolate, presented in the manner of fine perfumes and precious jewels. The "Le Chocolat" boutique, situated in Dubai's City Walk, was created by umdasch The Store Makers and is a sweet and delicate tribute to this most pleasurable treat. The merchandise is particularly well highlighted in front of the large white wall modules, and golden bronze details serve to accentuate the value of this high-quality, luxury consumable. The ceiling is decorated with a mixture of rows of hanging lamps resembling slender silver stalactites and descending, undulating golden slats. Combined with the corner lounge, which boasts luxuriant green-upholstered sofas, the boutique provides the perfect atmosphere for those wishing to discover and taste exquisite delicacies.
Project
Le Chocolat
Location
Dubai, United Arab Emirates
Services
Manufacture, Installation
Architect
Retail Access
SQM
2000 m2
Photo credit
Gulf Business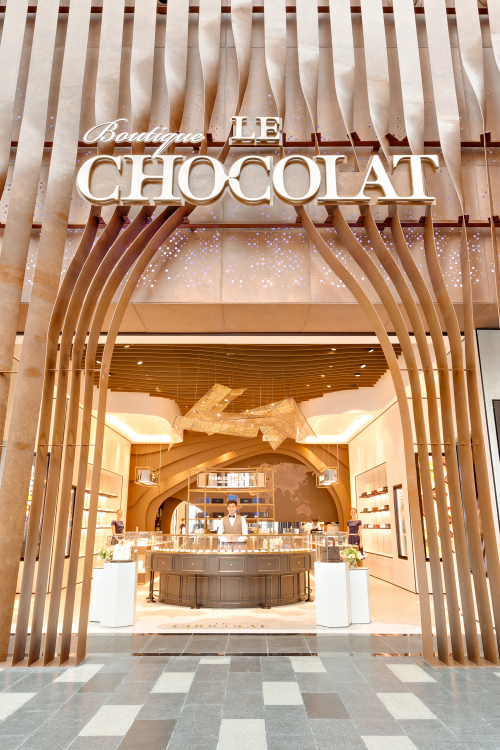 The boutique Le Chocolat as a new oasis for chocolate lovers in the desert metropolis Dubai.
Le Chocolat
Dubai