Trend
Our everyday life is characterized by the use of plastic products. Above all, packaging poses a major problem for our environment: Plastic contamination affects us all. umdasch deals intensively with the topic of how the use of plastic in our everyday life can be reduced and shows possibilities for a green future in retail.
In 1950 the first plastic product was launched on the market. At that time, about 1.5 million tons of plastic were produced worldwide every year. Today it is 300 million tons.
The production of plastic requires around 8% of world oil production. In 2050, the value could already be 20%.
35% of global plastic consumption is attributable to packaging alone.
Plastics make up 85% of beach waste worldwide.

Plastic is extremely durable. However, if it is used for short-lived packaging, it brings many problems. Especially when the plastic gets into nature. Over the years it decays into smaller and smaller parts - first in micro- and finally in nanoplastics. Currently, it is believed that microorganisms are unable to completely decompose plastic. In addition, plastic contains many pollutants that can dissolve.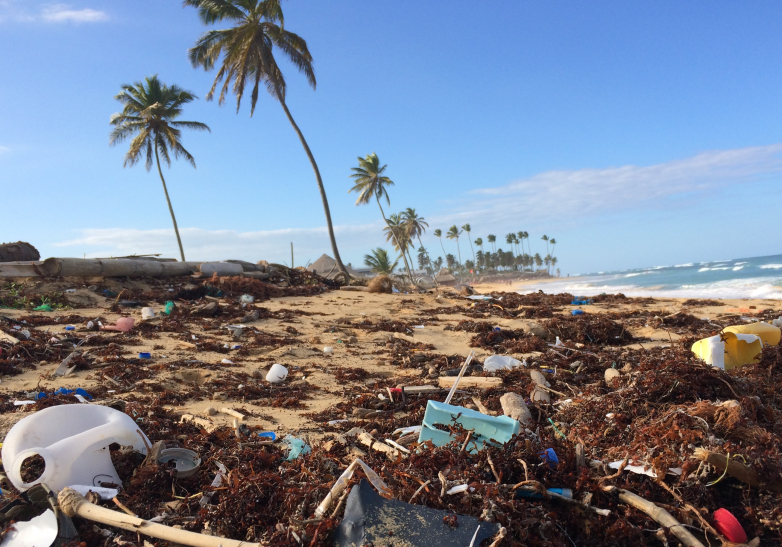 © Dustan Woodhouse / Unsplash
Recycling plastic completely - a realistic goal?
The EU Commission wants to make all plastic packaging recyclable by 2030. Although it is impossible to ban plastics, recycling is necessary, said Vice President Frans Timmermans on the Commission's plastic strategy.
To achieve this goal, however, everyone must pull together: producers, traders and consumers. Only if end-users save as much plastic as possible, the recycling industry will have enough capacity to renew the unavoidable quantities.
We are breaking new ground
The numbers and facts are frightening. Nevertheless, a change of heart in people's minds is recognizable. Organic Markets, EU Plastics Regulation, Energy Transition - the megatrend neo-ecology covers every aspect of our everyday lives. Whether personal purchasing decisions, social values ​​or corporate strategy: due to technological innovations, this movement is increasingly becoming one of the strongest drivers of our time. The neo-ecology not only rebalances the values ​​of global society, culture and politics. It changes entrepreneurial thinking and action in its elementary components.
"Innovative ideas that save resources will become more important in the future. For producers and retailers, this means creating efficient systems through new technologies. Along with this, costs can also be drastically reduced, both during acquisition and operation "
- Gerold Knapitsch, Division Manager umdasch Food Retail
In our multi-stage sustainability campaign, we will be presenting in the next trend reports and newsletters a study on consumer demand for reusable packaging options, as well as an efficient, ecological measure for the point-of-sale.
Get
in
touch!
Gerold Knapitsch
Managing Director Multistore Solutions
Sources:
derstandard.at/2000072461567/EU-Kommission-Bis-2030-alle-Plastikverpackungen-wiederverwertbar
zukunftsinstitut.de/artikel/neo-oekologie-die-maerkte-werden-gruen