Pop-up Stores: Increasingly Pop-ular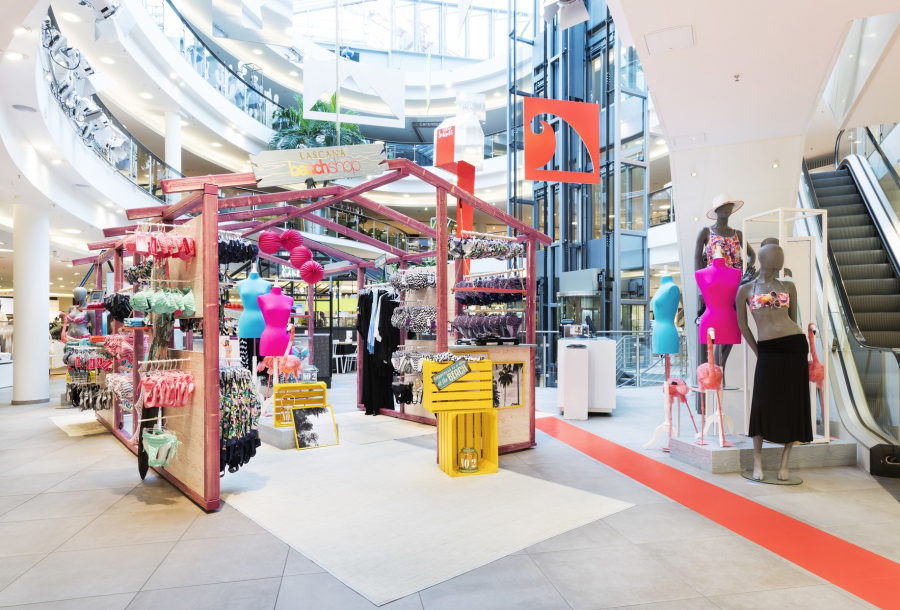 Trend
Pop-up stores are temporary businesses that appear out of nowhere and disappear just as quickly. During this time, they provide many opportunities such as reviving inner cities and for online merchants to try out stationary stores. Sometimes, they manage to prove themselves and settle down where they set up. Other times, they consciously travel across the country in an effort to draw attention to new products and campaigns using the temptation of product "scarcity". Both start-ups and large chains open pop-up stores and one thing is clear: we are seeing more and more of them, even if not always with the claim to stay.
The Problem with Vacancies


Every small and medium-sized town has it: the problem with vacant retail spaces. Due to the migration of many traders to greenfield sites or the Internet, inner cities are gradually dying out. At the same time, consumers are looking for new, exciting products and brands that are more exciting than empty shops. Numerous European cities have therefore already taken initiatives and established platforms to mediate between city marketing, landlords and interested parties. In any case, there is plenty of the latter: many dream of their own stationary business. Nowadays, this dream is often preceded by a well-running online shop. A pop-up store makes it easy to test whether the products are also popular on a retail floor.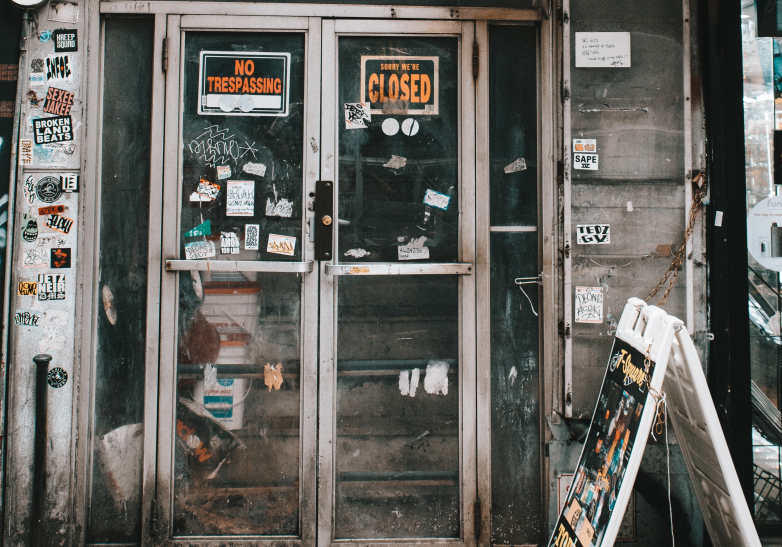 Vacancies are bad for the economy and unattractive to look at.
Not only start-ups can benefit from this concept. Pop-up stores offer touchpoints and create brand experiences, even for some of the most well-known names. Product launches and campaign launches can become an event here, even warehouse sales can be staged on temporary retail spaces. The pop-up store becomes a field test where something can be sold well. For the market launch of the Range Rover Evoque Cabriolet, the Frankfurt agency VOSS+FISCHER transformed selected, vacant retail spaces in 1A city centre locations throughout Germany into colourful pop-up stores and welcomed visitors to the "Urban Jungle".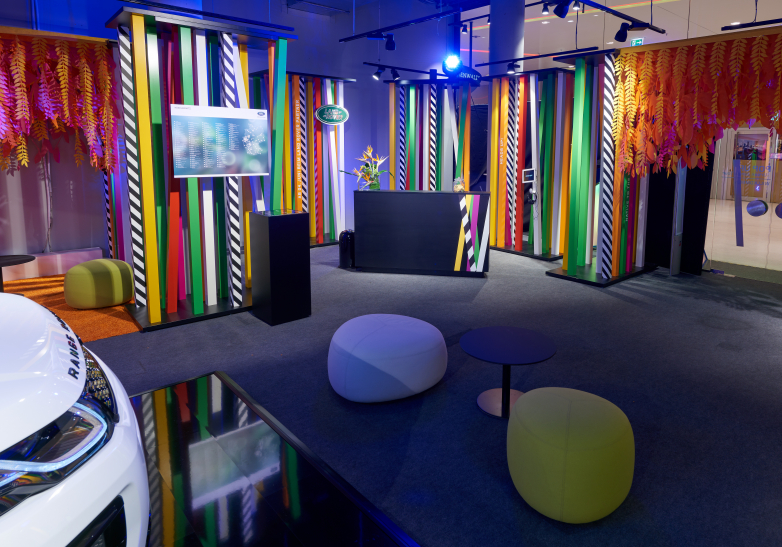 © VOSS+FISCHER
What difficulties may arise? The location of the store is paramount. It is important to be in the right place at the right time. Even the best things can be hard to sell in remote locations. Nevertheless, there are enough "good" areas in the city centres. Platforms such as Go-PopUp or POP UP SHOPS are specialised in mediating between landlords and interested parties and offer a wide range of premises worldwide and locally.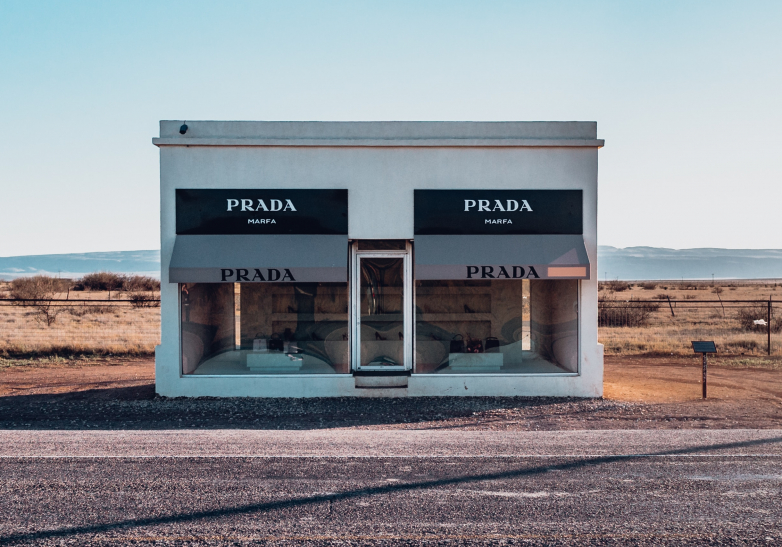 Not a pop-up, but an art project - still an effective symbol.
© Robin Benzrihem
The key challenge is more about setting-up, converting and dismantling the business, because you can't make a profit on an empty space alone. It needs to be transformed into a shop that meets it's current needs (and can be adapted as needed), with adequate display units, a cash register area and space for merchandising. umdasch has created an ingenious system for this: Fold-up! a modular shelf that can be converted into completely new product ranges in just a few simple steps and can also be quickly repacked if required. The system was put into action for the first time not far from the umdasch headquarters in the Sunshine Gallery, Amstetten.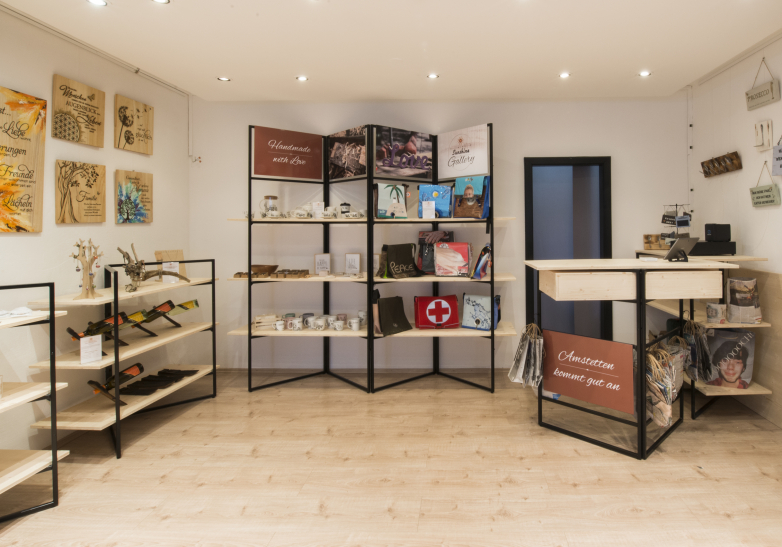 Fold-up! is an opportunity for branches of all kinds.
But pop-up stores are by no means just an emergency solution for suffering inner cities. They can also provide variety in shopping centres. Pop-up areas are often planned into the overall concept in advance. Yes, there are even entire complexes that exclusively house pop-up stores, such as Bikini Berlin or brands'n mind in the Ku'damm district, also in the German capital.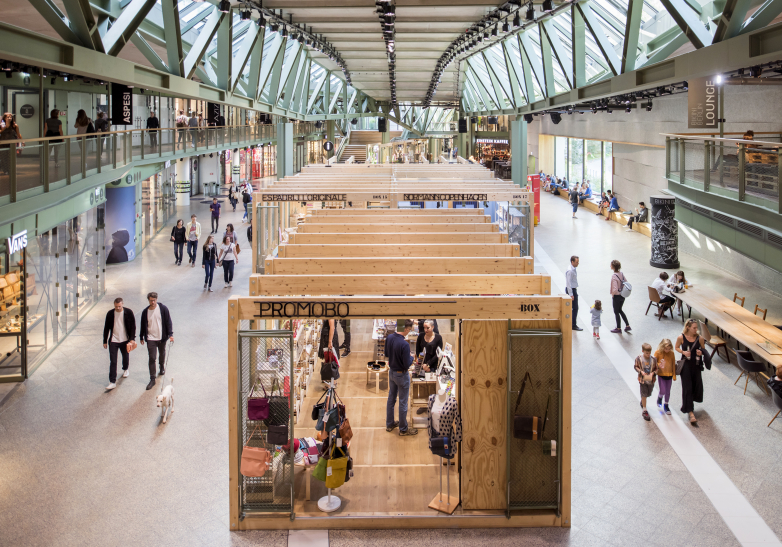 © Bayerische Hausbau/Bikini Berlin
One thing is clear: Temporary shops are an exciting way to bring variety to stationary retail and enrich retailers, cities, real estate owners and consumers.
Whether for use in a start-up, shopping centre or city marketing, if you are looking for the right furnishings for pop-up areas, you'll find what you're looking for here.