Design Engineering Case Fortnum & Mason
Fortnum & Mason, a world-famous store that specialises in luxury articles, presents an even more extensive and exclusive range of food & beverage products since the listed historic building at St. Pancras Station in London has been rebuild. The Store Makers in UK implemented a design concept of SDS architects. One of the numerous challenges: the complete project realisation took place during active operations.
The starting signal of the project was given by the initial design intent. The document presented by the conceptual designer of Fourtnum & Mason contained overall dimensions, key finishes and indicative interfaces. The umdasch Store Makers had the task in hand to extend the Fortnum & Mason store whilst staying true to the existing fixtures with some being replicated and complementing new elements to the given design.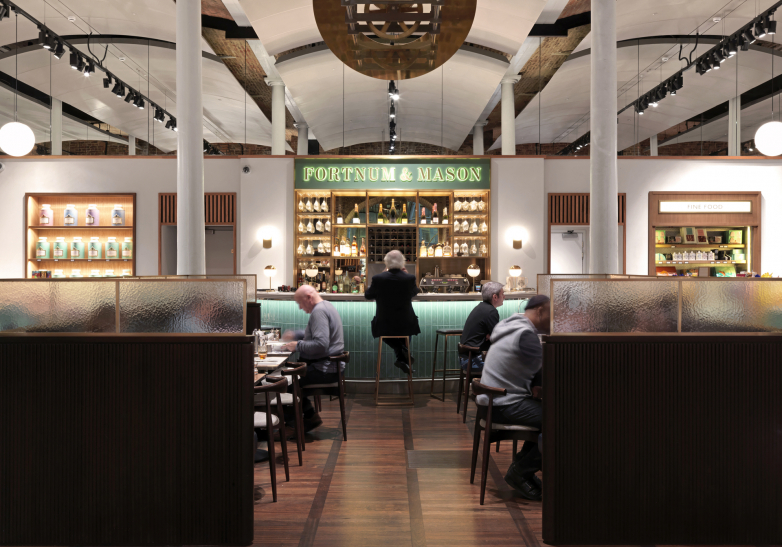 The translation of the technical intent document into specific production drawings and designs involved a regular exchange between umdasch and Fortnum Mason.
Generally, in all production facilities information must be converted into a technical format. Even in today's age of CNC machines, this process is necessary not only for communication and control of specifications at the workbench, but also for the precision and programming required at automated machining centres. A drawing is essentially a communication tool and, when used correctly, a control document.
Hence all changes to production drawings were documented and controlled - ensuring consistency across different series productions.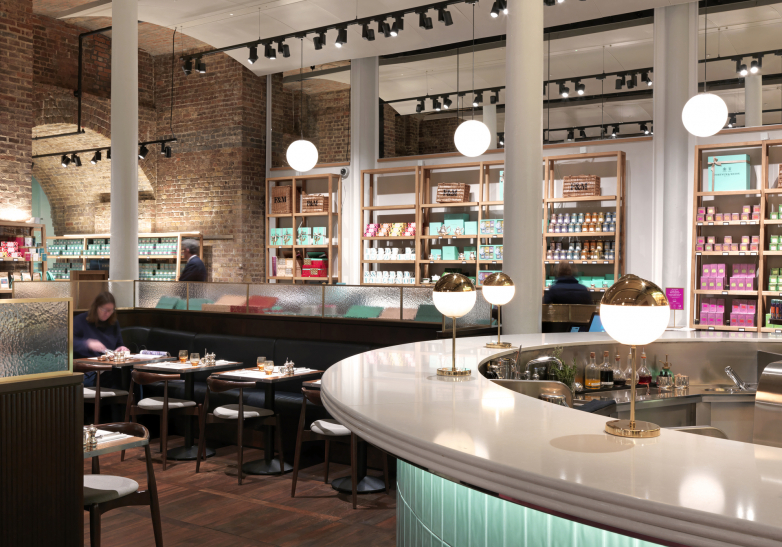 After the review of different material options, the decision was made in favour of a top-quality material mix consisting of solid American oak, marble and brass. In the next step the Store Makers created 3M-models to get an even more realistic impression of the future store and to make final refinements to the plans.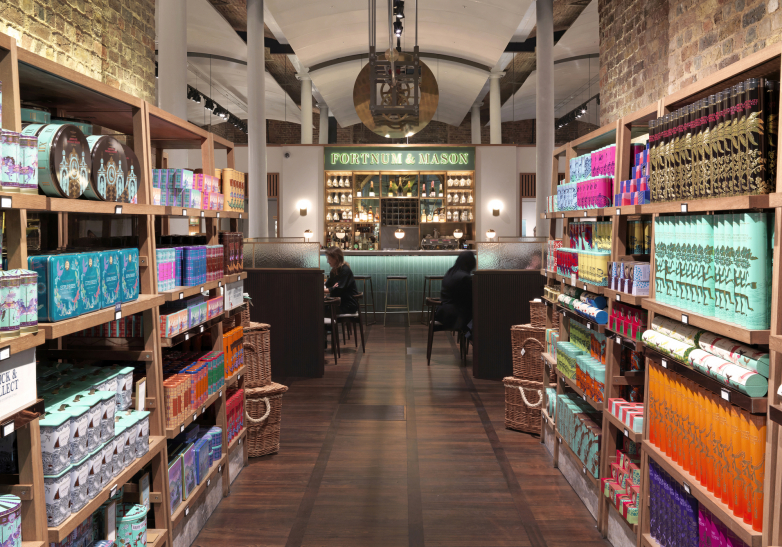 Production & Quality Control
To complement the ongoing bench checks, eachproduct is quality checked for both: conformity to specification and quality of finish.