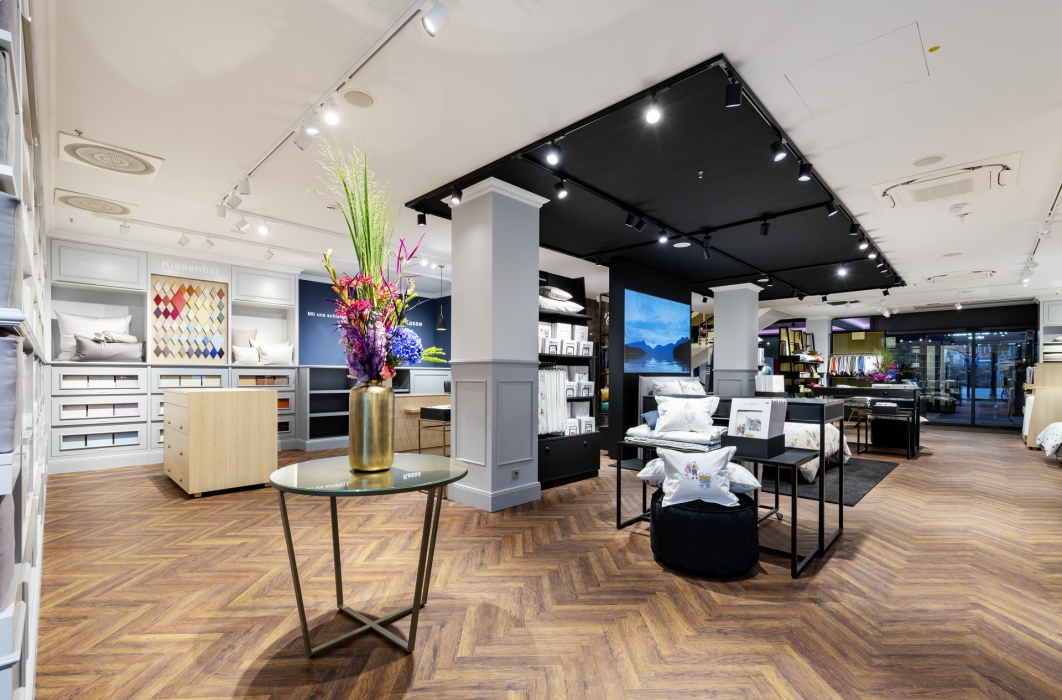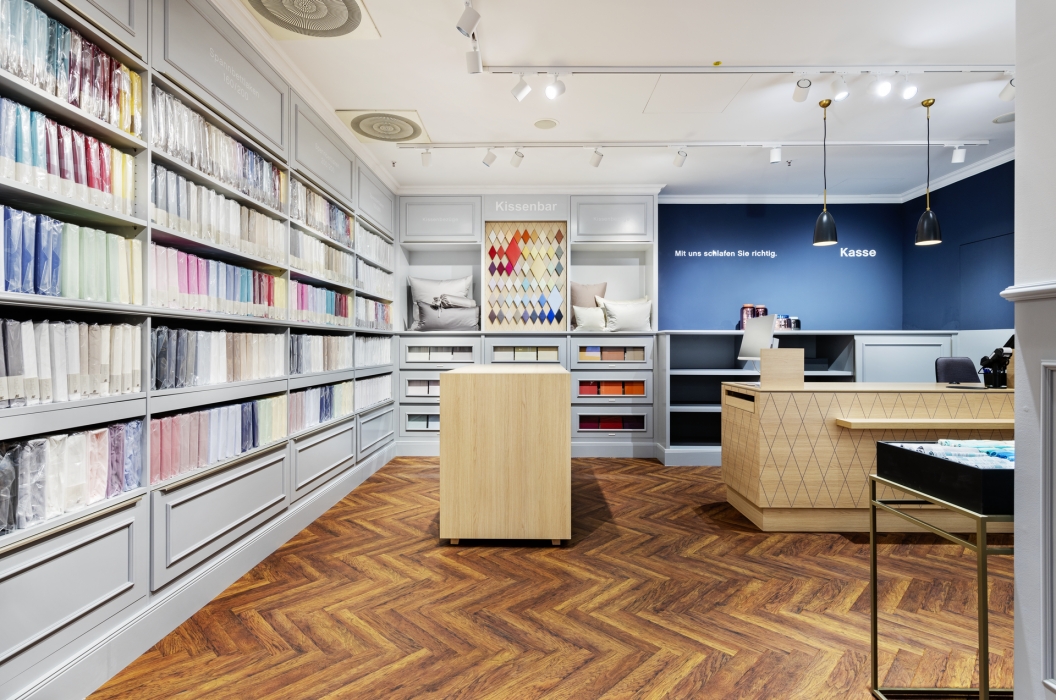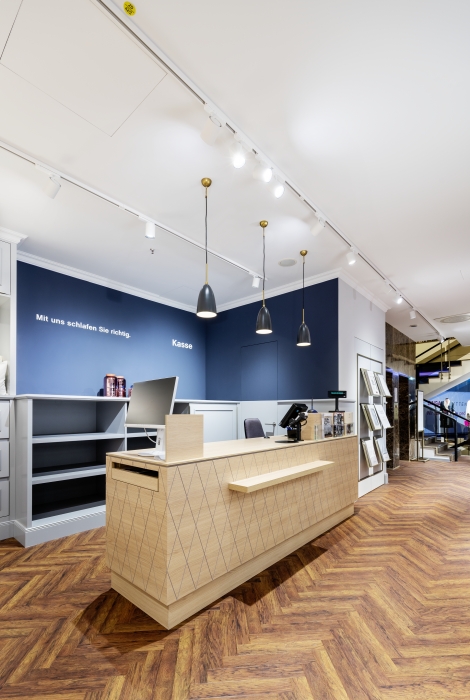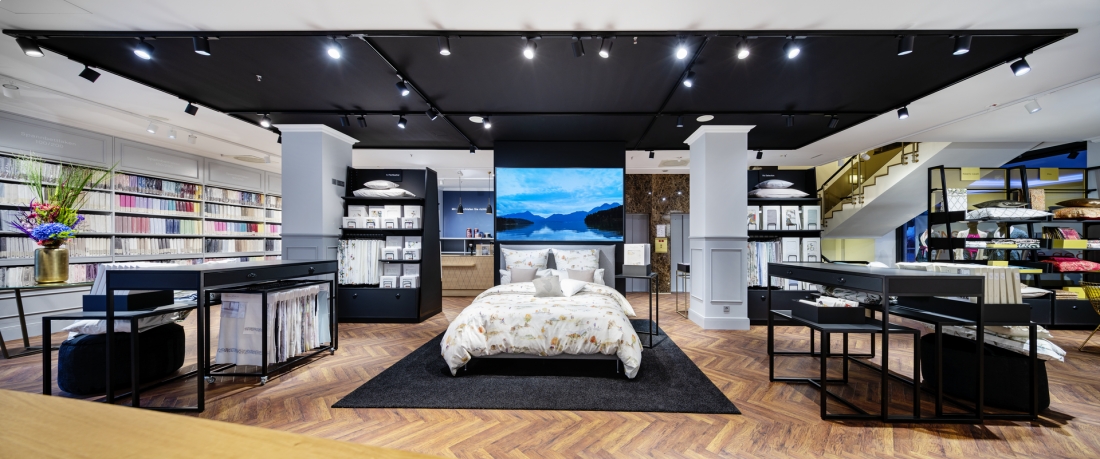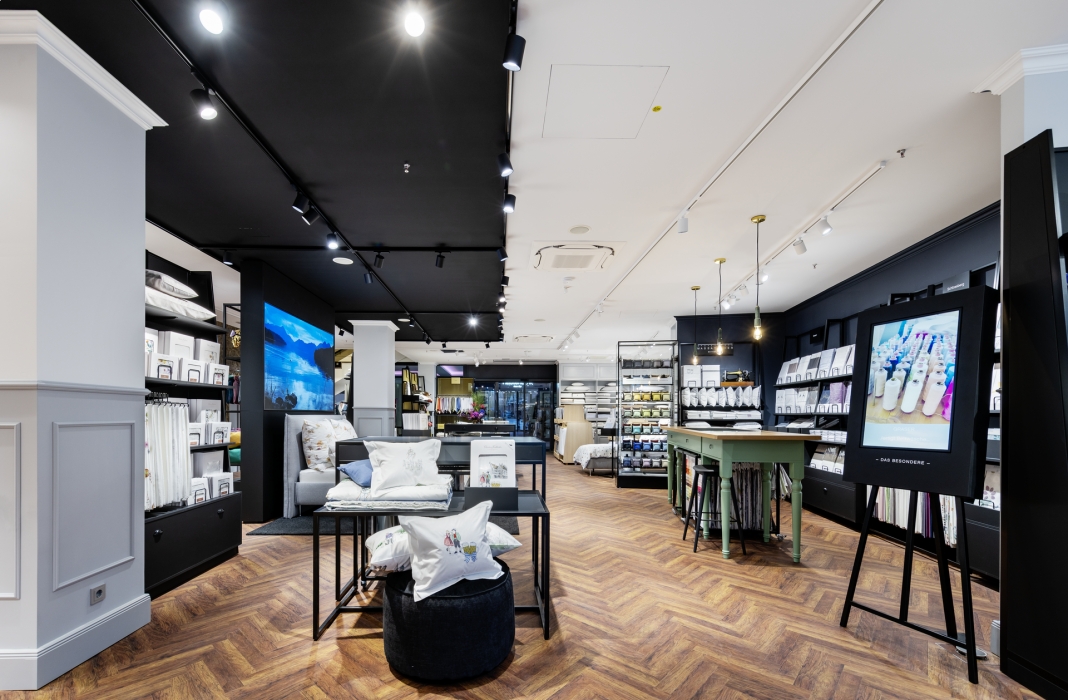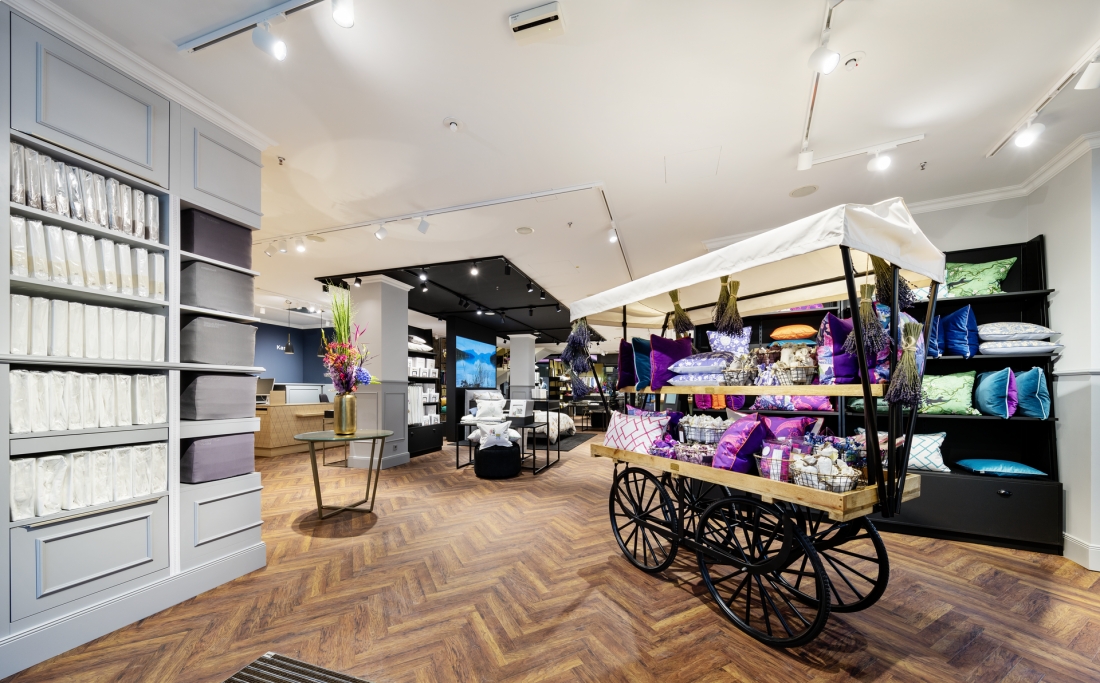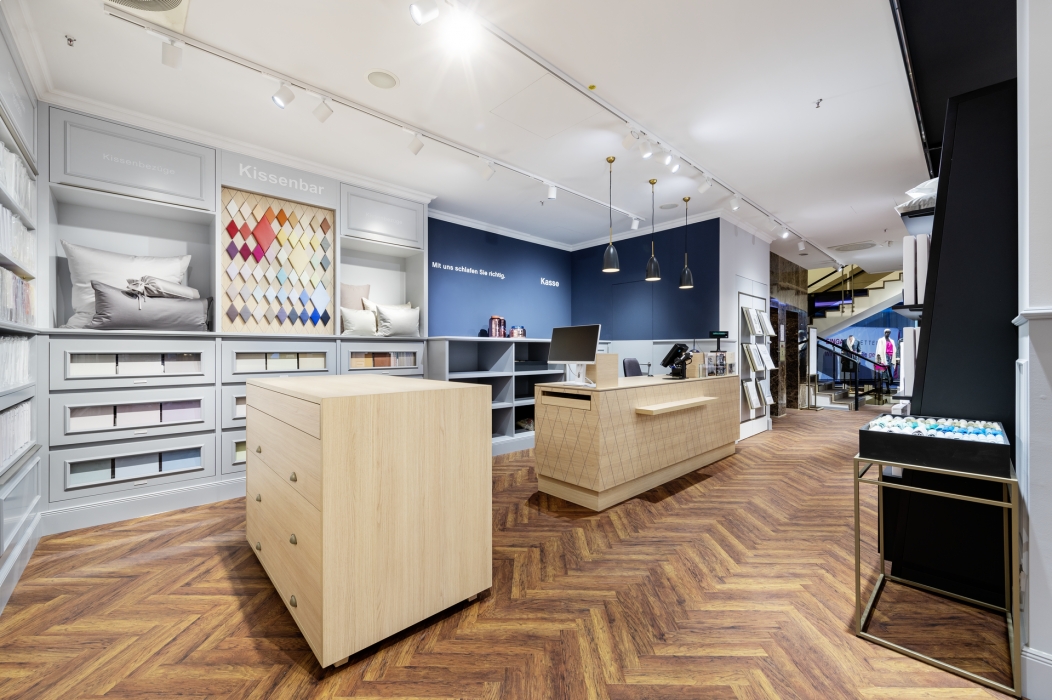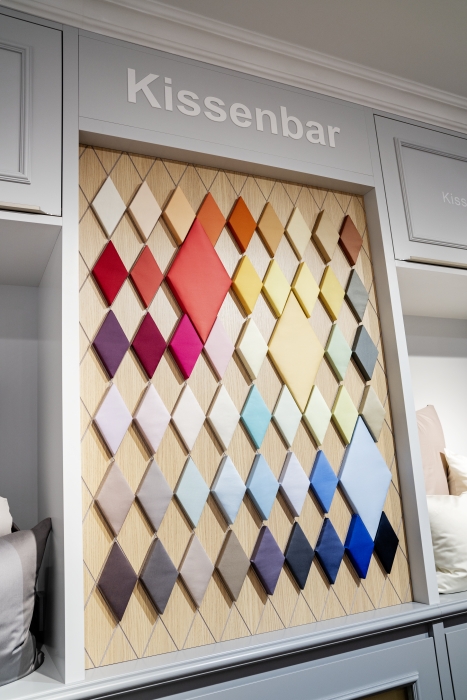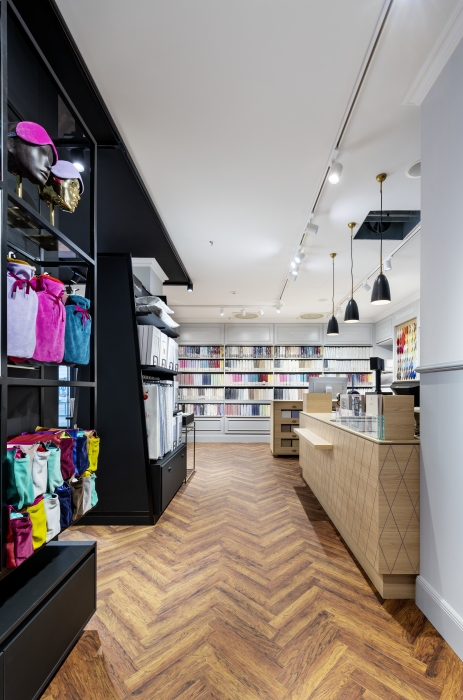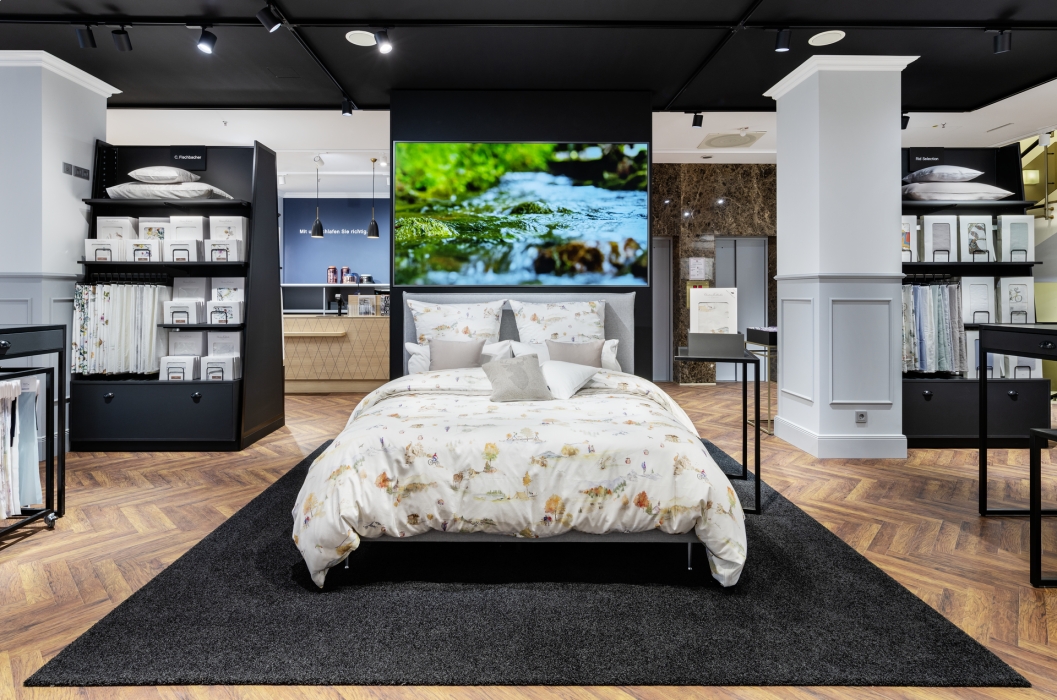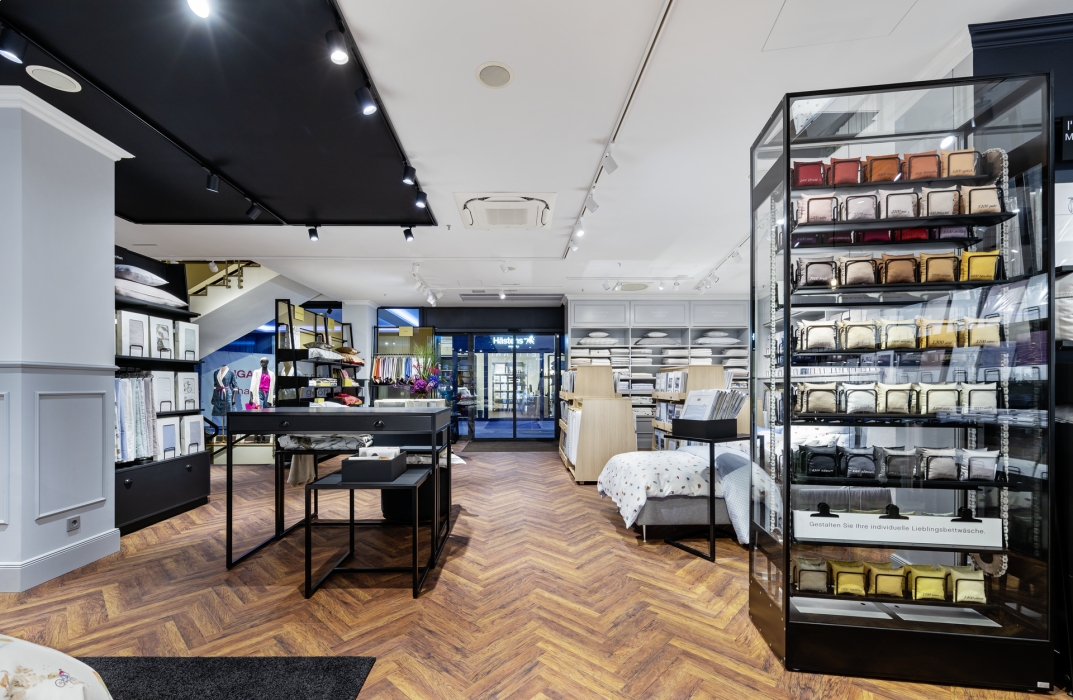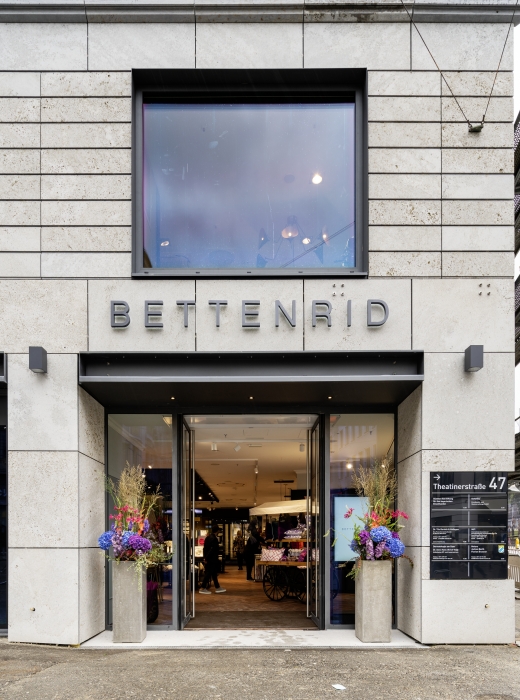 Bettenrid Munich Ground Floor

Close

Bettenrid Munich Ground Floor
Location
München, Germany
Services
Concept, Design, Planning, Manufacture, Installation, General Contracting, Lighting
Architect
umdasch
SQM
350 m2
Photo credit
umdasch
Complete Renovation with a master concept
We do not earn our money during sleep, but we can often earn money with sleep. Since 2018 we have been bedfellows of BETTENRID, the Home & Living supplier from Munich, at least with regard to the renovation of the traditional store. It is obvious that someone who advertises "Your sleep in the best hands", will also want to be sure that their business is also in the best hands. The trading up therefore followed a master plan, which presents the various floors in a new light, including the brand areas and made-to-measure workshops. The design and shopfitting styles are inspired by a typical flat in a historic building in the Schwabing district of Munich, thereby enabling customers to experience beds, bed linen and accessories within the context of their own four walls. In addition to concept and creation, we also operated as general contractors and therefore coordinated all the trades involved. So that our customer does not have any sleepless nights.
Project
Bettenrid Munich Ground Floor
Location
München, Germany
Services
Concept, Design, Planning, Manufacture, Installation, General Contracting, Lighting
Architect
umdasch
SQM
350 m2
Photo credit
umdasch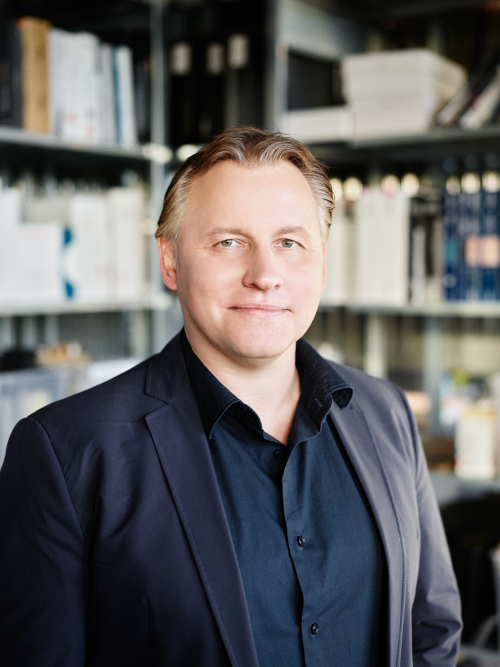 "It is a pleasure for us to be able to prove the trust placed in our competencies already over several years and numerous floors at BETTENRID in Munich. The renovation of this traditional house is a very special matter for umdasch."
Maik Drewitz
Shop Consult Director