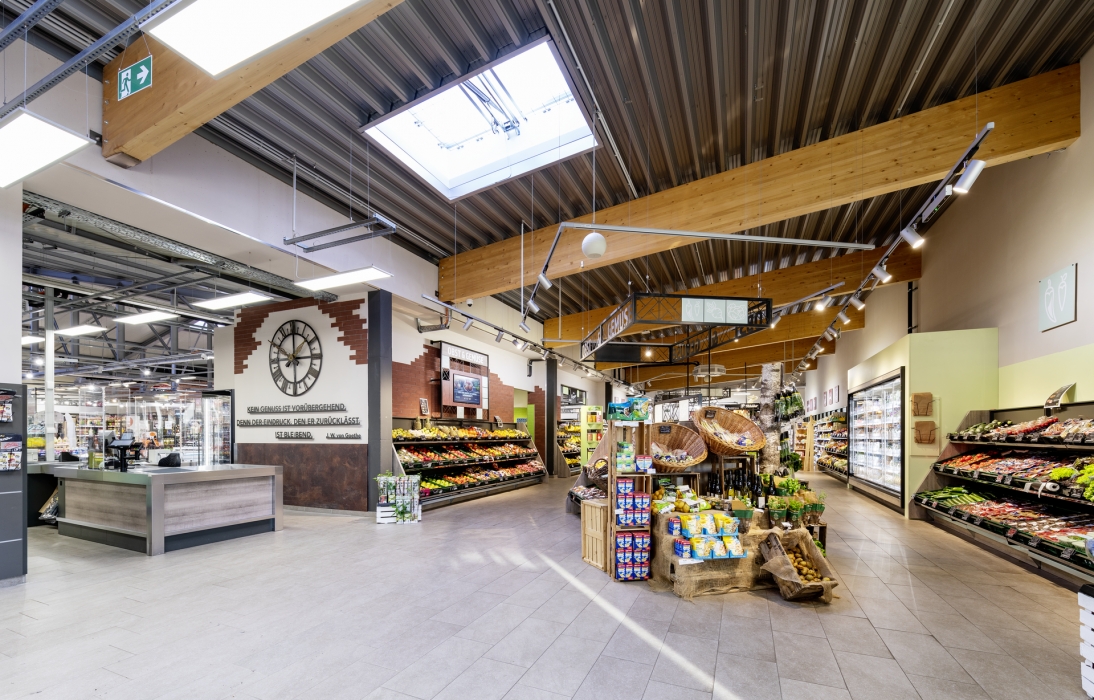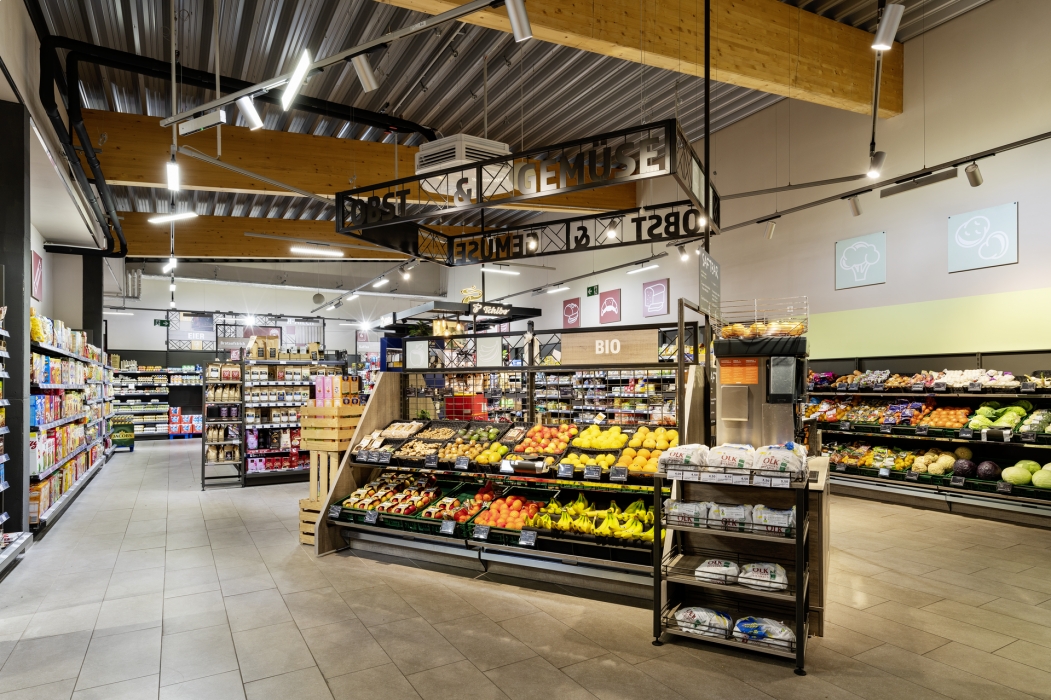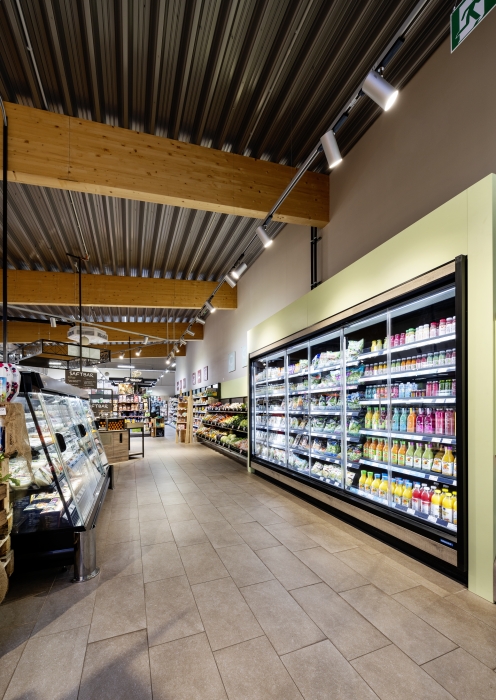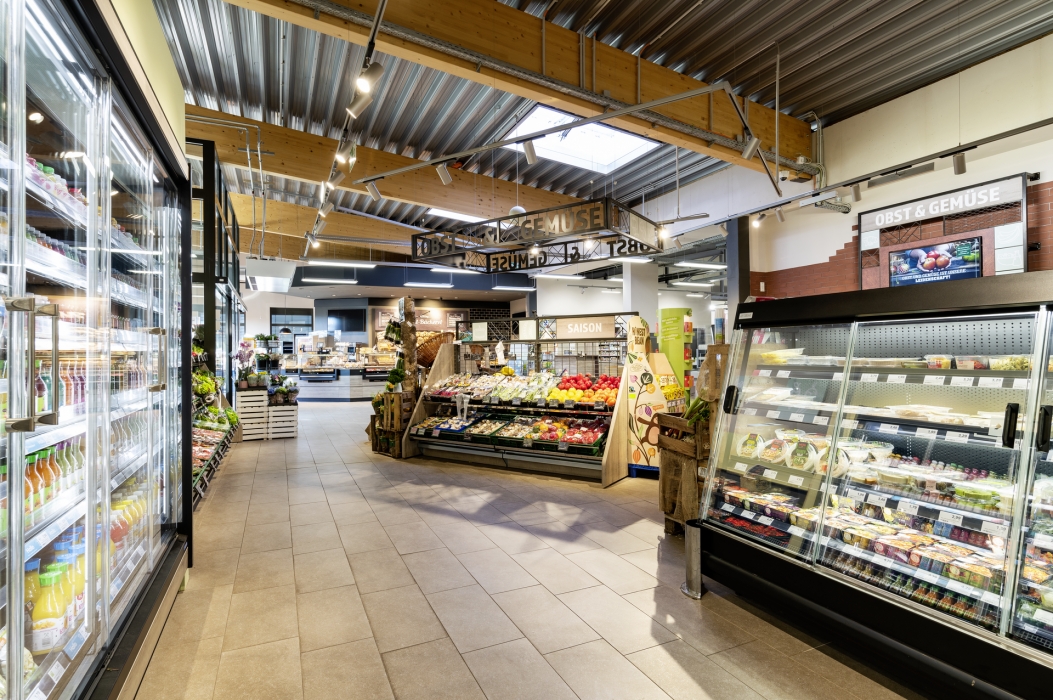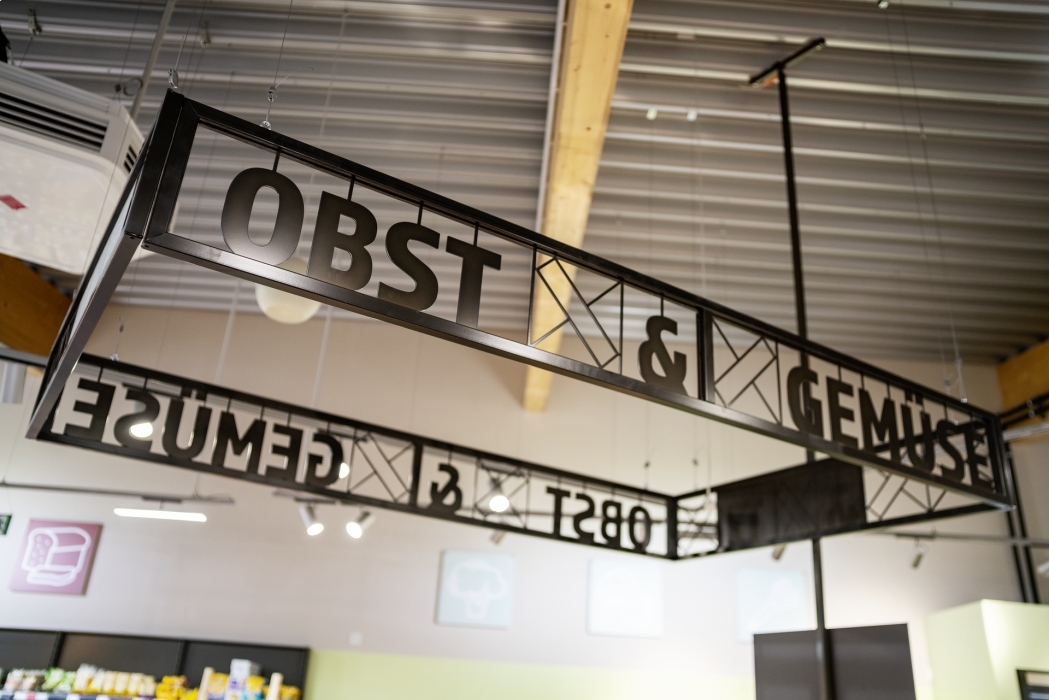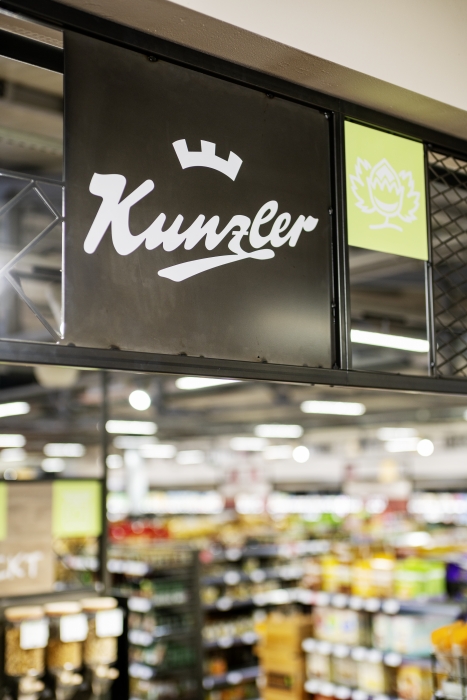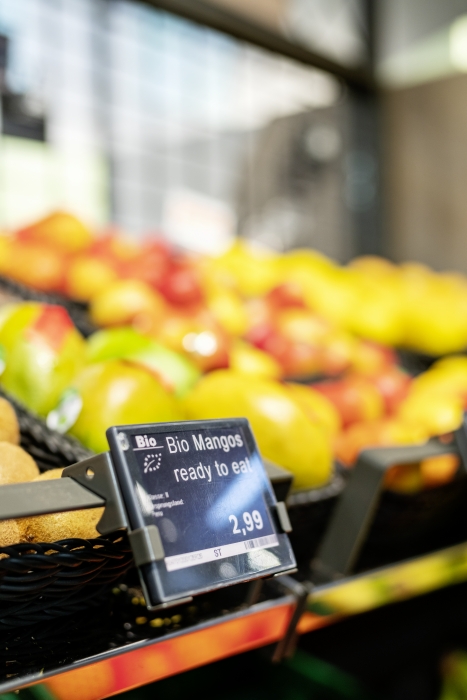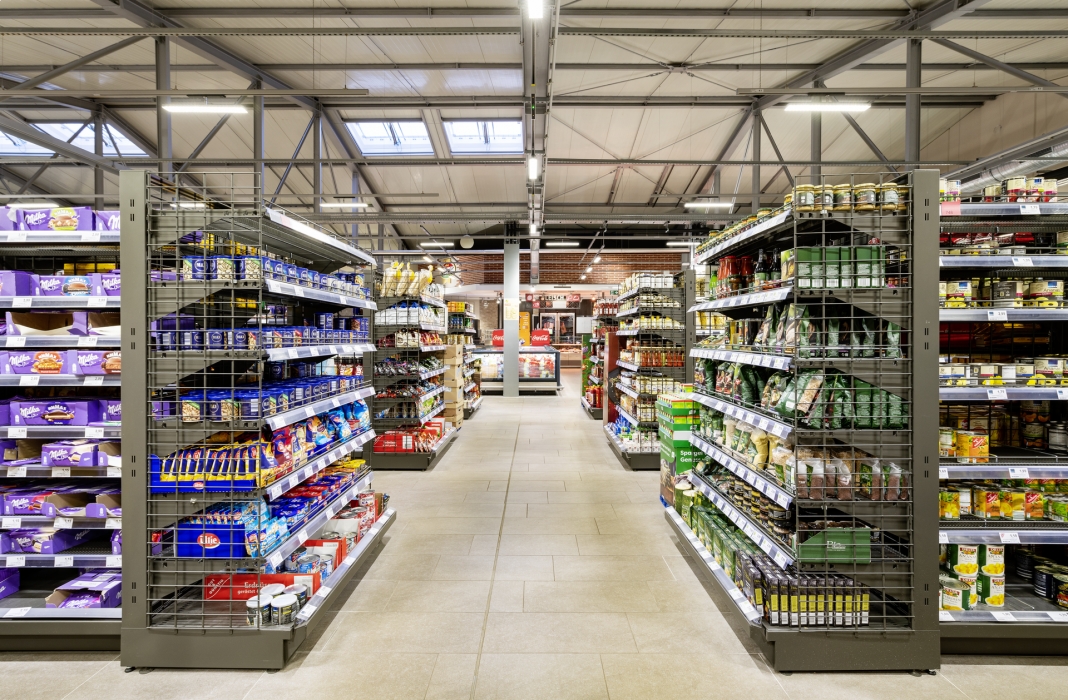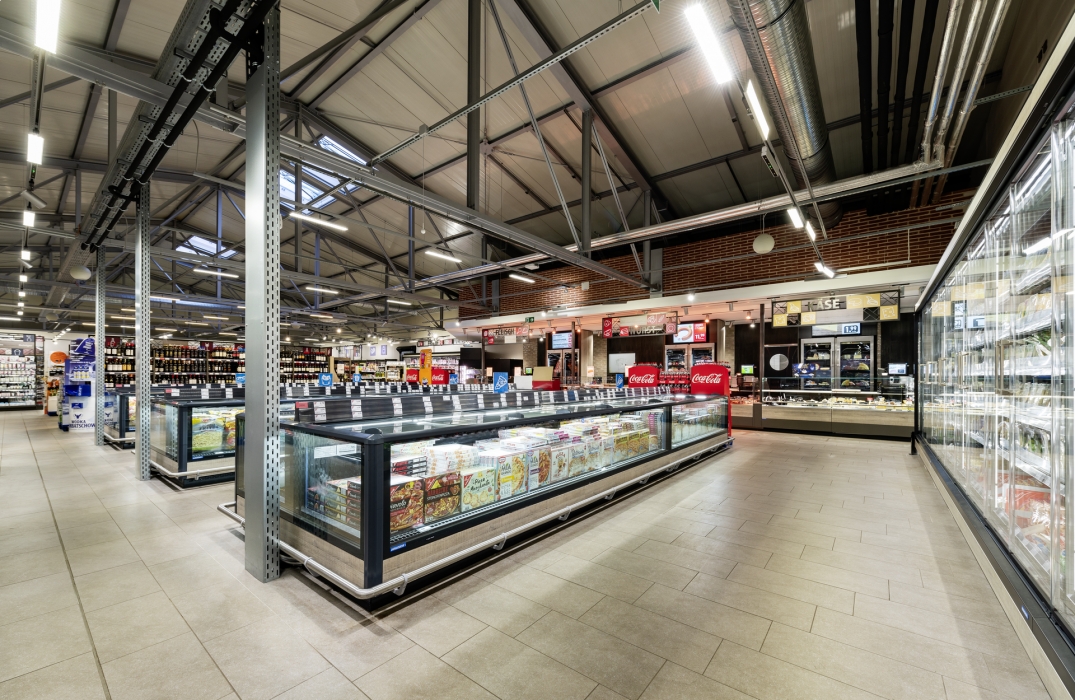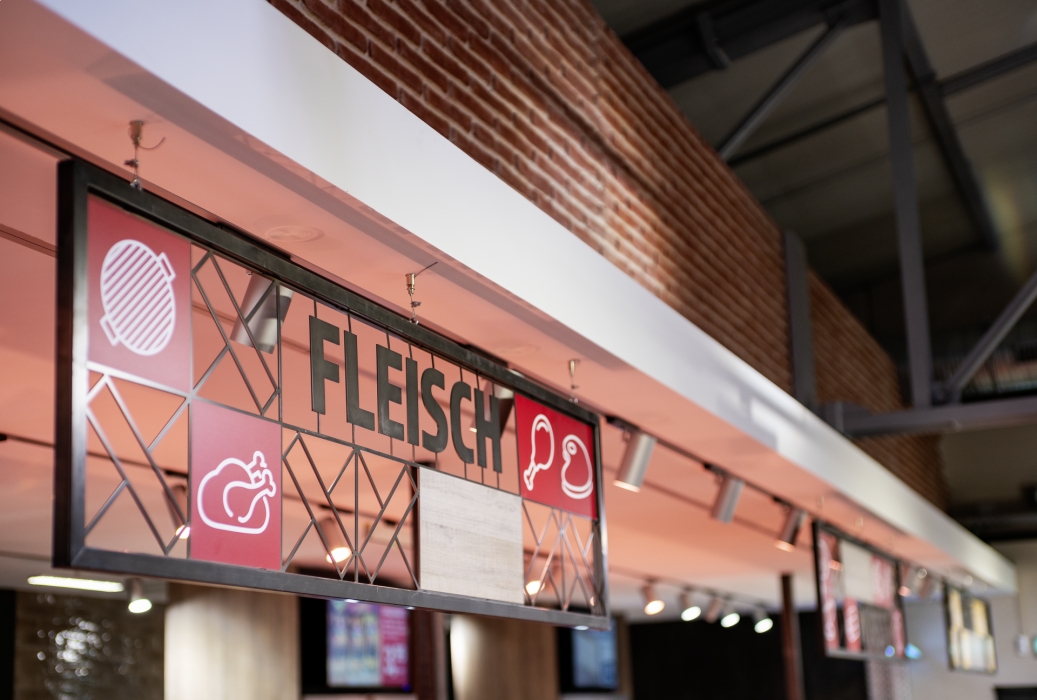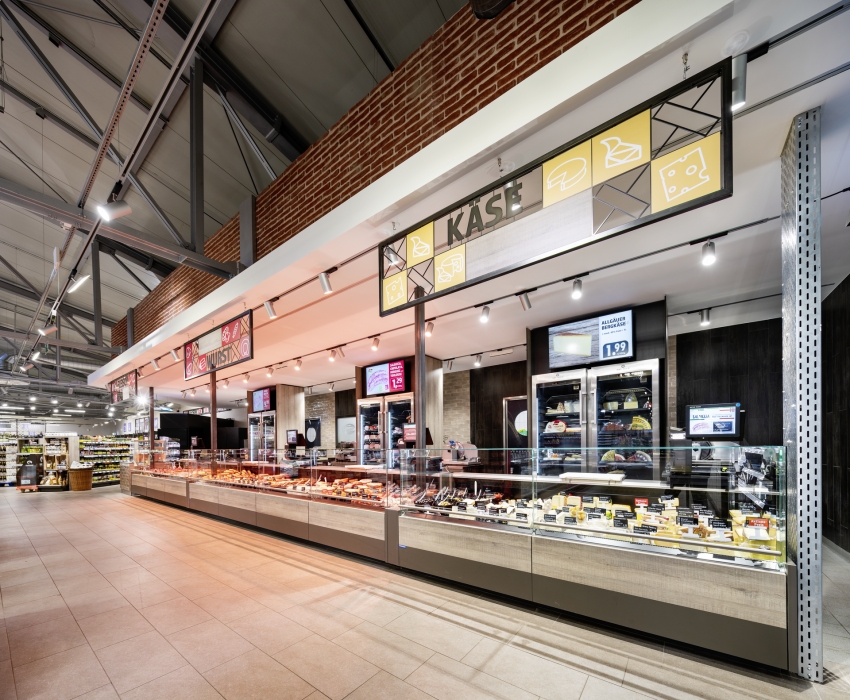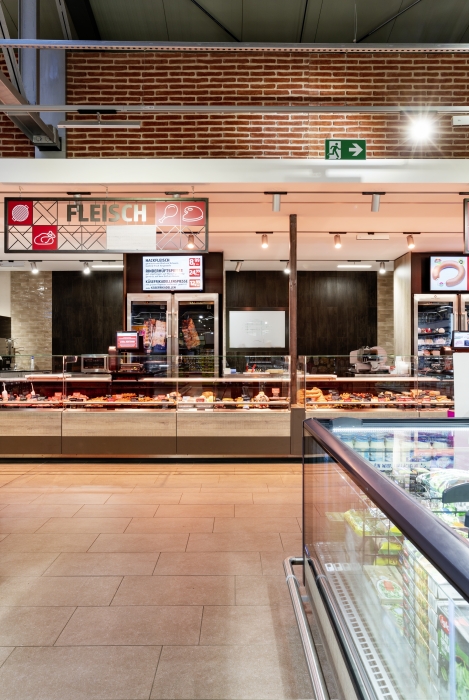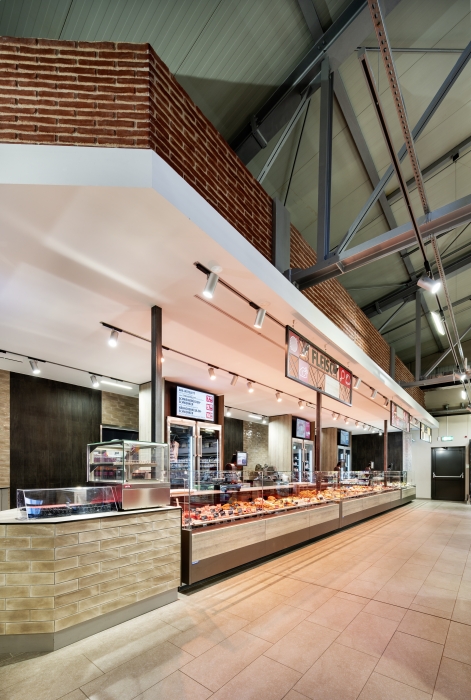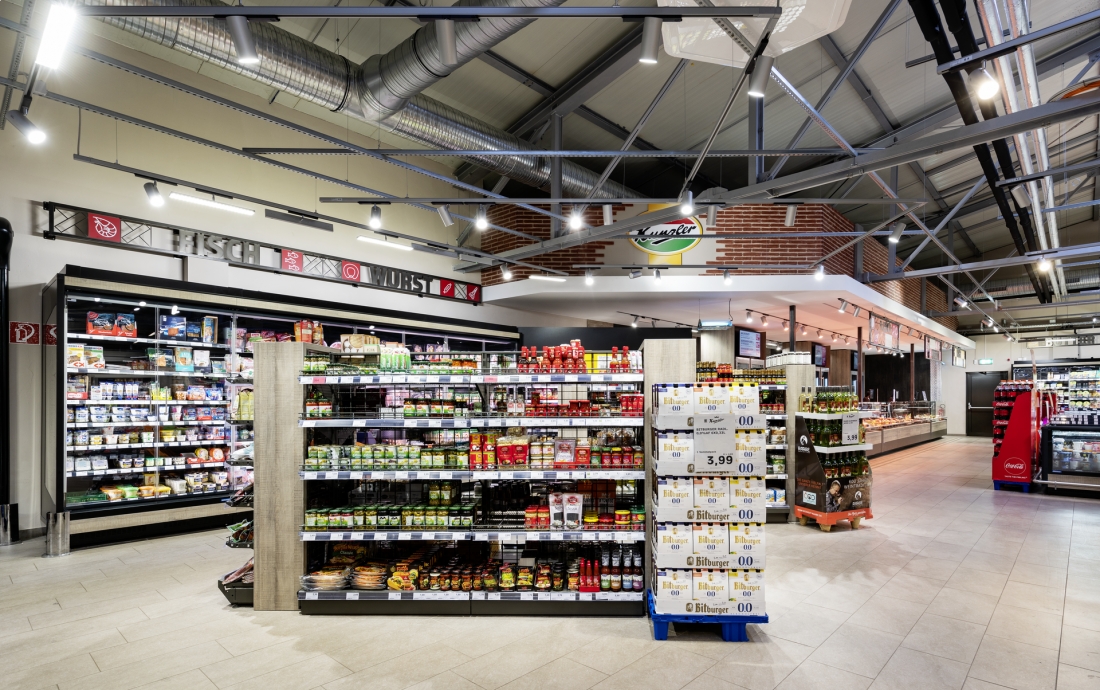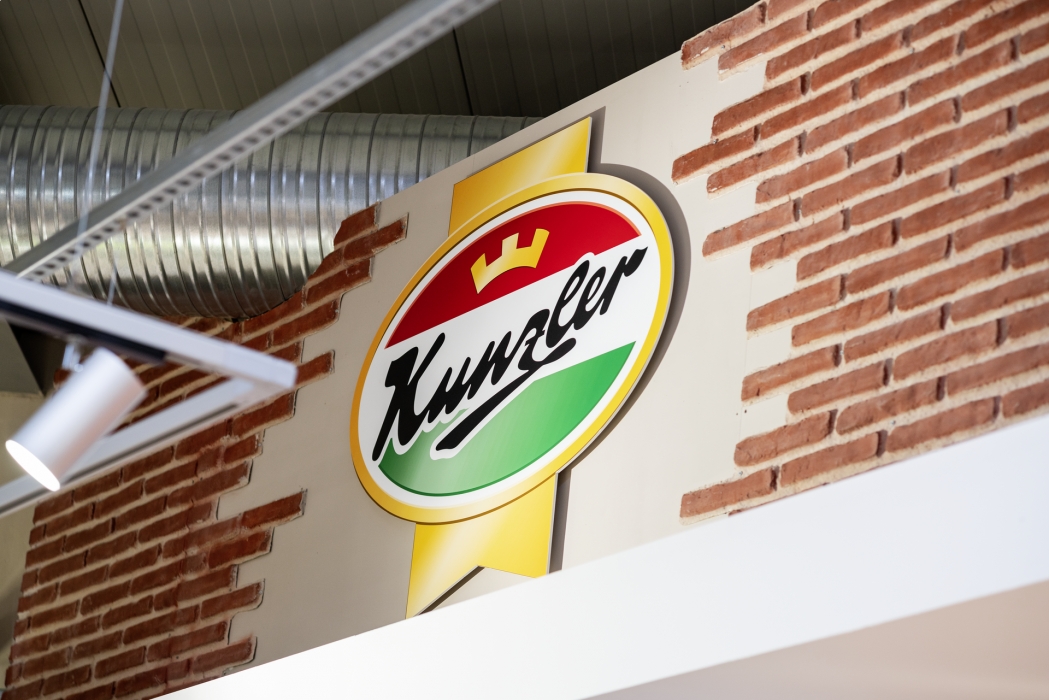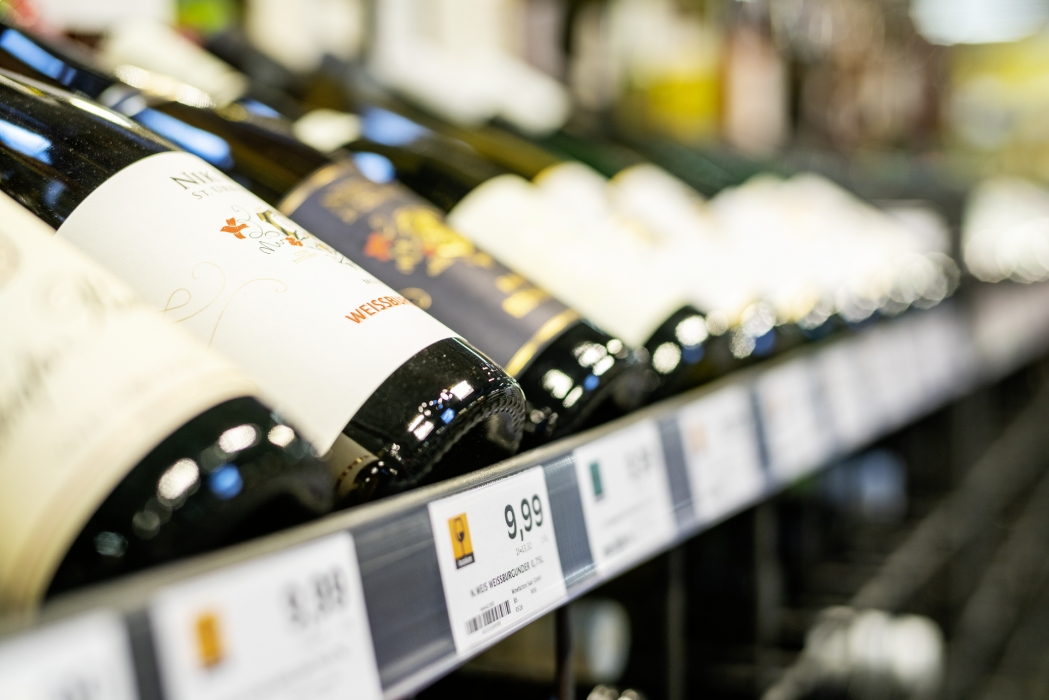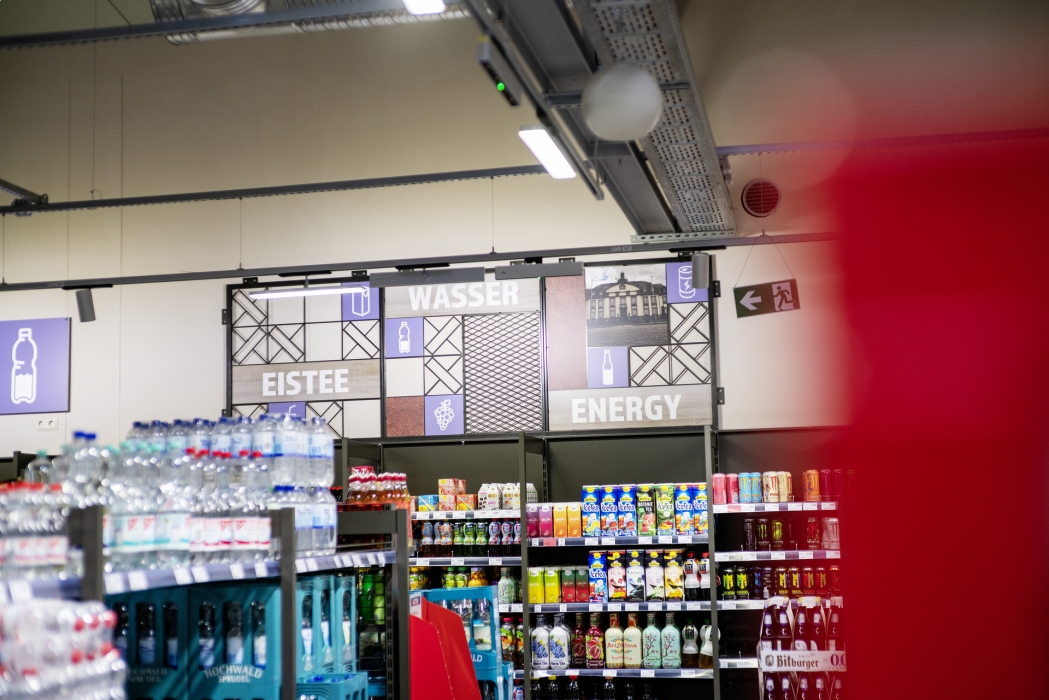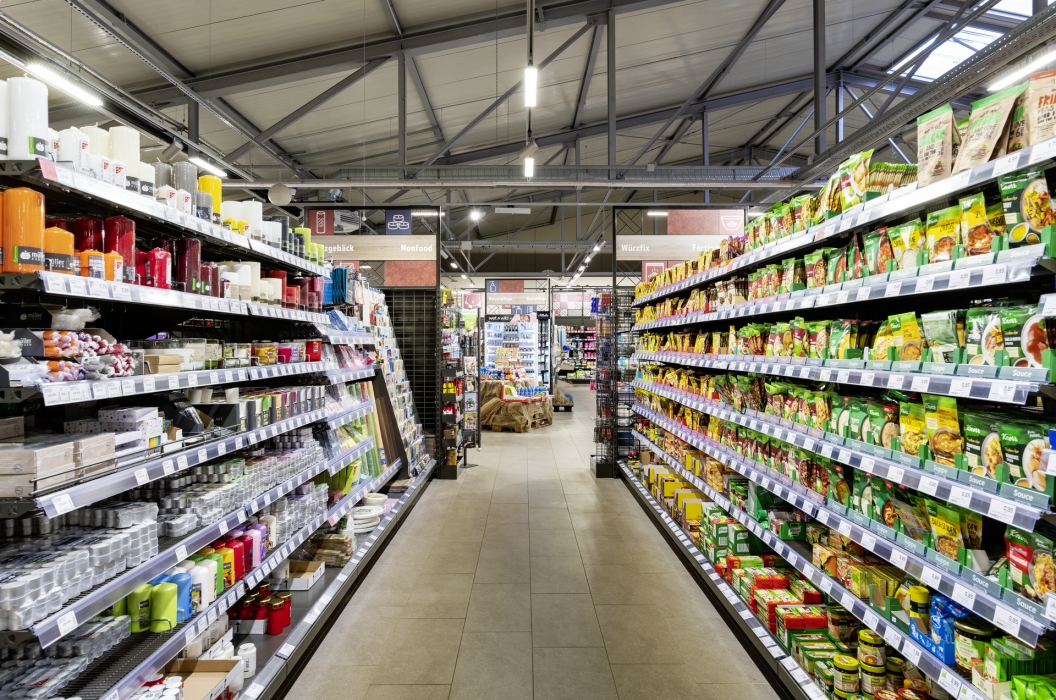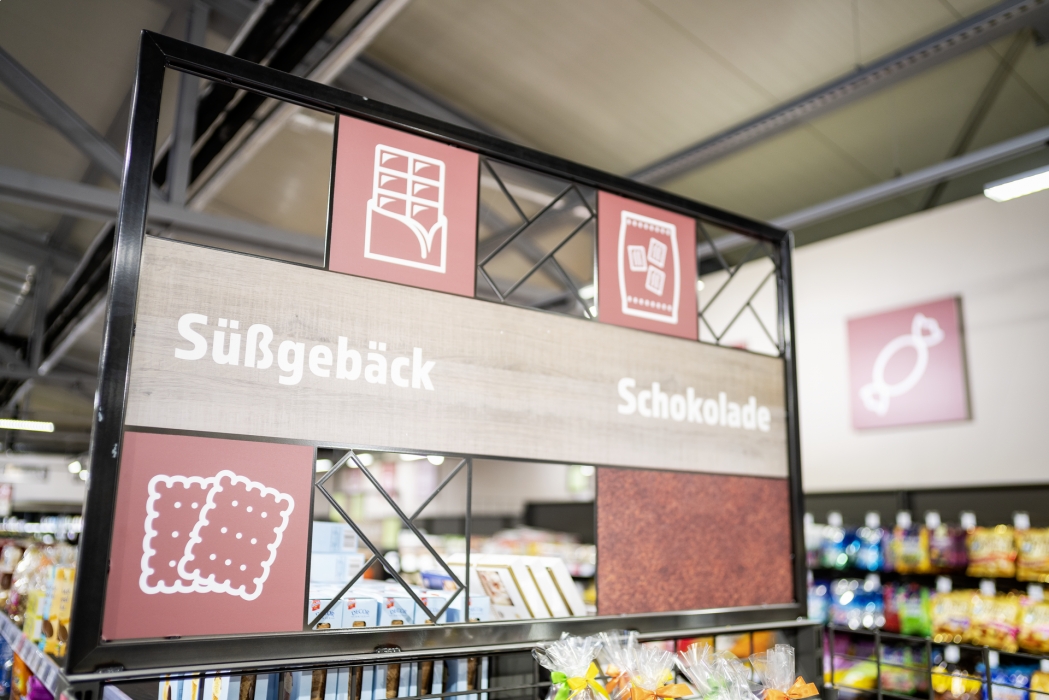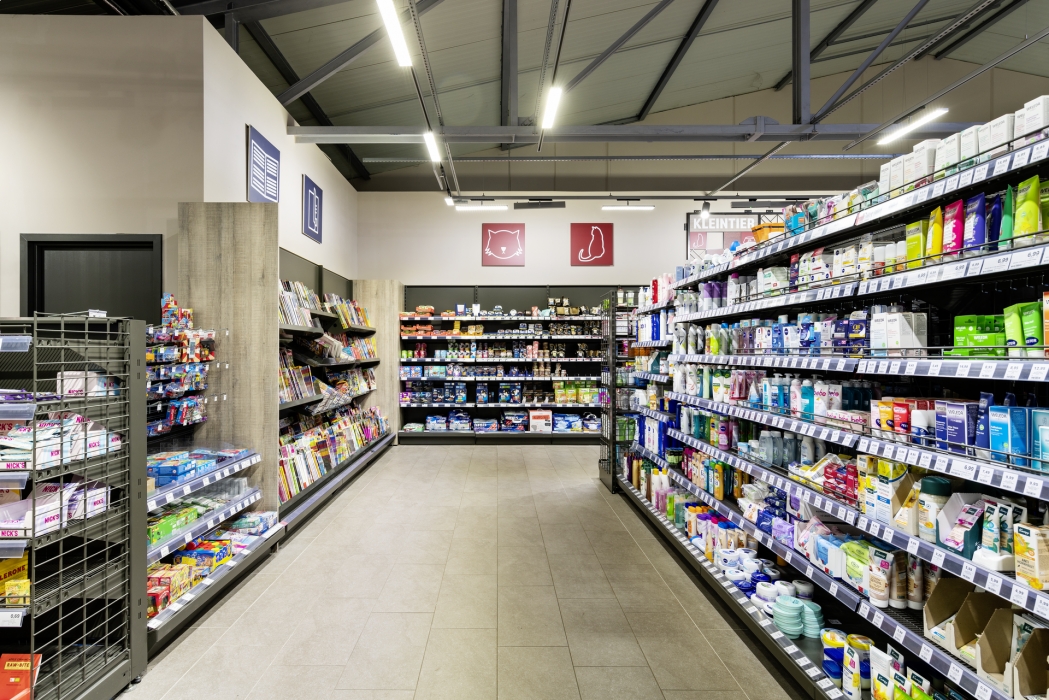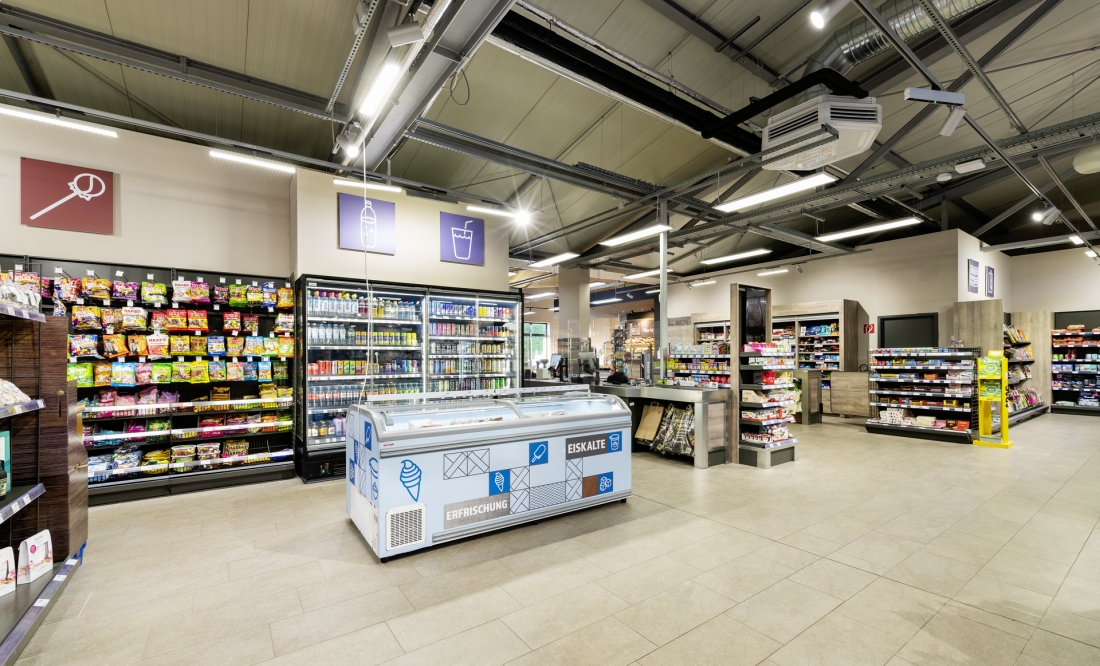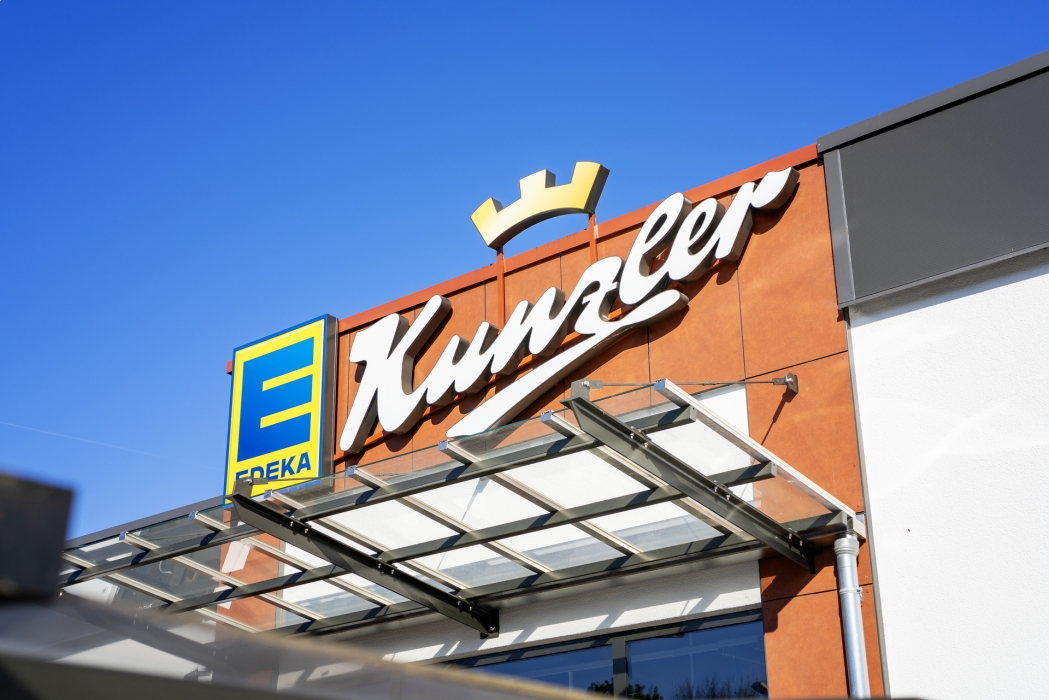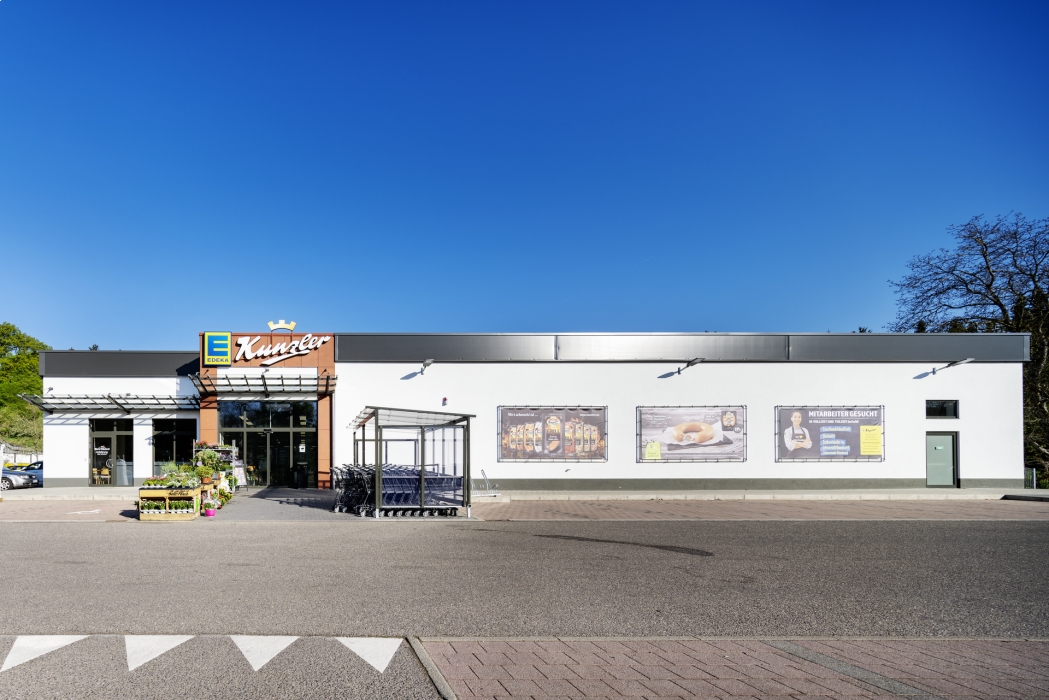 Edeka Kunzler Köllerbach

Close

Location
Köllerbach, Germany
Services
Concept, Design, Planning, Value Engineering, Manufacture, Shop Equipment
SQM
1600 m2
Photo credit
umdasch
Sophisticated store concept with a regional accent
The Saarland, Germany's smallest state on the French border, has long been transformed from a mining region with smoking chimneys to a modern industrial and service-based location. And yet the morbid charm of the disused coal mines and foundries is everywhere, in the form of industrial monuments or as the architecture of successful conversions to lofts, think tanks and event spaces. Even when shopping, the blue-collar mentality of former days can be detected at every turn. After Saarwellingen, the Store Makers from umdasch have redesigned another branch for Edeka Kunzler which incorporates the local colour of the Saarland – thereby creating a local supplier of provisions in the best sense of the word. The market in Köllerbach skilfully reflects the sites of the cultural heritage of the structures without jumping on the retro bandwagon or currying favour stylistically.
Project
Edeka Kunzler Köllerbach
Location
Köllerbach, Germany
Services
Concept, Design, Planning, Value Engineering, Manufacture, Shop Equipment
SQM
1600 m2
Photo credit
umdasch
By contrast, materials like steel, sandstone and brick suggest: we are one of you! A piece of an ideal world translated into a food retail concept which is as functional as it is contemporary. Modular advertising spaces form a sort of in-house billboard with grid structures running diagonally and at right angles. They borrow from the typical loft windows and brick buildings of the region. Above all, the frames make use of the often neglected area between the shelving and the ceiling, the so-called third level, in order to provide customers with orientation and to accompany them with words and pictures while they are shopping: infotainment as part of the customer journey. The shopfitting plays subtly with the remains which continue to characterise the landscape to this day. To achieve this, the shelving is positioned in such a manner that it permits complex visual links between the departments; either through the different heights of the furnishings or the use of expanded metal bodies. The guidance follows a "tangential visual axis". umdasch designer Martina Prisching explains the principle: the paths lead along from the sections for fruit and vegetables without cutting through them. Customers can step out of the main direction of flow and spend time as they please in the different sections.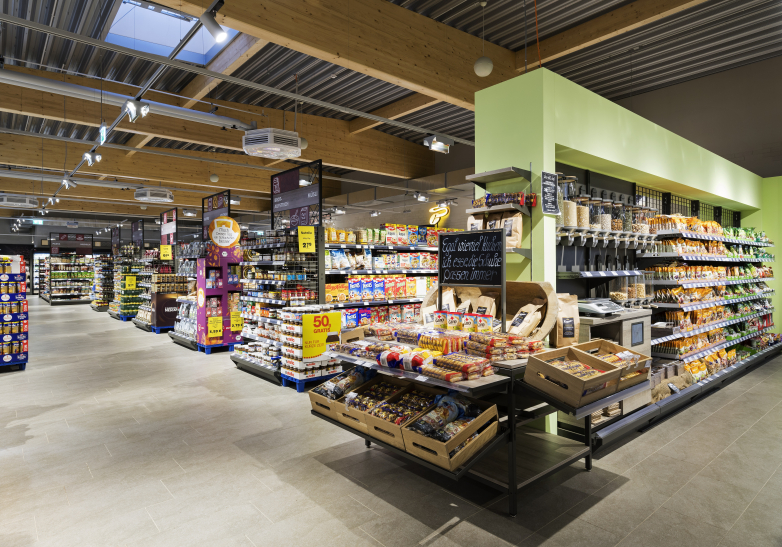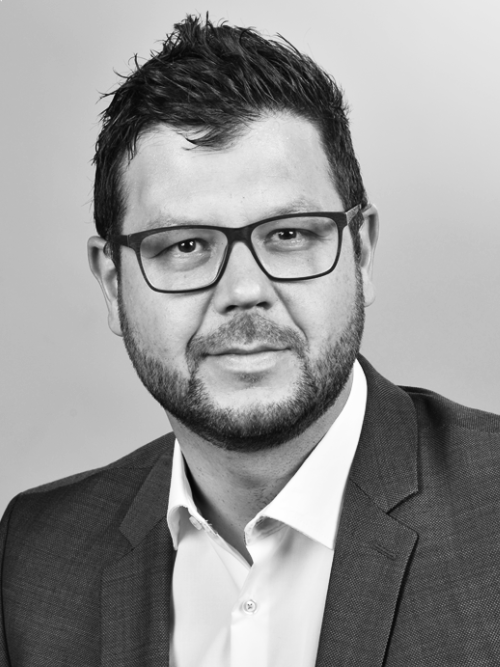 "Harmonious and consistent, and yet flexible and adaptable – the concept for Edeka Kunzler can be applied to different branches and stands out attractively in the face of the competition."
Rainer Schmid
Key Account Manager
umdasch The Store Makers, Aichach