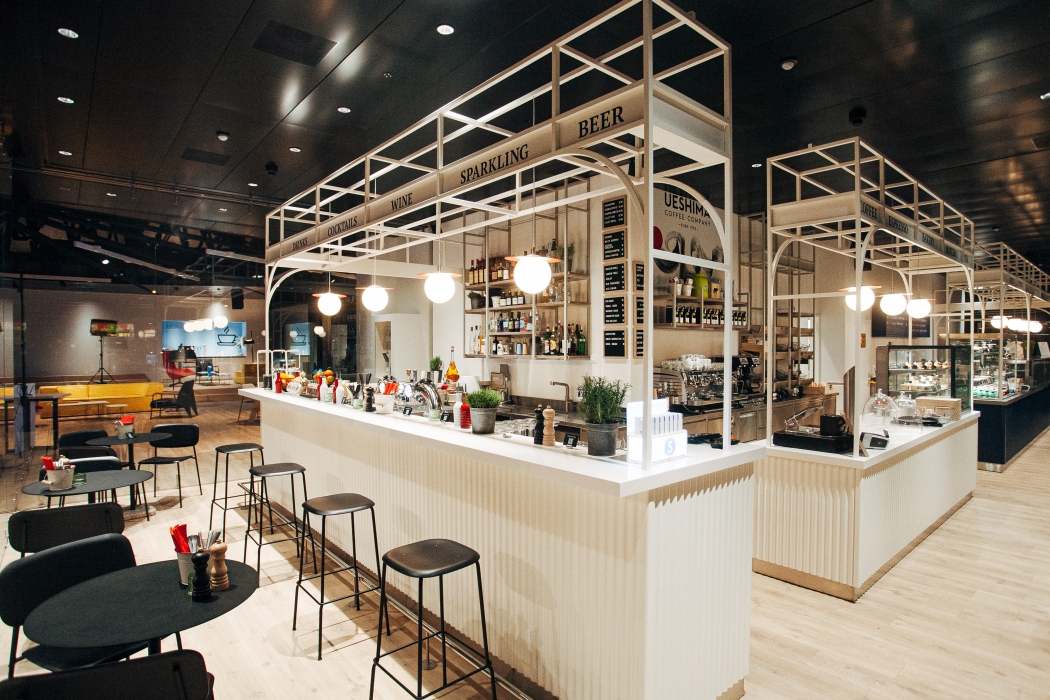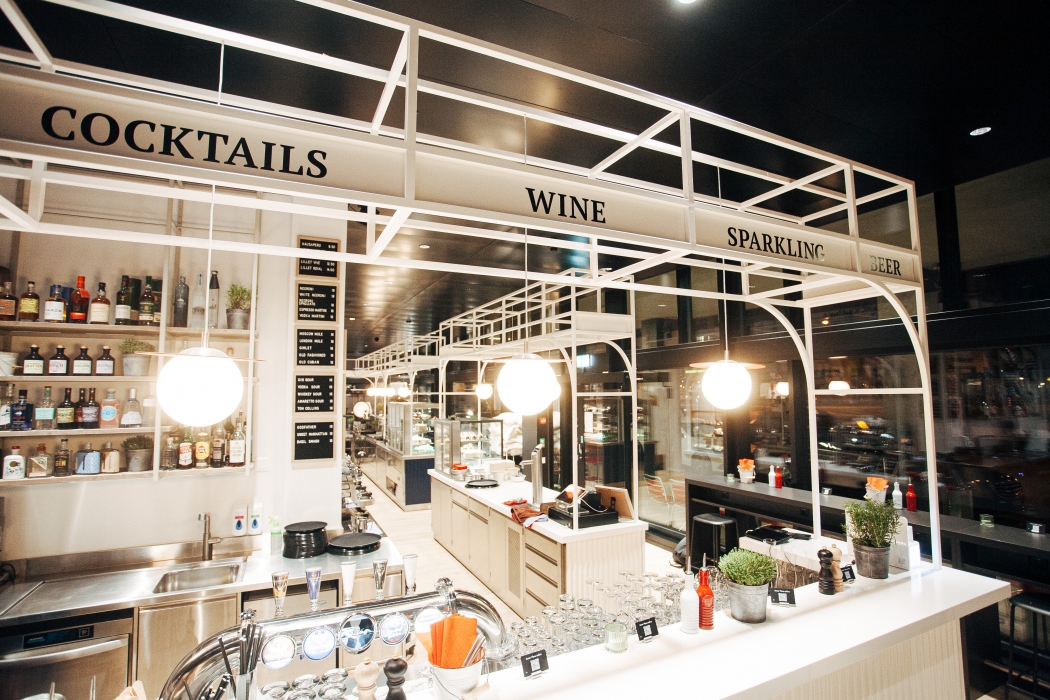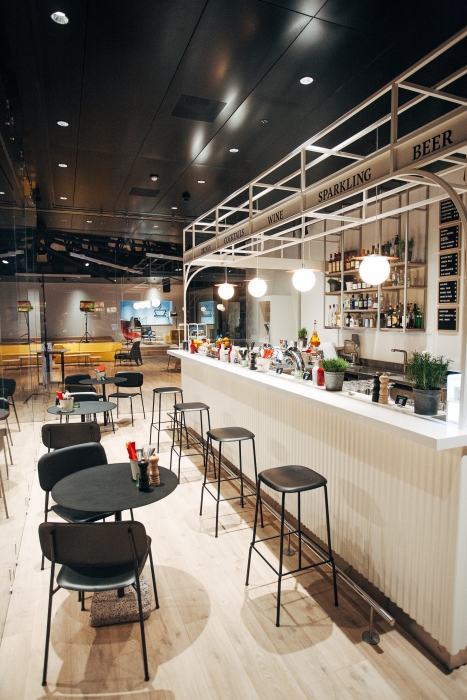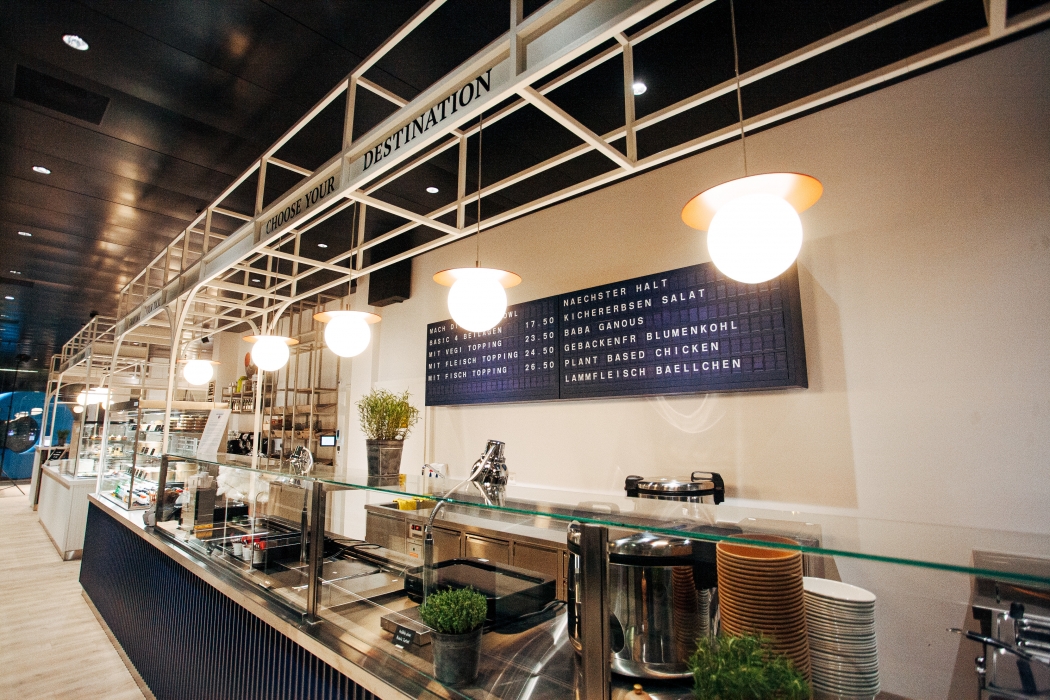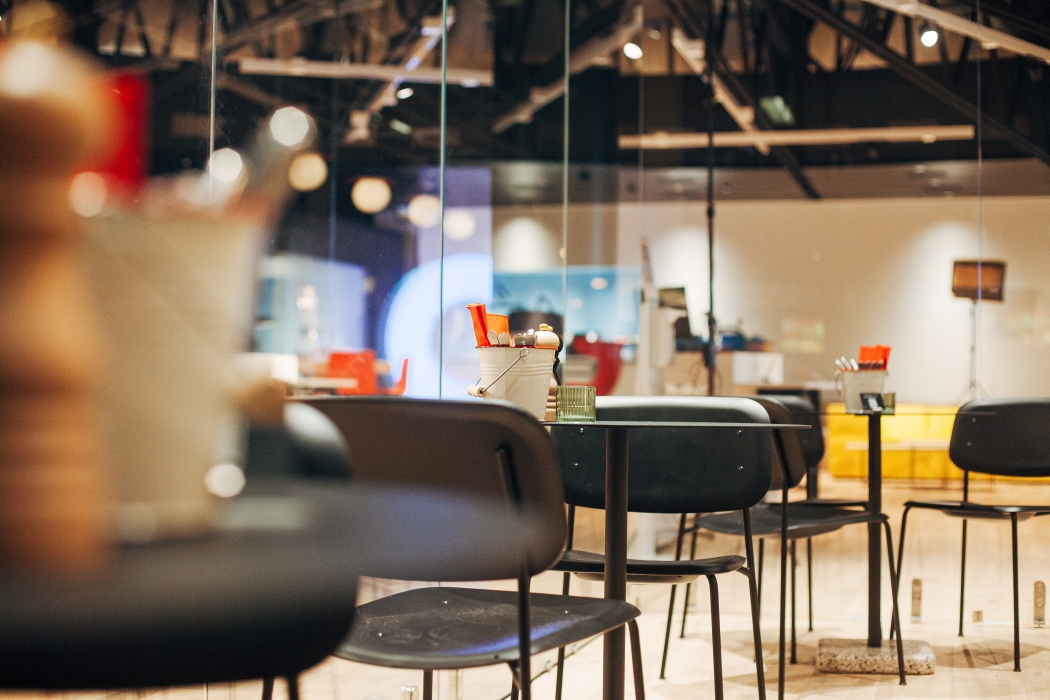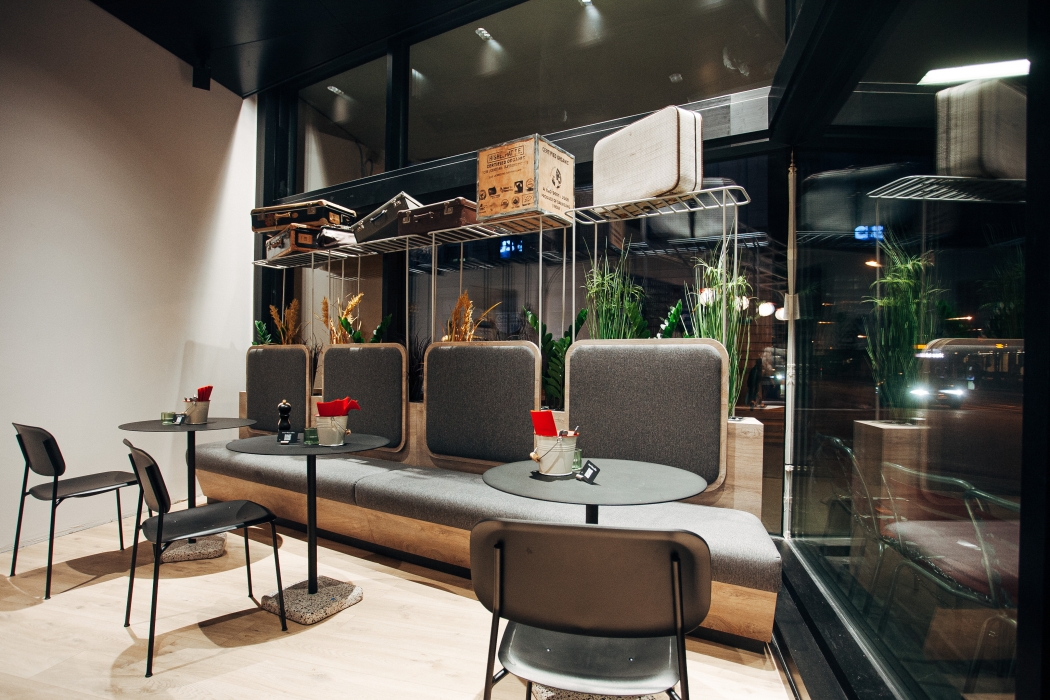 Die Station

Close

Location
Basel, Switzerland
Services
Concept, Design, Value Engineering, Manufacture, Installation
SQM
206 m2
Photo credit
Die Station / Das Depot
Travelling Store Design
The Station, Basel (CH). A menu board in the style of an old-fashioned split-flap display, counters that resemble ticket desks and high metal shelves in the seating area, familiar from the luggage racks on trains – the name says it all in the design concept of the innovative bistro "Die Station" in Basel, which opened last January. "The design is based on the visual and formal language of a train station," explains Julia Mitteregger, interior designer at umdasch and responsible for the design concept. In addition to the design, the Swiss Store Makers were also responsible for the construction of the furniture. In terms of colour, blue and red, which are characteristic for railway stations, were used. Black bar stools and metal tables are inspired by the iron constructions of the railway stations of the past. All these elements are intended to give guests the feeling of being in the dining car of an old train and to send them on a culinary voyage during their lunch break.
Project
Die Station
Location
Basel, Switzerland
Services
Concept, Design, Value Engineering, Manufacture, Installation
SQM
206 m2
Photo credit
Die Station / Das Depot
People love storytelling. We buy stories, and the good feeling associated with those stories. Good design tells a story too. Bank Cler in Basel has recognised that fact and expanded its customer zone to become a culinary meeting place: with the bistro, known as "Die Station", which is transformed into a bar in the evening, as well as an adjacent delicatessen called "Das Depot". The subject of trains – or rather stations – provides the main theme. It was cast into brilliant images and form language by our Swiss colleagues and transformed into a journey based on gastronomic experience. The transitions between finances and culinary delights are fluid. As they are between our service phases concept, creation, production and installation.