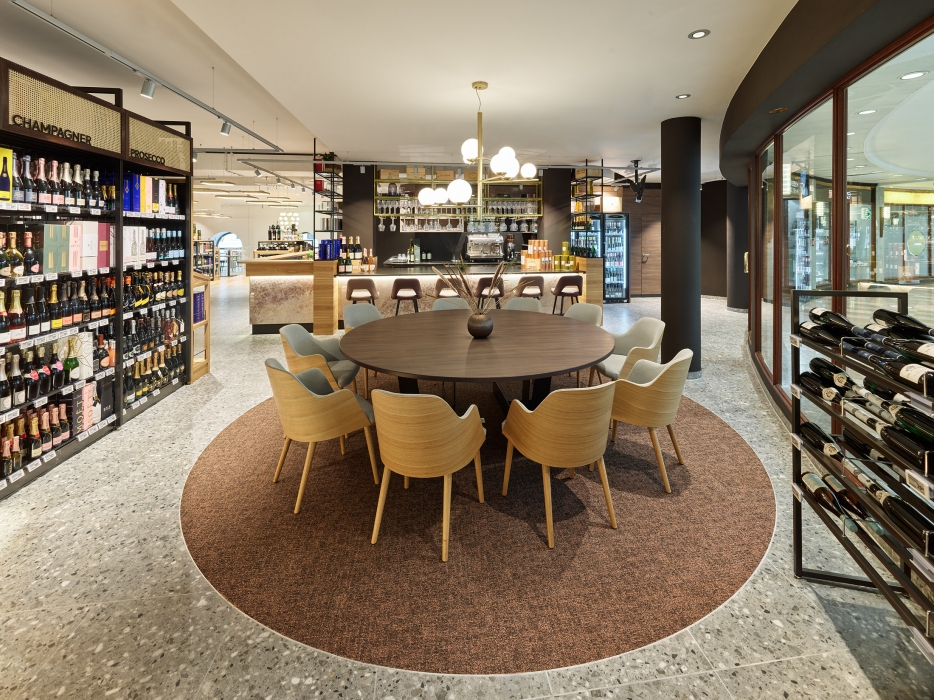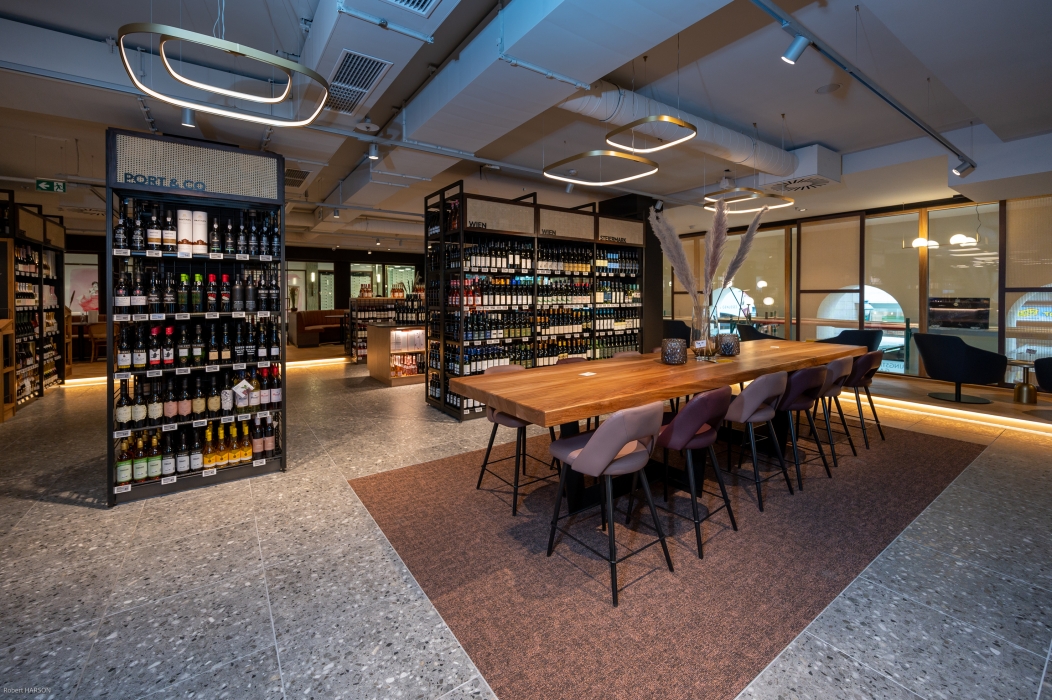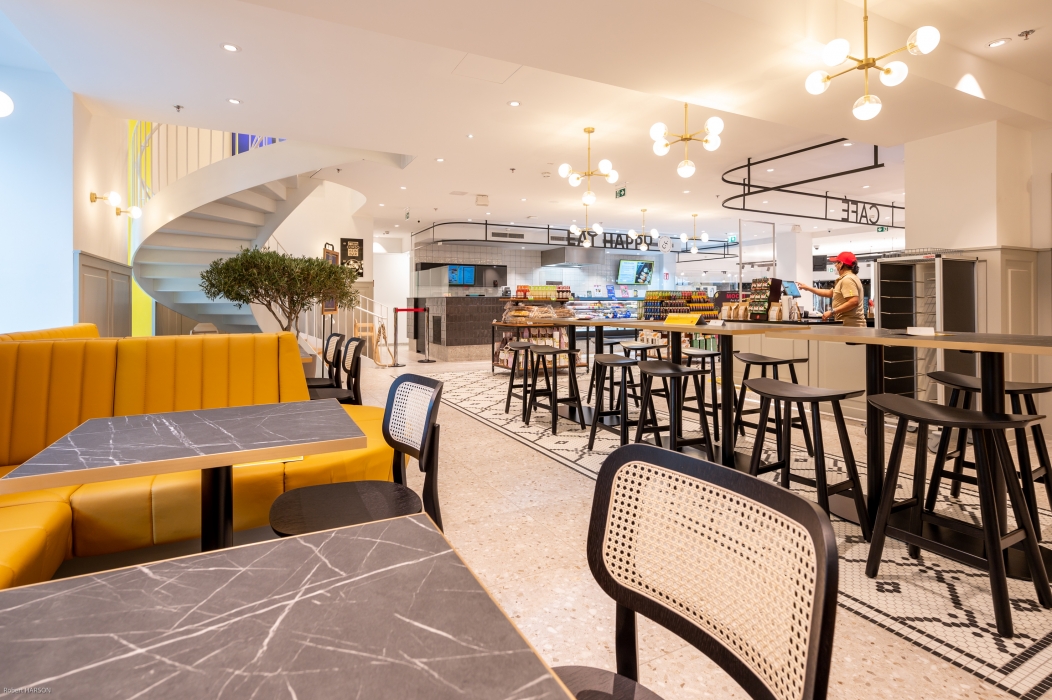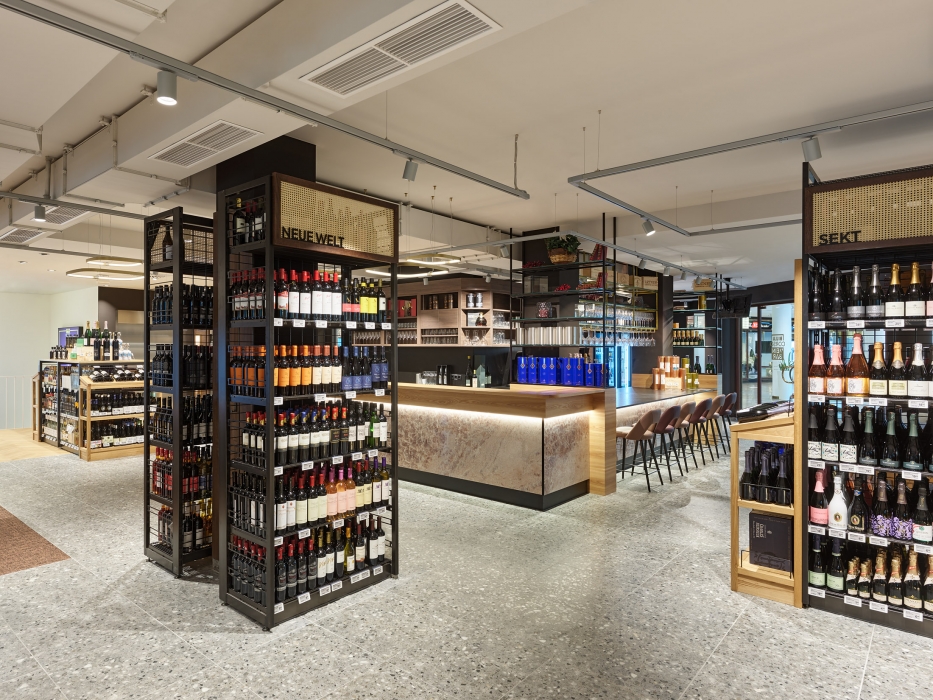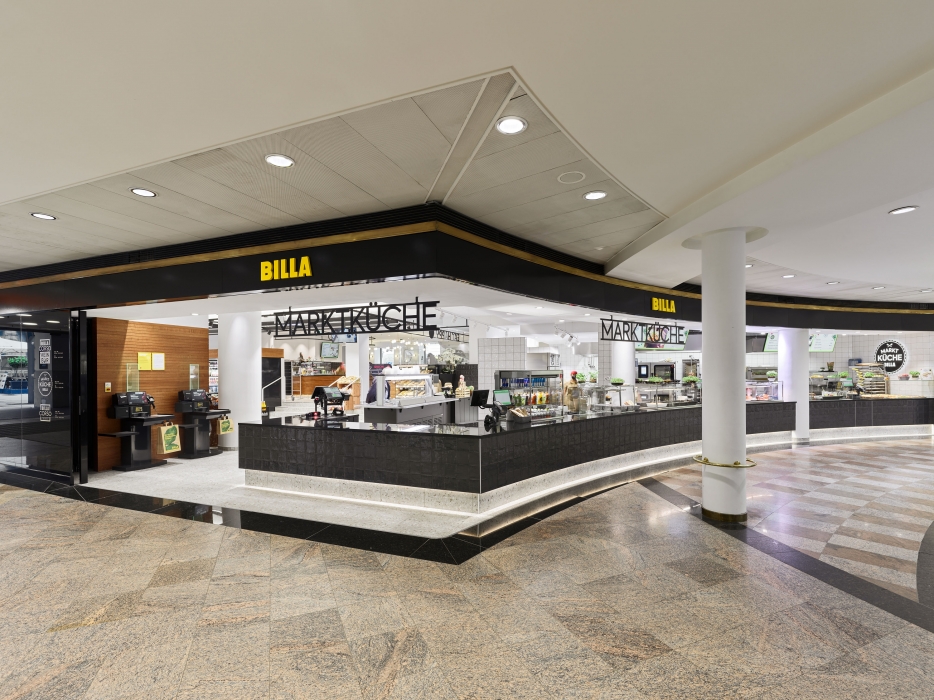 BILLA Weinbar & Marktküche

Close

BILLA Weinbar & Marktküche
Location
Vienna, Austria
Services
Value Engineering, Manufacture, Installation, Shop Equipment
Architect
Architekturbüro Derenko
SQM
300 m2
Photo credit
BILLA / Klomfar, Harson
At the new exclusive location in the Ringstrassen Galleries in Vienna,
umdasch was responsible for the production, supply and installation of all shelves, display cases, gondolas and presentation furniture for the approximately 300 m² Wine Bar, which radiates the flair of a traditional
Viennese coffeehouse. Some 900 different wines, sparkling wines and spirits can be selected from the BILLA Wine Bar in the Ringstrassen Galleries in Vienna. The shop was opened in mid-May together with the Billa Food Court, which can be found on the ground floor. Here, too, the inventory bears the signature of the Store Makers, for example with the Bake Off and some of the Varitables, which umdasch produced, supplied and installed.
Project
BILLA Weinbar & Marktküche
Location
Vienna, Austria
Services
Value Engineering, Manufacture, Installation, Shop Equipment
Architect
Architekturbüro Derenko
SQM
300 m2
Photo credit
BILLA / Klomfar, Harson