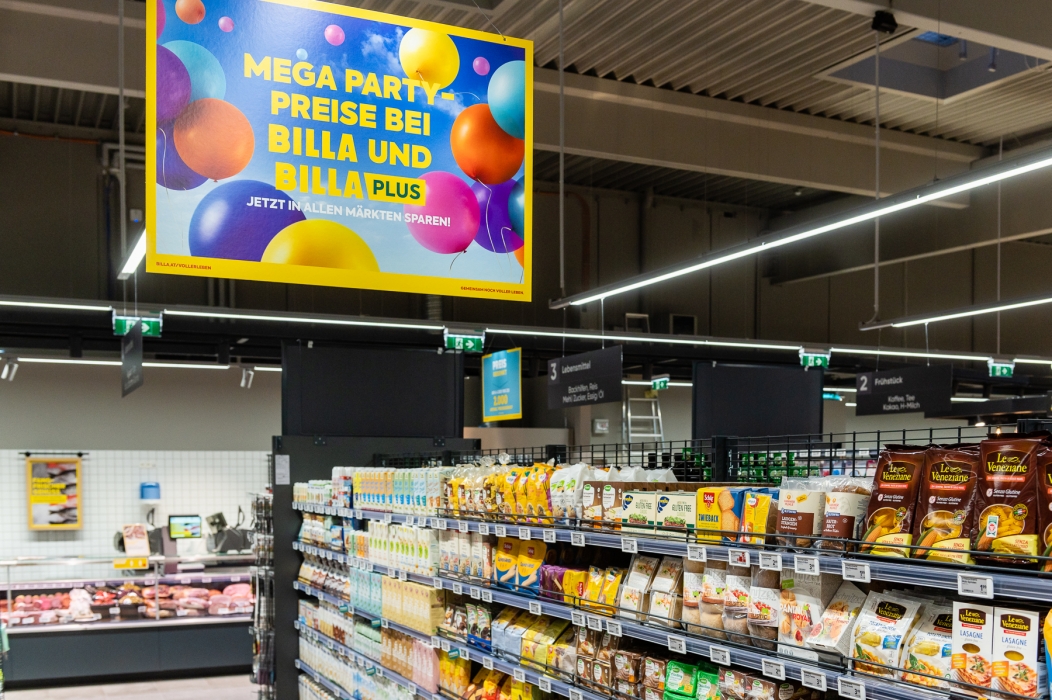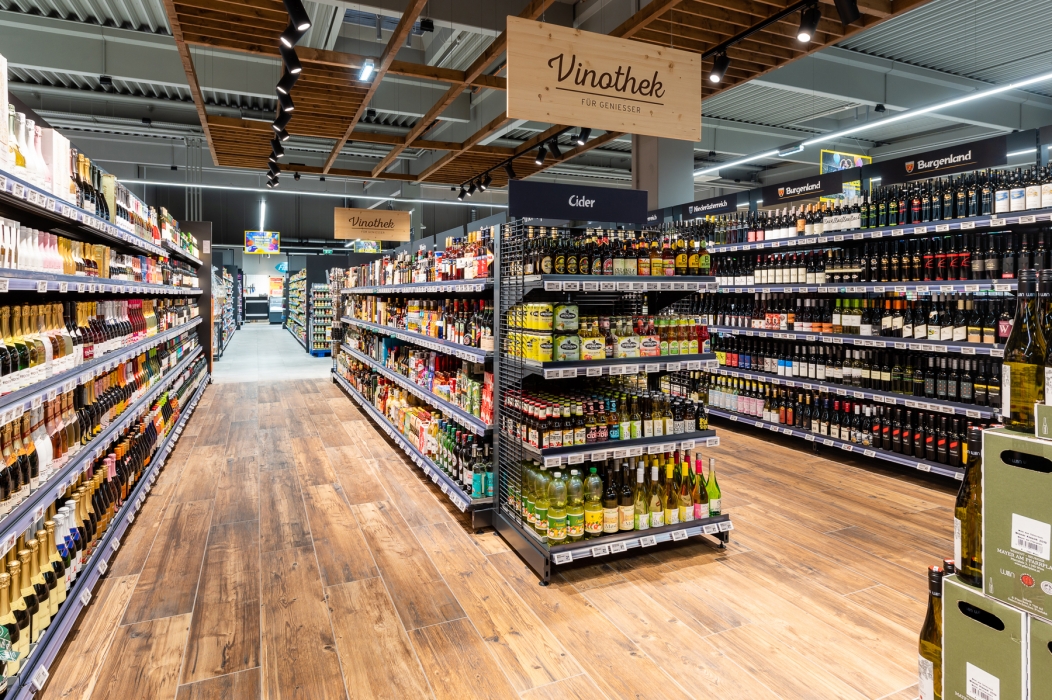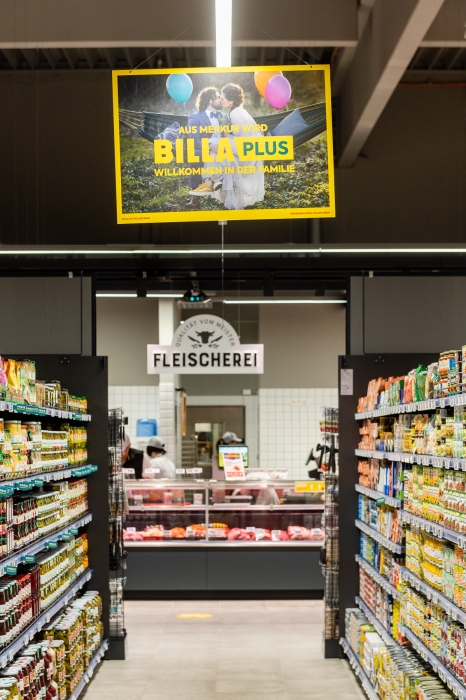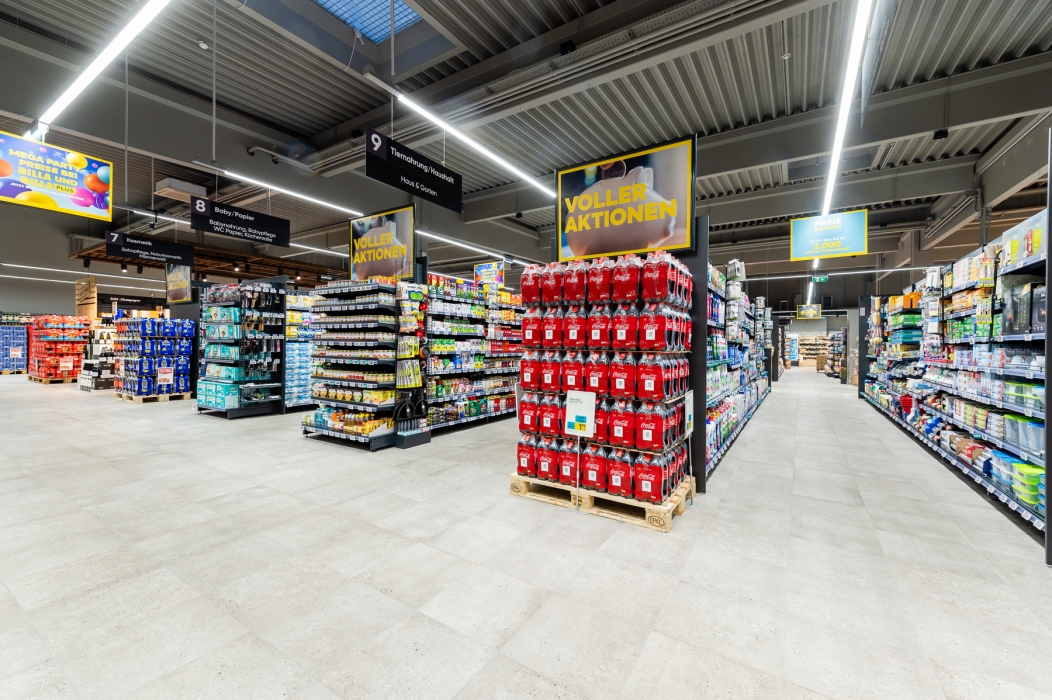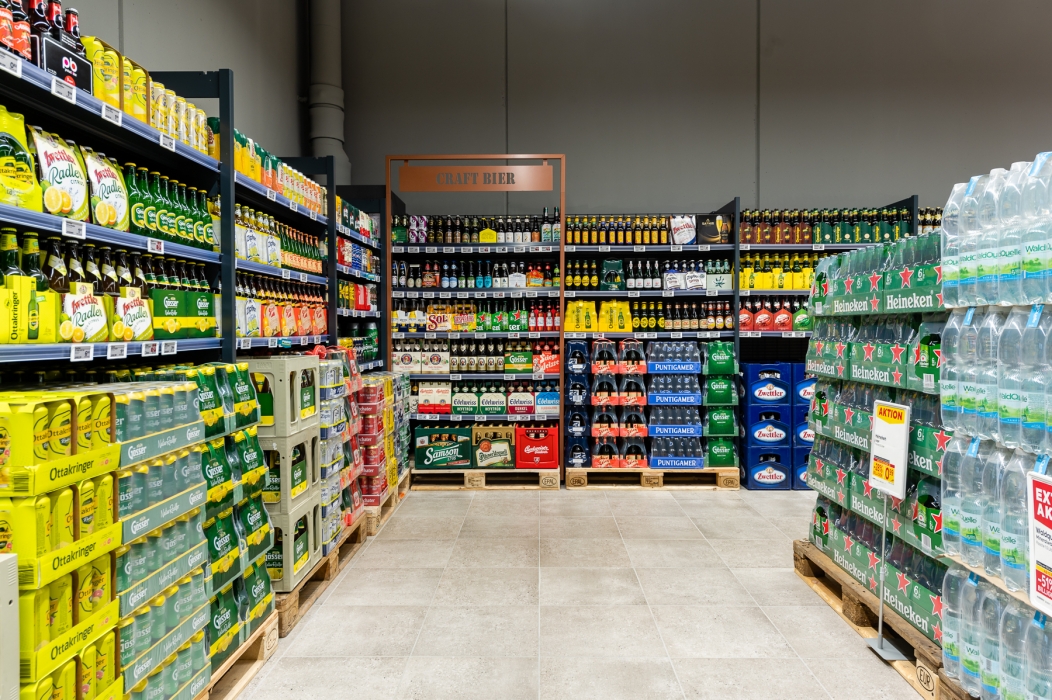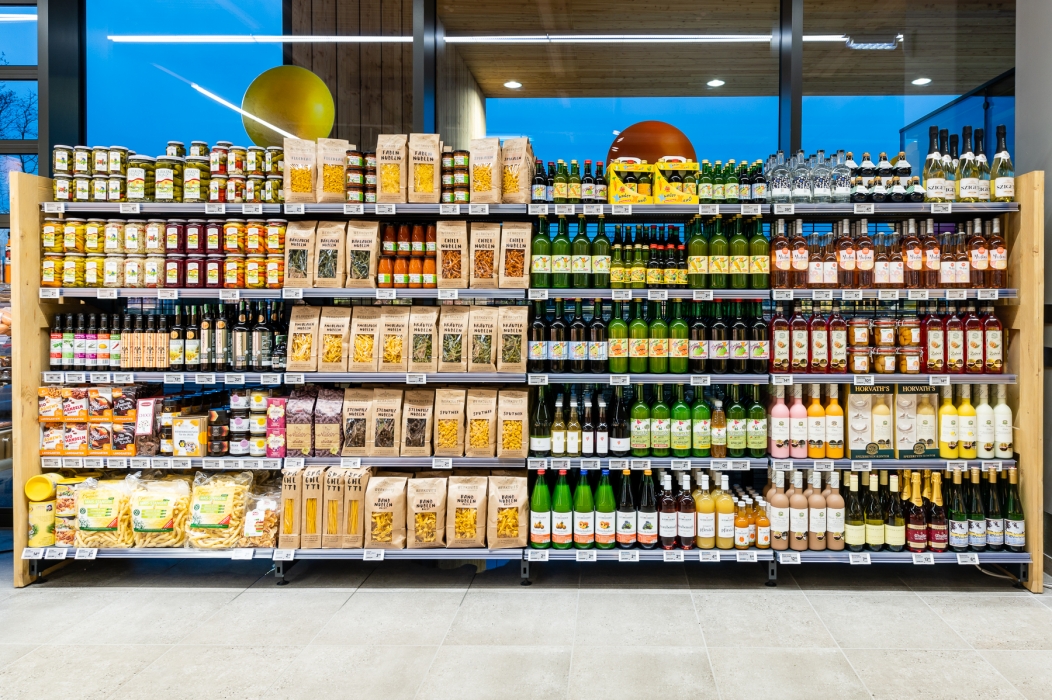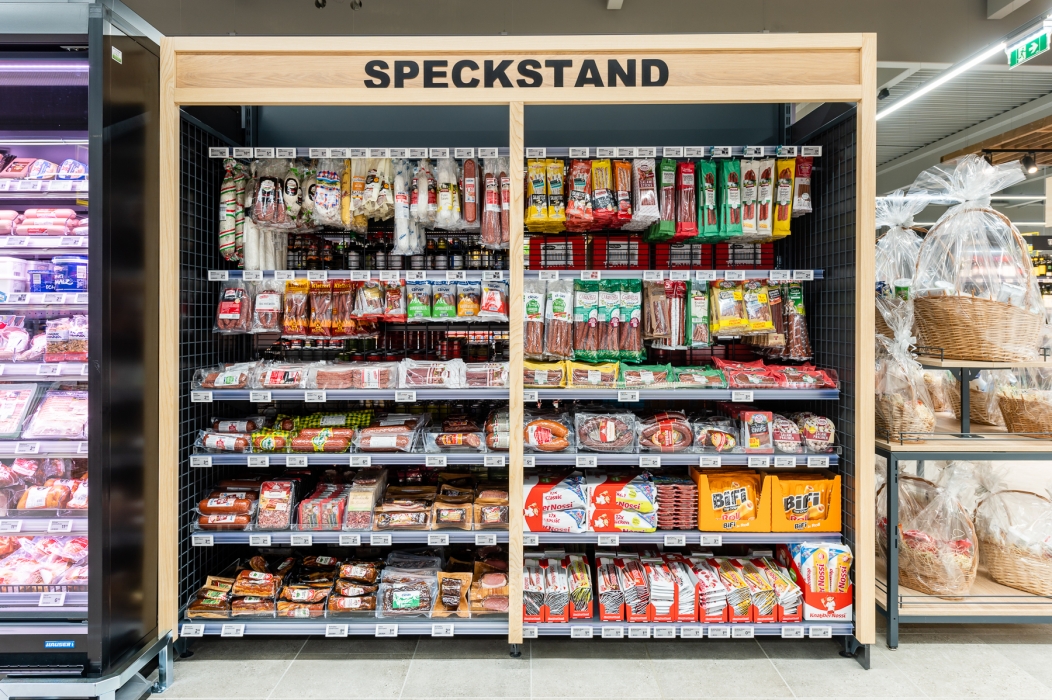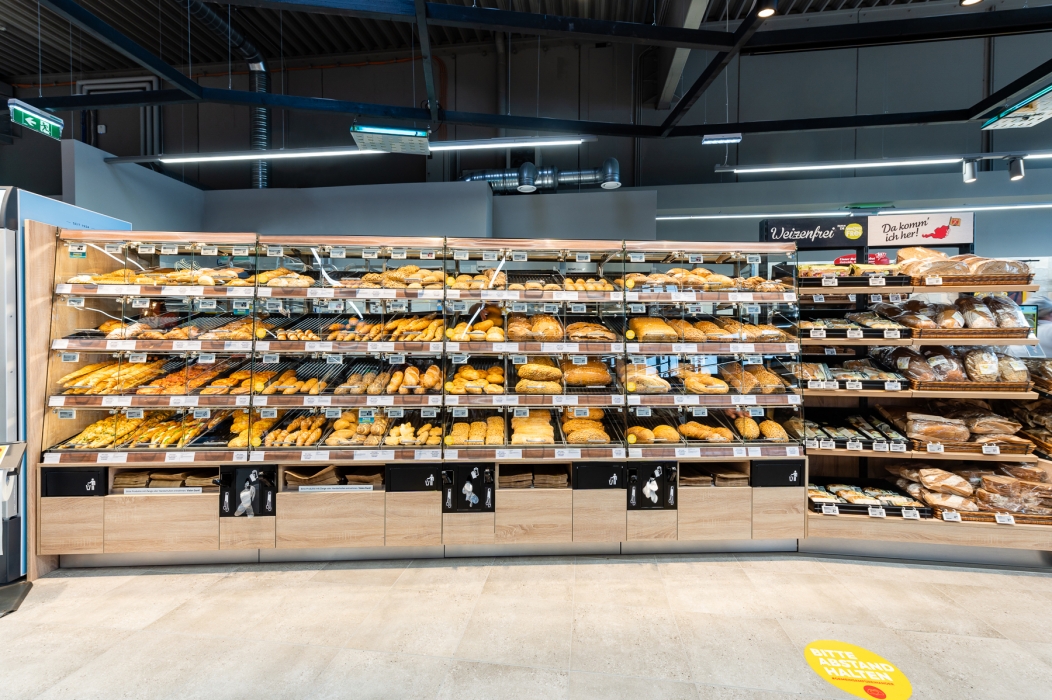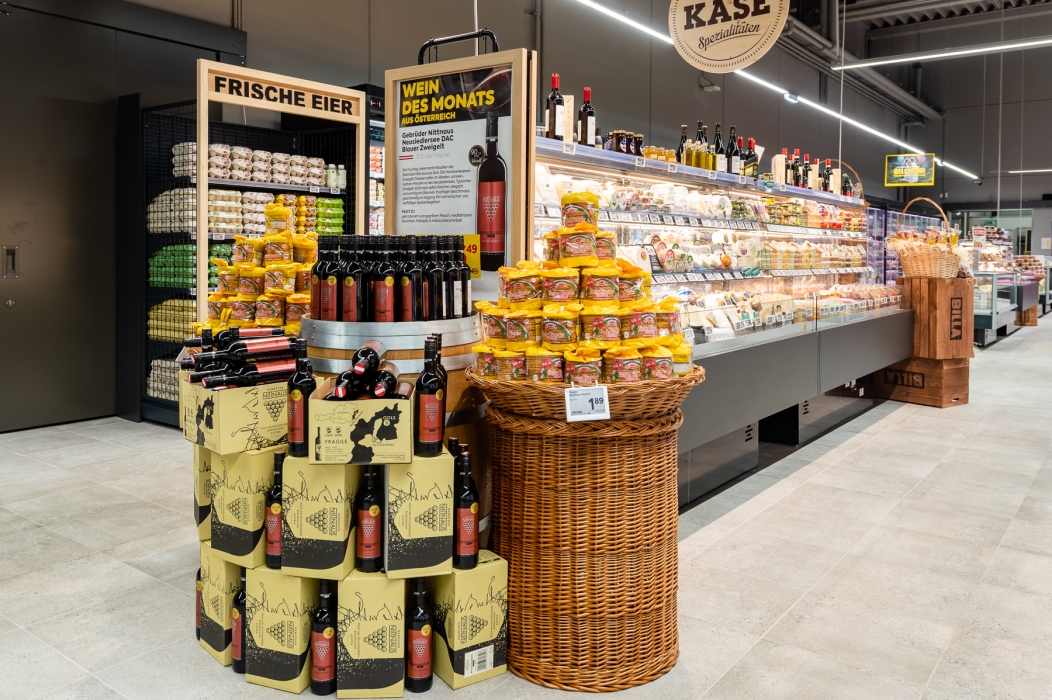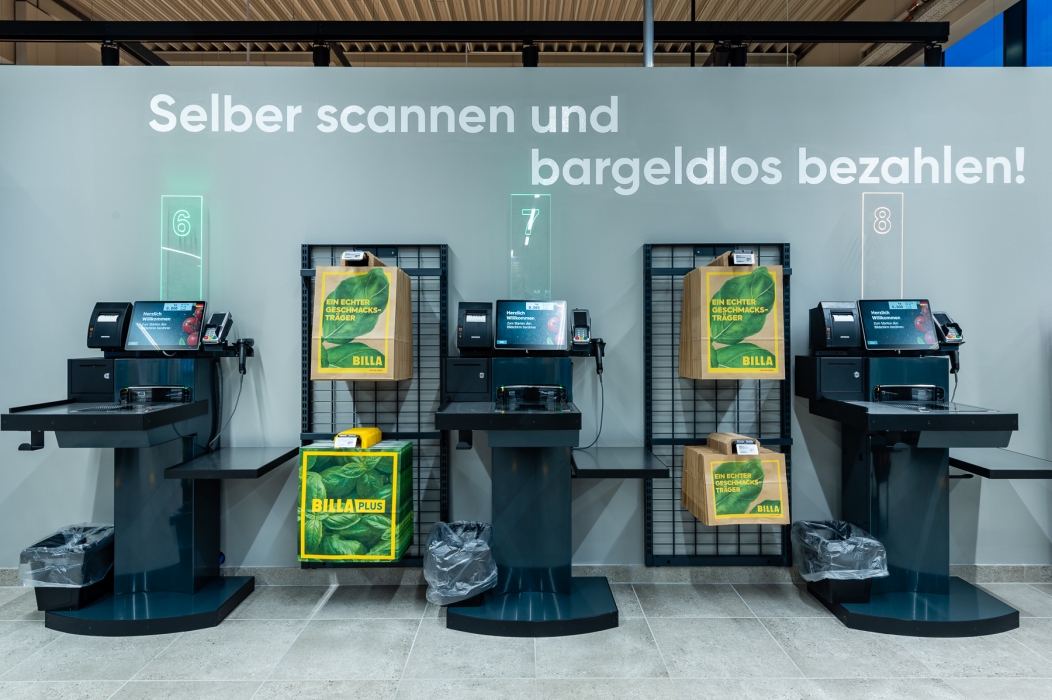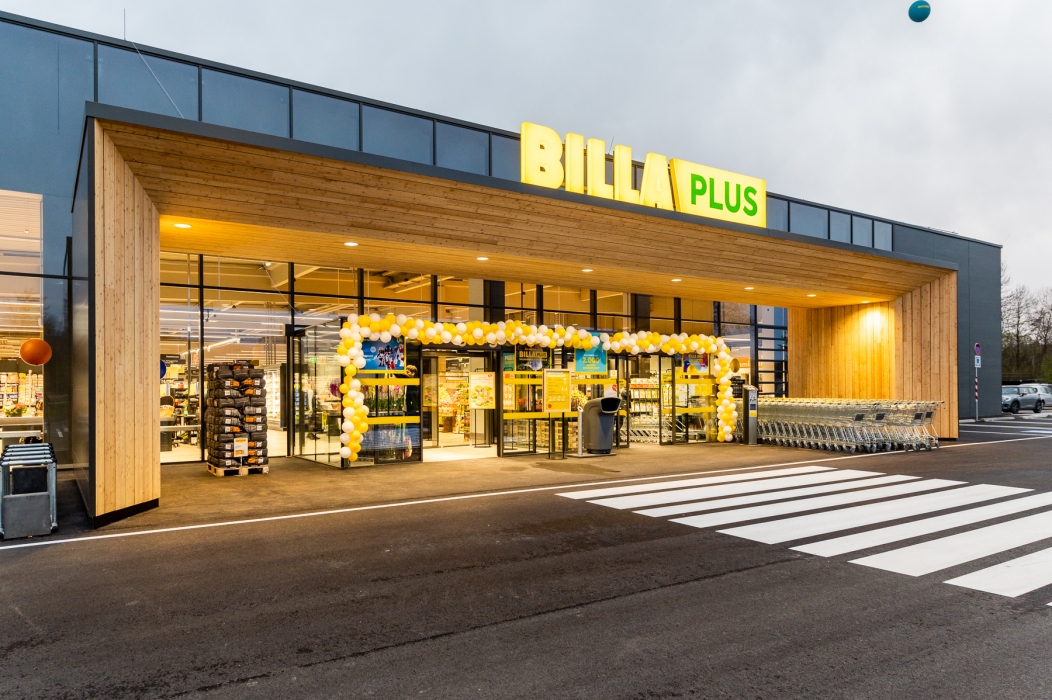 BILLA PLUS Weppersdorf

Close

Location
Weppersdorf, Austria
Services
Manufacture, Installation, Shop Equipment
SQM
1600 m2
Photo credit
REWE Group / Christian Dusek
Best Man
The fusion of the REWE brands BILLA and Merkur was celebrated in the Austrian retail scene as the "Wedding of the Year". As "best man", so to speak, for the two supermarket chains, which will operate in future under the names BILLA and BILLA PLUS, umdasch The Store Makers sealed the deal – by implementing the first two branches in the new format in Strasshof (Lower Austria) and Weppersdorf (Burgenland).
Project
BILLA PLUS Weppersdorf
Location
Weppersdorf, Austria
Services
Manufacture, Installation, Shop Equipment
SQM
1600 m2
Photo credit
REWE Group / Christian Dusek
In addition, the Store Makers were also involved in other BILLA projects during 2021. At the new exclusive location in the Ringstrassen Galleries in Vienna, umdasch was responsible for the production, supply and installation of all shelves, display cases, gondolas and presentation furniture for the approximately 300 m² Wine Bar, which radiates the flair of a traditional Viennese coffeehouse. The shop was opened in mid-May together with the Billa Food Court, which can be found on the ground floor.