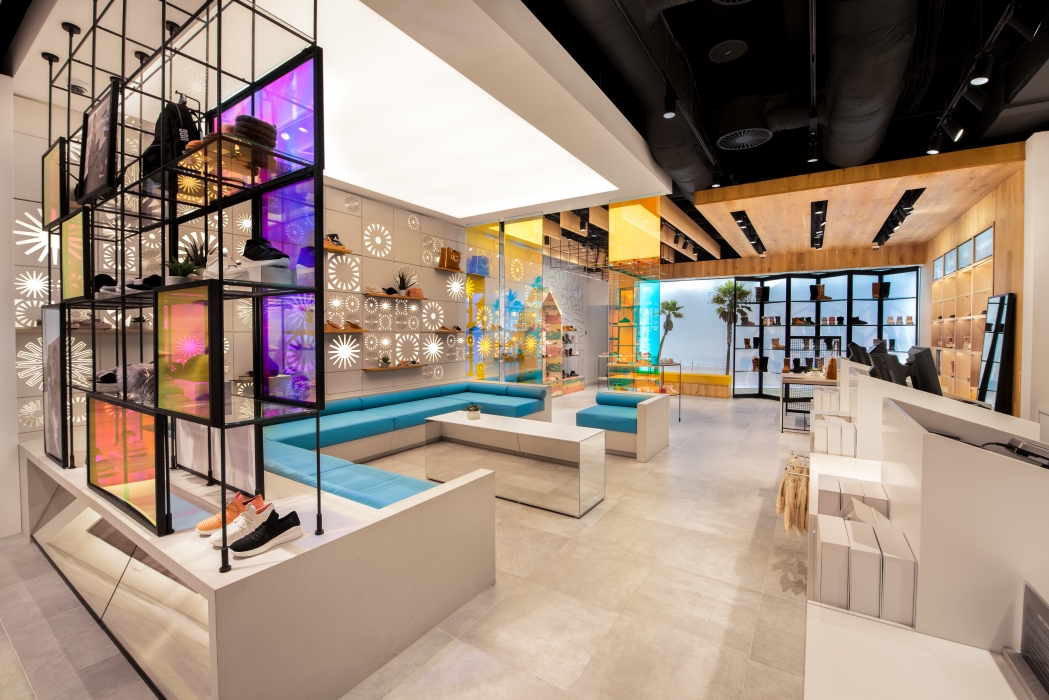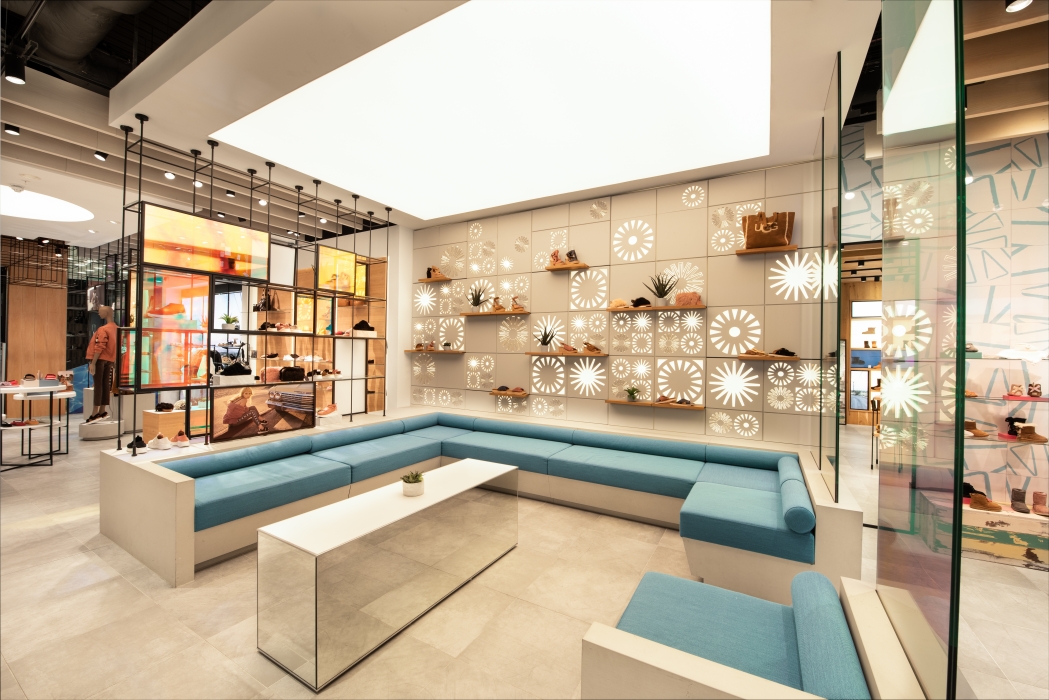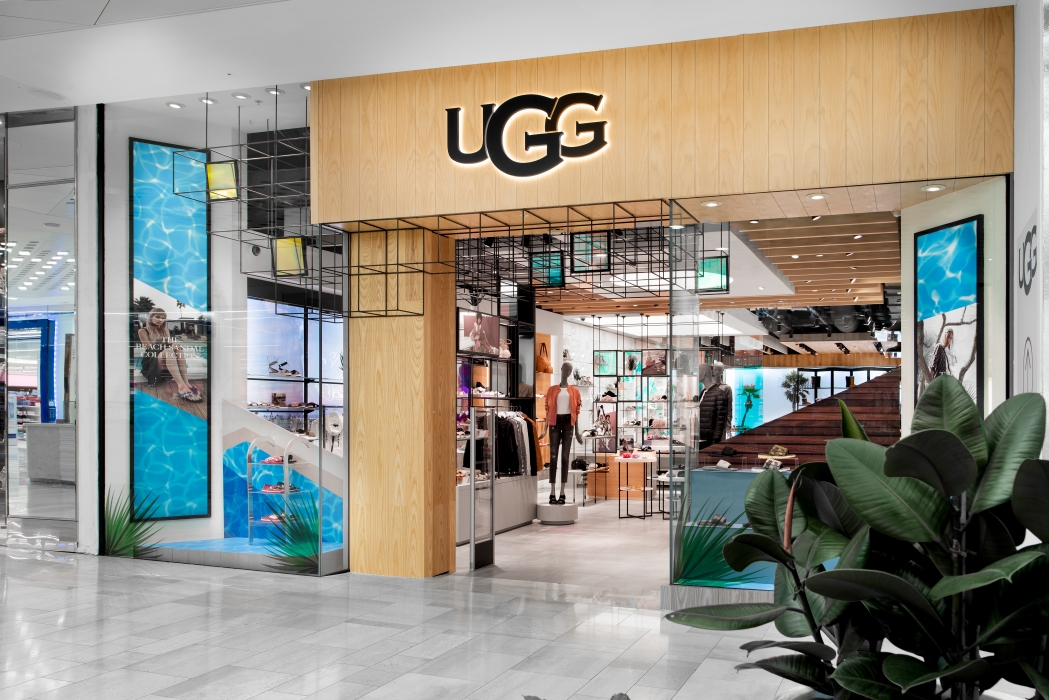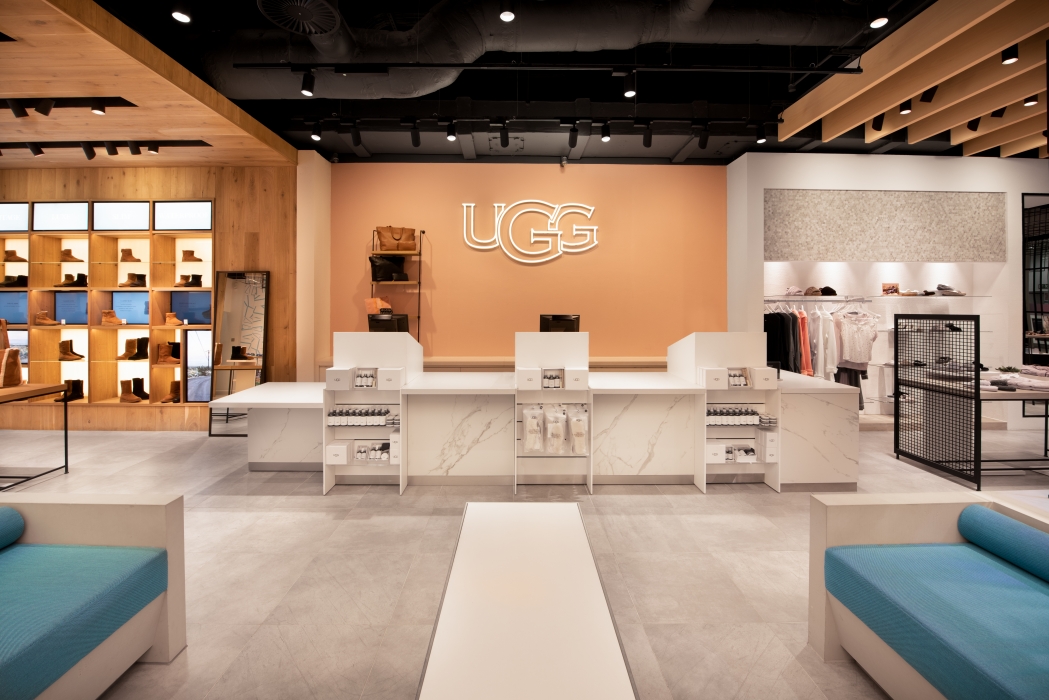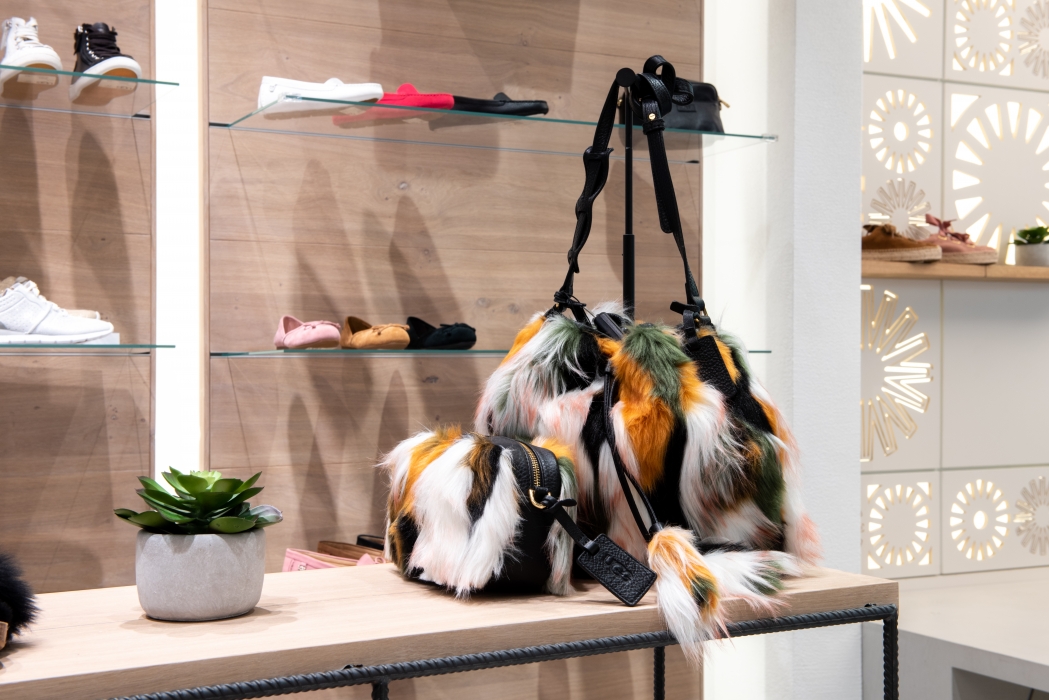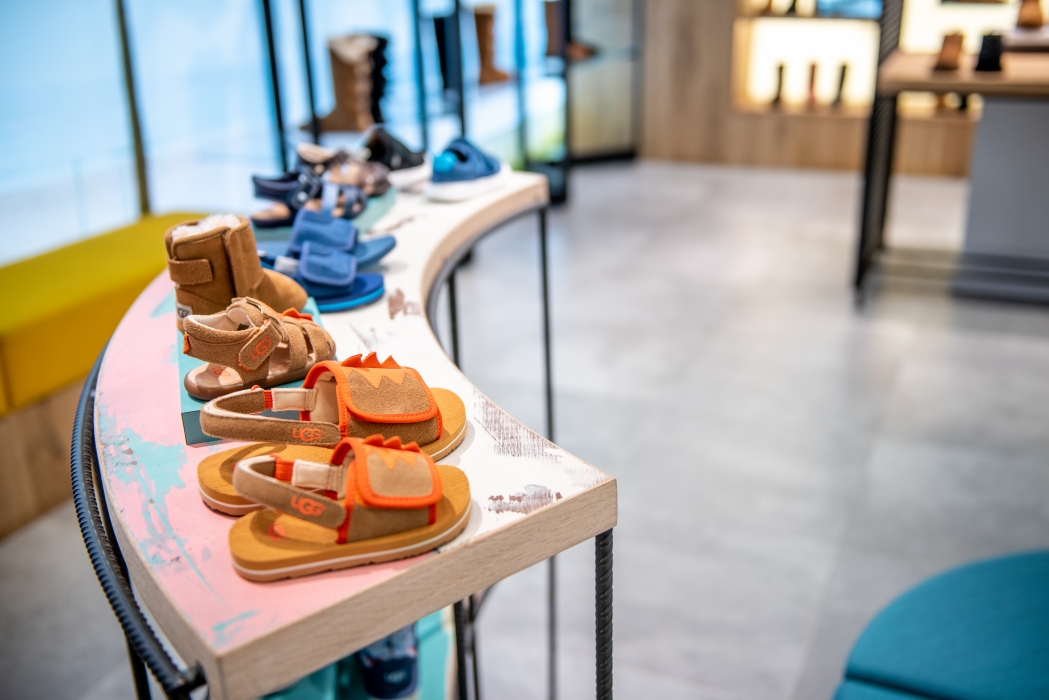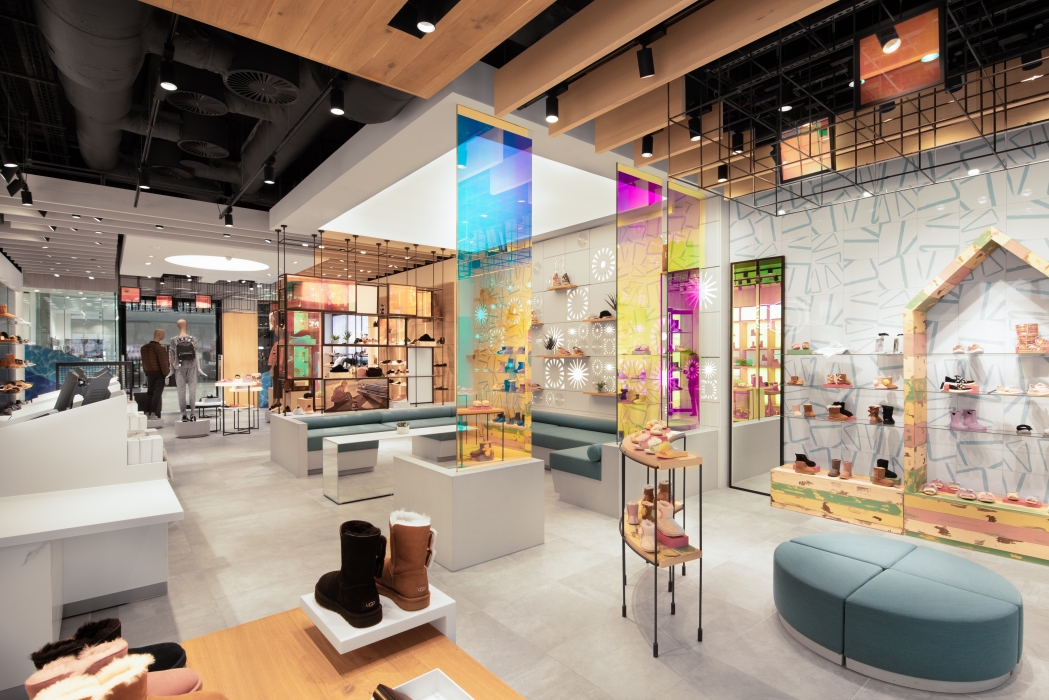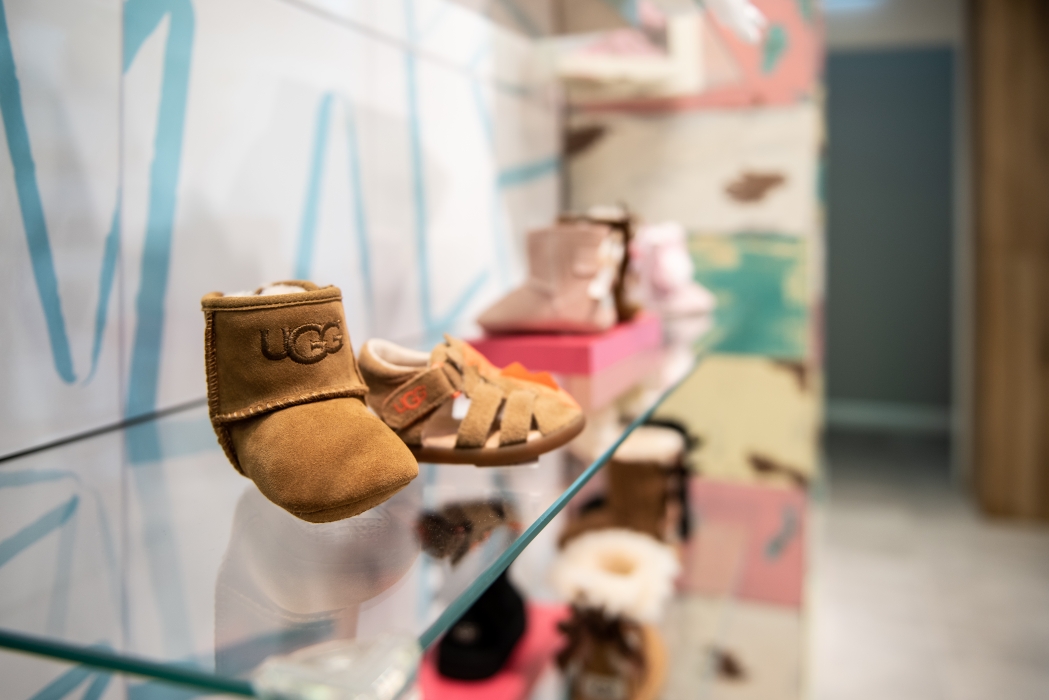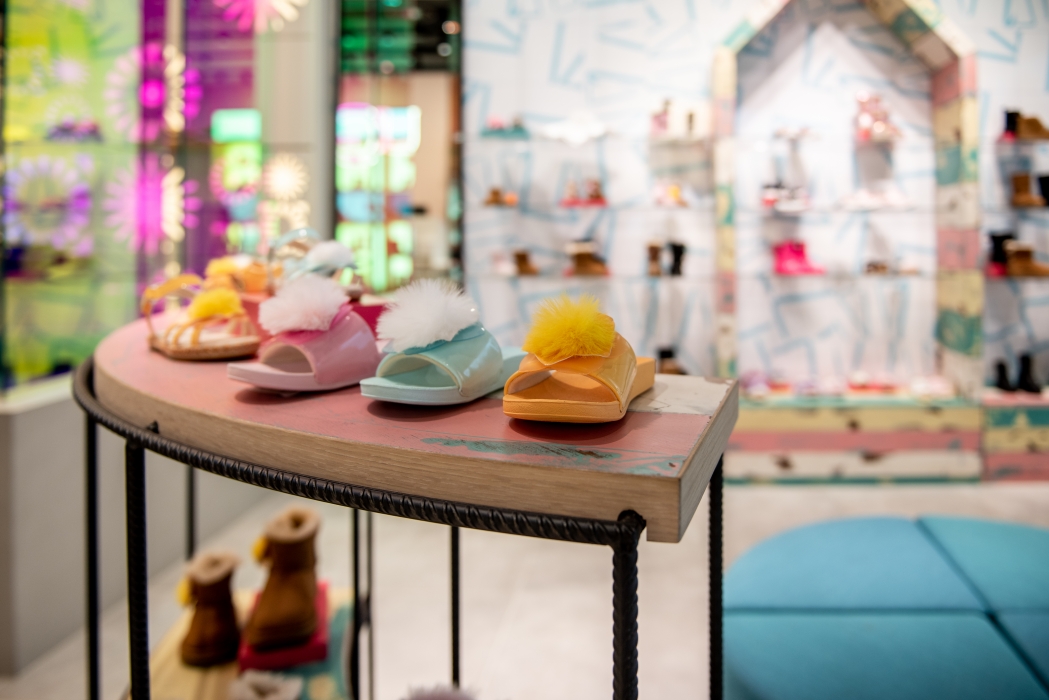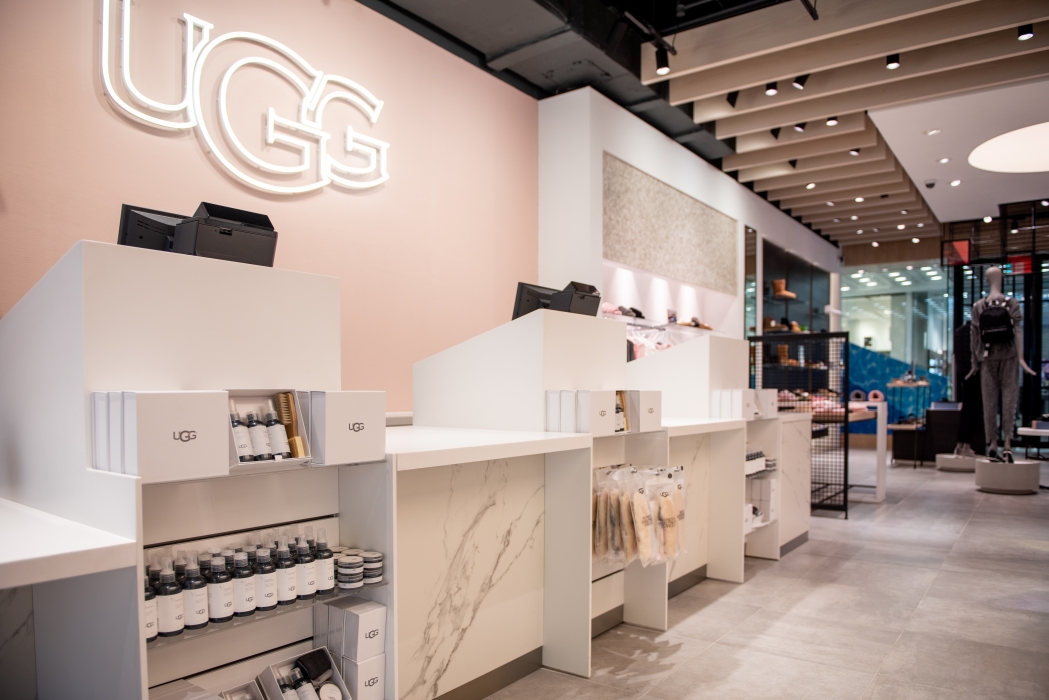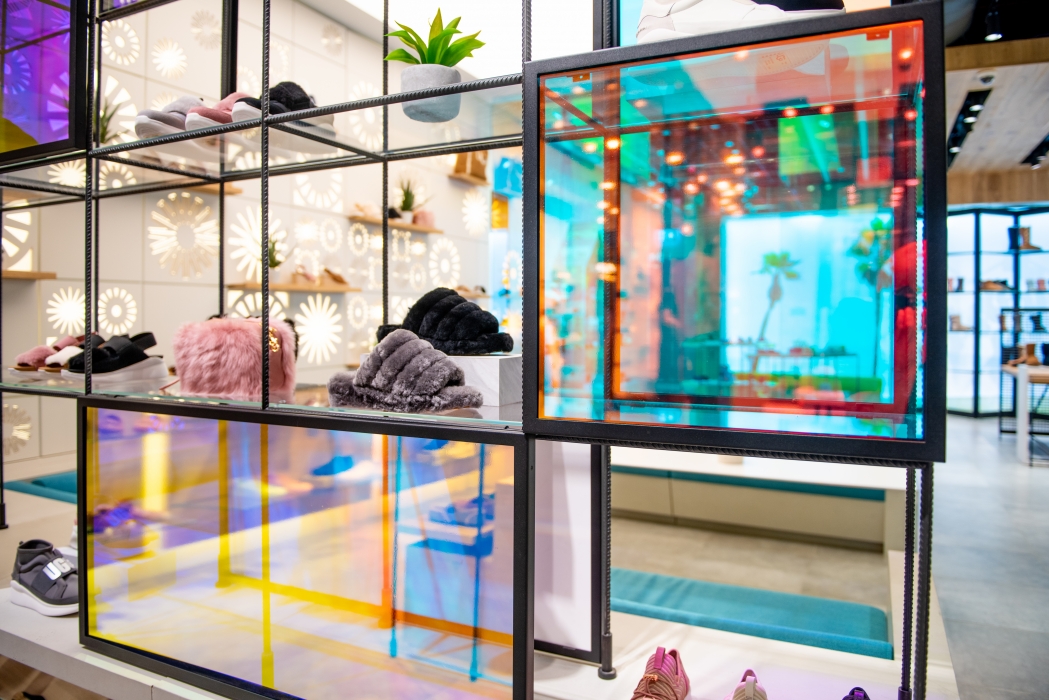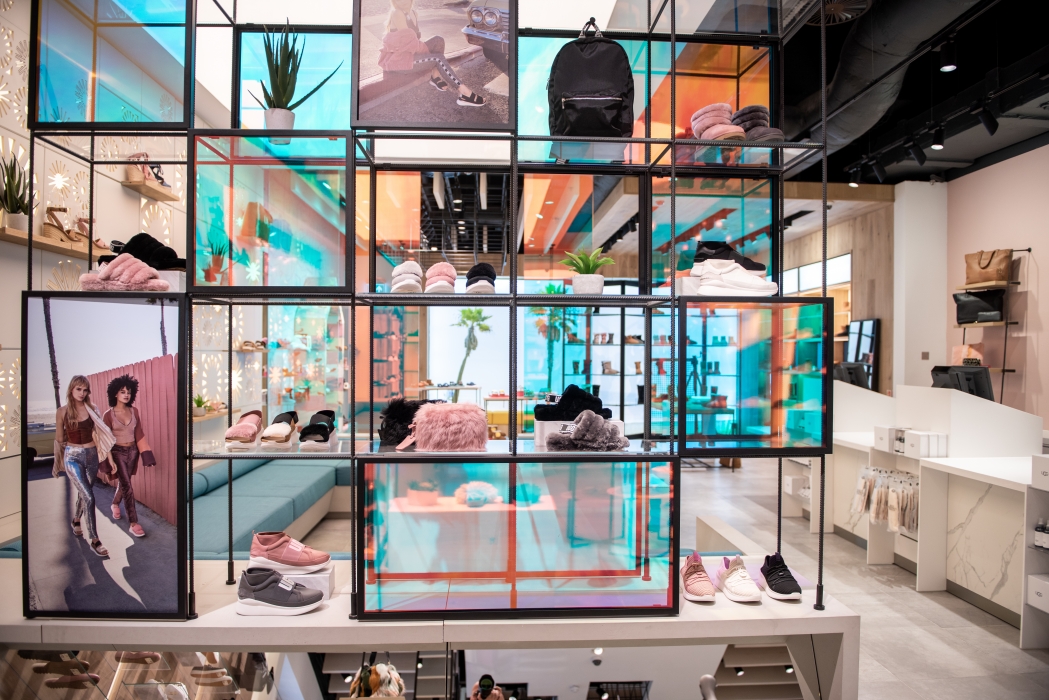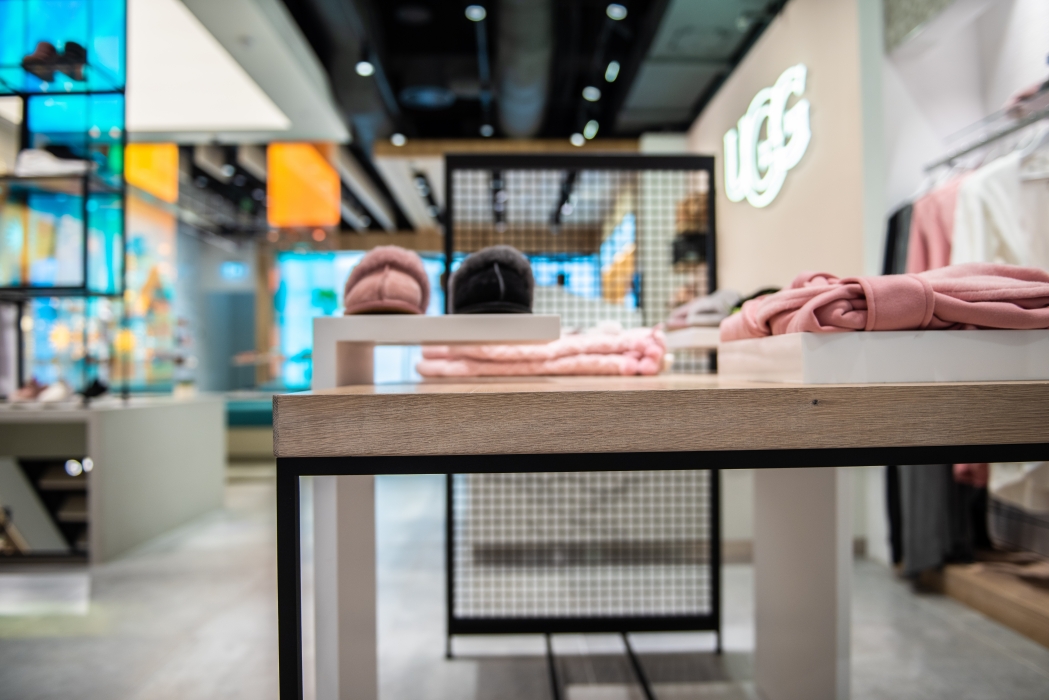 UGG Westfield

Close

Location
White City, London, United Kingdom
Services
Planning, Value Engineering, Manufacture, Installation, Shop Equipment
Architect
20.20 Ltd

SQM
160 m2
Photo credit
umdasch
Opening earlier this year, as part of a revamp of several stores accross Europe, the store is brought to life with a whole new look. The luxury shoe and accessory brand commissioned umdasch with the planning, value engineering, furniture design, manufacture and installation on an area of 160 m2.
The design concept encompasses a variety of textures and materials, including concrete surfaces on the manaquin stands, porcelain tiles made to look like marble at the checkout, textured paints and wooden ceiling slats.


In order to brighten the interior of the store, intensive "splashes of colour" were strategically placed. The black lacquered open ceiling acts as a counter pole and gives the store a modern look, while the eyes concentrate on the iridescent colours.
The main highlight of the new store design concept runs along the wall in the centre of the store. Called the "Pool Wall", this element has in fret-cut splashes of light that look like ripples in water and sun rays or snowflakes, illuminated by a hidden light box behind the plywood wall. Whatever the season coming up, this is sure to get the client in the mood for a seasonal purchase.
Project
UGG Westfield
Location
White City, London, United Kingdom
Services
Planning, Value Engineering, Manufacture, Installation, Shop Equipment
Architect
20.20 Ltd

SQM
160 m2
Photo credit
umdasch