Premium Retail
Confess colour
The start of the business relationship with the Pakistani fashion label Khaadi can be traced back to the EuroShop 2017, when inspiring conversations led to an order that was placed for the next store openings. The rest of the cooperation proved as informal as the initial contacts. In the meanwhile umdasch opened stores in Dubai, Abu Dhabi, Doha, Sharjah, London and Glasgow, where the Store Makers realised the exclusive shopfitting for the colourful luxury collection of kurtas as well as the General Contracting. Here the rule is quite clear: The main spotlight is on the product. The eye-catching, colourfully embroidered gowns are presented against a fairly understated interior with wooden surfaces.
Project
Khaadi Abu Dhabi
Location
Abu Dhabi, United Arab Emirates
Services
Manufacture, Installation, Shop Equipment, General Contracting
SQM
606 m2
Photo credit
Tom Richardson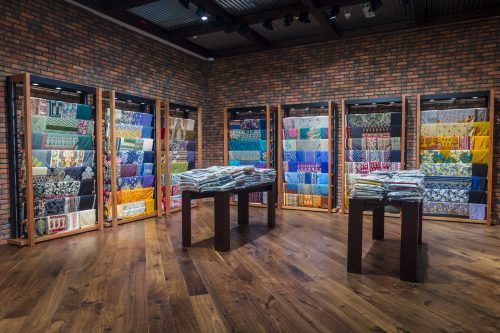 "Khaadi wants to have an outstanding atmosphere. The partnership began to ensure that our fit-out and shop works are carried out in an extraordinary manner."
Rehan Syed
CEO of Khaadi