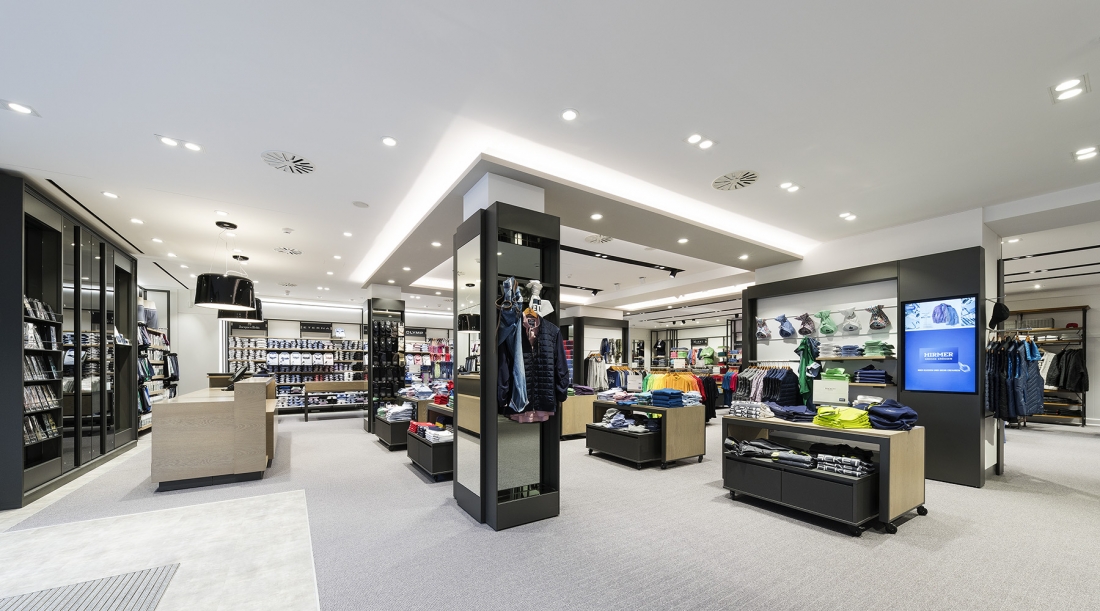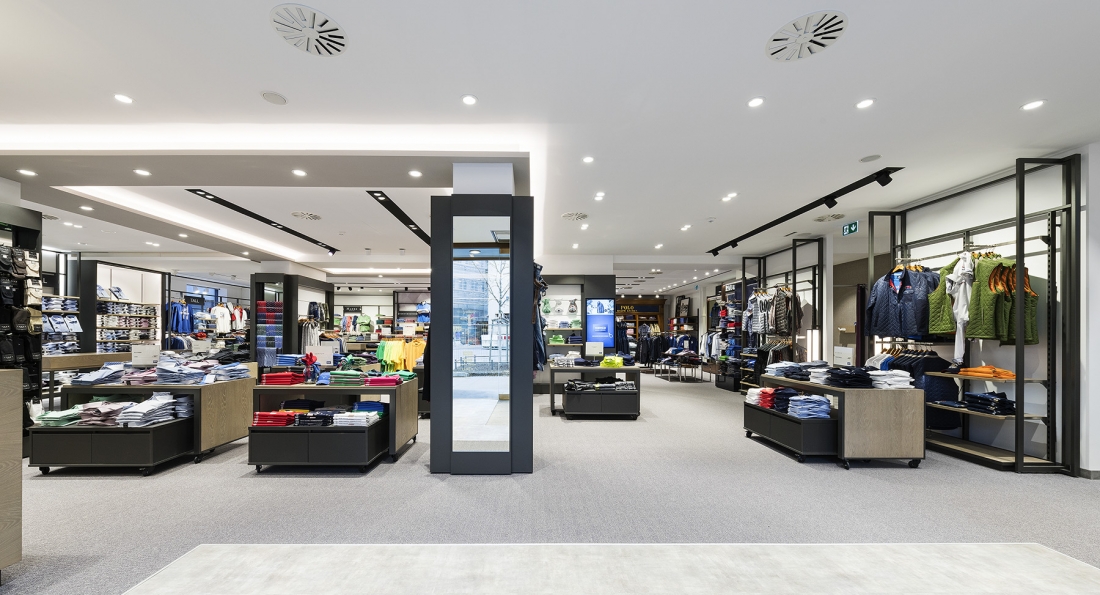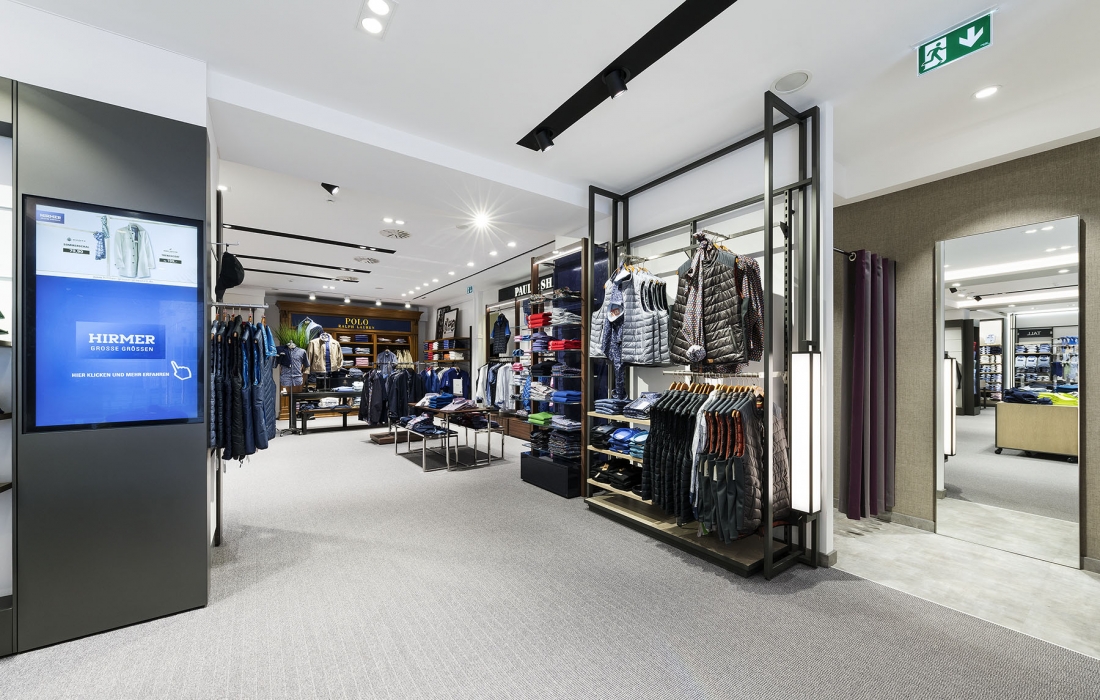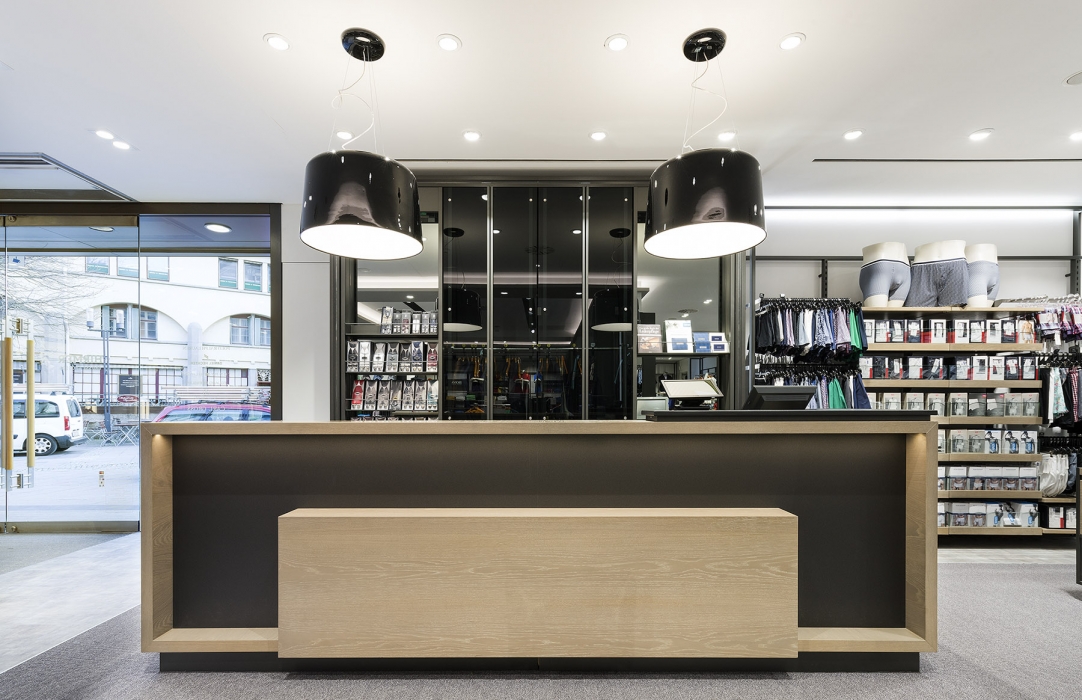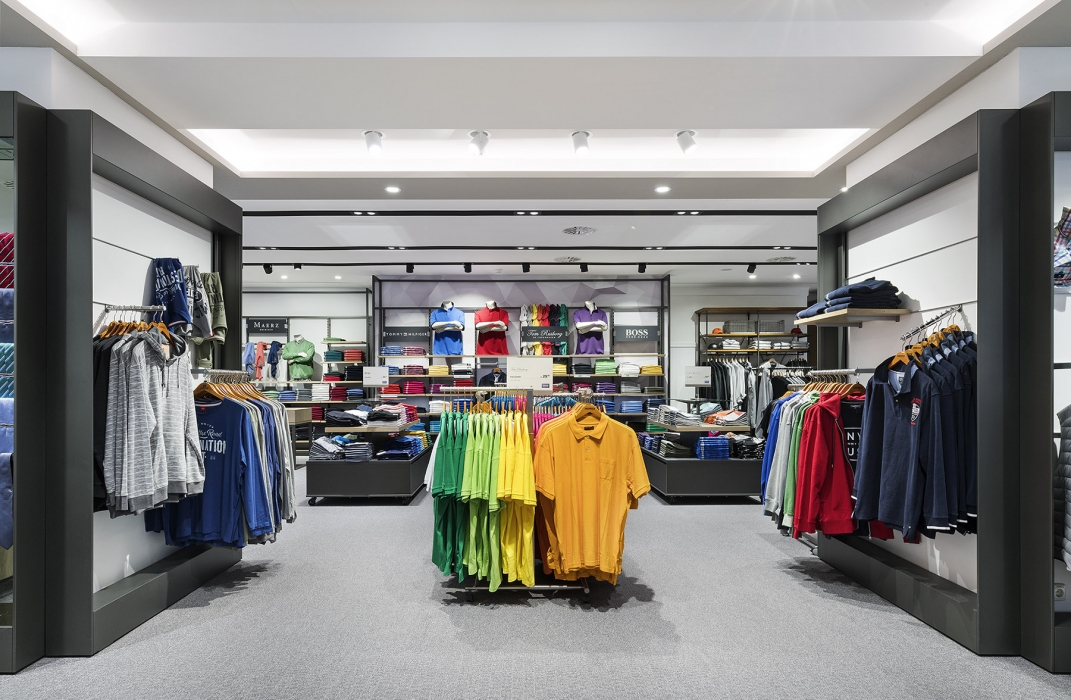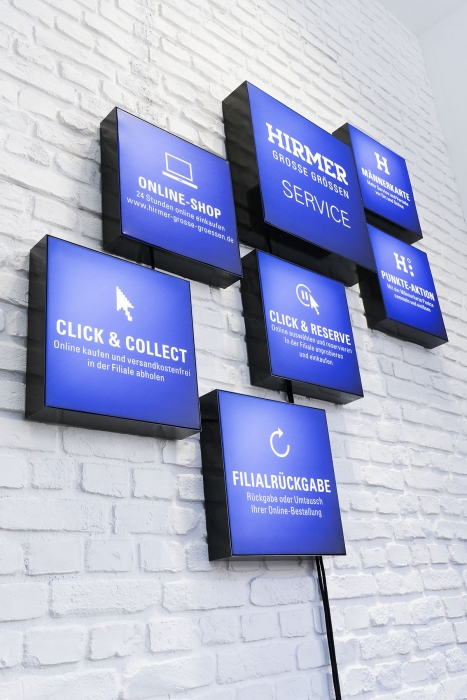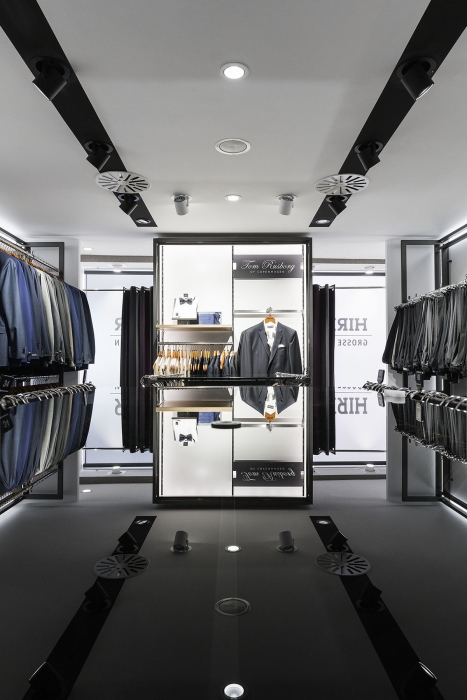 Hirmer Große Größen

Close

Location
Stuttgart, Germany
Services
Manufacture
SQM
650 m2
Photo credit
umdasch
Lifestyle Retail
Hirmer
The concept was developed by the Gruschwitz design studio in collaboration with Mr. Albrecht Prinz von Croy and the store was designed by the Store Makers. For this, meticulously selected materials such as core ash and brass were used. Particular attention was paid to specially finished surfaces such as burnished steel parts.
Solid ash planks seem to float in the furniture as fixed tables, bringing order and structure to the furniture. Despite their rustic character, the stained and oiled wood elements were finished with a modern look in mind, with all surfaces being sanded smooth by hand.
The metal parts were also given a special surface finish. The matt, semi-transparent black steel look, created by powder coating, retains the material character of the crude steel. At the cash desk, customers can expect panelling and a board made of burnished, waxed brass, which corresponds to the existing entrance area. Together with the very valuable traditional shell limestone floor, you can find quotations, found in the architecture and cityscape of Munich.
Project
Hirmer Große Größen
Location
Stuttgart, Germany
Services
Manufacture
SQM
650 m2
Photo credit
umdasch