Zalando Headquarter, Berlin:
Foodcourt from umdasch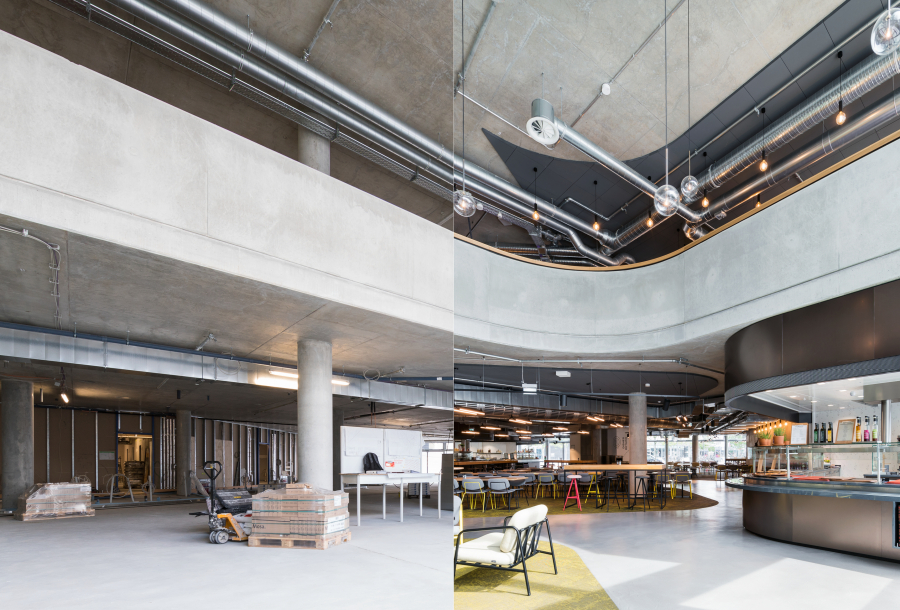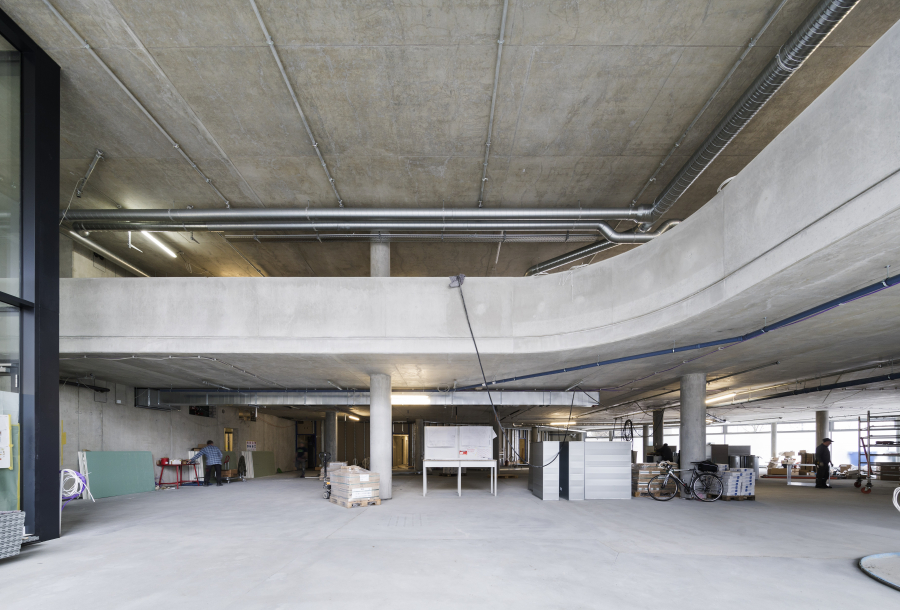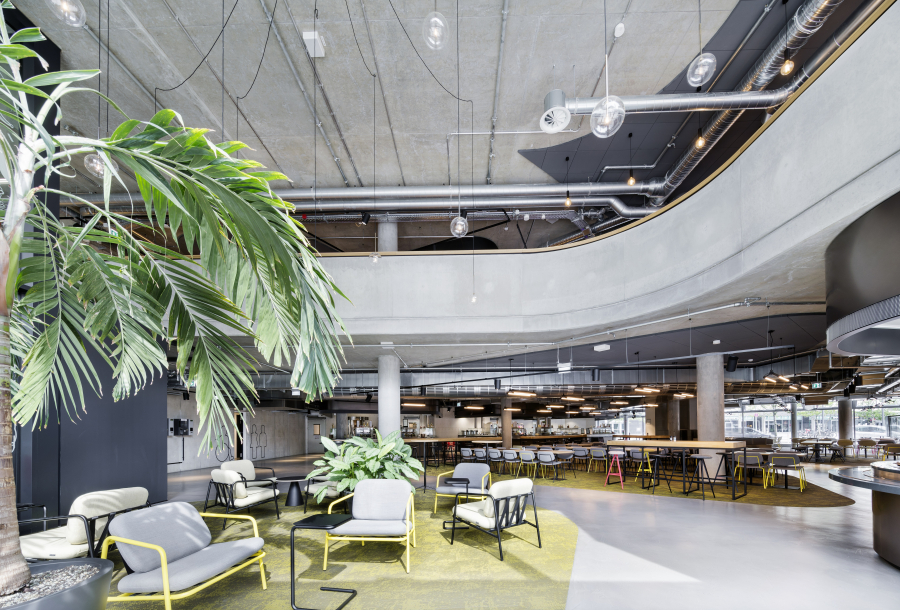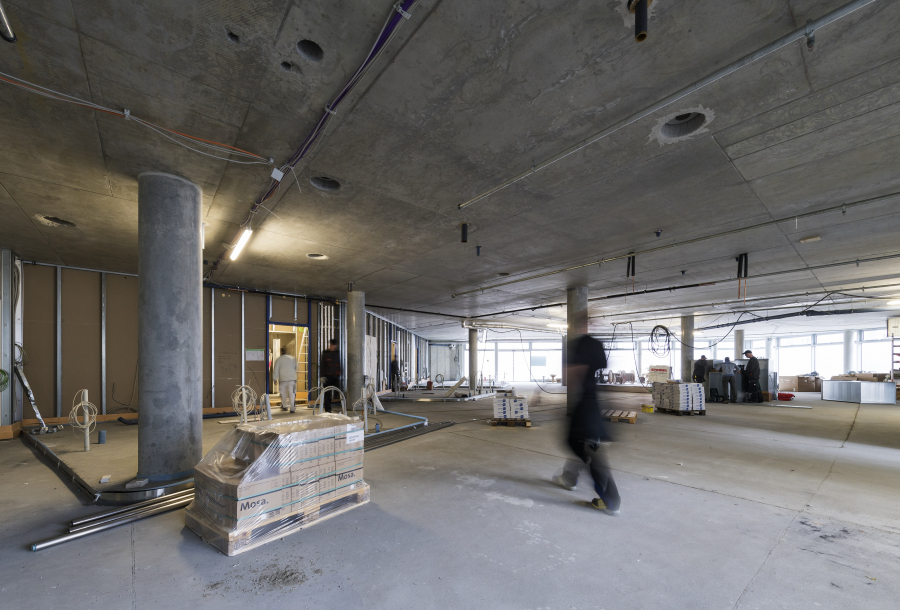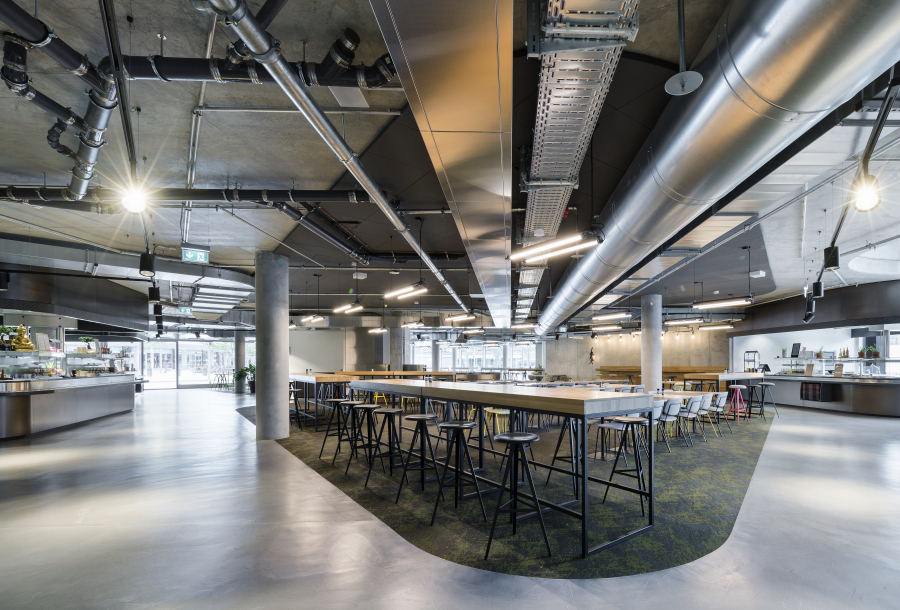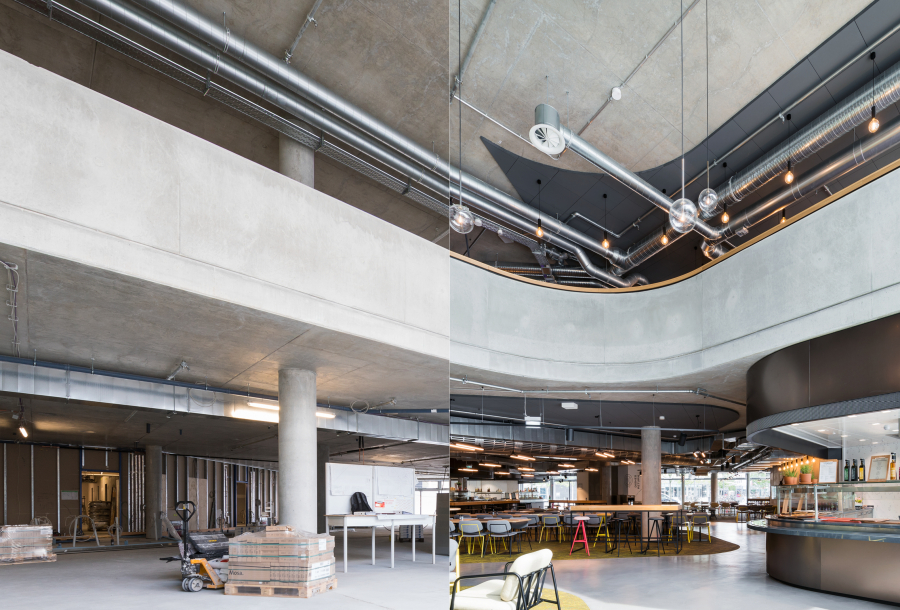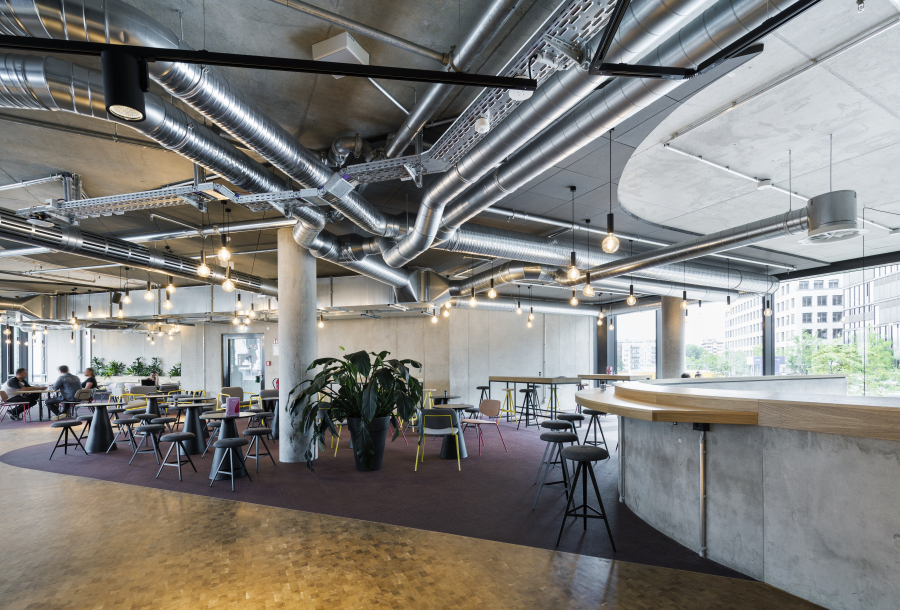 Press
In the summer of 2019, the new headquarters of Zalando, Europe's leading online platform for fashion and lifestyle, was completed and opened in Berlin. umdasch The Store Makers, the professional for the implementation of stationary retail and experience areas, was commissioned as general contractor for the construction of the food court on an area of 1,650 m2 over two floors.
The headquarters is the latest addition to the 100,000 m2 Zalando Campus in Berlin-Friedrichshain, near the East Side Gallery. A special highlight is the canteen, which is more of a food court than a canteen for employees in the classic sense. There are several "smaller" restaurants with different menus and country specialities. On the upper floor there is a café where snacks and drinks are offered all day.
umdasch The Store Makers acted as general contractor and created space for around 450 seats on an area of 1,650 m2 over the two floors. In addition to dry construction, tiling, screed, painting and floor covering work, umdasch also takes over and coordinates the trades of doors, carpentry, sanitary and heating installation and ventilation technology. The focus was in particular on the complex kitchen, ventilation and refrigeration technology of the catering sector.
A special eye-catcher are the various floor coverings such as Pandomo and robust crosscut timber, which form a lively contrast to the exposed concrete wall and technical ceiling. This is truly the latest state of the art: The extraction ceiling is self-cleaning, ventilation and sprinkler systems are included. "The installation of the ceiling was quite a challenge due to the lack of collision planning. The pipes had to be individually adapted almost daily," reports Tom Menzel, Project Manager at umdasch and Site Manager at Zalando Foodcourt. "Due to the strong cohesion of all trades, however, we were able to accomplish everything and deliver a great end result - to the delight of the customer," Menzel continues. Another technical highlight is the tray conveyor belt, which runs through the entire food court and takes all trays via a tower to the large scullery on the upper floor.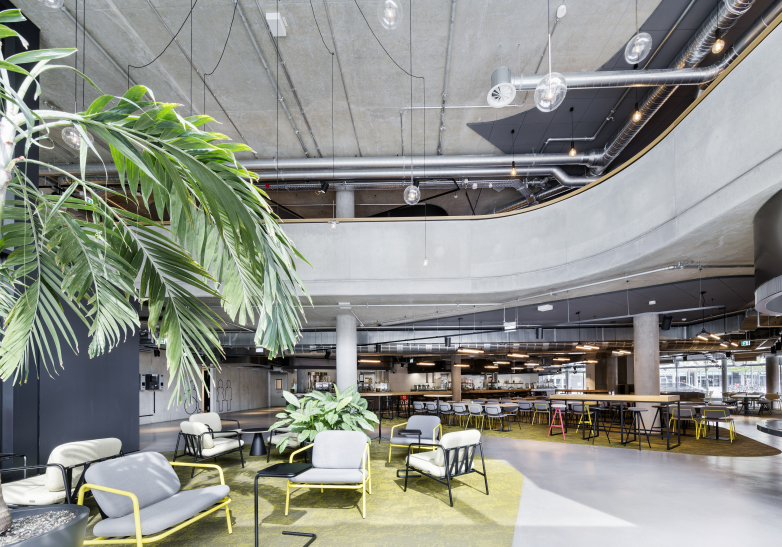 In all areas, great importance was attached to high-quality materials. At the four counters in the canteen and café, seating groups are zoned by various floor coverings. In between, animal figures lovingly stage the luminaires. A living plant wall provides the necessary greenery and creates an additional feel-good atmosphere. On sunny days, the employees can also enjoy a terrace with a guest garden.