DÄNISCHES BETTENLAGER: Switch to electronic price tags with umdasch Digital Retail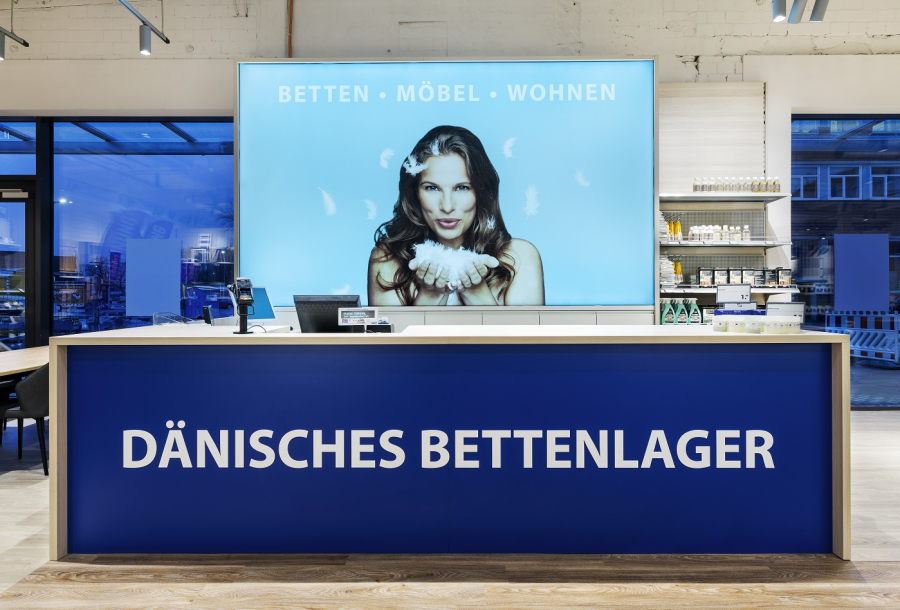 Press
So far, the more than 4,000 products of the furnishing company with Scandinavian roots have been displayed with printed price tags in more than 1,300 branches in Germany and the six foreign markets of Austria, Switzerland, France, Italy, Spain and Portugal. In 2019, the branch network will gradually be converted to electronic and centrally controlled price tags, which will also provide additional digital retail functionalities.
Ole N. Nielsen, Managing Director DÄNISCHES BETTENLAGER: "Our business is characterized by a high supply dynamic. Every day there are a variety of activities and offers that we implement in our over 1,300 specialty stores. The conversion to electronic and centrally controlled price tags eliminates high manual effort, corresponding printing- and hardware costs. In addition, we will be able to implement price changes for each individual item within 30 seconds. In doing so, we are taking account of the increasing competitive pressure and the high dynamics of our industry. "
The entire shops article can be found in the download area.
Get
in
touch!
Petra Böttinger-Barth
Director Central Services Human Resources, Marketing & Sustainability