umdasch wins Red Dot Design Award for Warema Sun Forum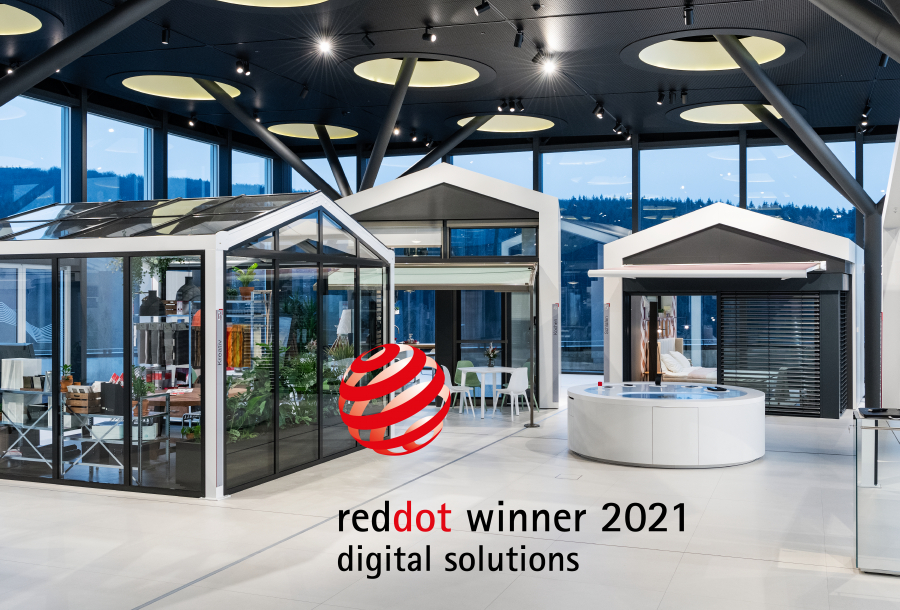 Press
In the new category "Digital Solutions", the jury of the Red Dot Design Award 2021 for the first time selected innovative companies that think "outside the box" and actively promote digital change. The Store Makers from umdasch were able to score points with the extraordinarily staged Warema World of Experience in Wertheim, Germany. There, a large portion of emotion is breathed into the technically demanding topic of sun protection. A holistically thought-out customer journey with innovative digital touchpoints makes it happen.
"It is an extremely great honour for umdasch to have won the renowned Red Dot Design Award with our top reference Warema. The Sun Forum is a gamechanger for the industry. It is becoming increasingly important that stores and showrooms tell a distinctive story. The visitor must be guided - not only architecturally, but also digitally," says Bernd Albl, Managing Director, umdasch Digital Retail.
Shining world of experience for sun protection

The Warema Sun Forum in Wertheim accompanies visitors on a journey through the manufacturer's brand world. Across a total area of 1,600 m² they can discover the full variety of modern sun protection for both indoors and outdoors. The architects and digital designers at umdasch have come up with some original ideas: visitors can stroll in a playful manner through a stylised village with little houses where the product range can be experienced directly on site.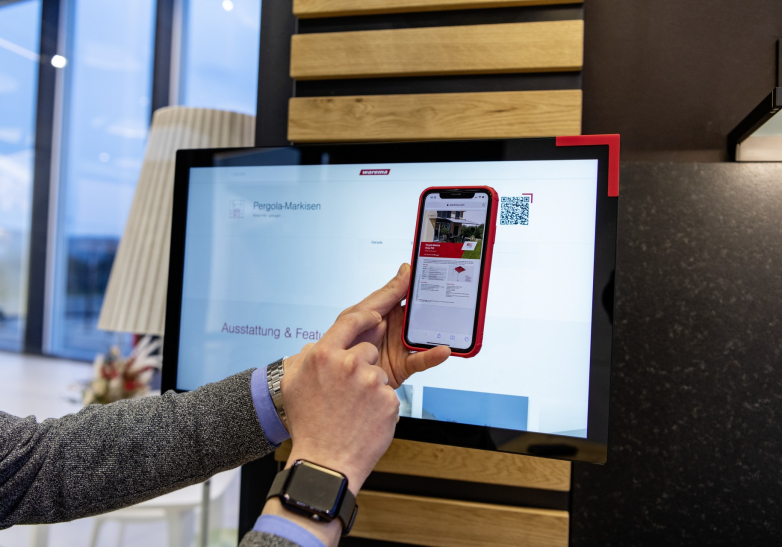 The Digital Consulting professionals at umdasch have integrated a digital customer journey into the architectural concept. It permits visitors to immerse themselves even further in the material by calling up additional information on a specific product on the screens and then compiling their own personal digital portfolio by scanning it with their smartphones. Afterwards they can discuss this collection of material in detail at the Service Point or with a nearby specialist retailer.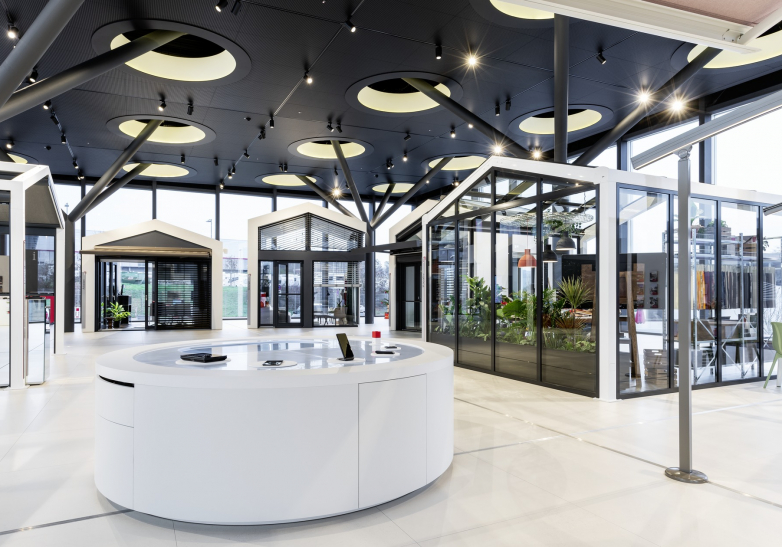 Conclusion: It takes a great deal of courage to fill a hall with a cleverly designed "village", to charge a highly technical product with emotions and to make it playful to experience. Ultimately, the success shows that it takes precisely this pioneering spirit to be among the best on the market.