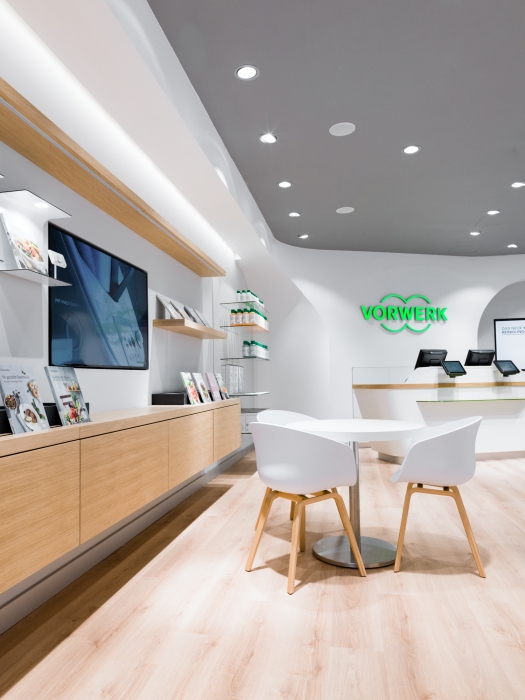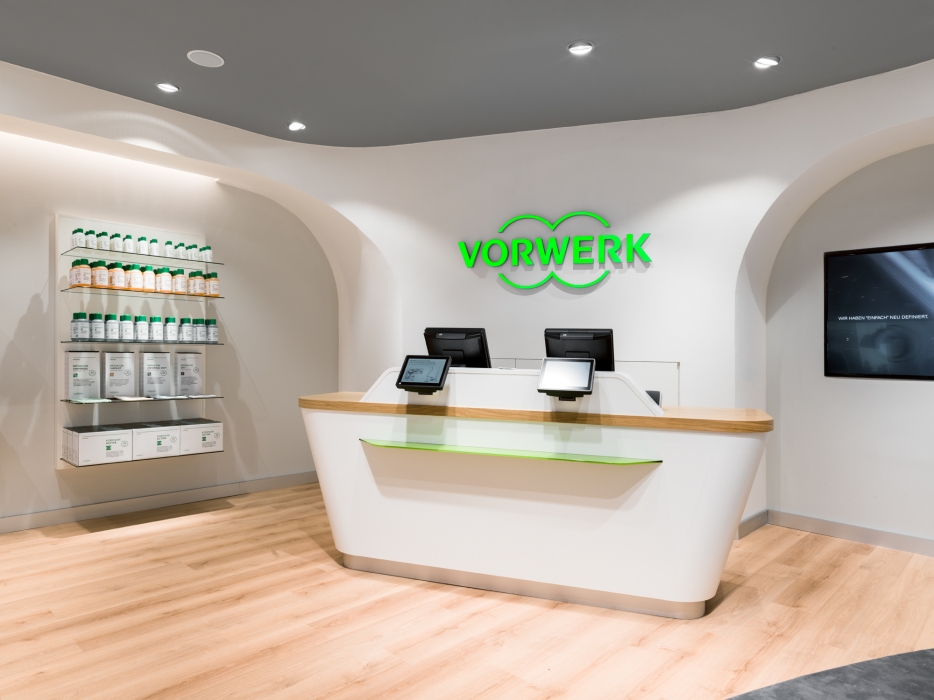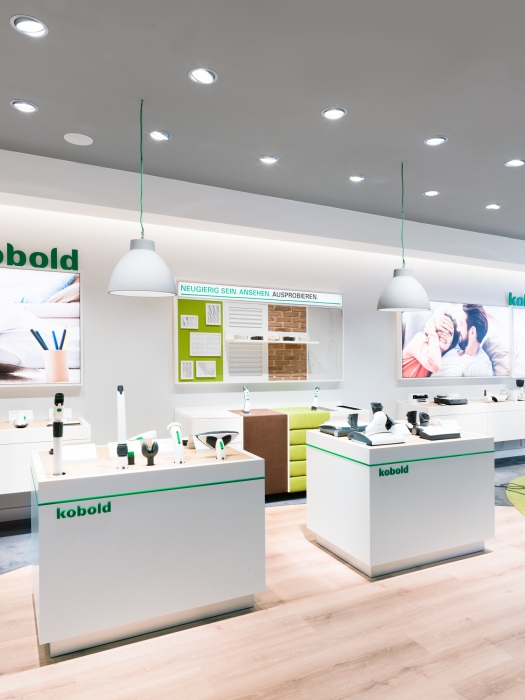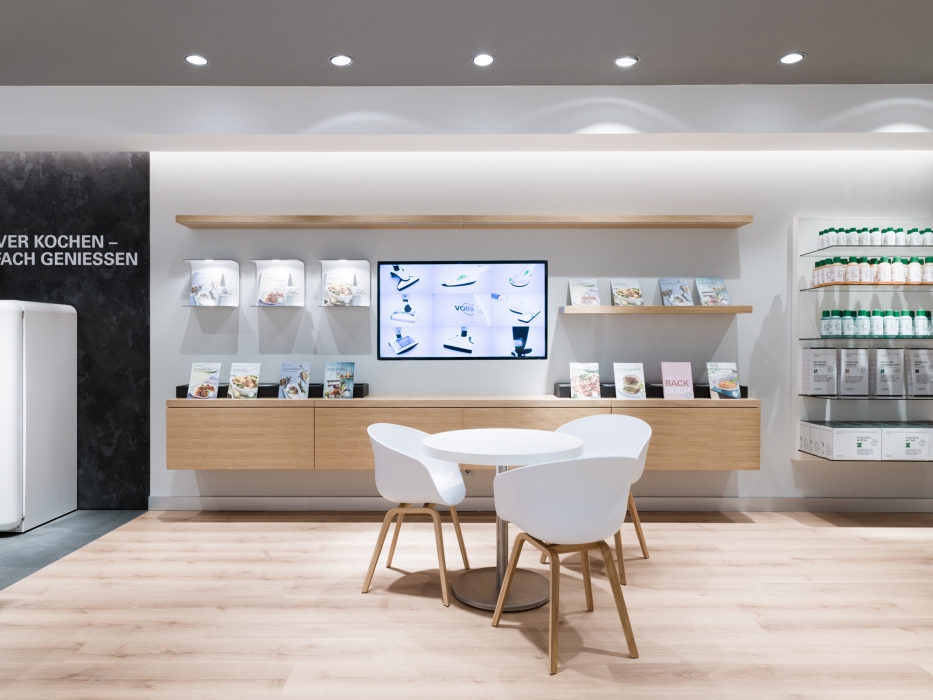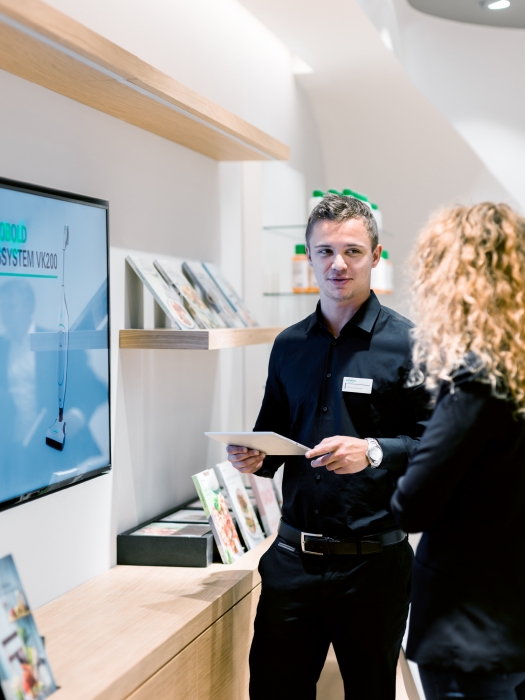 VORWERK Vienna

Close

Location
Vienna, Austria
Services
Concept, Design, Planning, Manufacture, Installation, General Contracting, Digital Signage, Concept & Creation, Rollout, Maintenance & Support
Architect
umdasch
Photo credit
umdasch
Bricks-and-Mortar retailing with umdasch
The German household appliance producer Vorwerk is expanding its distribution channels by opening bricks-and-mortar sales areas – for example in Vienna, Austria. umdasch has been a part of this project from the start, working with Vorwerk to develop the store concept and digital Point-of-Sale solutions. The interior is composed of white surfaces accented with wood elements and green details, tying together two thematic elements: Kobold vacuum cleaners and Thermomix kitchen appliances. This successfully adapts the brand's presence to Vorwerk's corporate design colours. Innovative ideas such as show cooking and a material wall to present vacuum cleaner models round complete the new store design, which also includes a digitalised display of information that was conceptualised by umdasch.
Project
VORWERK Vienna
Location
Vienna, Austria
Services
Concept, Design, Planning, Manufacture, Installation, General Contracting, Digital Signage, Concept & Creation, Rollout, Maintenance & Support
Architect
umdasch
Photo credit
umdasch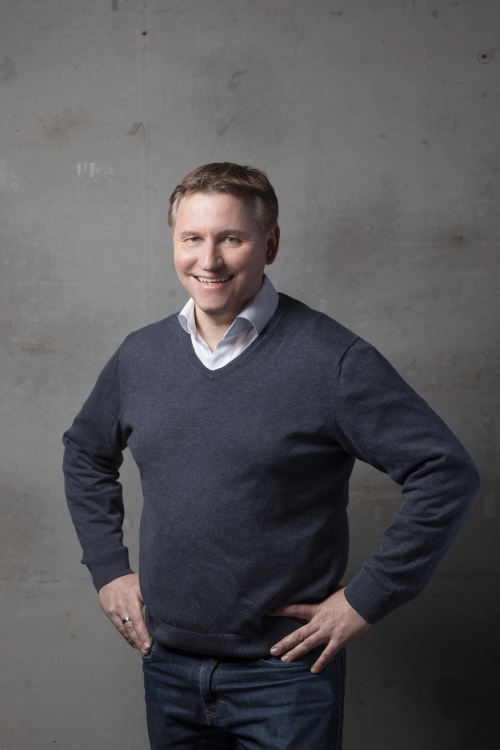 "The broad range of product lines calls for strong design. The ceiling elements serve as sort of visual brackets that render the branding concept three-dimensionally in the form of the "V" initial. The products in the customer's field of vision fit into the interior harmoniously. Rounded elements in the shop design refer to the traditional brand, while angular furniture units represent the products."
Maik Drewitz
Consultant Director, Lifestyle Retail