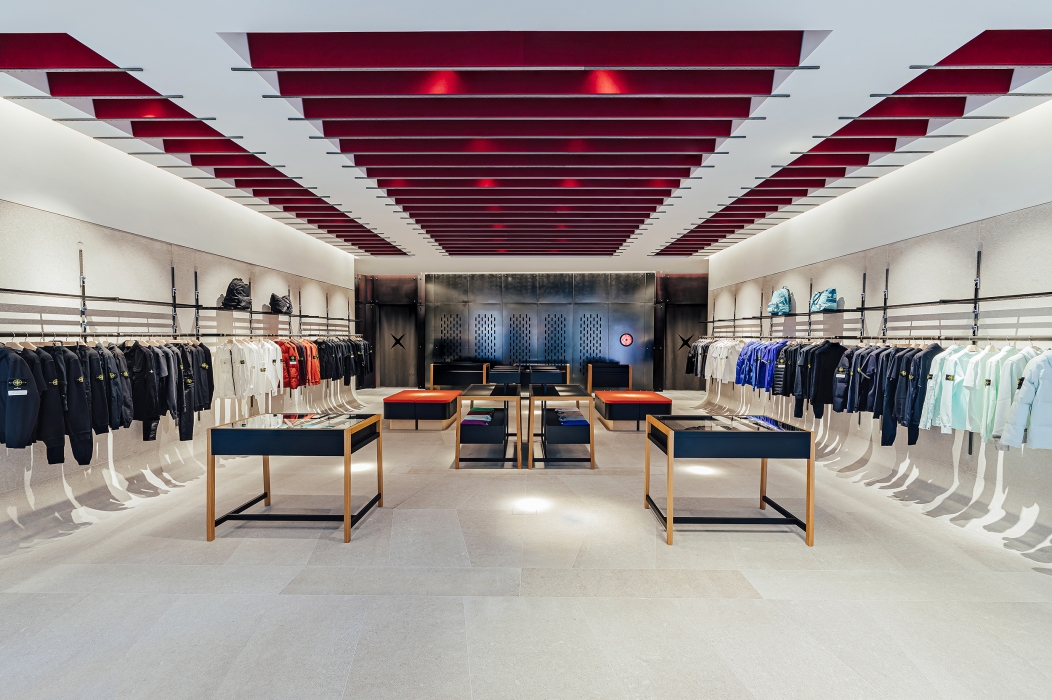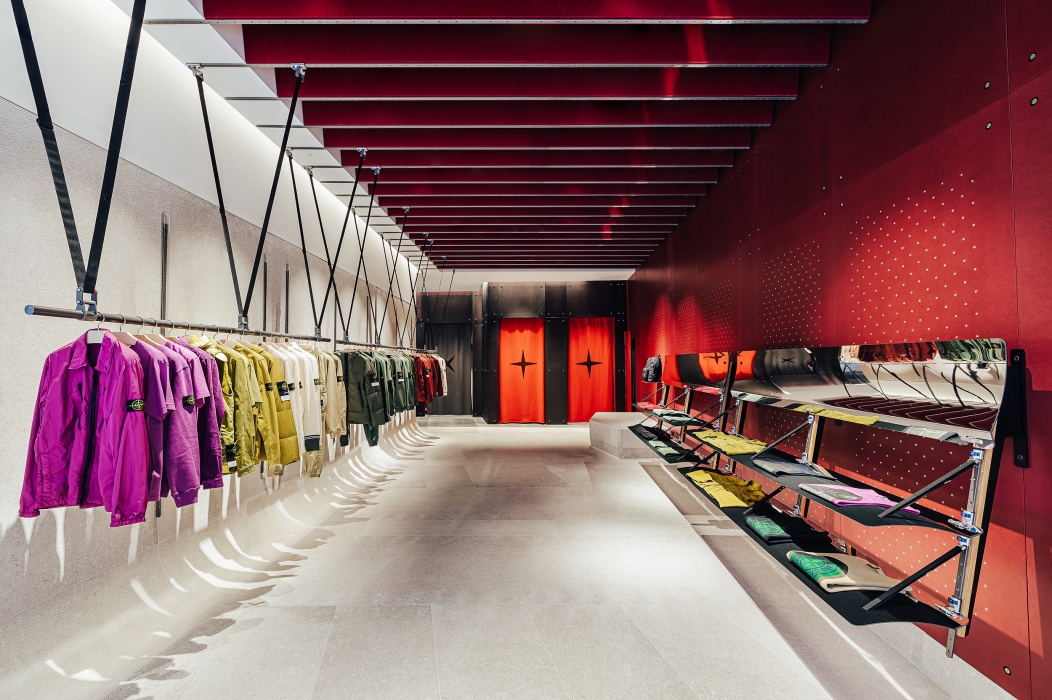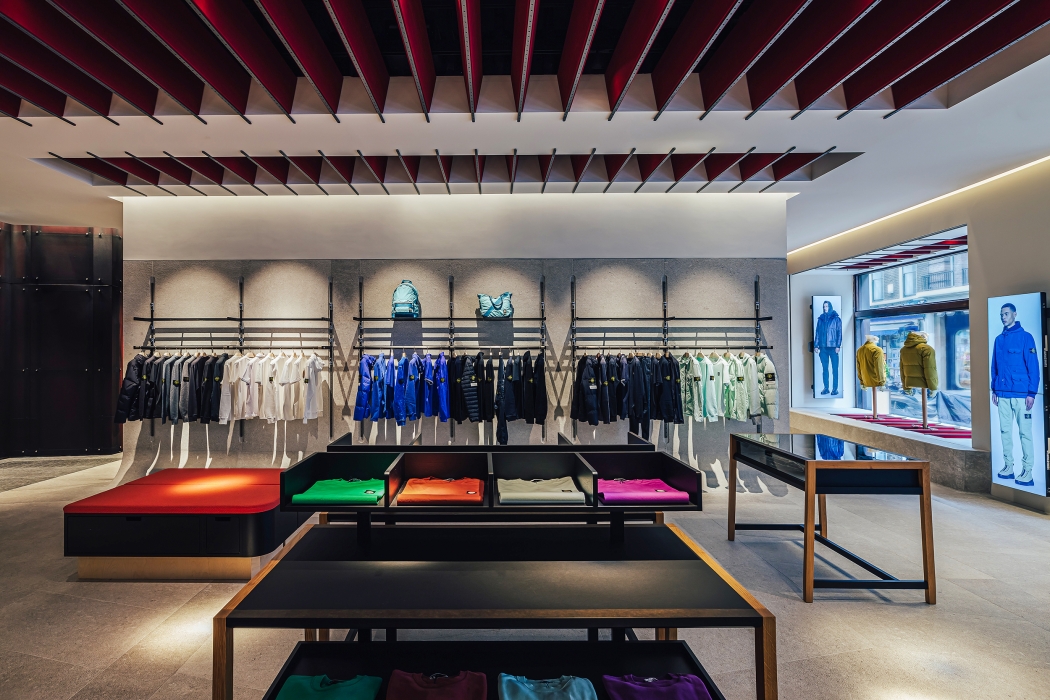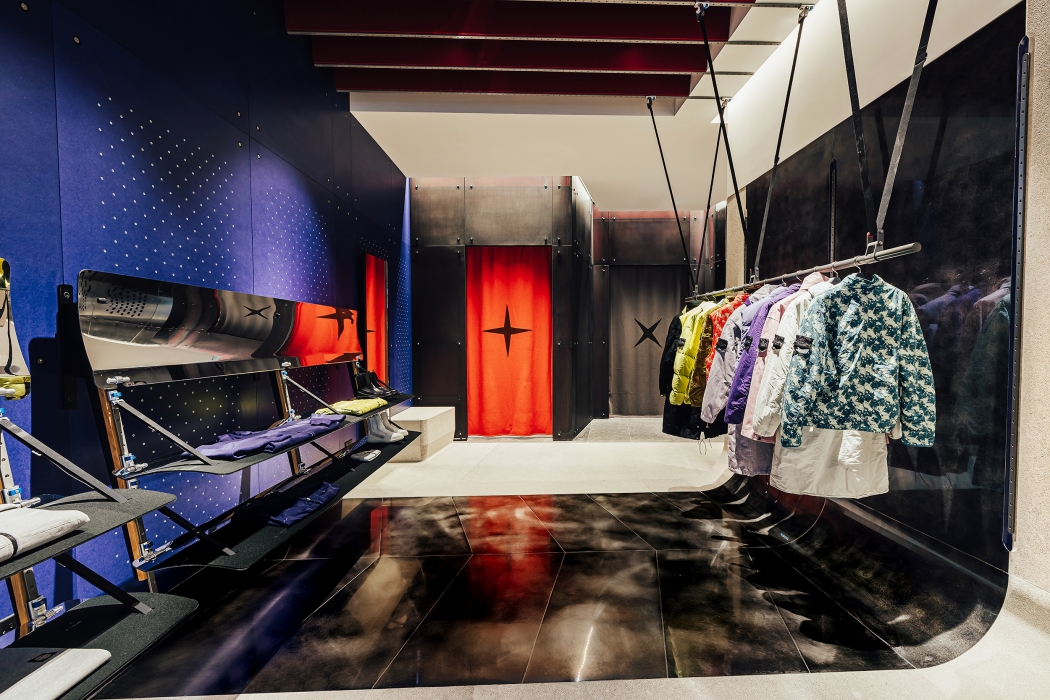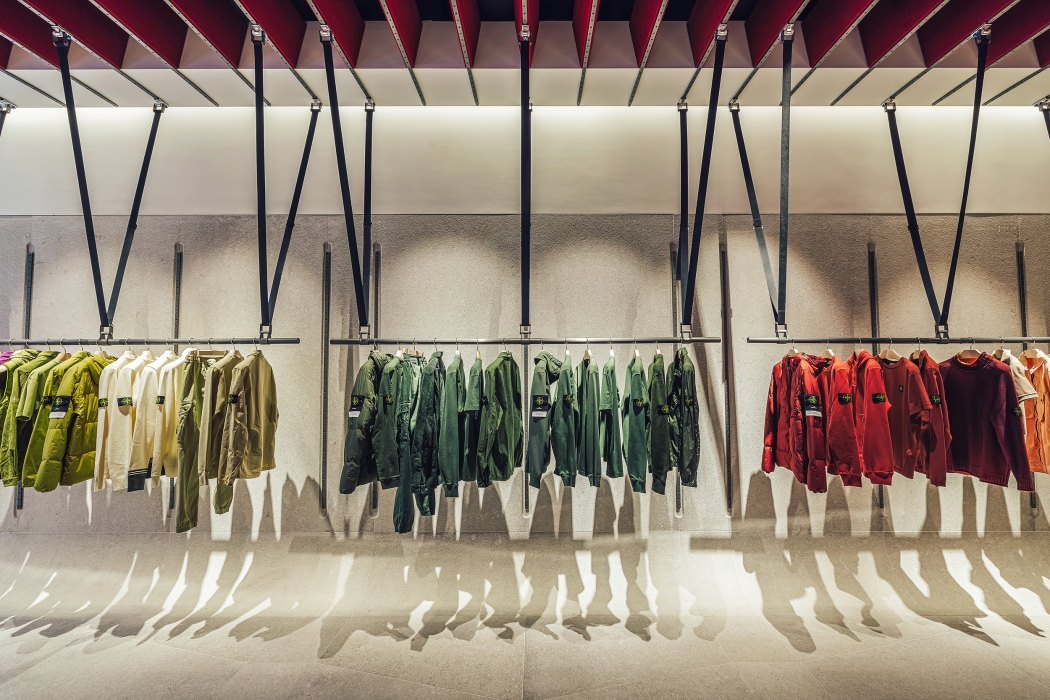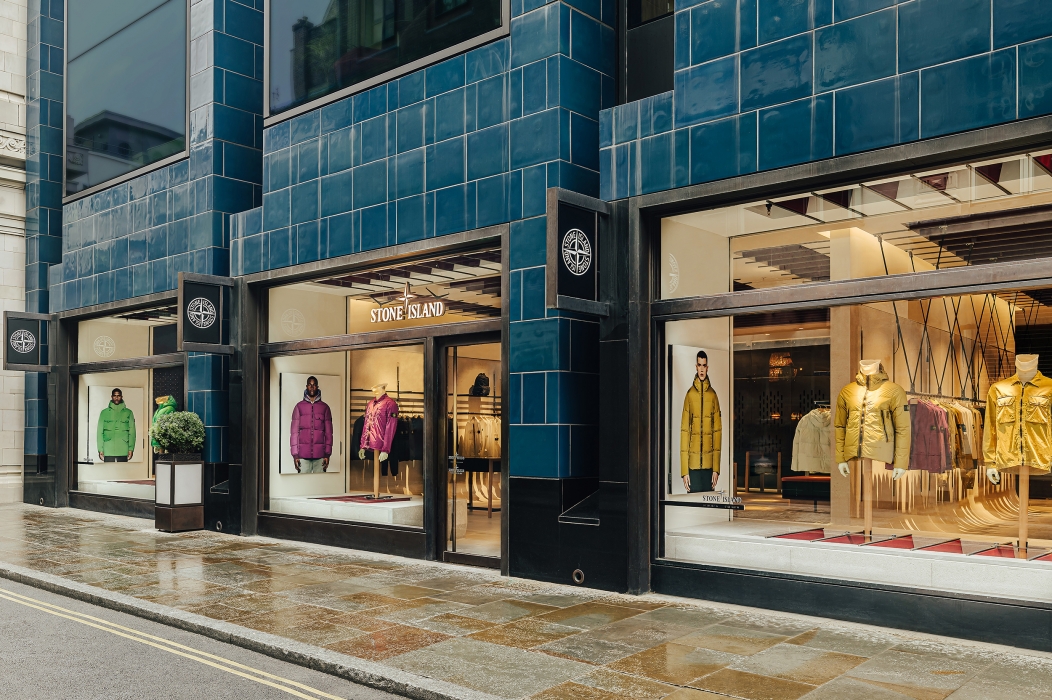 Stone Island

Close

Location
London , United Kingdom
Services
Manufacture, Installation, General Contracting
SQM
300 m2
Photo credit
Stone Island
a compass in stormy times
A complex store project in London in the time of the pandemic, demanding materials and sophisticated furnishings, and the inevitable tight time frame – the new flagship store for Stone Island in Brewer Street in Soho was the stuff that films are made of. Because of Covid-19 umdasch The Store Makers, which won the contract as General Contractor, once again found themselves in the role of the supervisor who in some cases had to bring together suppliers from all over Europe and manage them from a distance. In particular the flooring of Italian natural stone with its connecting joints and channelling demanded precision work of the highest quality. But not least because of the intensive communication and flexibility of all those involved, the new show place was steered successfully from the start. And the logo of the cult brand, the compass badge, became a symbol for the project which had been safely navigated through the lockdown.
The re-designed Stone Island flagship store in London presents the cult brand as a mixture of desirable design object and a sort of walk-in wardrobe. The framework is supplied by exclusive natural materials and innovative textures, which – atmospherically illuminated and cleverly arranged – combine to create an inspiring ambience.
More information on Stone Island is available in the press release.
Project
Stone Island
Location
London , United Kingdom
Services
Manufacture, Installation, General Contracting
SQM
300 m2
Photo credit
Stone Island