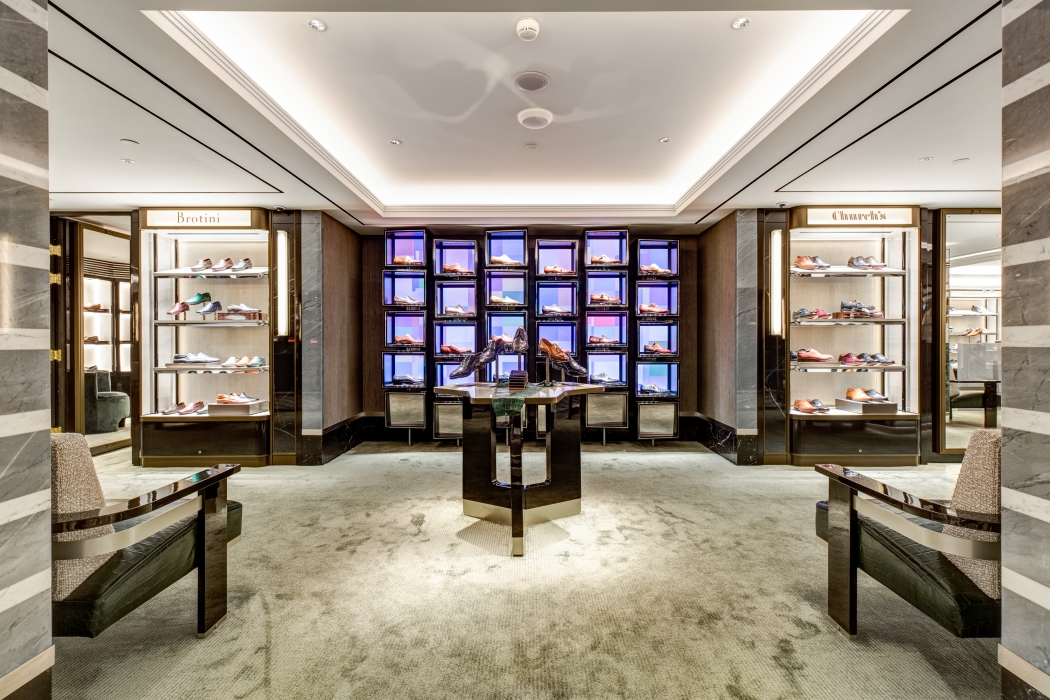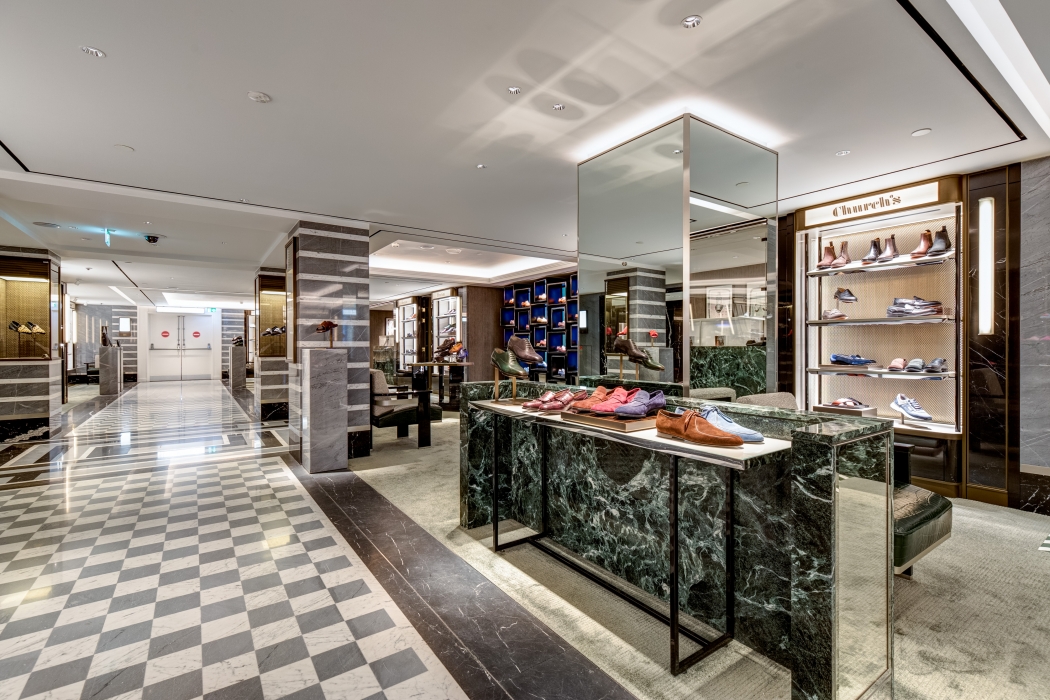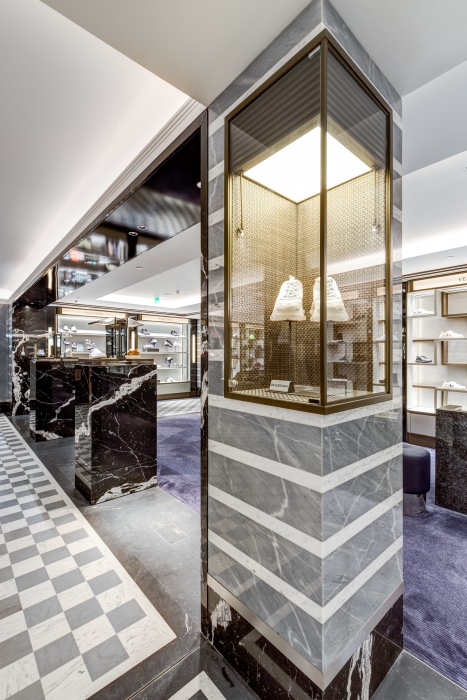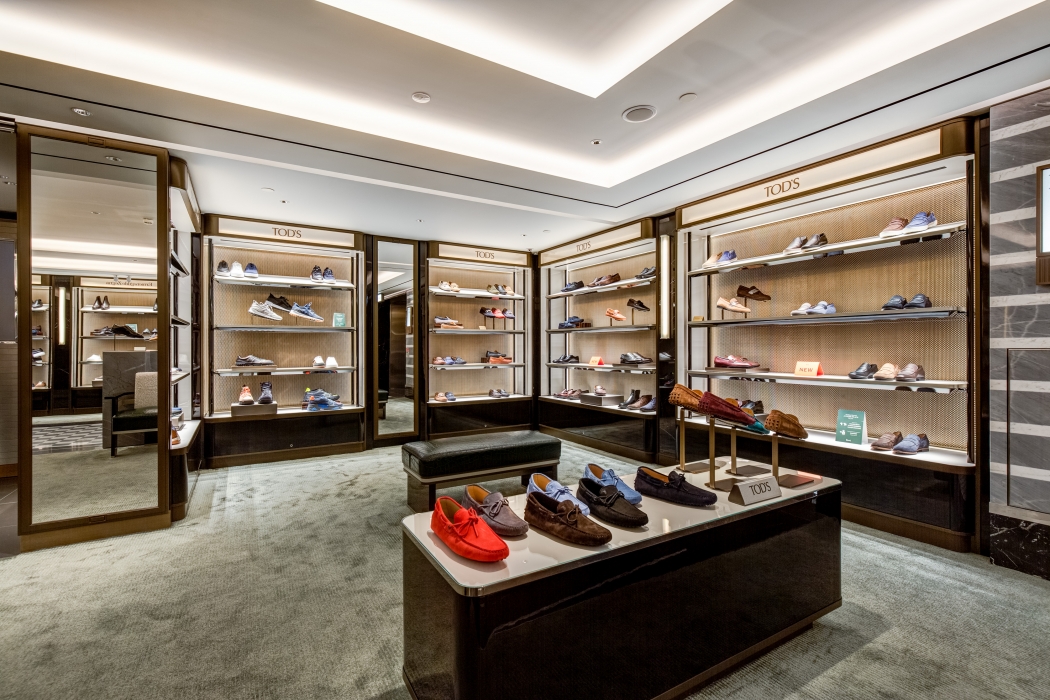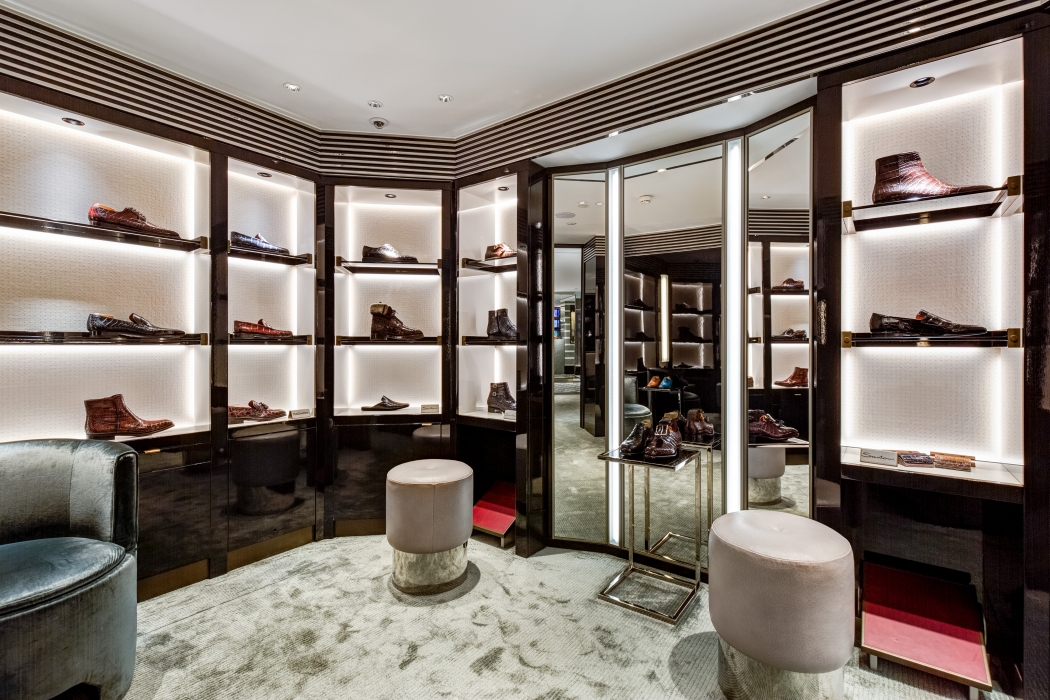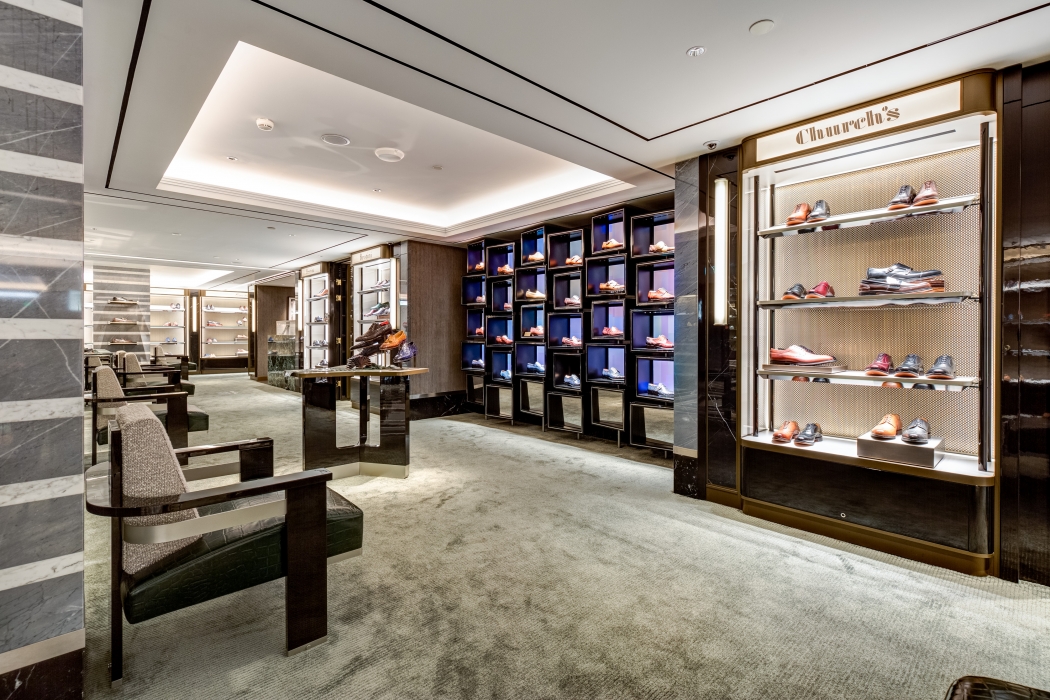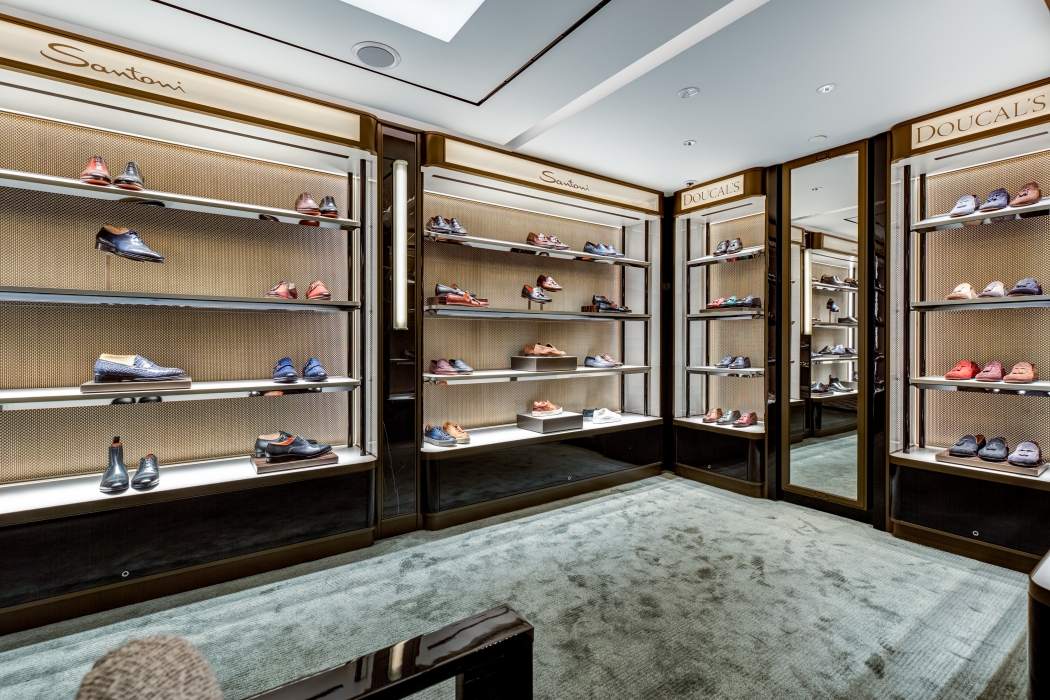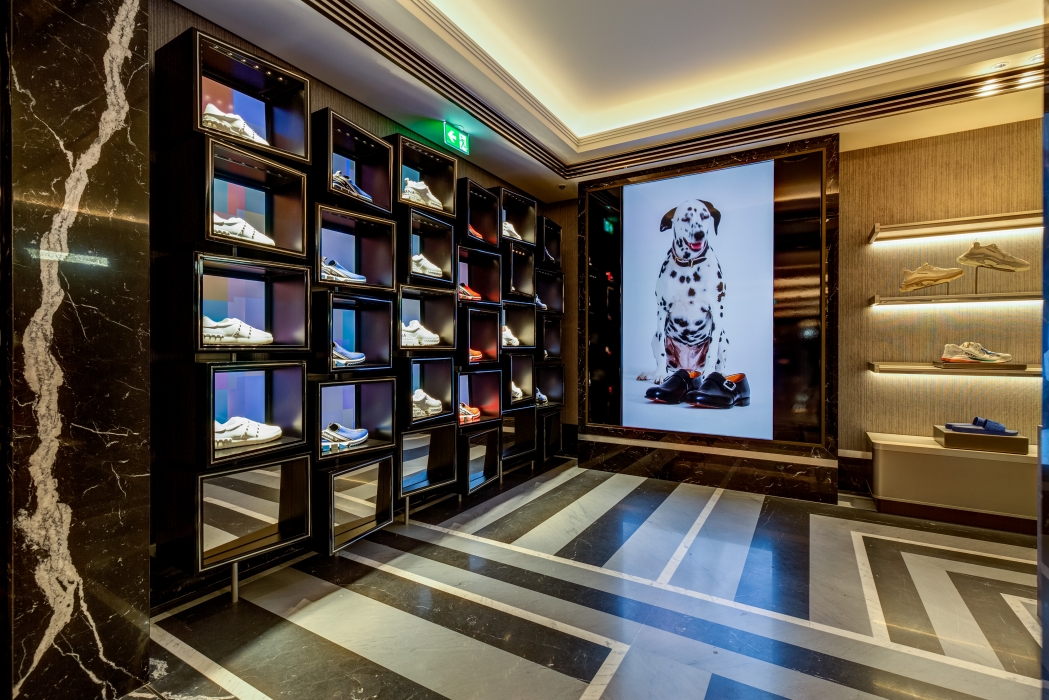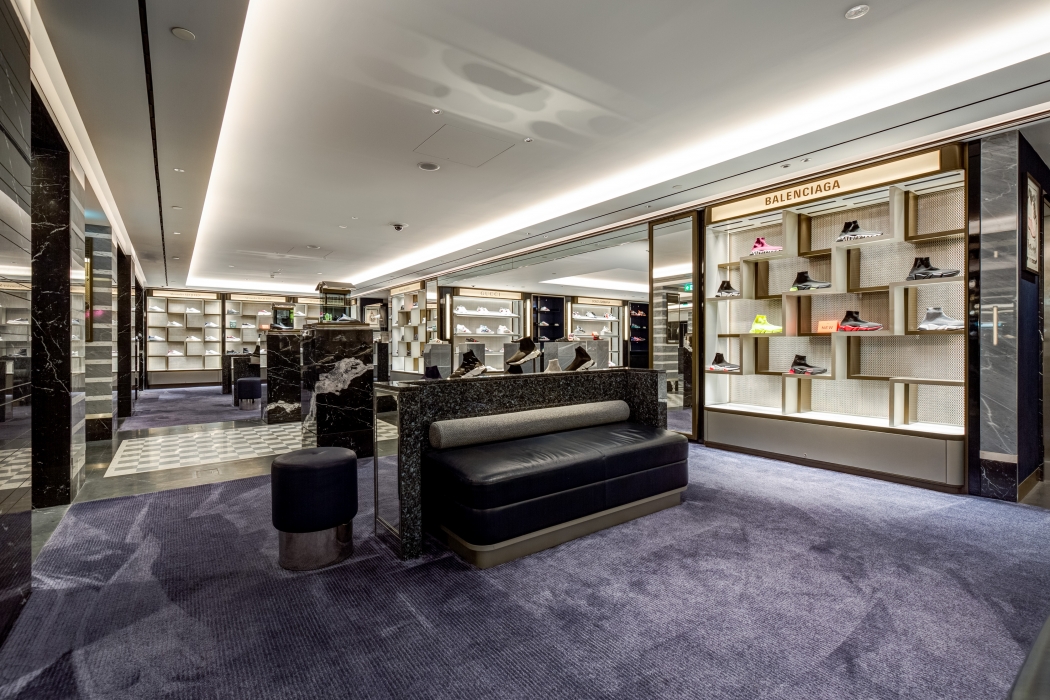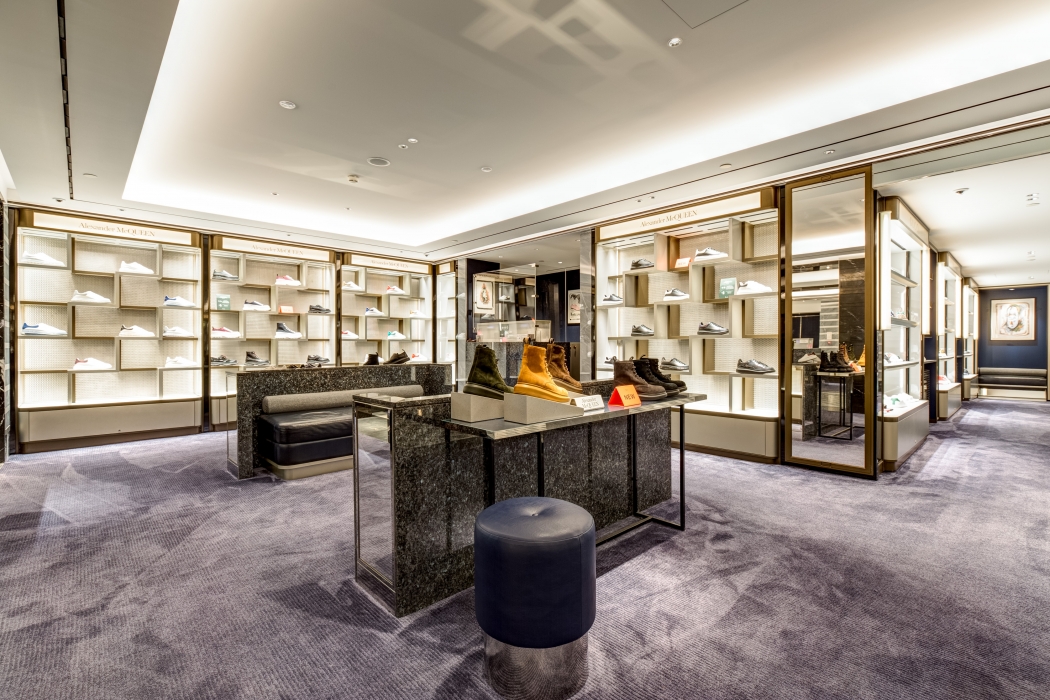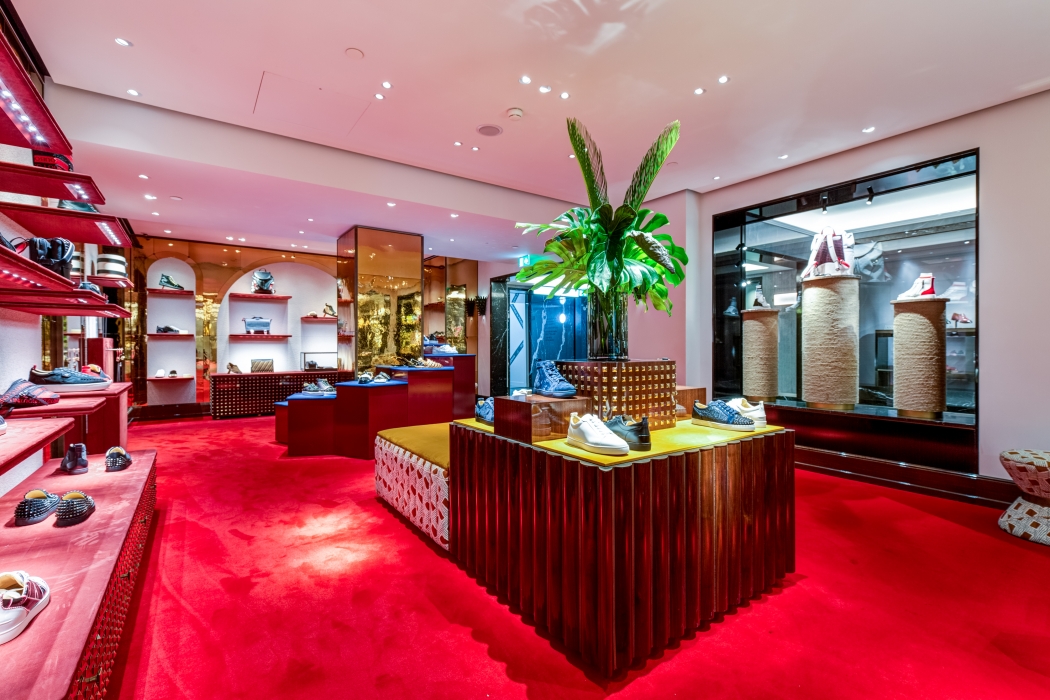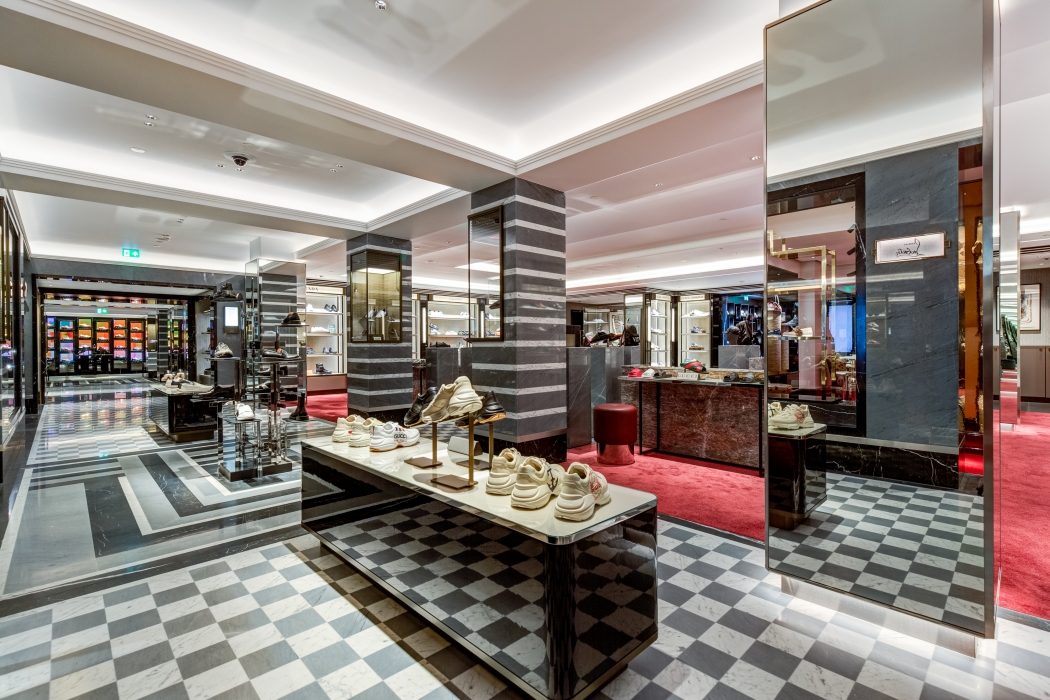 Harrods Men's Shoes

Close

Location
London, United Kingdom
Services
Value Engineering, Manufacture, Installation, Design Engineering
SQM
850 m2
Photo credit
umdasch
Men's Shoes is an 850 m² area, designed by David Collins Studio. The department is dedicated to male footwear and created in an opulent environment, underpinned by a high attention to detail and the use of high quality materials like marble, specialist leather, mirror polished stainless steel, smoked glass.
Project
Harrods Men's Shoes
Location
London, United Kingdom
Services
Value Engineering, Manufacture, Installation, Design Engineering
SQM
850 m2
Photo credit
umdasch
High-powered, individually-focused LEDs were used for each shelf, so every shoe is highlighted and uniquely lit. Two pop-up TV walls display a single shoe within a TV-like box which has a display monitor behind, forming part of a large bank of screens streaming custom content. These are located off the main central escalators and end walkway joining the three rooms, drawing customers in. The goal was to create a world-leading destination for Men's Shoes across the three linked rooms on the same floor as Harrods Menswear. As Roman Fußthaler reflects, it is unusual to dedicate the scale and focus on shoes that Harrods has committed, which made it a unique project to work on.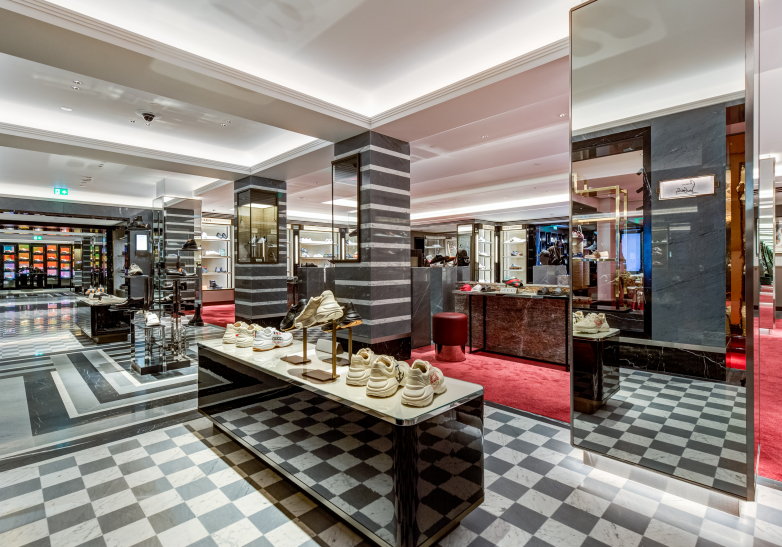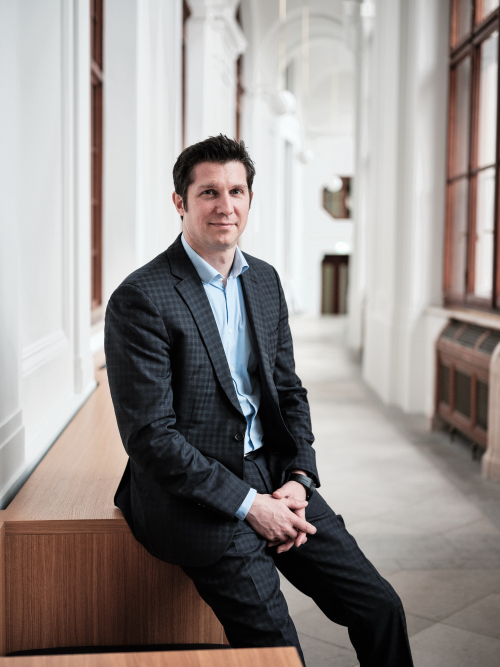 "Men's Shoes again reflects the integrity of what Harrods has been doing to position its contemporary Menswear offer. With so much retail understandably focused on female customers, it has been fascinating to deliver a large project dedicated to men."
Roman Fußthaler
Managing Director umdasch Premium Retail