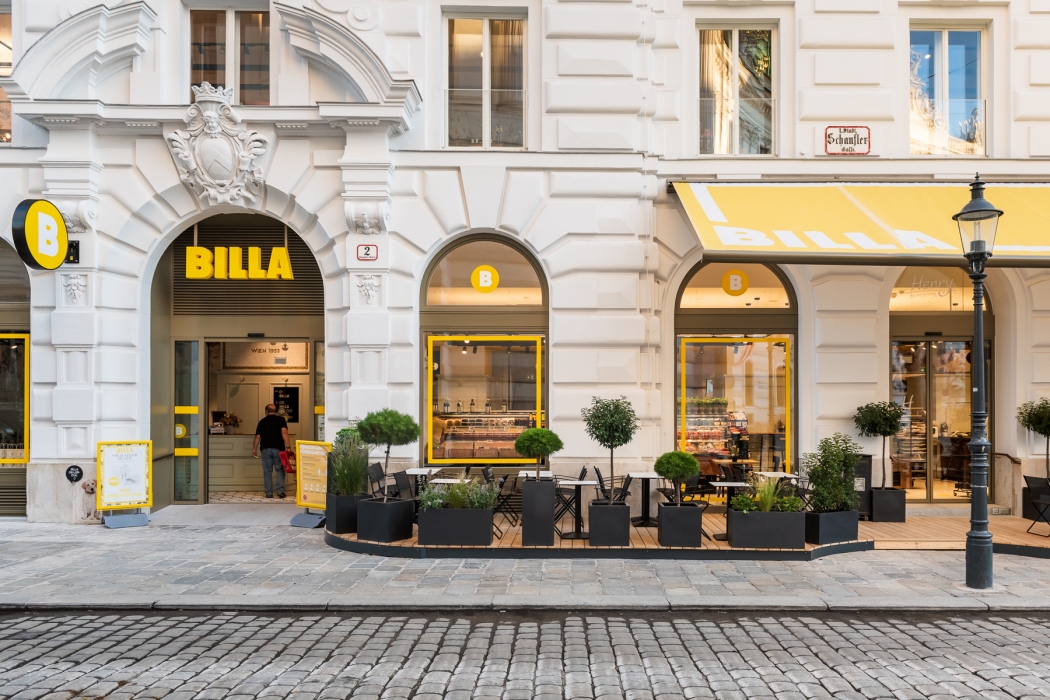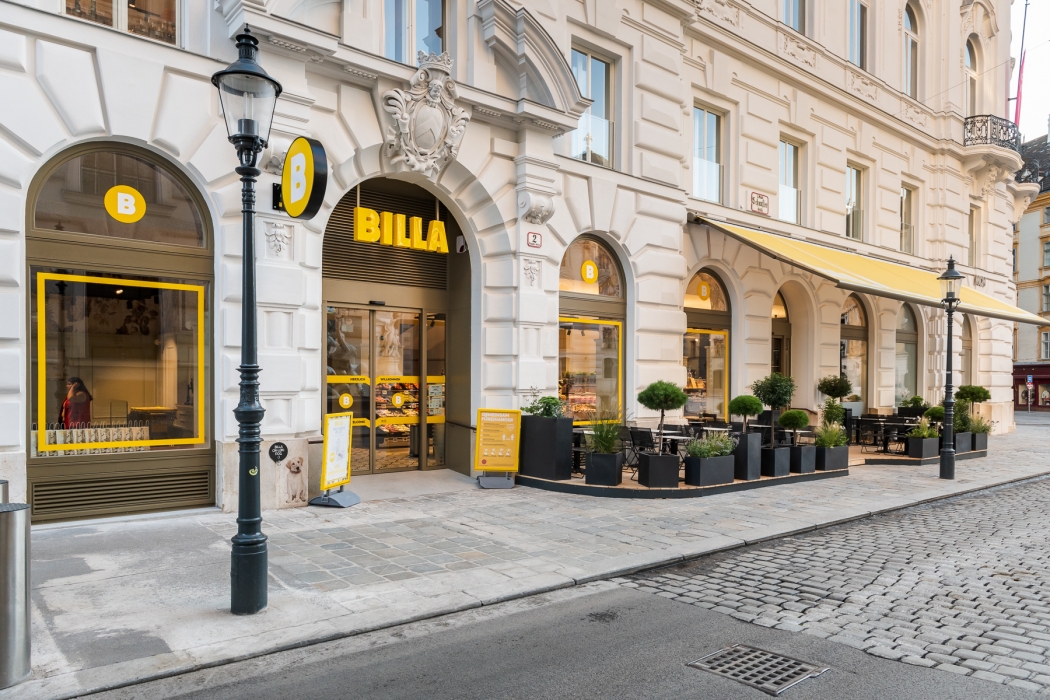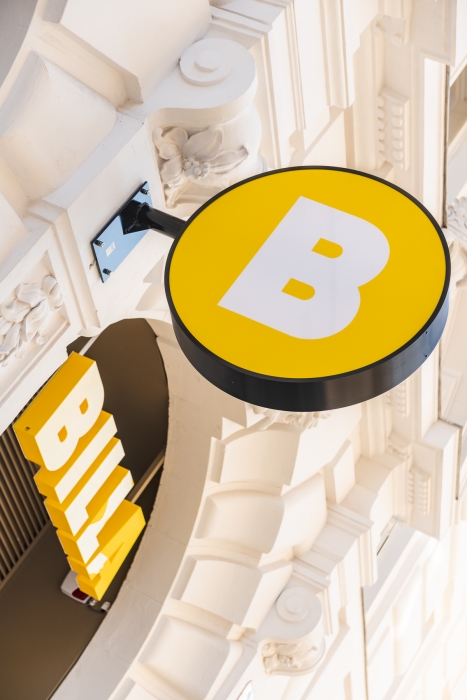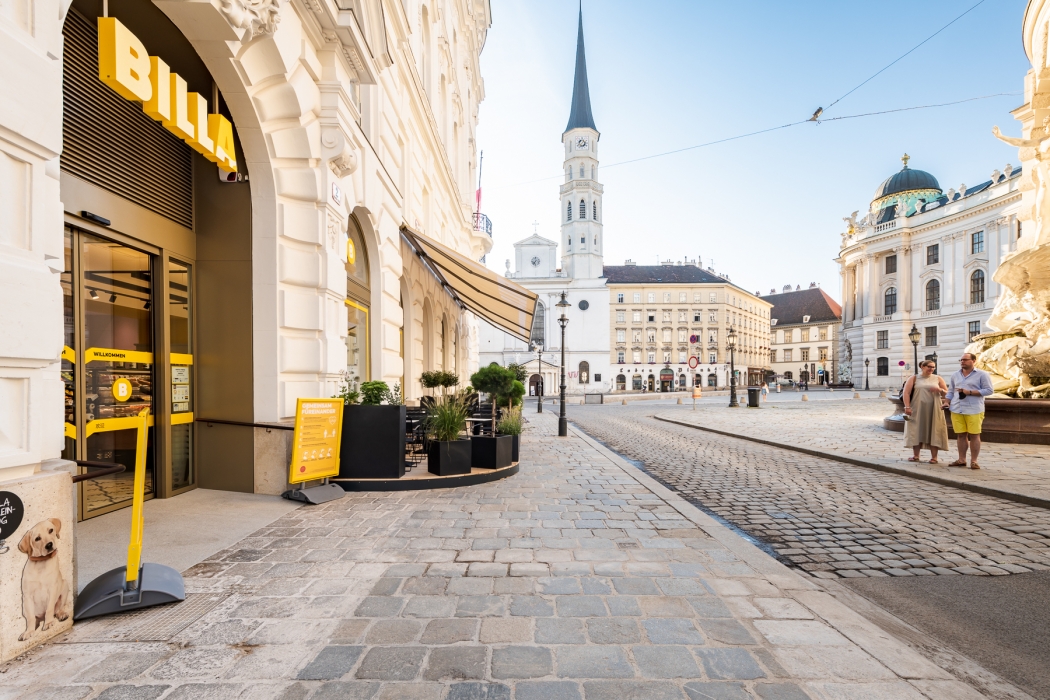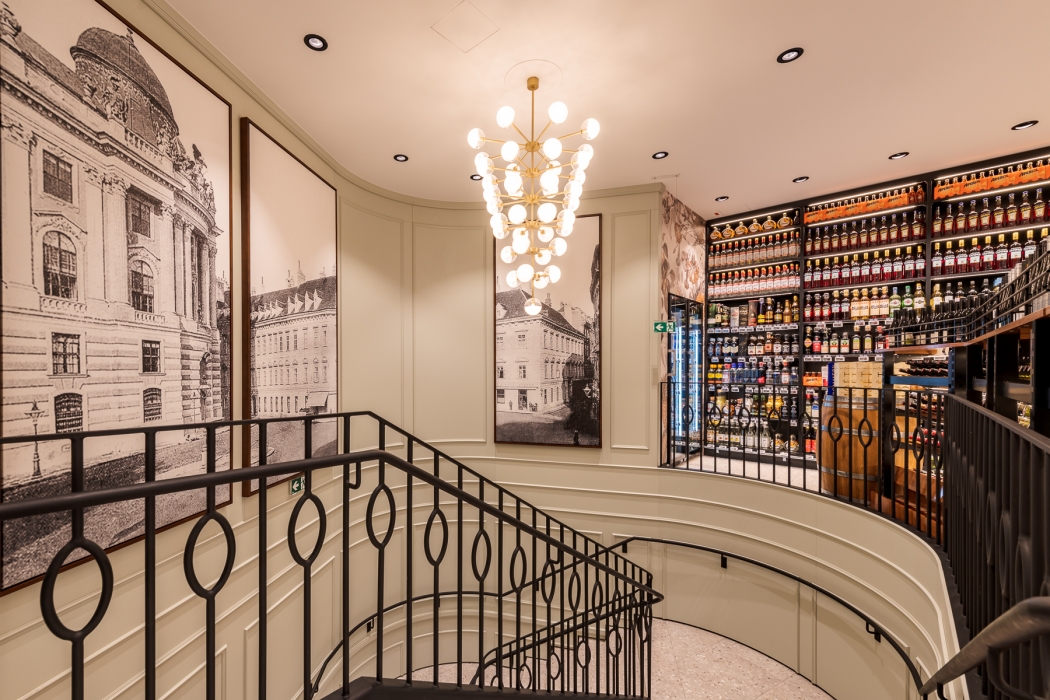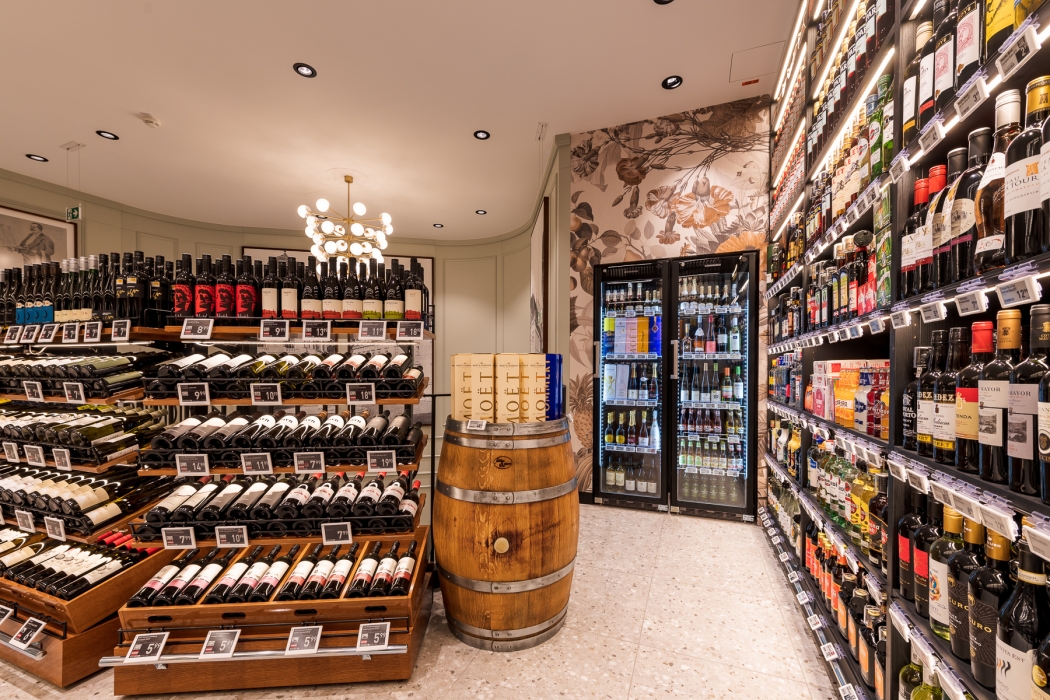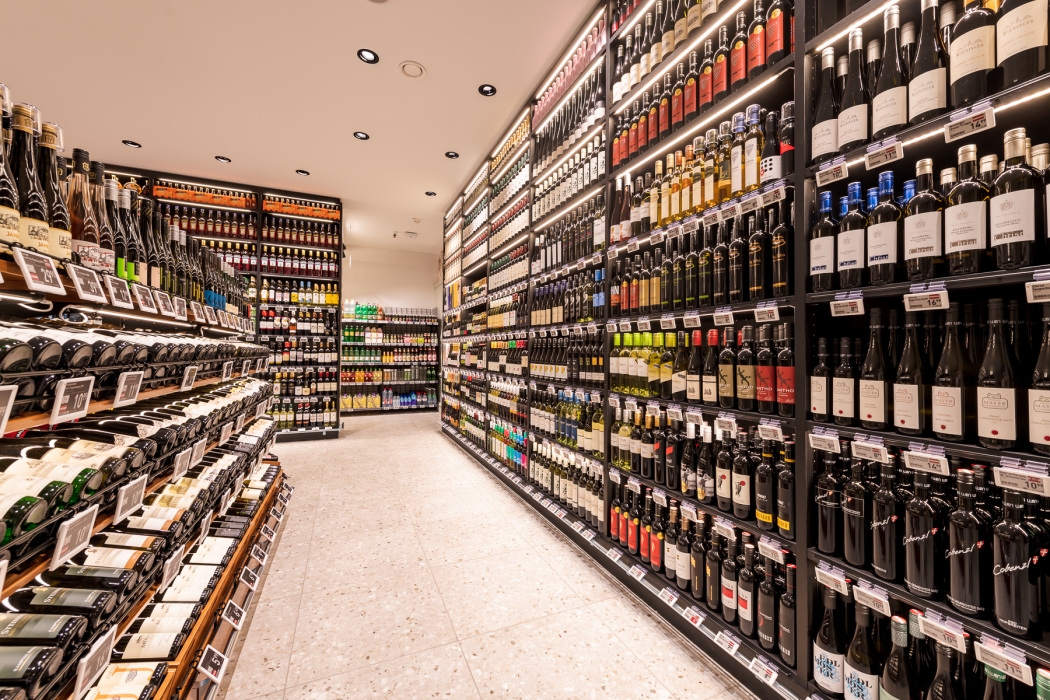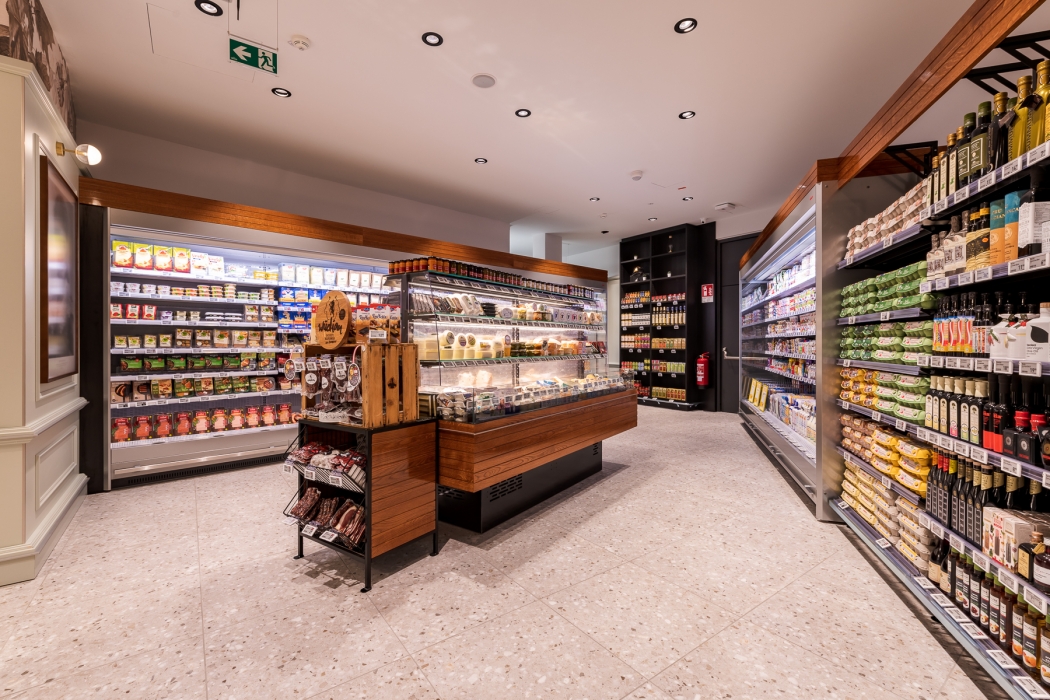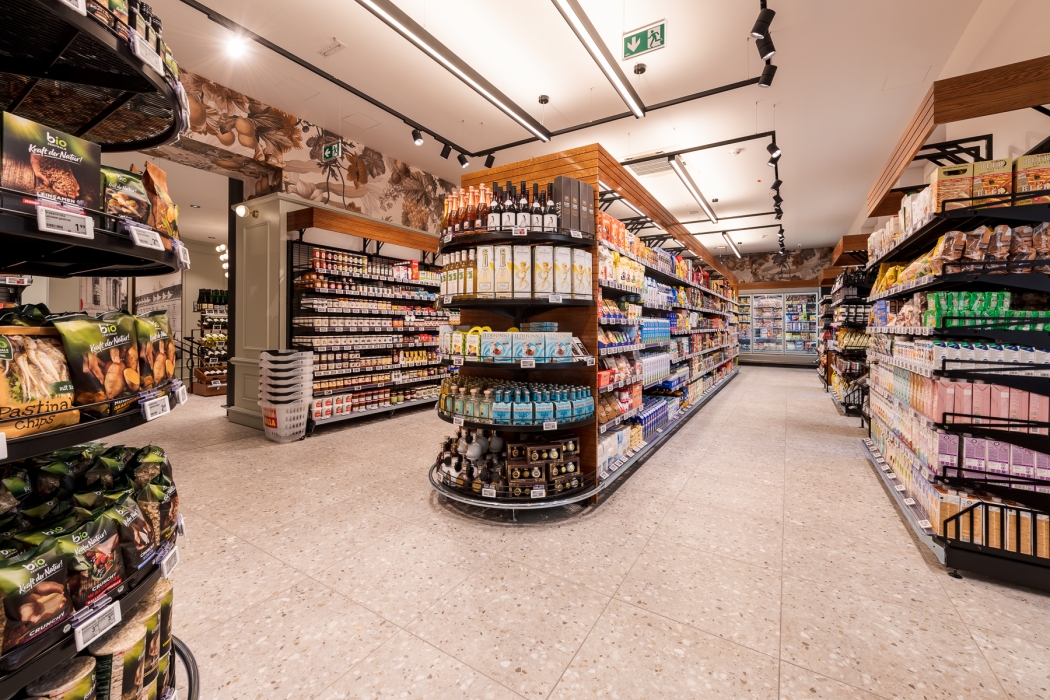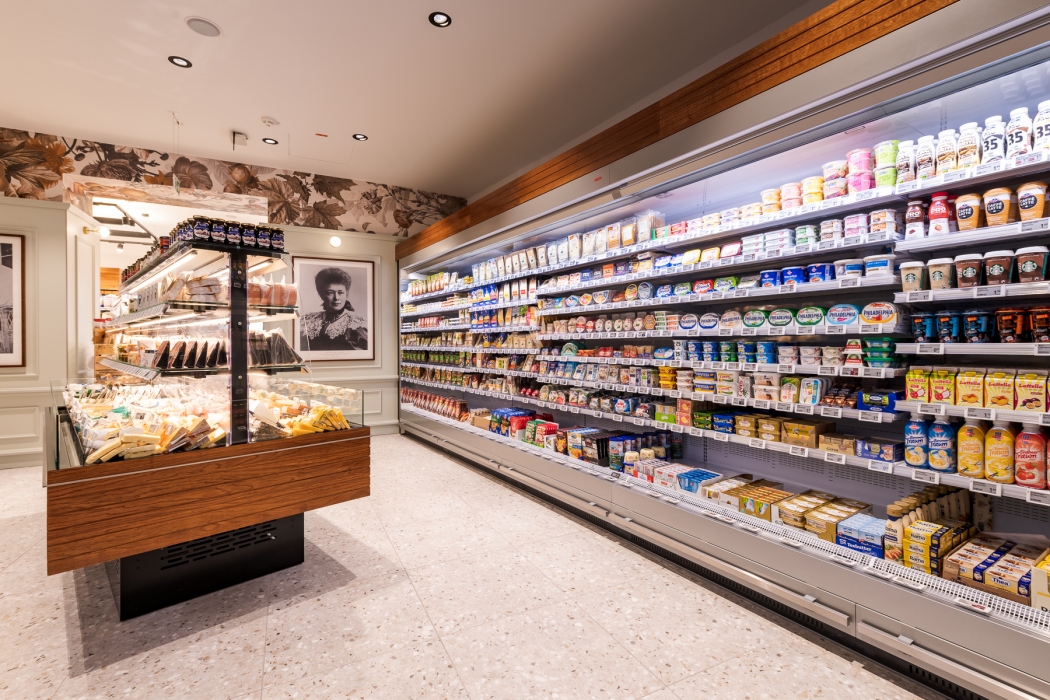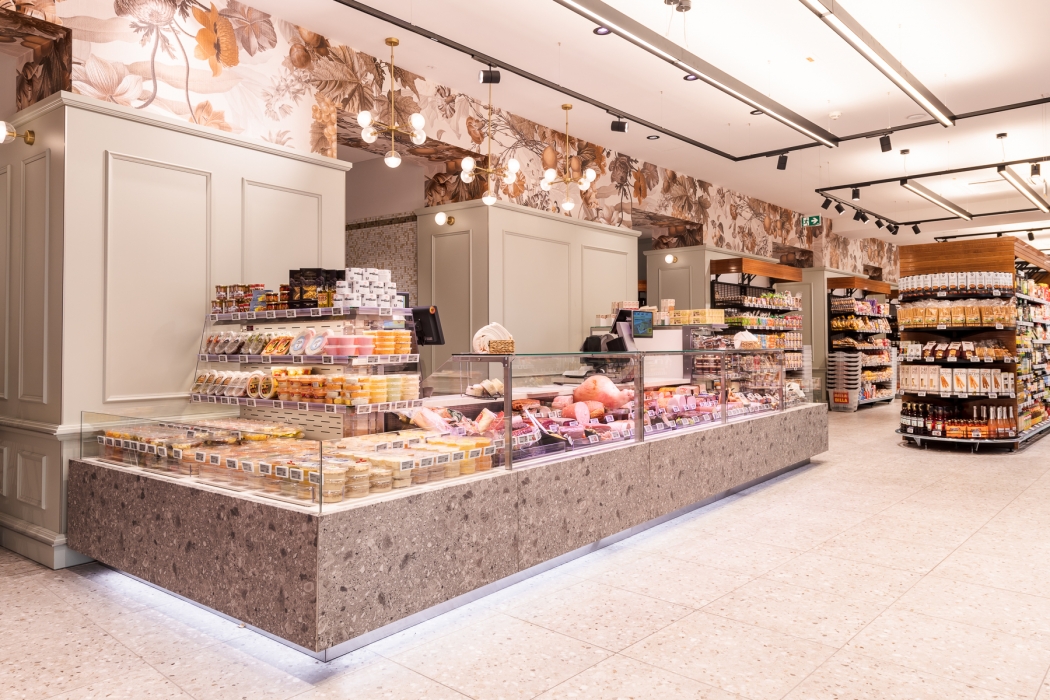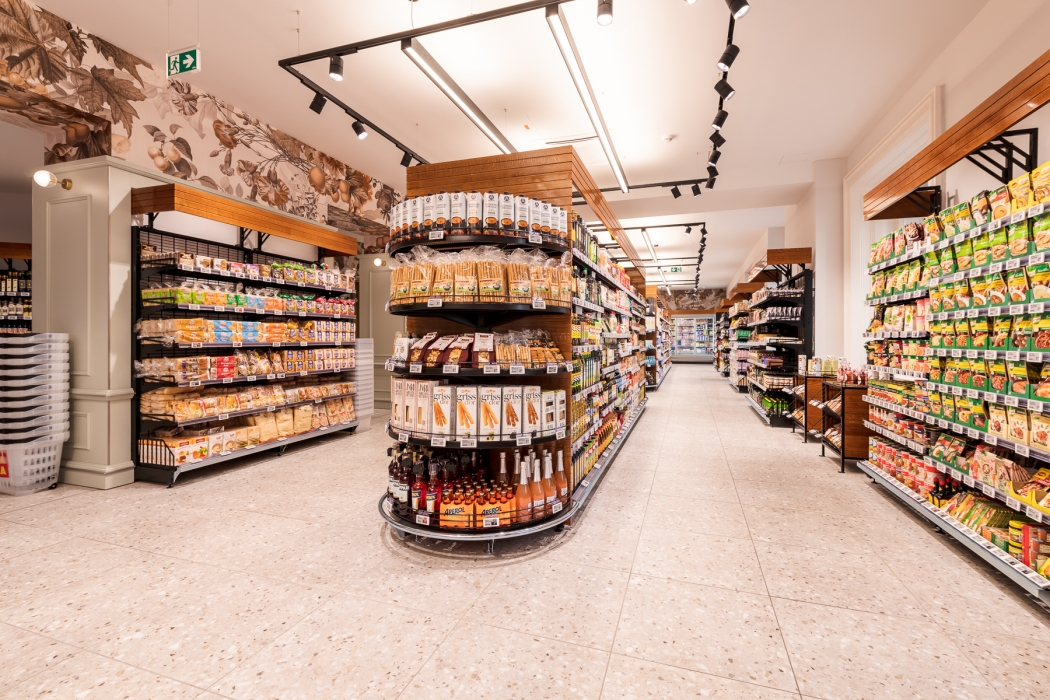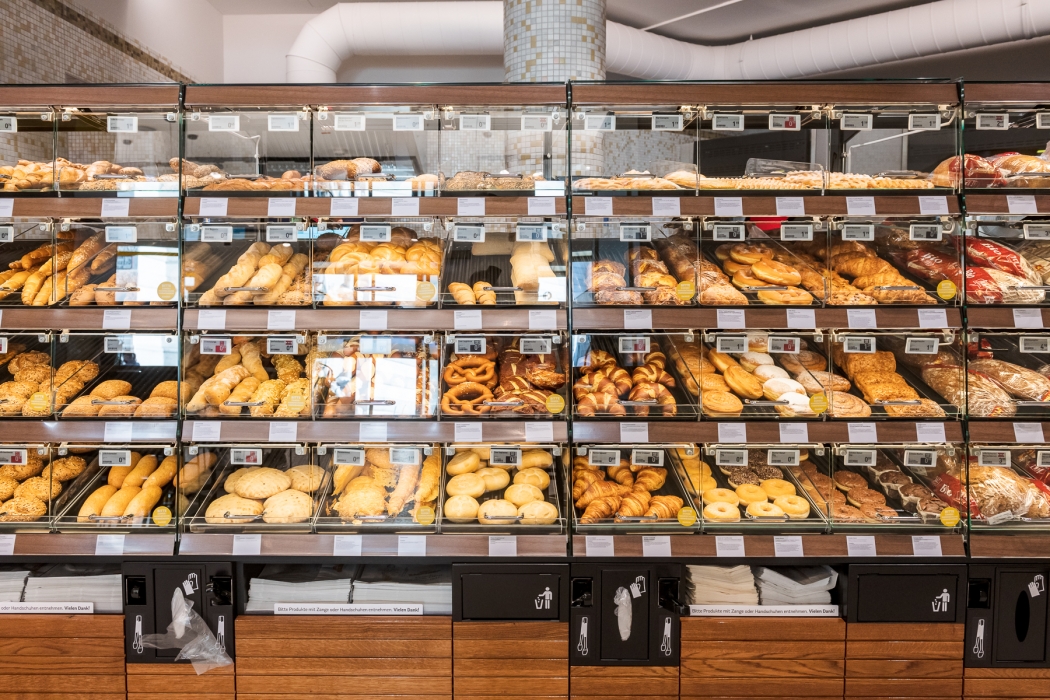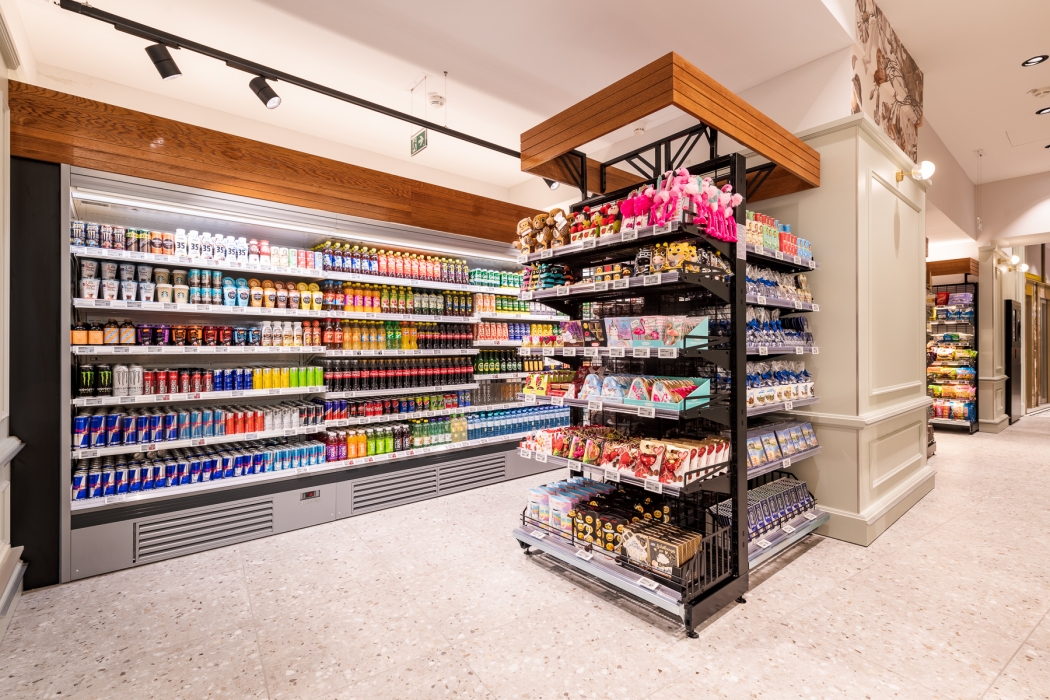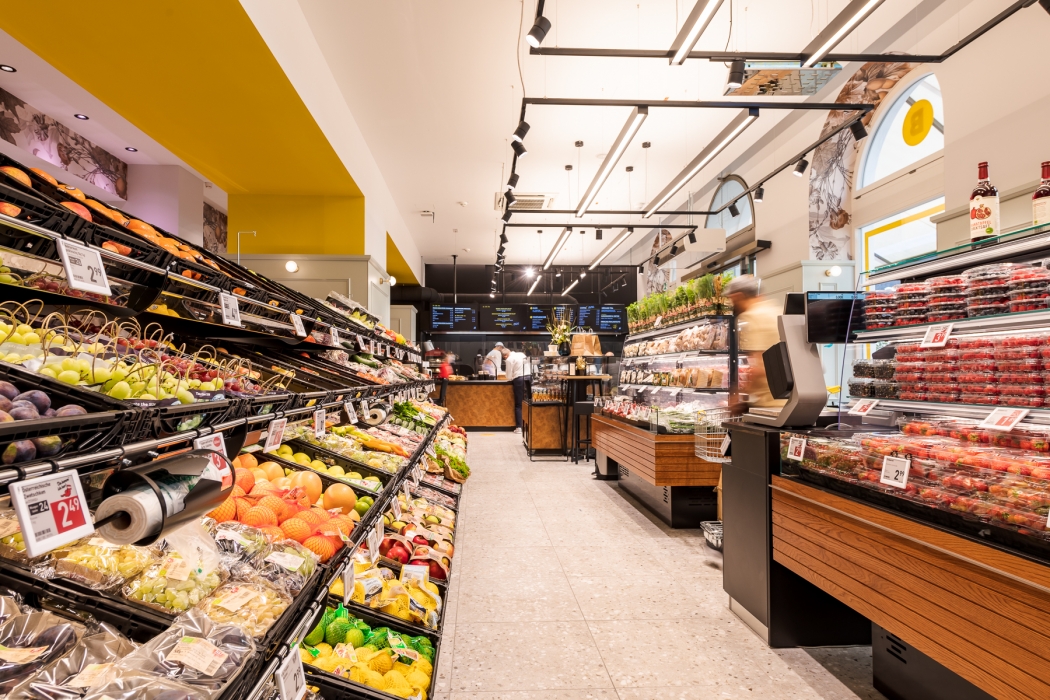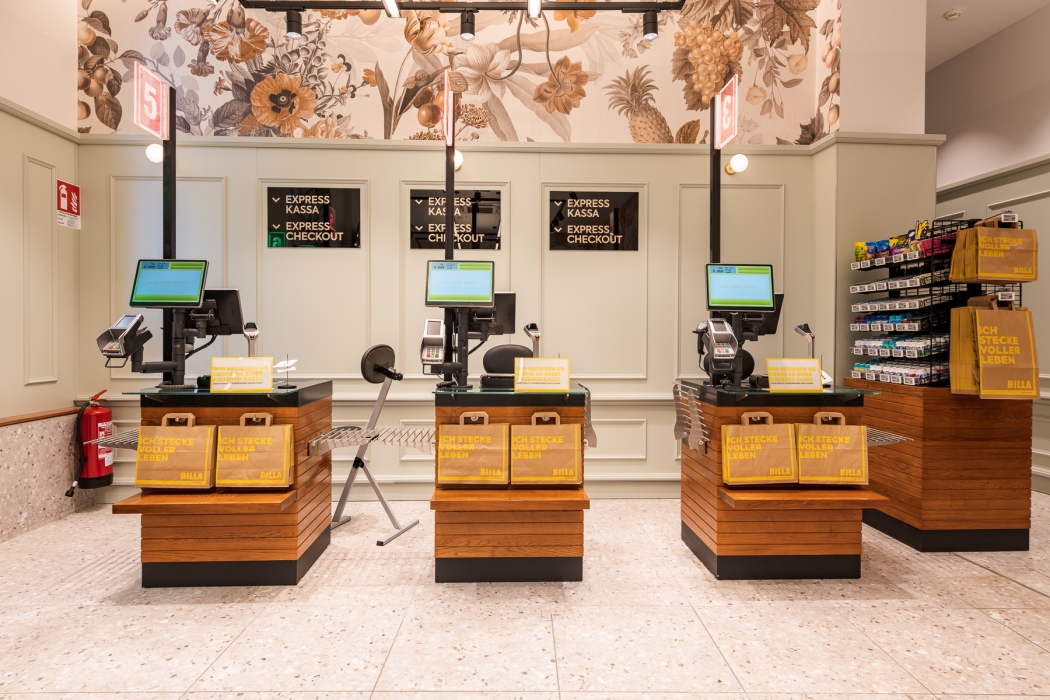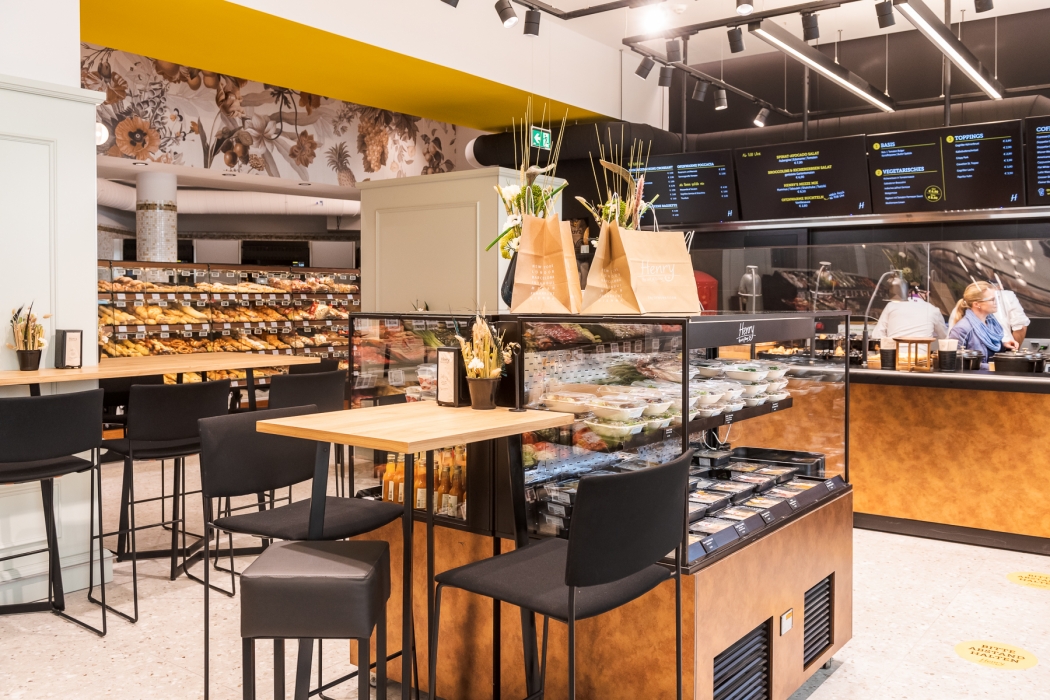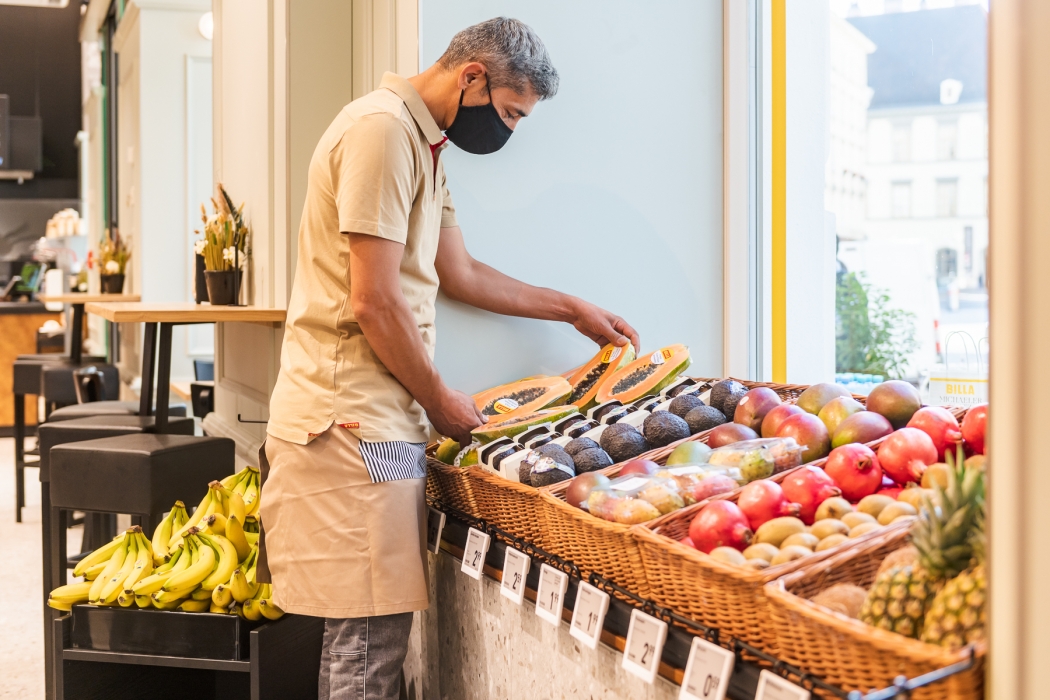 BILLA Vienna Michaelerplatz

Close

BILLA Vienna Michaelerplatz
Location
Vienna, Austria
Services
Manufacture, Installation, Shop Equipment
Architect
section.d, Smertnik Kraut
SQM
700 m2
Photo credit
Christian Dusek / Billa Merkur Österreich
Enjoyment with a history
A former traditional café not far from the Hofburg in Vienna is the home of BILLA's new flagship store. BILLA found the right answer for this location with its wealth of cultural history, and paid its respects to the historical legacy with an unusual shop concept by the Viennese architects section.d and Smertnik Kraut. The multi-layered shopfitting by umdasch The Store Makers completes the picture.
Project
BILLA Vienna Michaelerplatz
Location
Vienna, Austria
Services
Manufacture, Installation, Shop Equipment
Architect
section.d, Smertnik Kraut
SQM
700 m2
Photo credit
Christian Dusek / Billa Merkur Österreich
Wood panelling on the walls, opulent wood furnishings and a curving staircase with an open railing recall the former coffee house, as do the pictures with quotes by famous guests including Hugo von Hofmannsthal, Bertha von Suttner and Stefan Zweig. Mosaics in the area near the entrance and the delicatessen section as well as the indirect lighting play subtly with the charm of past times, admittedly in a modern interpretation.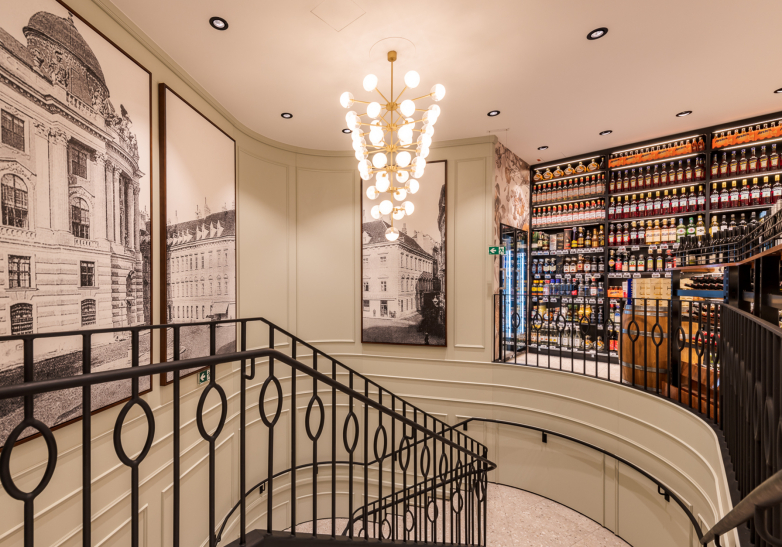 The BILLA flagship store on Michaelerplatz also scores with its extensive product range, which was compiled to suit the clientèle. The ground floor offers convenience products for the residents and office workers in the district as well as tourists visiting the exclusive address. With the motto "Ready to cook", the second floor invites visitors to stock up quickly with a wide range of food products. In addition, foodies can taste fine wines and coffee and tea specialities – or treat themselves directly at the tables in the delicatessen section.