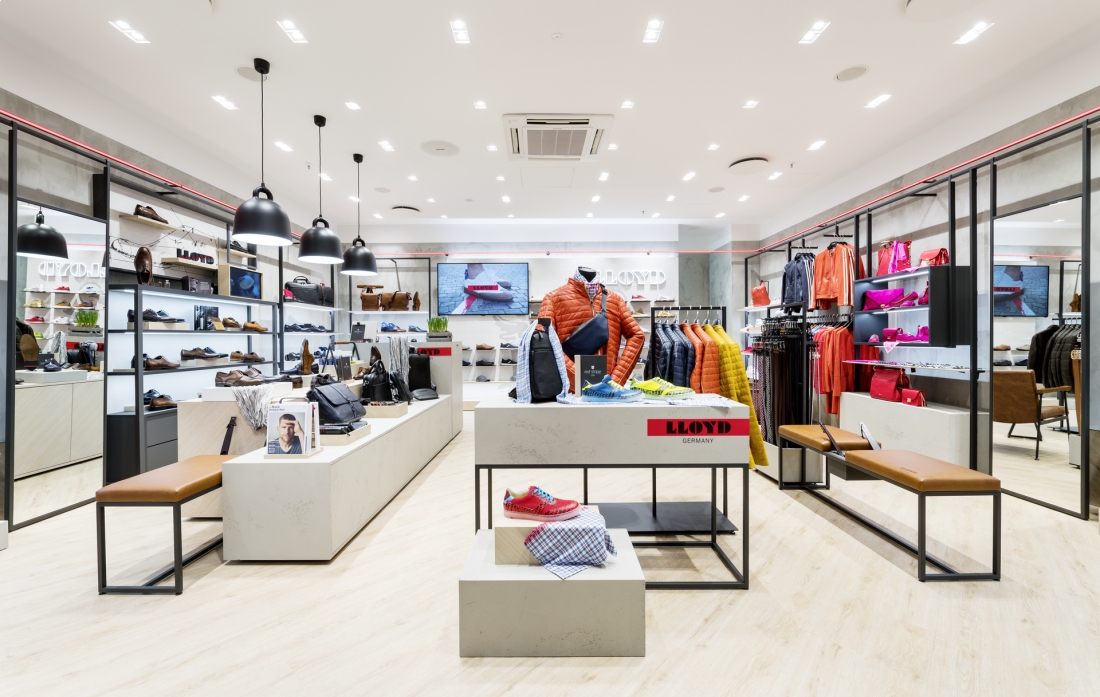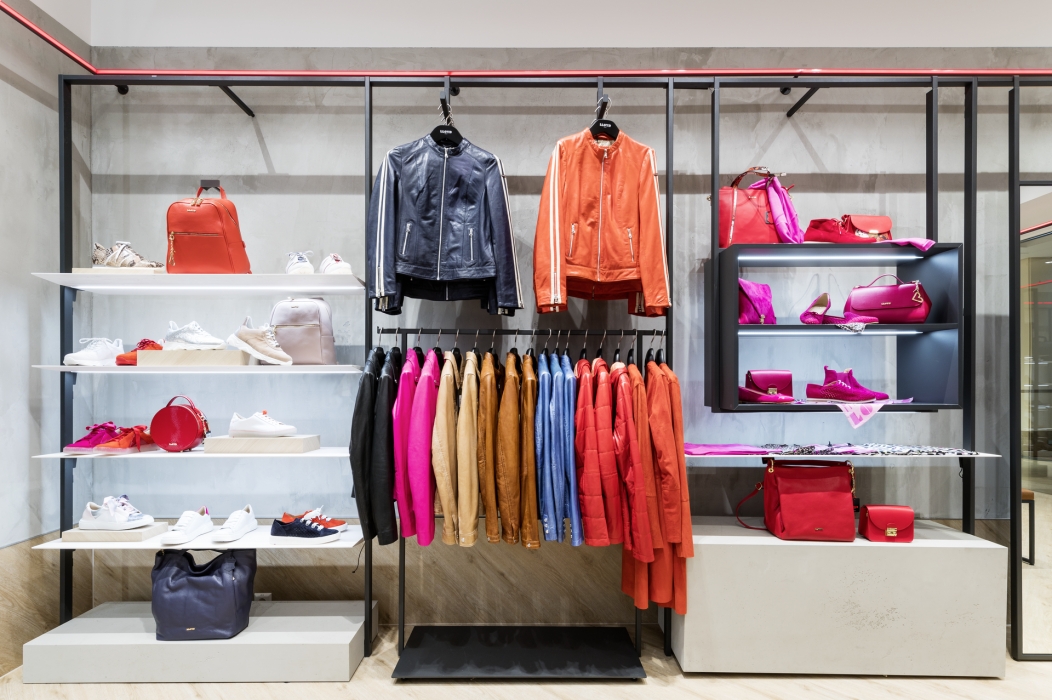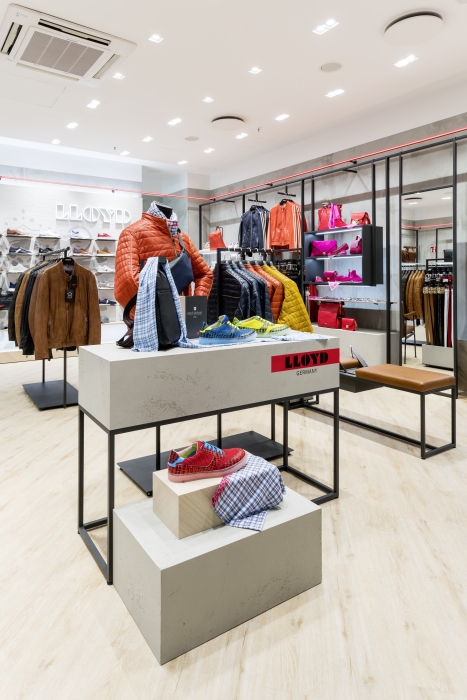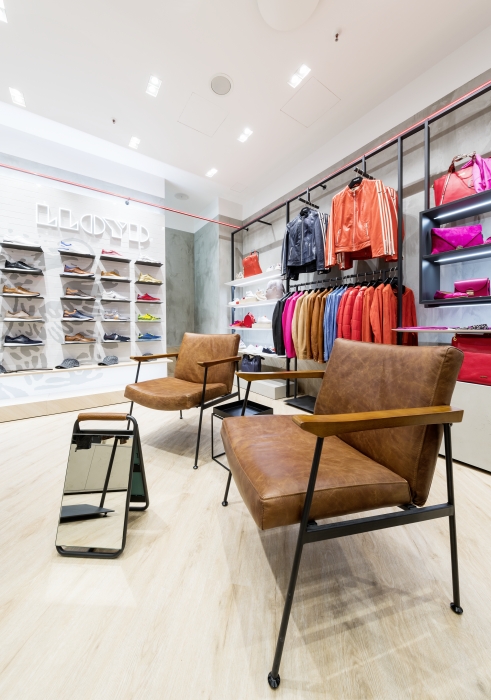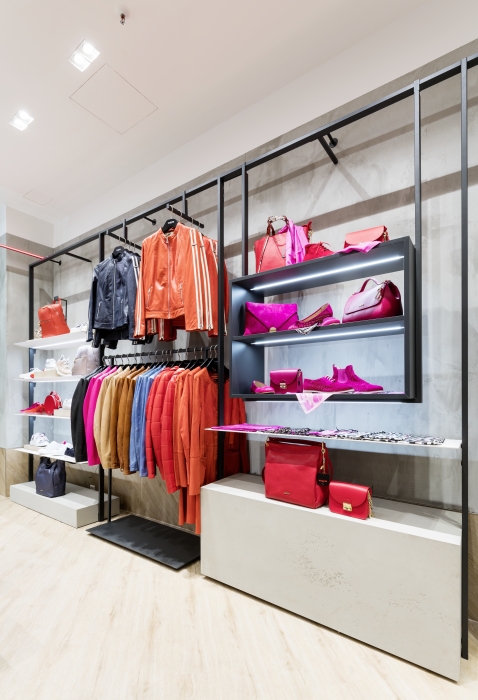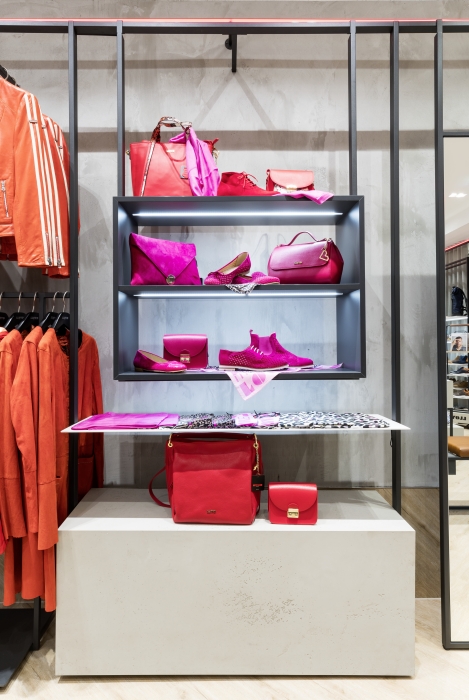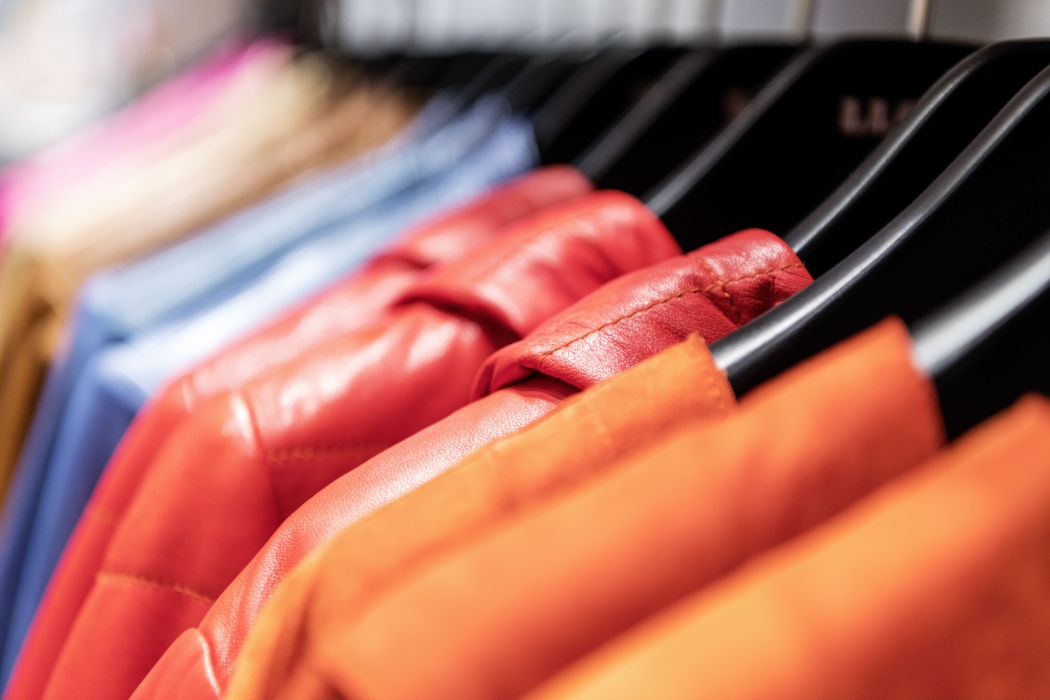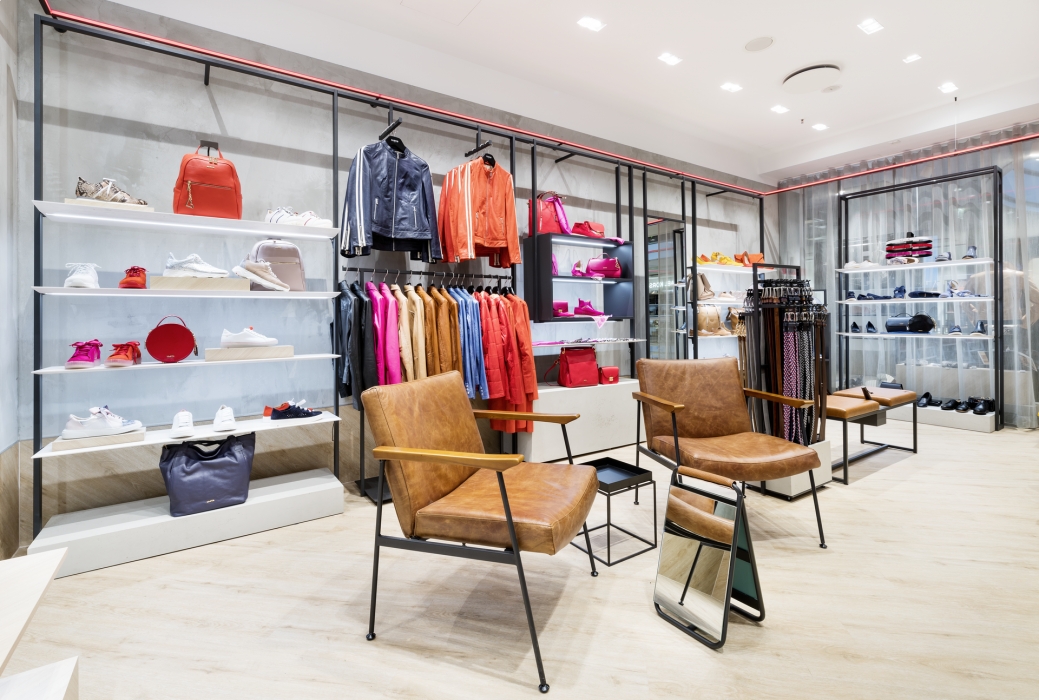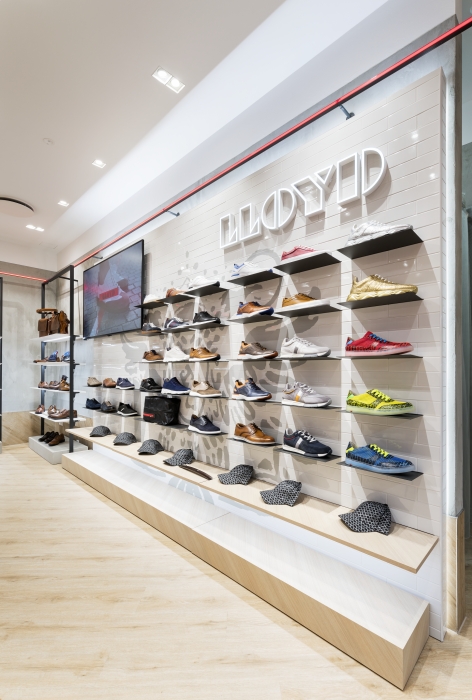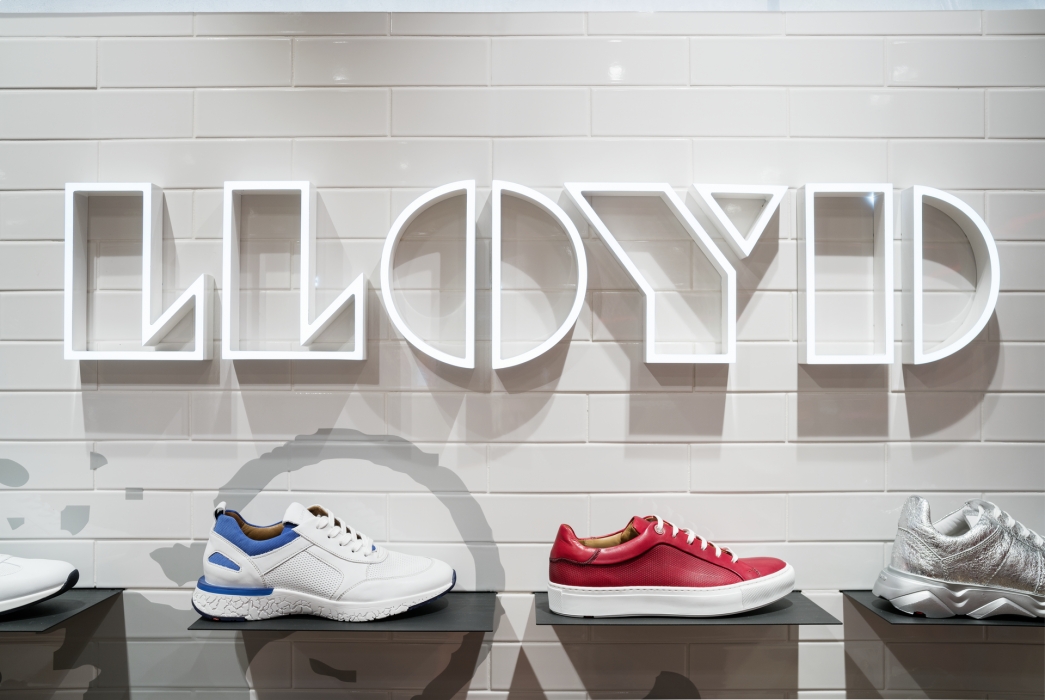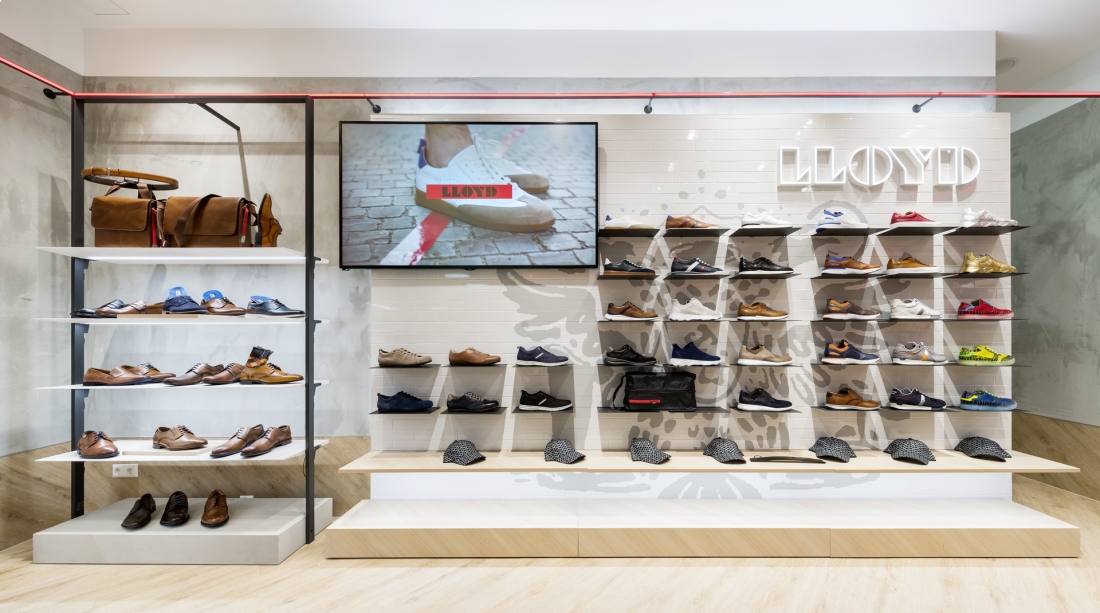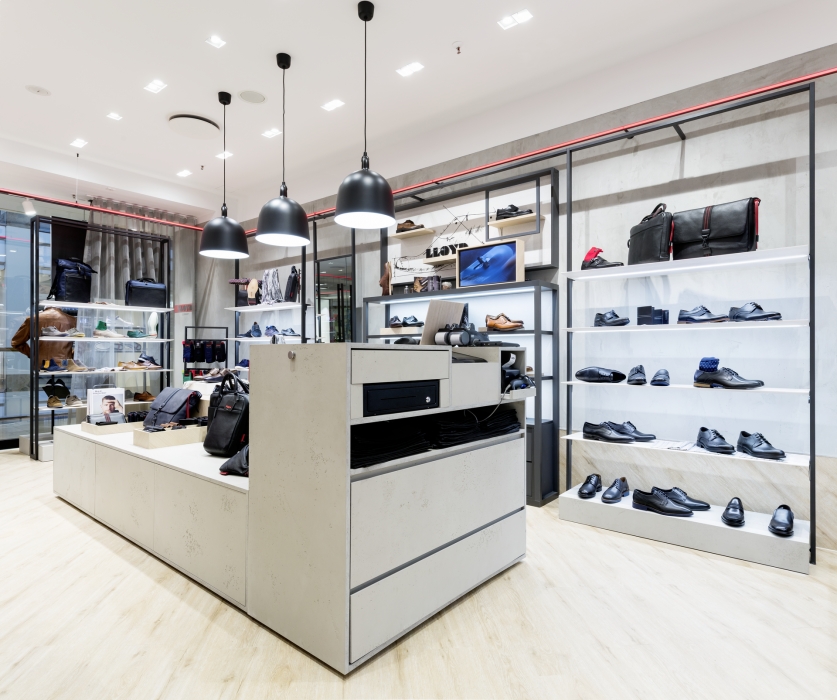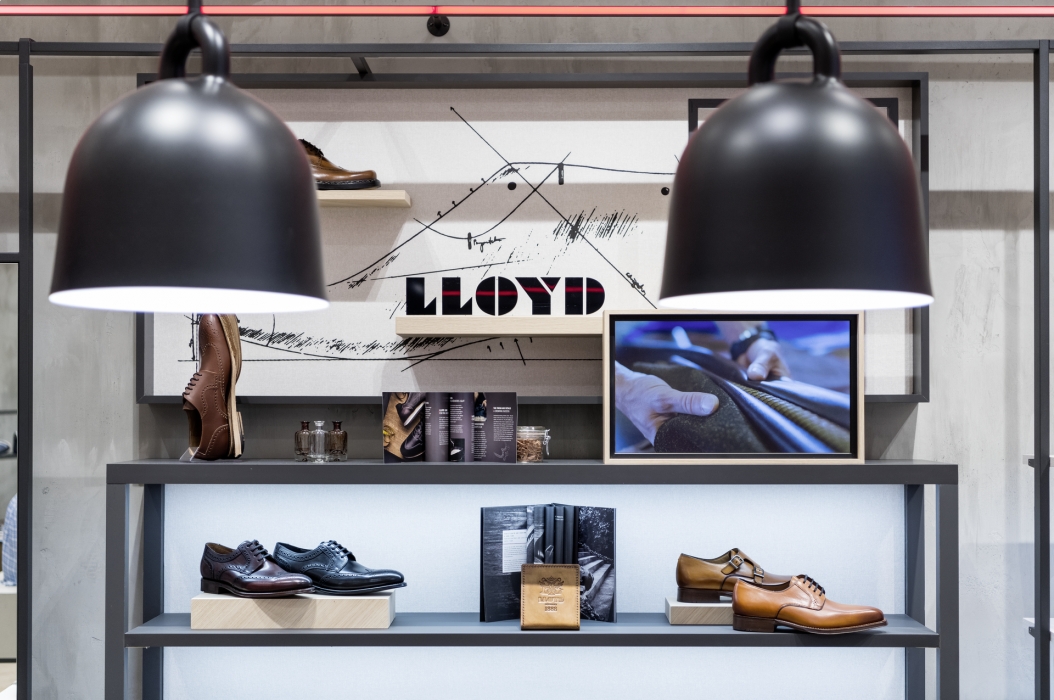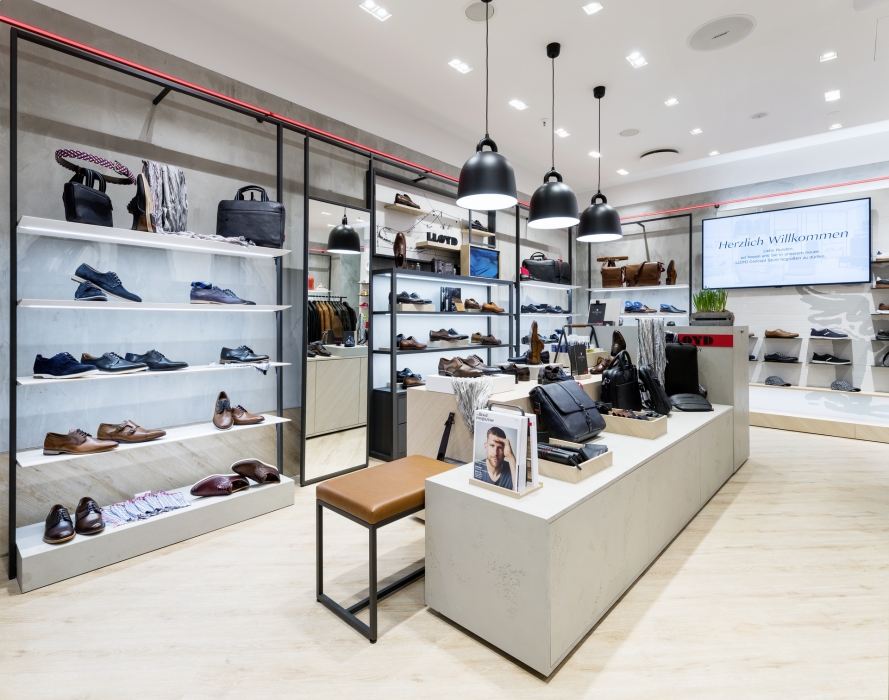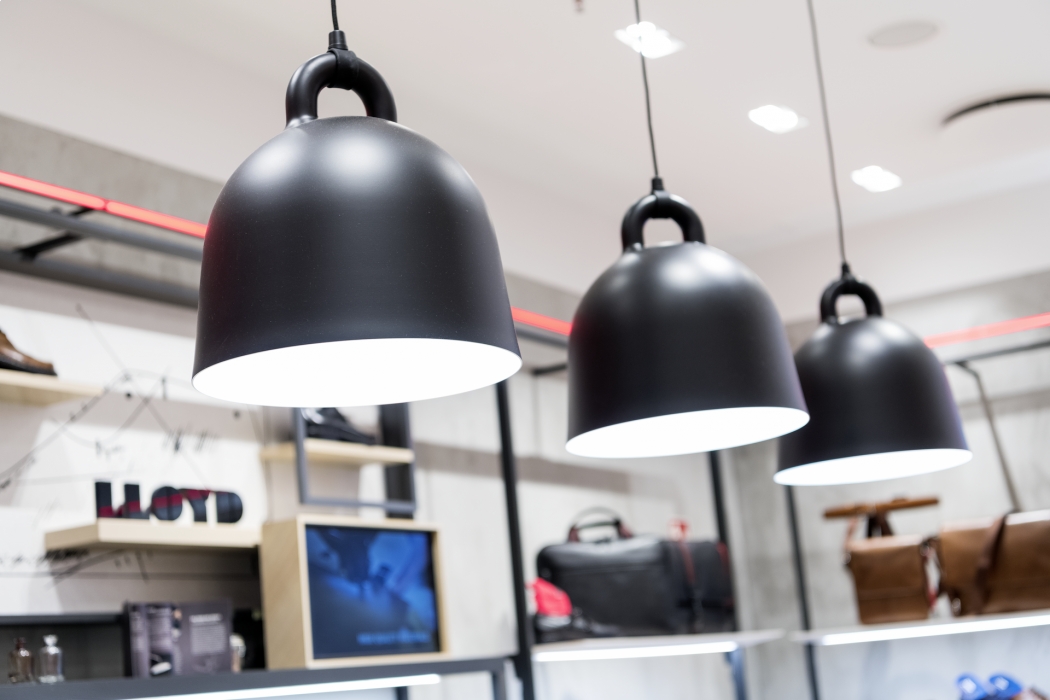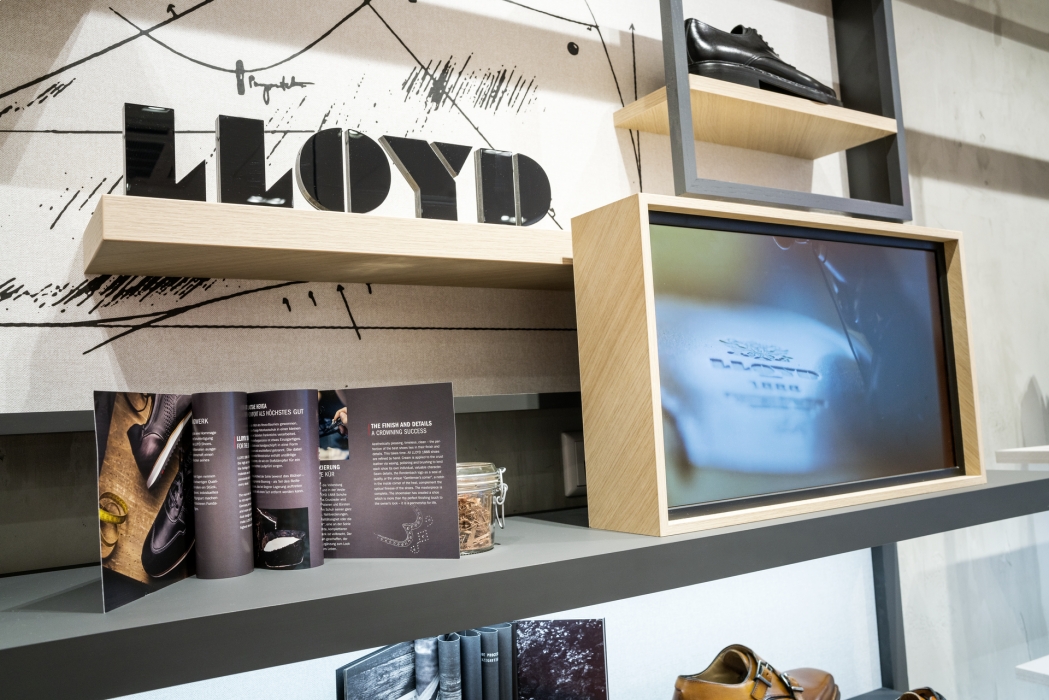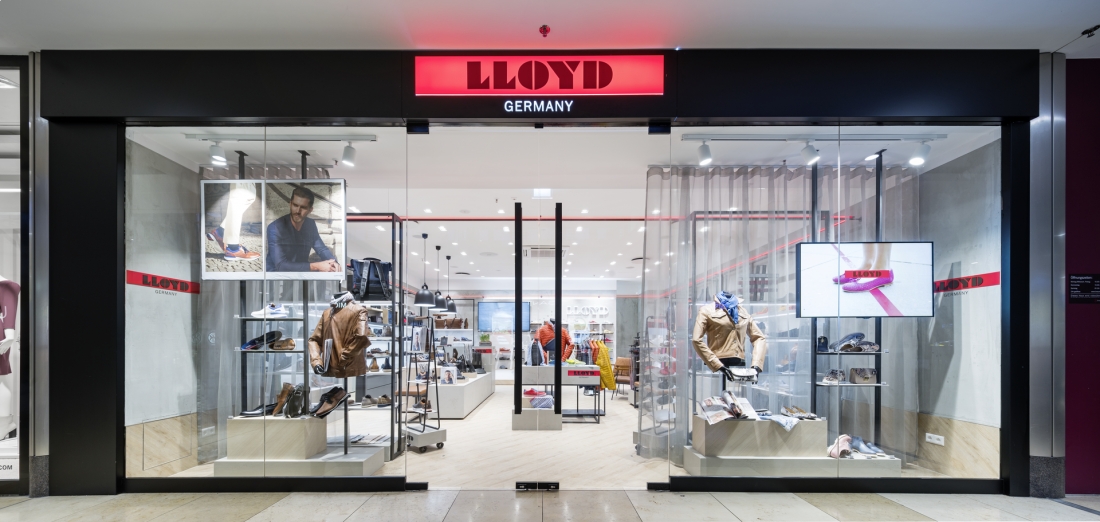 LLOYD Ludwigsburg

Close

Location
Ludwigsburg, Germany
Services
Concept, Design, Planning, Manufacture, Installation, Rollout, General Contracting, Digital Signage, Interactive Applications, Rollout, Maintenance & Support
Architect
umdasch
SQM
53 m2
Photo credit
umdasch
LLOYD's new concept store in Ludwigsburg, Germany, skilfully offers an emotional experience through umdasch's holistic, digital shop design. The use of materials such as wood, concrete and metal creates an extraordinary flair. A surrounding red stripe on the ceiling underlines the trademark of the shoe manufacturer. A particular eye-catcher is also the sneaker wall, which was specifically designed to appeal to the young, sporty clientele.
Project
LLOYD Ludwigsburg
Location
Ludwigsburg, Germany
Services
Concept, Design, Planning, Manufacture, Installation, Rollout, General Contracting, Digital Signage, Interactive Applications, Rollout, Maintenance & Support
Architect
umdasch
SQM
53 m2
Photo credit
umdasch
The typical shop counter gives way to a community desk as a central meeting point for consultation and open exchange.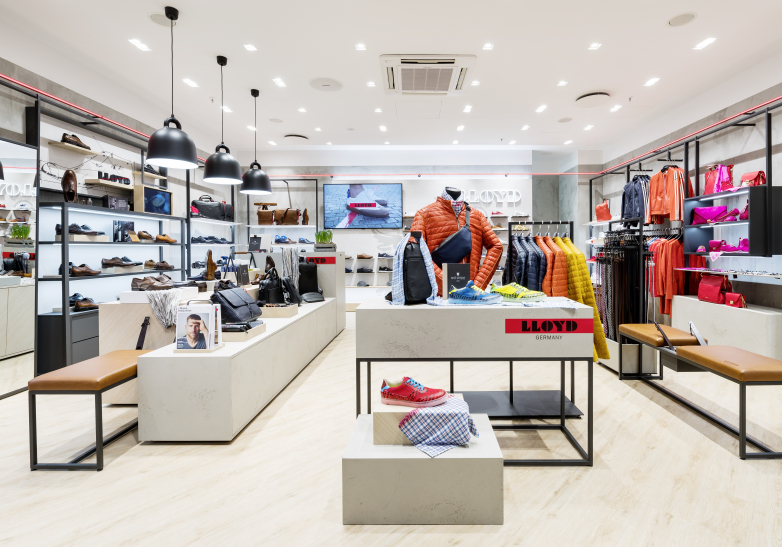 For the traditional shoe brand, umdasch's Store Makers were responsible for the concept, planning and implementation of the store design as well as for the digitalisation of the entire in-store communication. Digital signage is making its way from the shop window as well as across the entire shop area and is staging the extensive range of products even more dynamically. The centrally controlled content management system was also supplied by umdasch.