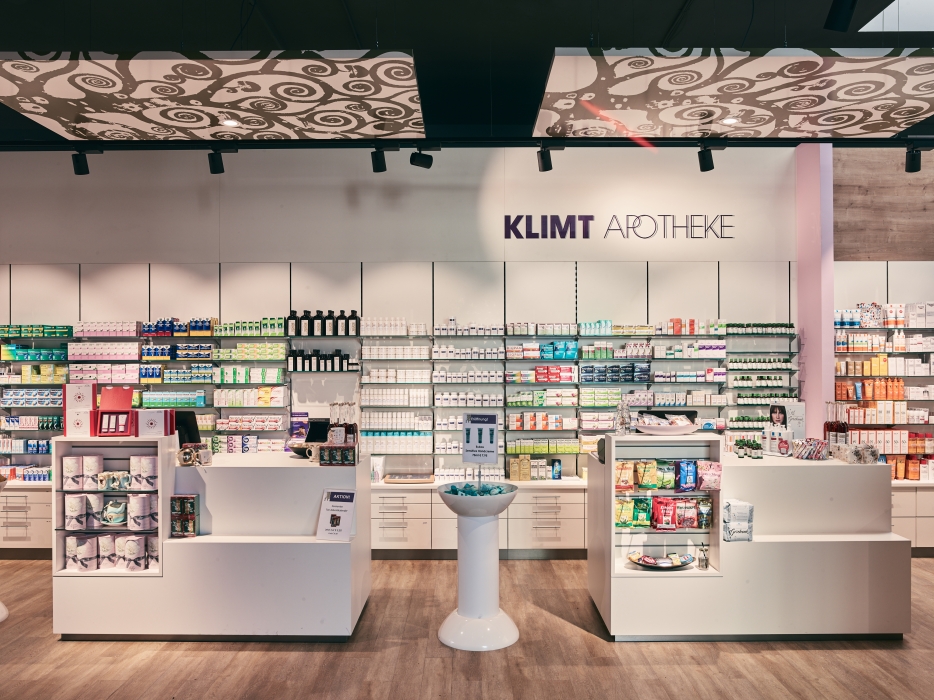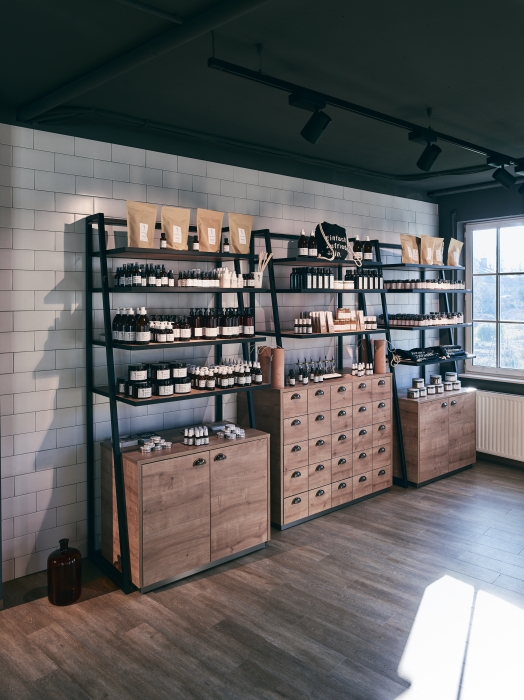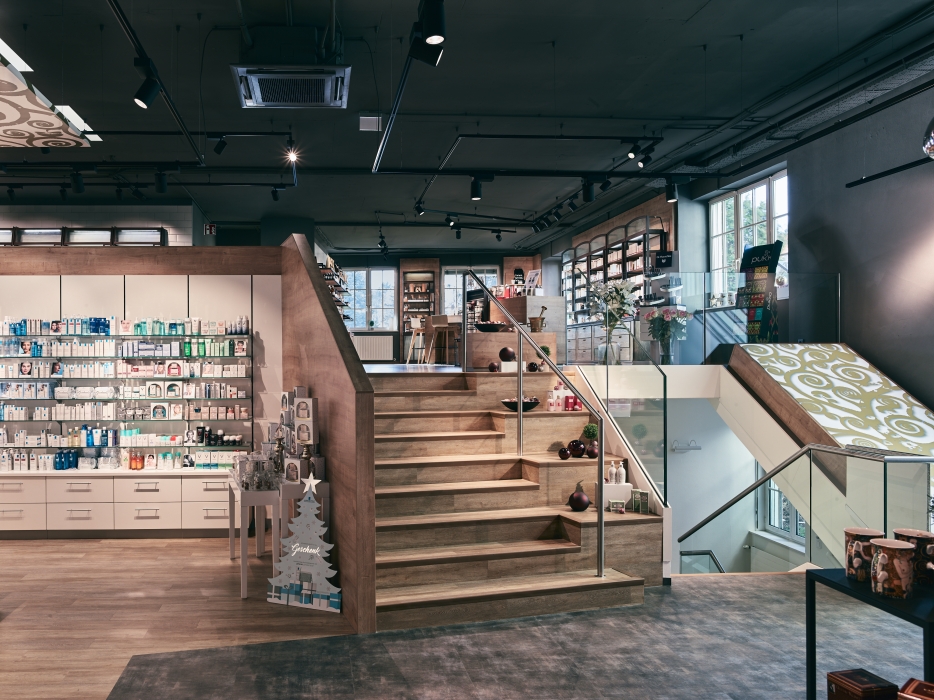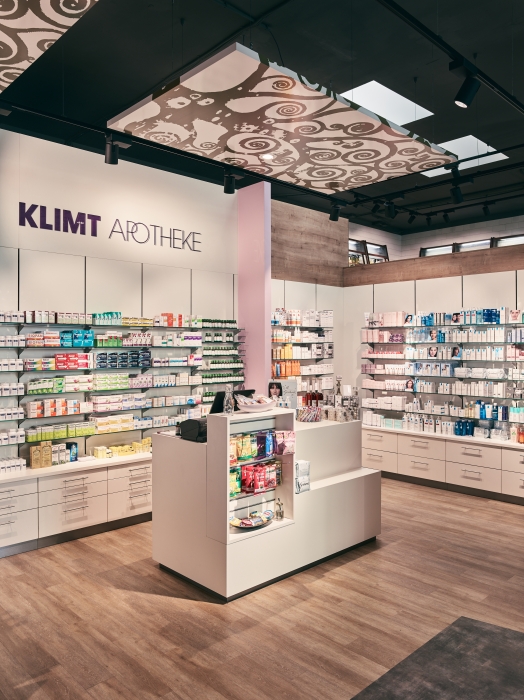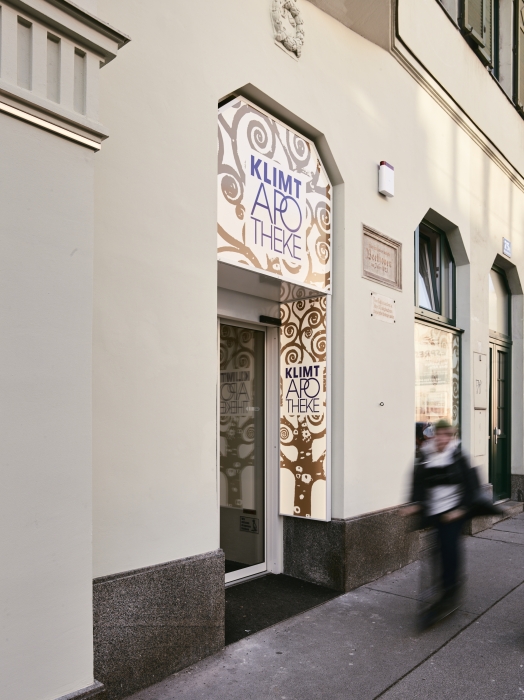 KLIMT Apotheke

Close

Location
Vienna, Austria
Services
Concept, Design, Planning, Manufacture, Installation, Shop Equipment, General Contracting, Lighting
Architect
umdasch
SQM
305 m2
Photo credit
umdasch
An artfully staged shopfitting concept
Gustav Klimt. One of Austria's most famous artists. The paragon of Viennese Jugendstil. Following the opening of the eponymous pharmacy in Vienna's 12th District he now also provides the name and the design for a newly created place in which health goes hand in hand with wellness and exclusive cosmetics. In the new Klimt Pharmacy the entire added-value chain of the Store Makers of umdasch also went hand in hand. The harmonious concept – including all General Contracting and shopfitting services – was realised within just a few weeks. The Store Makers of umdasch translated the Tree of Life – one of Gustav Klimt's most famous works – as a symbol of harmony and naturalness into a modern concept that does full justice to the high-quality product range.
Project
KLIMT Apotheke
Location
Vienna, Austria
Services
Concept, Design, Planning, Manufacture, Installation, Shop Equipment, General Contracting, Lighting
Architect
umdasch
SQM
305 m2
Photo credit
umdasch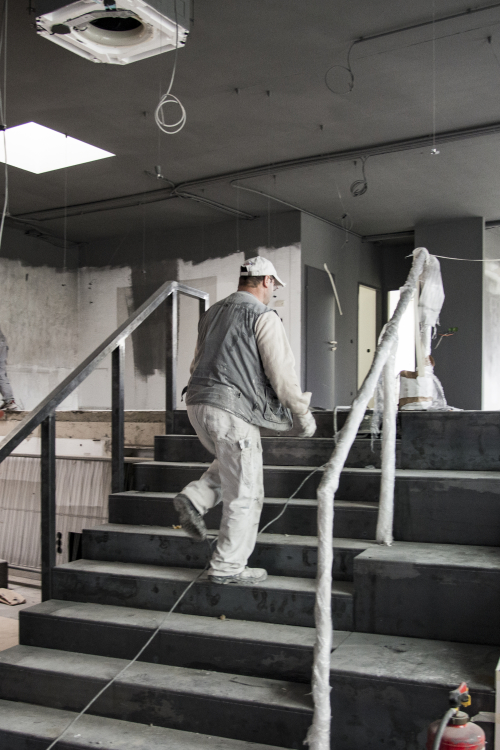 The Store Makers of umdasch realised this showcase pharmacy project from concept and design to providing services as general contractor.
Klimt Apotheke