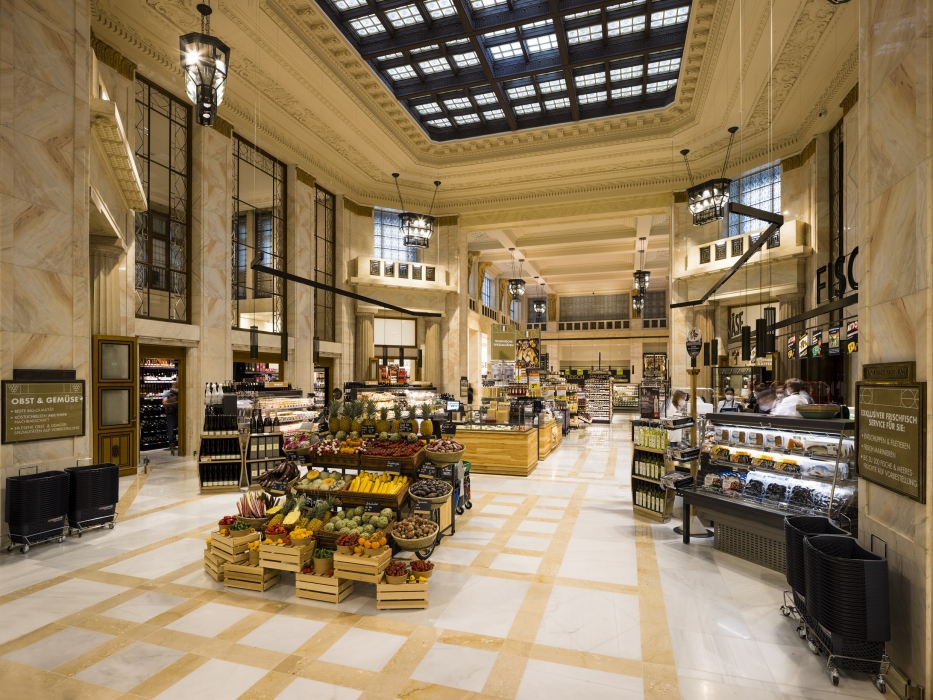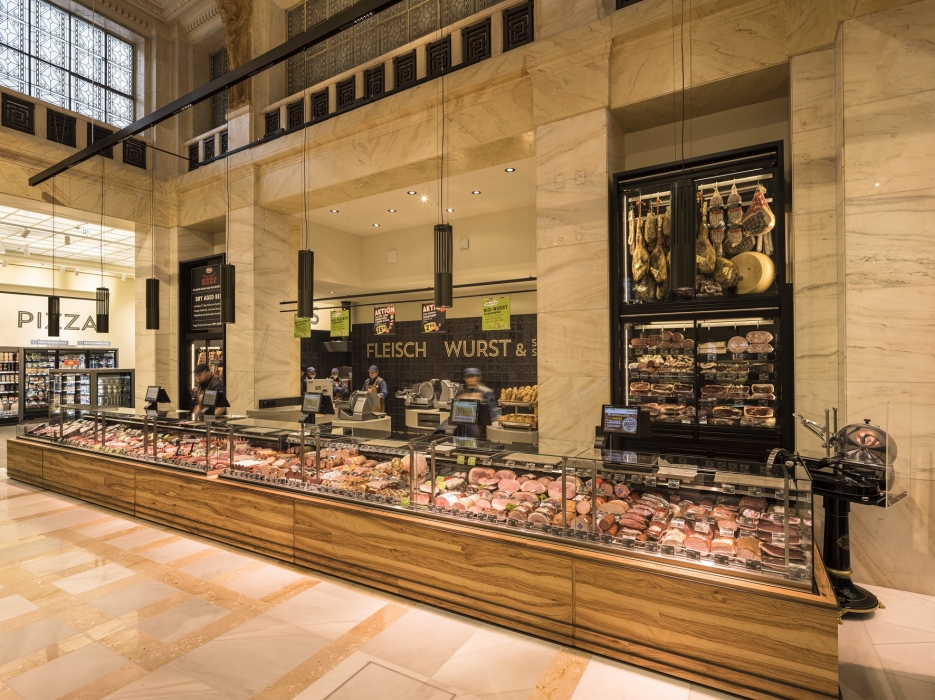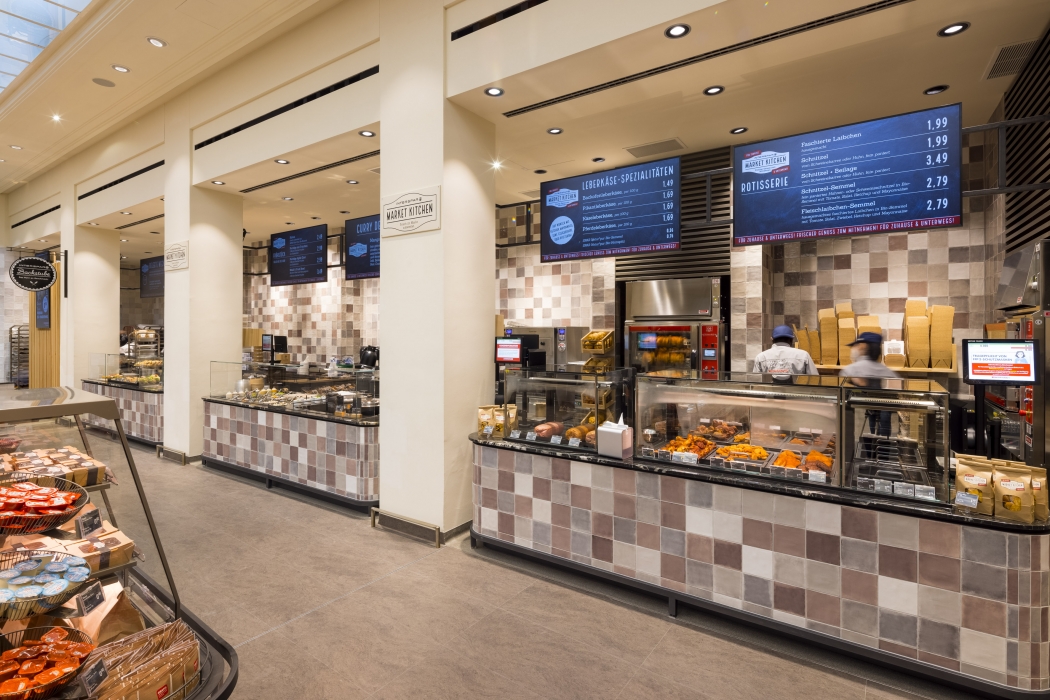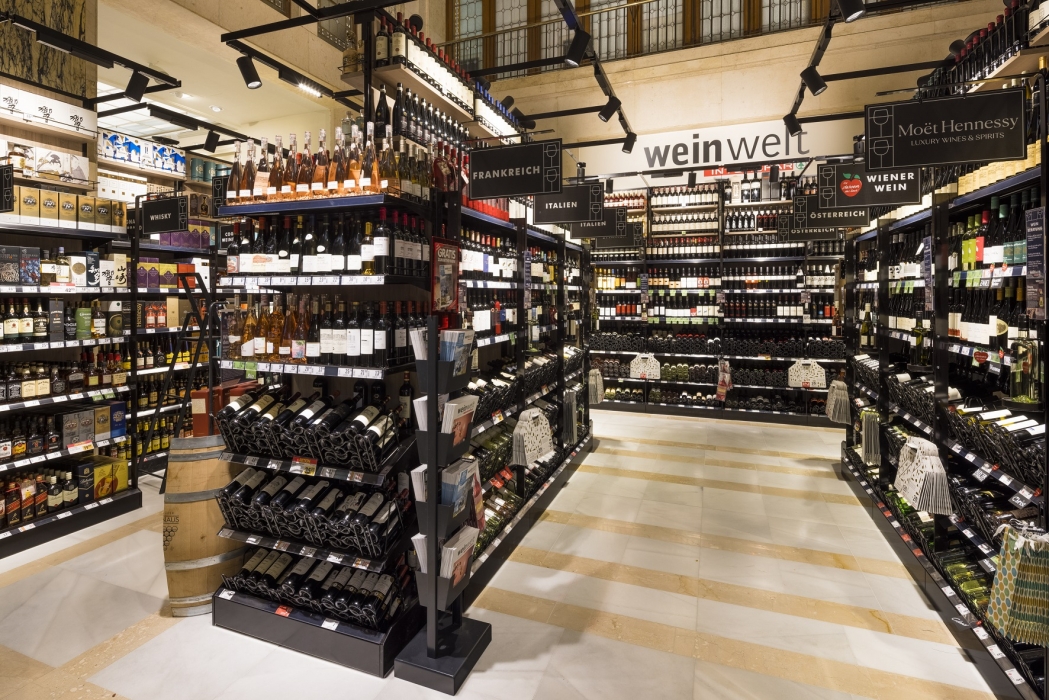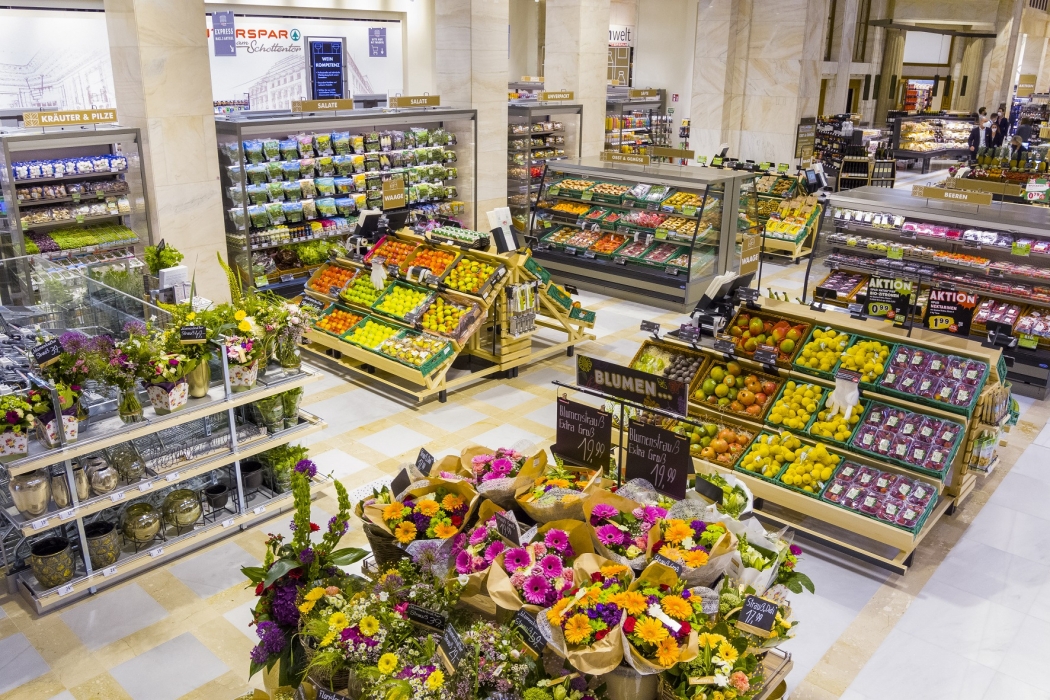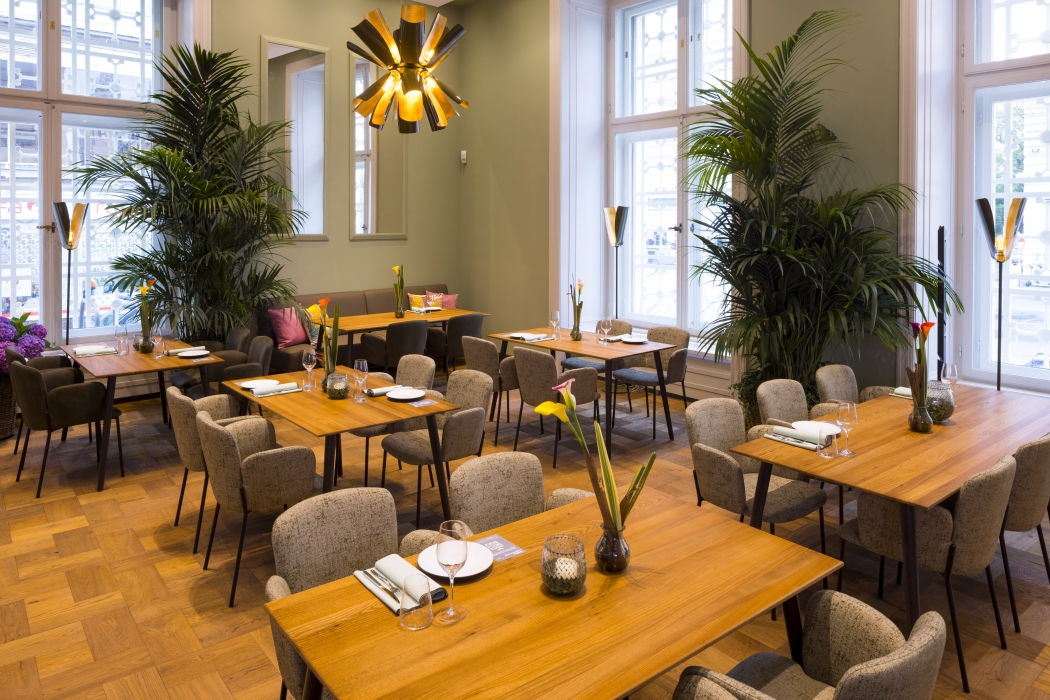 INTERSPAR am Schottentor

Close

Location
Vienna, Austria
Services
Value Engineering, Installation, Shop Equipment
Architect
Kulmus Bügelmayer Interior Architects
SQM
1770 m2
Photo credit
INTERSPAR / Brunnbauer
Food Retail
Today the former banking hall of the Wiener Bankverein is a superlative supermarket. In the heritage atmosphere of the historic protected building, Austria's leading local supplier has curated a sort of Best of the Best of its product range after some three years of planning and conversion.
Project
INTERSPAR am Schottentor
Location
Vienna, Austria
Services
Value Engineering, Installation, Shop Equipment
Architect
Kulmus Bügelmayer Interior Architects
SQM
1770 m2
Photo credit
INTERSPAR / Brunnbauer
From daily food supplies to seasonally changing specialities from all over the world, and from some 850 wines and sparkling wines to the first a la carte restaurant by Interspar on the mezzanine level – the elaborately renovated building at Schottentor has become a real stage presentation. But special laws govern the realm of the atlantes, glass windows and ornamentation. For the umdasch Store Makers this meant that the conversion had to treat the building structure sensitively as well as taking into account the typical pitfalls of old buildings such as varying floor levels, areas full of nooks and crannies and stairways.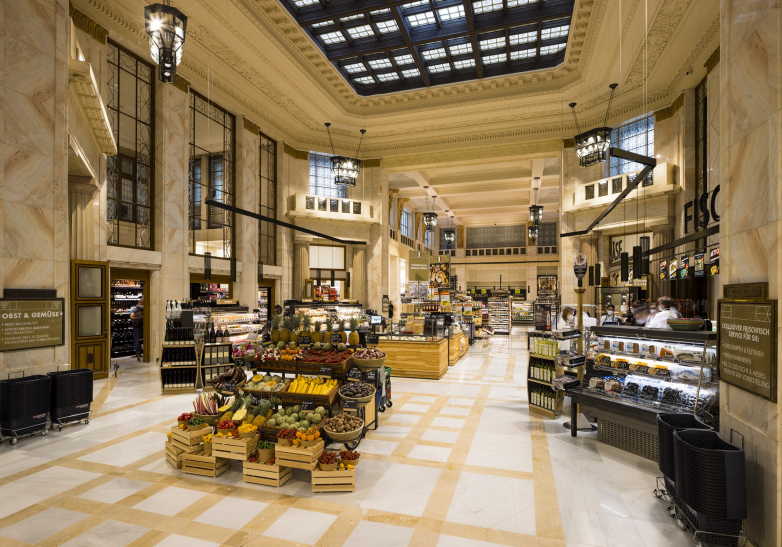 An unusual location demands special solutions. Shelves, gondolas, chilled counters – all the presentation furniture was specially constructed for the historic setting in the vicinity of the Ephrussi and Daun-Kinsky city palaces. And a second floor above the real marble surface, with fittings positioned freely in the space, encounter the historic heritage with the fitting respect. The charm of the new INTERSPAR, now already the 76th in Austria, lies in the way customers move through contemporary shopping terrain and simultaneously remain in close contact with history.