Store Makers´ Year End Deal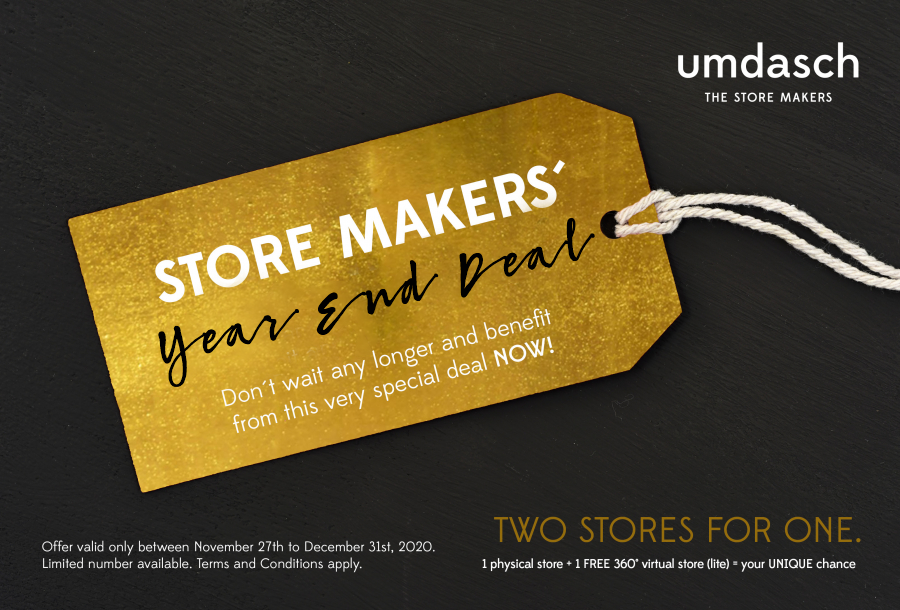 News
The Store Makers in Middle East
have great news for all retailers:

Every new order for a store of minimum 50m² includes a free 360° virtual store (lite).

A unique chance for your brand/your company to create hybrid store experience and increase revenues beyond the traditional brick&mortar retail. The deal is valid between 27th November and 31st December 2020.
What´s included in the deal?
Capturing of 360° photos of the store on-site.
If the store to be captured is outside UAE additional travel costs will apply.
It includes the capturing of 20 hotspots, which covers a store sizes around 100-150 m².
Basic editing of digital content if required: e.g. remove security, not essential sales tags.
Building the 360° Virtual Store.
Integration of two videos, with content provided by customer (Youtube or Vimeo).
Integration of one Call-to-Actions (e.g. Link to online shop, Pop-up with a link to a landing page …).
Providing the meta data for publishing.
License Fee for 5 months.
Here you can find the whole Terms & Conditions: