Electronic Shelf Labeling
Electronic price labelling
Electronic Shelf Labeling (ESL) is the price and product information of tomorrow. The professionals at umdasch Digital Retail plan and integrate these smoothly into your store design. Digital price labels attached directly to the shelves enable automatic price and information labelling of the goods at the push of a button.
Advantages of these labels include not only consistent price security in retail and the quick reaction to price changes, but also the labelling of additional information. Smart room labelling for companies is another application possiblility for ESL signs.
umdasch developed its own sophisticated solution under the name of 'ESL.inclusive by umdasch'. Alonside the shelves, the tags form a visually uniform and integrative system. If existing shelves are retrofitted with ESL.inclusive, all tags are operated with a single battery per rail. However, when purchasing a new shelving unit from, they can be powered directly via the shelf upright, without any wiring whatsoever. Upon request,umdasch Digital Retail experts plan the integration into the shop fitting and take care of the interface programming to existing software and the connection to existing databases.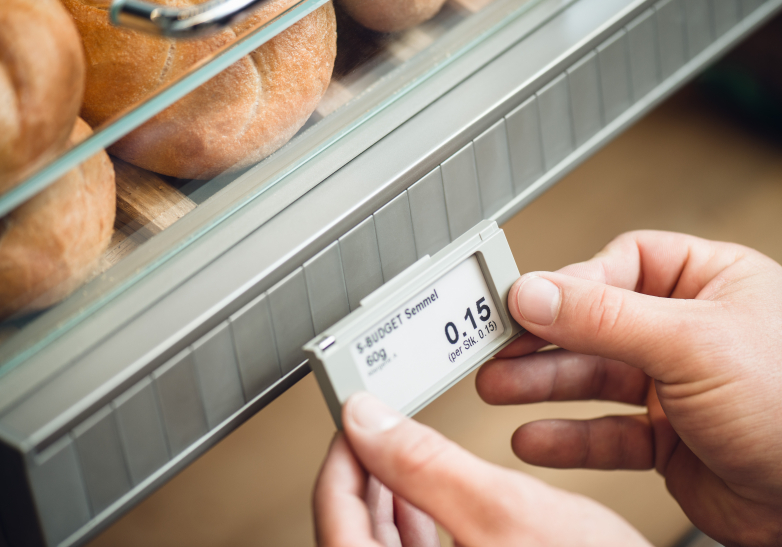 Numerous well-known retailers already rely on ESL from umdasch Digital Retail: All electronic price tags are based on modern e-ink technology, commonly used by e-book readers. Their high-contrast display and availability with black, white and red pixels represent for digital price labelling. In addition, acrylic elements, such as promotional or special labelling stoppers are available both for classic electronic price labelling on the shelf or the specially developed ESL.inclusive system by umdasch.
The electronic price tags can be mounted on almost any existing shelf system. However, there are also suitable rails for quick and easy installation. These allow a uniform and seamless view of the price tag and bracket, especially when varying sizes electronic price tags are used.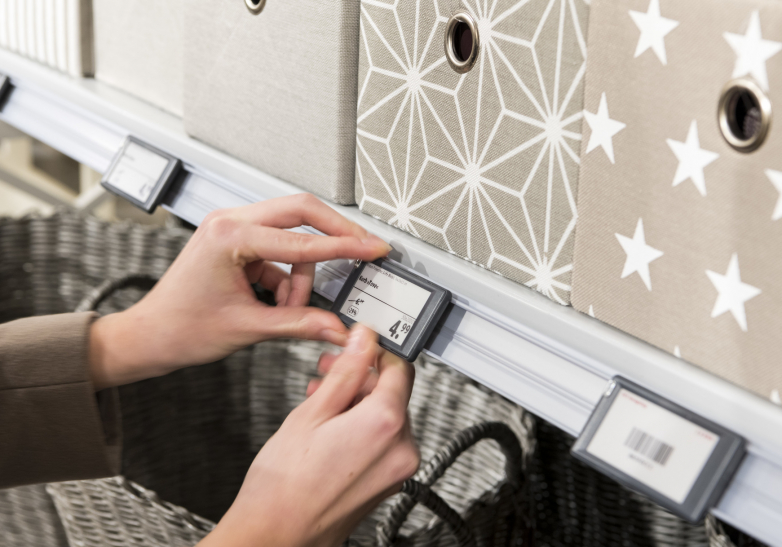 With the car price manager by umdasch, the vehicle prices always correspond to current offers. What used to be a manual exchange task for the dealer, is no longer a task to be undertaken.
Advantages:
Elimination of manual yehicle data information maintenance
Quick and easy updating of prices
Location of cars on the site
Outdoor use: water resistant & heat/cold resistant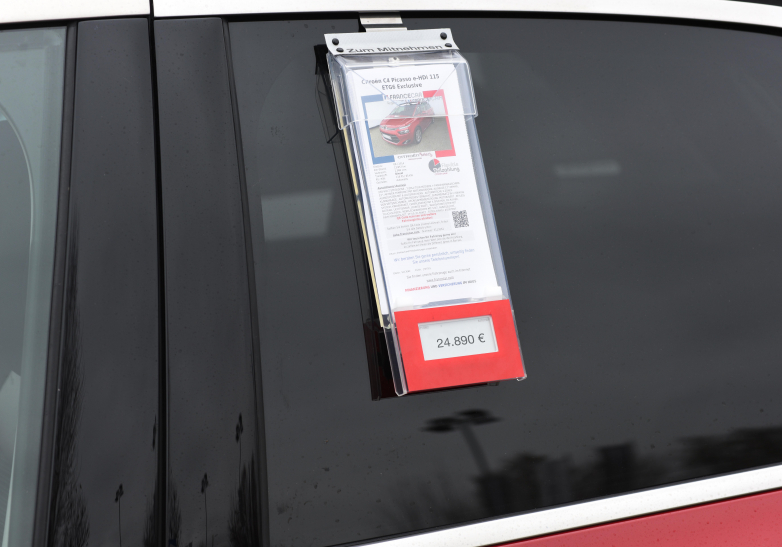 The modern room signage of today: The Room Signage by umdasch offers the possibility to make room reservations on electronic tags. With the help of links to common calendar systems, such as Microsoft Outlook, room reservations can be entered quickly and easily. The advantage: last-minute updates and reliable orientation always at the current status.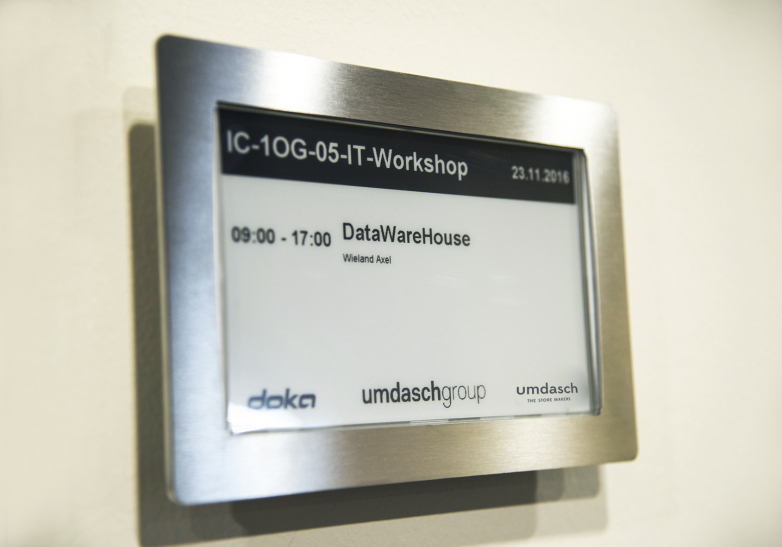 With the eShelf Suite we connect your enterprise resource planning system with the ESL labels. Various ESL manufacturers are connected to the umdasch eShelf suite. The software thus enables the efficient central management of your ESL infrastructure.