EuroShop 2020
umdasch - there from the beginning!
umdasch The Store Makers will be presenting new perspectives for the retail of the future on a stage of over 900 square metres at this year's EuroShop in Dusseldorf from 16 to 20 February (Hall 12, Stand C55). Integrity and connection are not only embodied by the architecture of the sensational trade fair stand. The latest innovations for all branches of the retail industry and much more are also on the agenda!
Exhibition stand as a stage
Ground-breaking for the stationary retail and the worlds of experience of the future, umdasch's Store Makers show countless possibilities of how retailers can successfully present themselves in the future at EuroShop 2020. It's no secret that staging is not only a matter of choice, but has become an obligation. But umdasch thinks one step ahead and puts it in the center of their exhibition stand: architecturally accentuated and cosmopolitan, holistically unified and yet structured. The stand design was created by the Swiss architects DOBAS.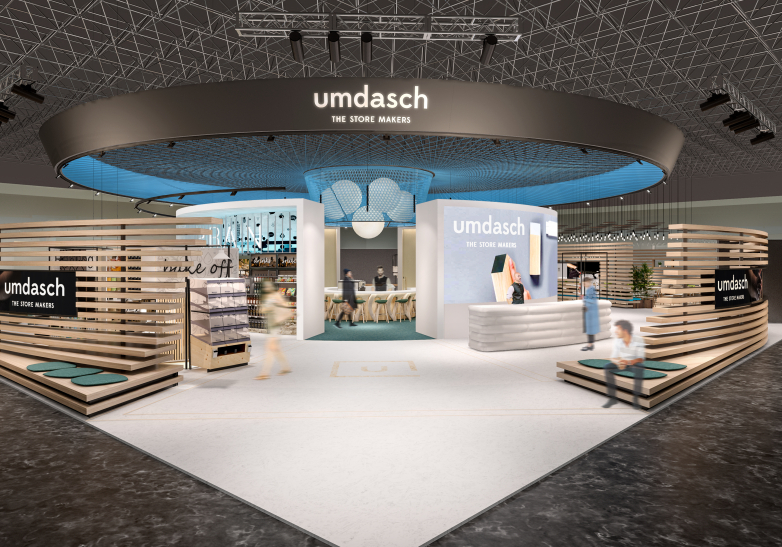 Even from the outside, visitors get a first glimpse of the stand through semi-transparent wooden slats. Its radial floor plan stands for the comprehensive solution provider umdasch and leads the guests to the exhibition area via a generously designed entrance area. In a circular tour, the visitors discover the success components of future retail. Finally, a roof consisting of around ten kilometres of tensioned ropes embodies the networking of the Store Makers' product range, which leads to successful solutions at the point of sale. The network closes as a symbol of the cycle and represents a place of return: for customers who become part of a brand - and thus make the stationary stores what they should be: successful stores.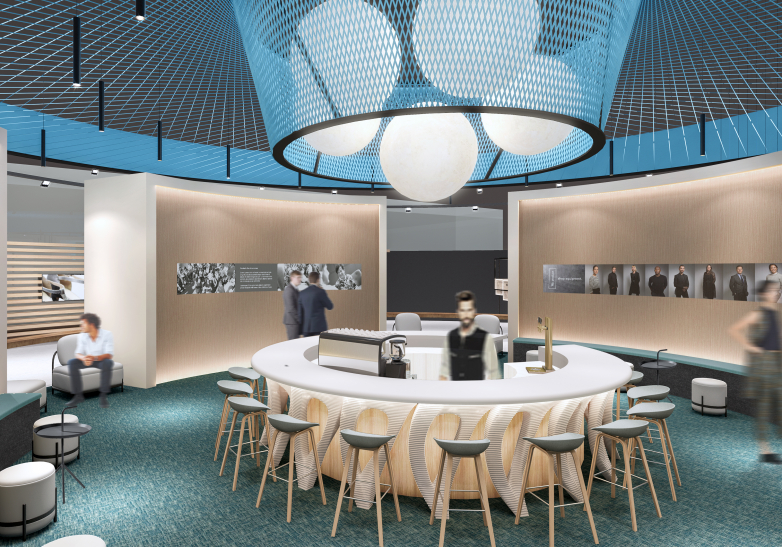 The fair has been held every three years since 1966 - and umdasch has been part of it from the very beginning. In 2020, the Store Makers will once again be on site from 16 to 20 February and will showcase exceptional solutions in the world of retail. At a stand of over 900 m2 umdasch will present innovative ideas for the retail trade of the future in hall 12, stand C55.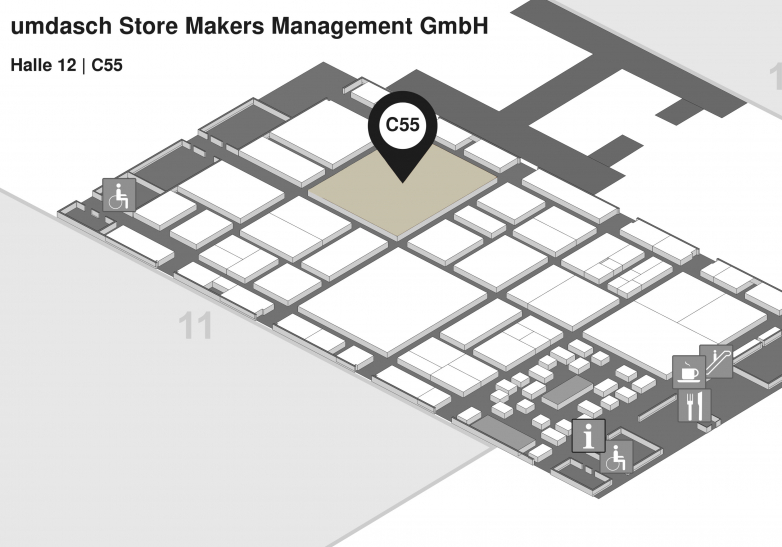 Our partners & sponsors at EuroShop 2020
We are looking forward to seeing you!
For ticket vouchers or a personal appointment, please contact