UV-C Fitting Room
Bring back consumer confidence in your store!
People go into shops to feel and experience products with all their senses. However, the joy of lingering and shopping at the point of sale has been drastically curtailed by the worldwide Covid-19 pandemic. With the umdasch UV-C Fitting Room, you can enable your customers to try and test your products without worries, especially in times of the highest hygiene and safety requirements. Create additional confidence in your products and your store!
Maximum safety and flexibility
The umdasch UV-C Fitting Room allows a quick, safe and sustainable disinfection of all clothing and surfaces in the changing room. With the UV-C light used, 99.9% of bacteria and viruses (including Covid-19) are reliably removed.
Bespoke design is possible on request, as well as the adaptation of your existing changing rooms to the UV-C solution.
Besides, the UV-C solution used by umdasch can be used in different areas of application - even beyond the pure cabin solution. For example, there is the possibility of disinfection boxes, which can be used for bags, accessories or jewelry.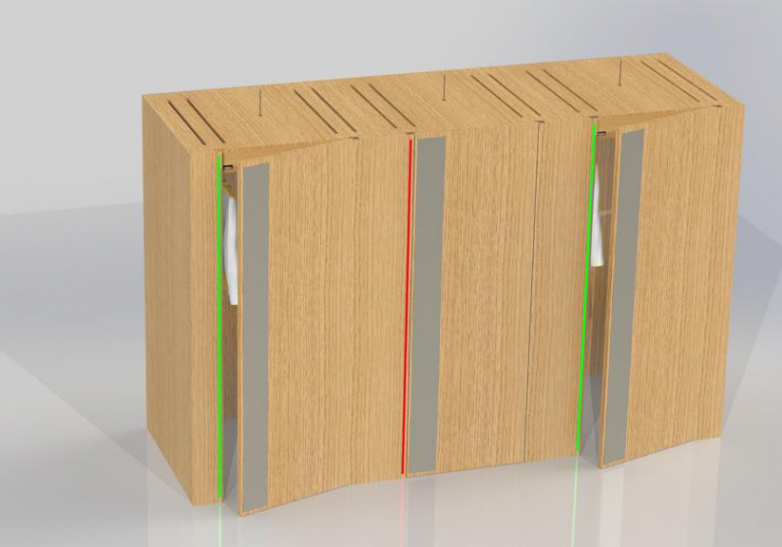 The shop employee starts the sterilization process by double locking the door lock and red light will come on, indicating that the fitting room is not ready to use. As soon as the colour changes to green, disinfection is complete and the fitting room can be entered again.
In case the door is locked from the outside and someone is still in the changing room, a motion sensor and a manual emergency shutdown is integrated, which stops the UV-C radiation for safety reasons.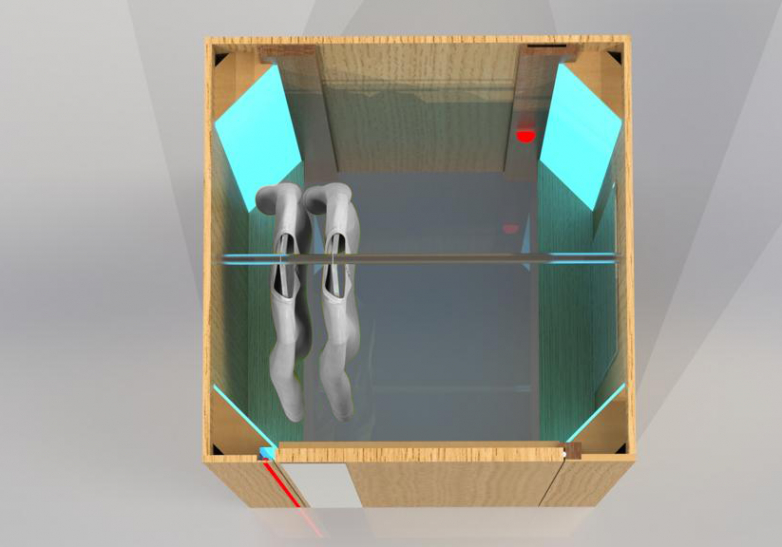 Fast and safe disinfecting of clothes and the whole fitting room (99.9% of all bacteria and viruses - incl. Covid-19)
A sustainable way of disinfection: No chemicals are used, no resources are wasted
Easy handling by the shop staff
Ensuring an absolute clean changing room experience
Creating a new way of consumer confidence
Slick and space efficient cubicle design
Bespoke designs possible on enquiry
Retrofitting options for the umdasch UV-C solution to existing fitting rooms
Implementation of other use cases possible (eg. a disinfection box for handbags, accessories, jewellery)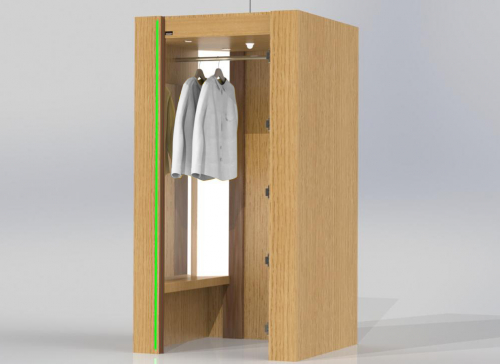 UV-C Fitting brochure
Disinfect clothes, bags, accessories or even jewelry quickly and easily with the UV-C Fitting Room solution.
Get
in
touch!
Patrick Fallmann
General Manager Store Makers Interiors L.L.C*