Retail Cart
In today's retail climate, customers have more experience and want to be inspired, entertained and most of all, want their travel experience to continue to flow into the airport. They also expect the brand or product of their choice to find them at their location, rather than having to search multiple stores and locations. Tailored to solve this issue, umdasch found a solution: The Retail Cart. For large airports, the retail cart is the ideal way to reach more customers who are in a hurry and on the move. The result: an increase in the customer experience and thus more sales.
We design fully mobile sales areas on the chassis of electric vehicles, suitable for your brand and products. The Retail Carts are equipped with all standard functions that you would find in stationary shops, such as POS terminals, display shelves and roller shutters. Additional benefits include a large driver's compartment, an environmentally friendly engine, ergonomic design and low maintenance costs.
The design of your retail cart is freely selectable, to suit your airport or duty-free store. For example, the body can be formed the shape of an airplane, suitcase or cigar, just as you wish.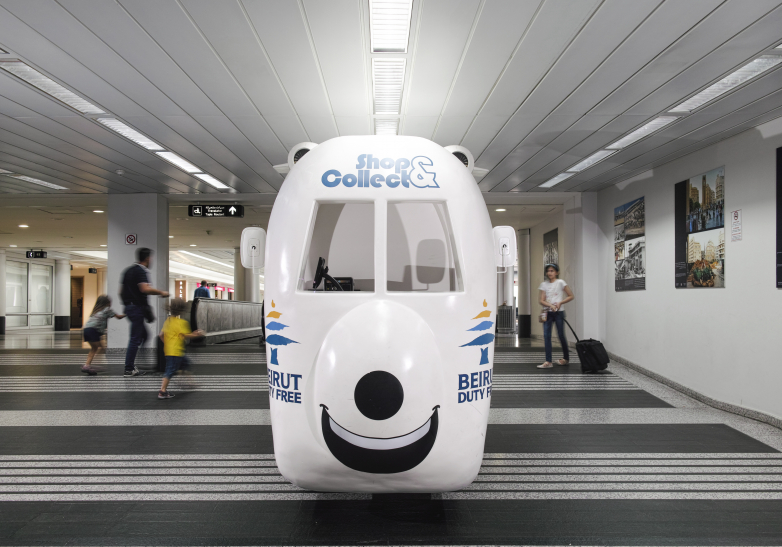 - Individually designable
- Size freely selectable
- Movable shelves
- Lockable roller shutter
- POS terminal
- LED lights
- Zero emissions
- Smooth and quiet operation
- Large driver's compartment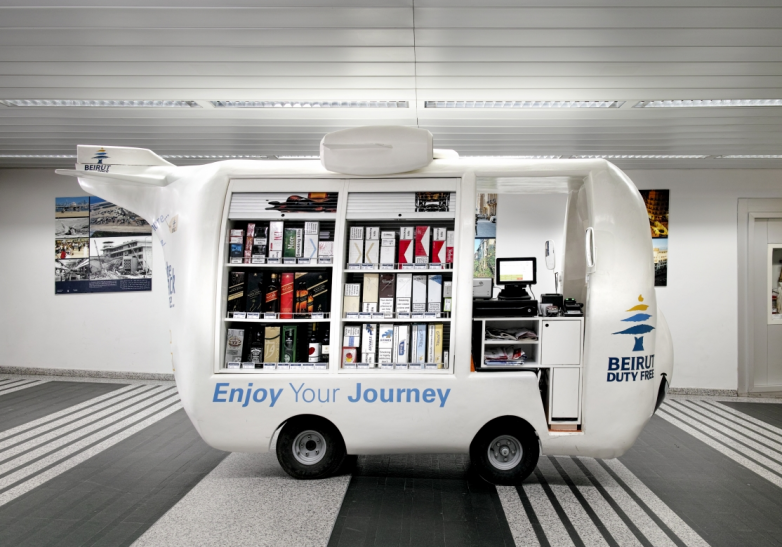 L 3.3 m x T 1.1 m x H 1.9 m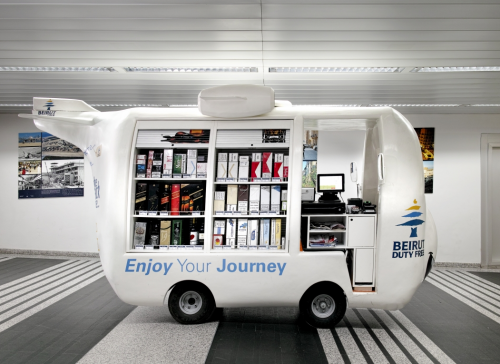 umdasch Retail Cart brochure
Thanks to its flexible use, umdasch's Retail Cart can be used especially in large airport areas to reach more customers who are in a hurry and on the move.