The Basixx Family: Comprehensive shelving solutions for your requirements
All elements of the Basixx Family offer a variety of design options, a flexible click system and ensure efficient space at the POS. With its numerous advantages, Basixx is a must-have for retailers in all sectors – from food retail to DIY stores.
Basixx is a modular shop system that ensures maximum flexibility for typical requirements within the retail sector. Moreover, these basic components also provide proven functionality at an excellent cost-benefit ratio. A variety of back panels are available in metal, wire mesh and wood, so that many applications are covered by the standard version. The panels can be designed as required. The range of shelves is available in various design versions, thereby providing plenty of opportunities for individual design and branding.
Basixx is a modular and flexible platform for shelving systems
The basis consists of double-slit metal uprights
Shelves and supports are slotted in
The back panels are made of sheet metal, wire mesh and wood
Uniform dividing system for sheet metal & wire mesh shelves
U-shaped profile or twin wire front edge for price rails
Complemented by Basixx Fresh, Basixx LED, Basixx Greenshelf and Basixx Light
Accessories: price rails
Basixx Standard
The multifunctional shelving system
Steel tubing uprights in different heights, three different axis widths and freely designed back panels – this and much more characterises our modular shelving system. Together with you, we will find the perfect shelving solution for your product range.
Plugged instead of welded connections are typical for Basixx. This allow quick and easy assembling and disassembling. With the add-on elements of the Basixx Light series, you can easily give your Basixx shelf a new look!
#modular #SteelUprights #IndividualBackPanels #universal #Plug-inSystem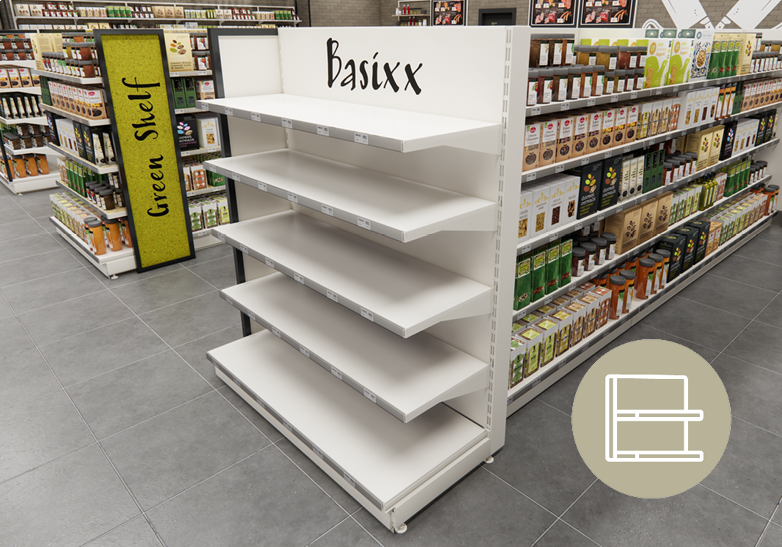 NEU: Basixx Light
The light & smart modular system for your store
You can use Basixx Light as a modular add-on to existing Basixx systems or as a stand-alone shelving system. The shelving system consists of shaped tubes and connection nodes that are plugged together. A back panel is not necessary for Basixx Light – this creates beautifully shaped, free-standing furniture or shelves for wall mounting.
You decide whether the shelves should be made out of sheet metal, mesh or wood. The system can be used as an add-on to the Basixx Standard system with little effort. Give your store a modern design update!
#modular #flexible #tubes #connectionnodes #individualshelves #optionalbackwall #AddOn #StandAlone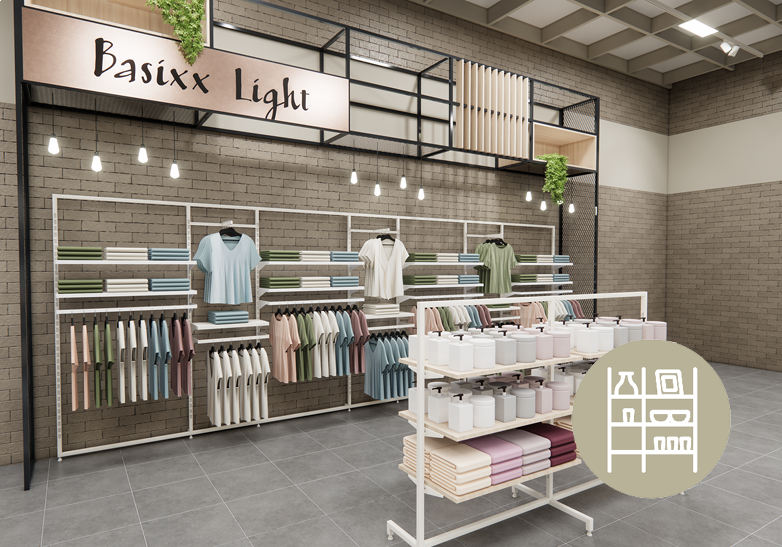 Basixx GreenShelf
The versatile shelf with the best CO2 performance
The Basixx GreenShelf is not only an eye-catcher, but also the shelf with the best carbon footprint. Use innovative, organic materials to present your goods with a high aesthetic appeal.
Use jute, linen, wood wicker, recycled paper, clay panels or planted panels to add creative accents. Nature offers numerous possibilities!
We would be happy to advise you on how to present your products.
#BestCO2footprint #biologicalmaterials #eyecatcher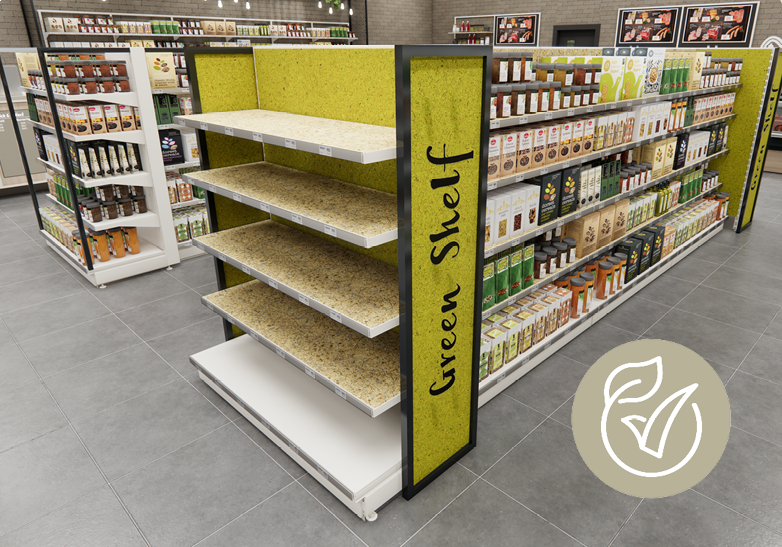 Basixx Fresh
The shelf solution for the presentation of fruits & vegetables
Present fruits and vegetables on the specially designed Basixx Fresh shelf. The inclined stainless steel troughs are adapted to standard crate formats. Holders for price labels and plastic bag dispensers are available as accessories.
The individual parts of the Basixx Fresh shelf are plugged together and not welded or screwed. The shelves are also plugged together using Click-Shelf brackets. This method allows shelves to be assembled quickly and easily, but also to be disassembled again. You can store the individual parts in a space-saving way.
#fruit #vegetables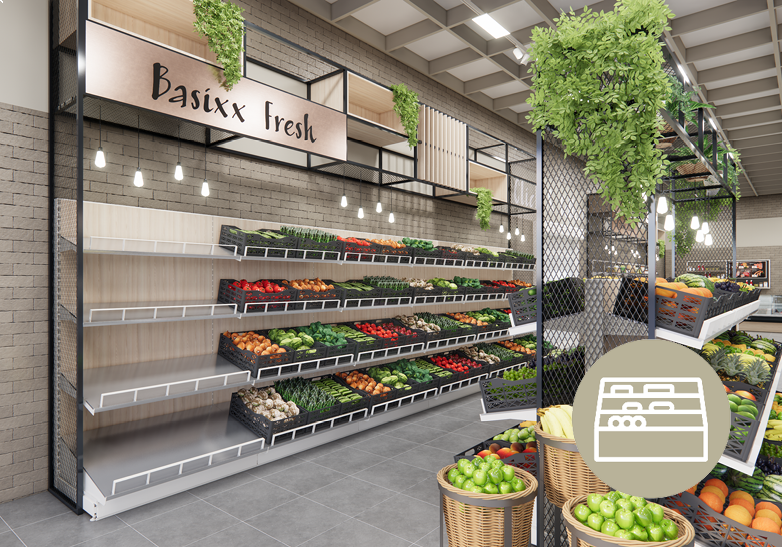 Basixx Family shelves can be complemented with Basixx LED lighting solutions. Deliberate lighting effects create the right mood in the store and can also influence the buying behavior of your customers. Here you can choose between the LED-IN, LED-ON and LED-ON PLUS versions. Details about the respective functionality can be found in the brochure.
The shelves can also be supplemented with price rails or electronic price labels (ESL).
#accessories #BasixxLED #LightingEffects #LEDIN #LEDON #LEDONplus #pricerails #ESL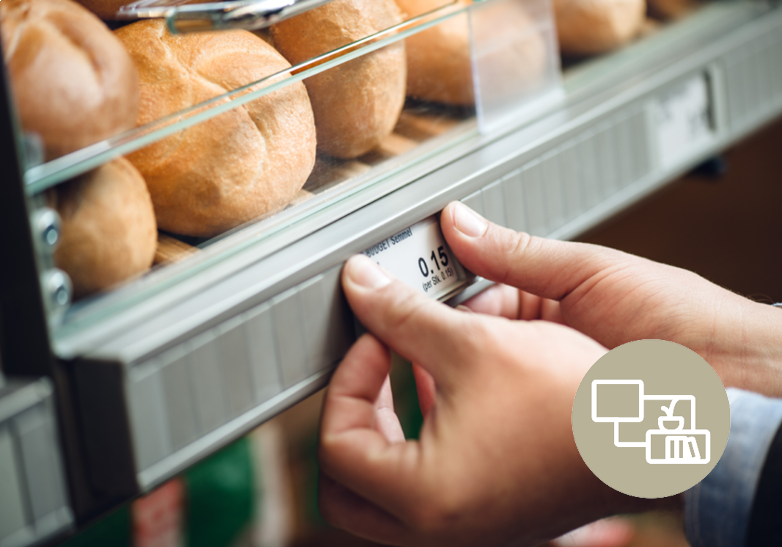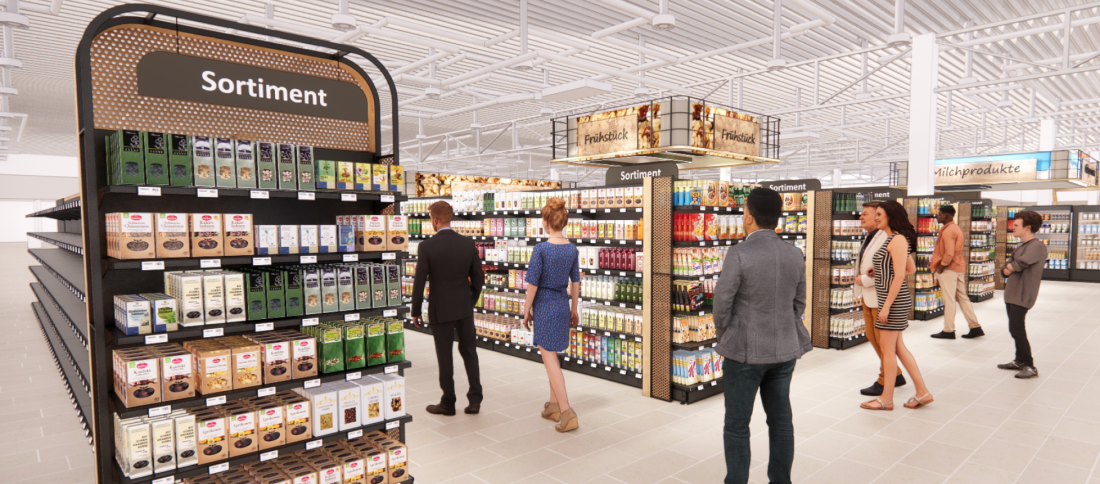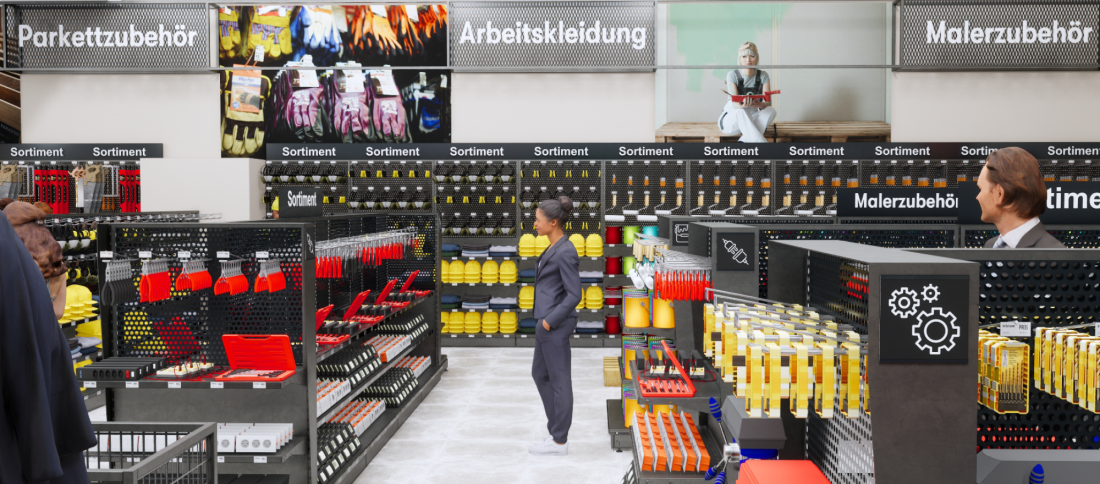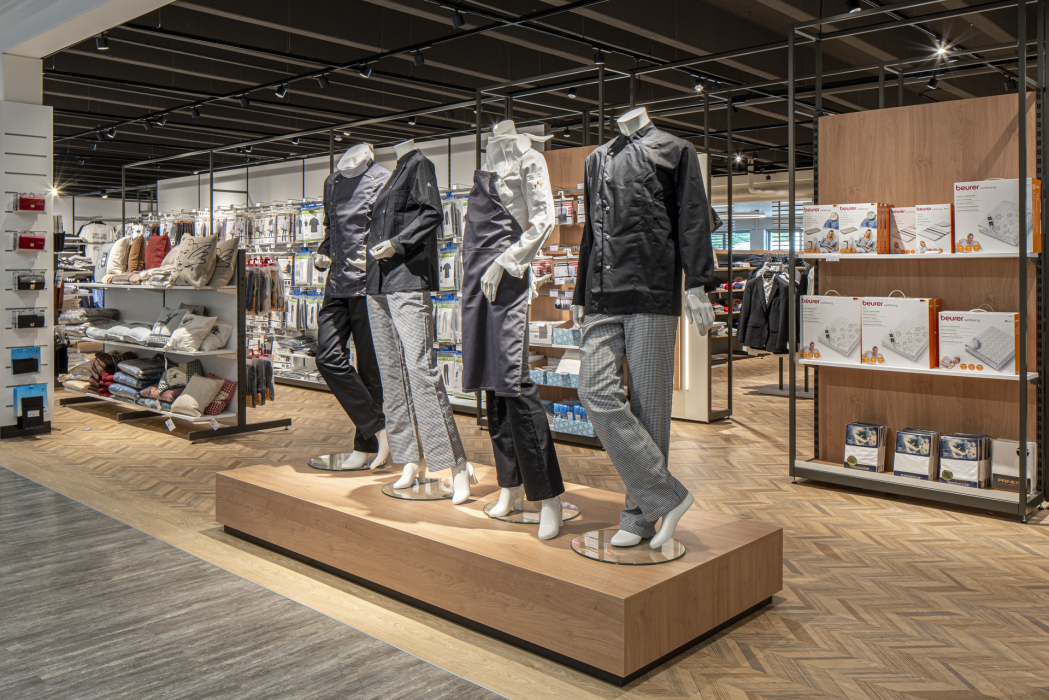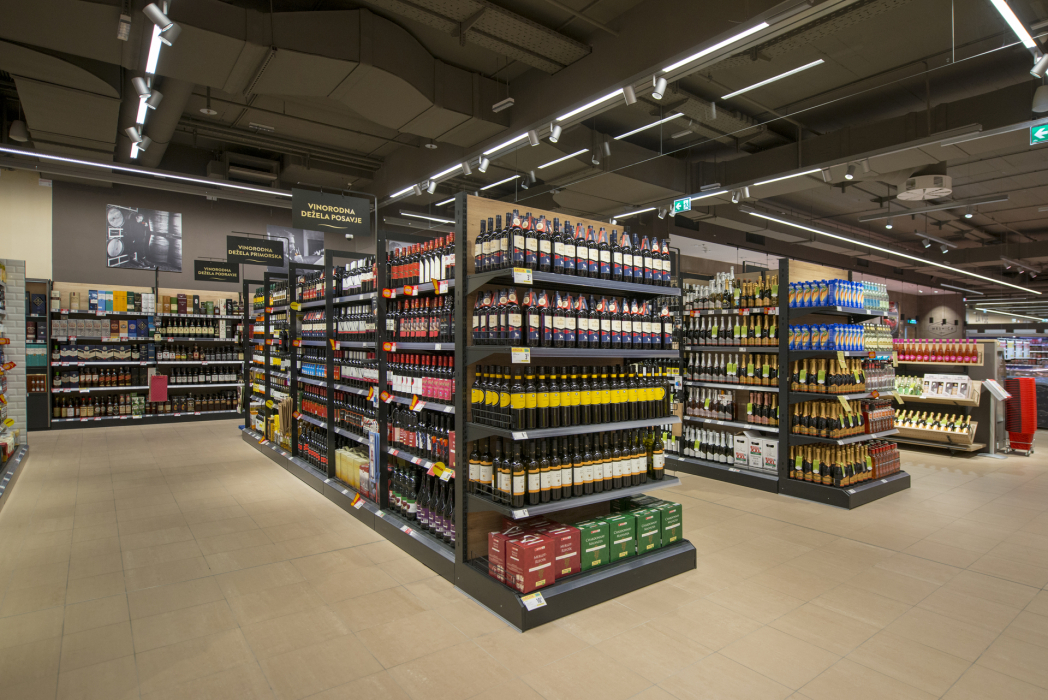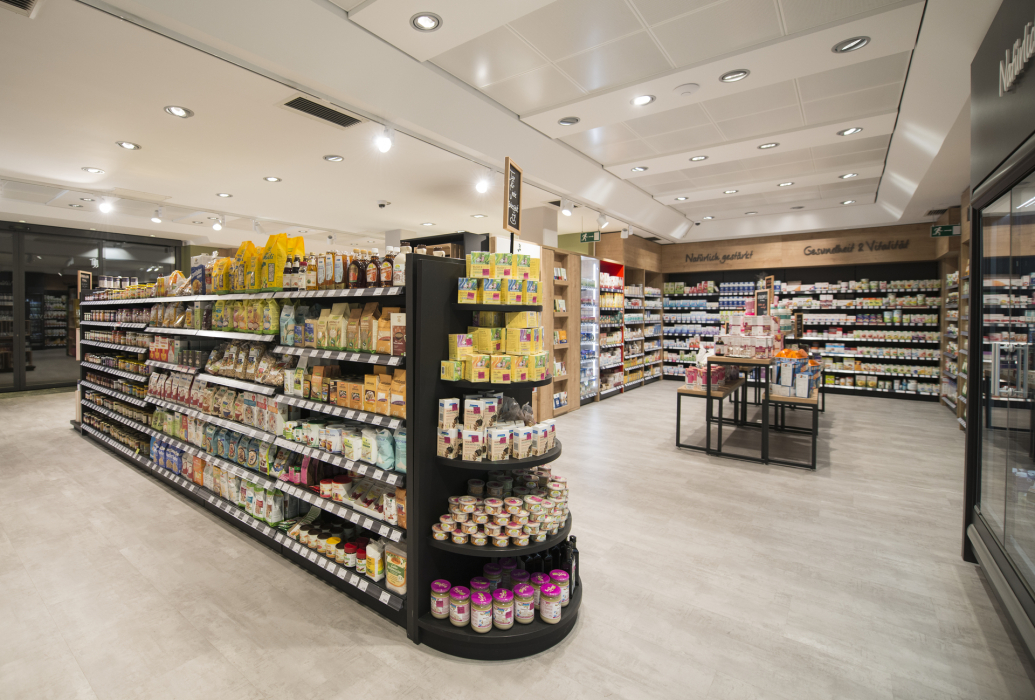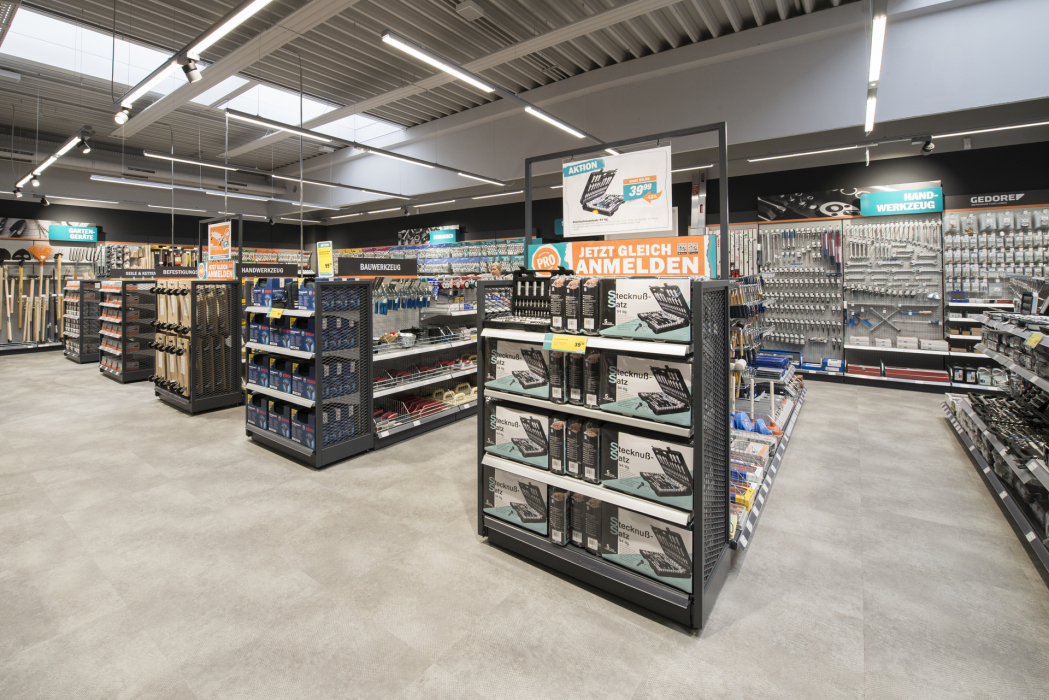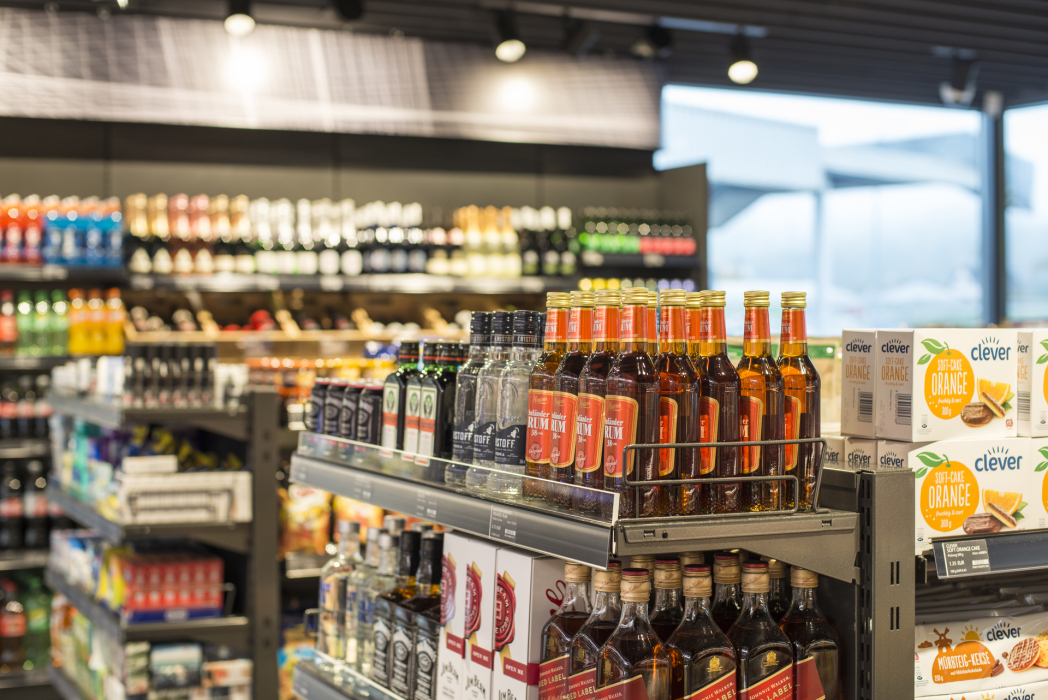 Close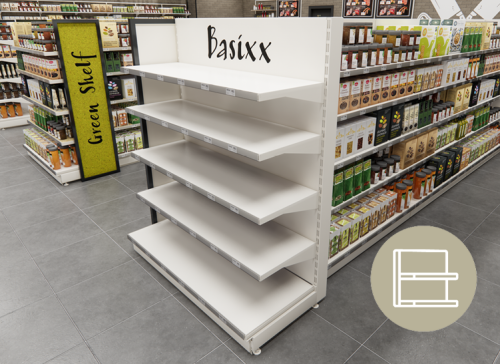 Basixx Family
The shelving systems of the Basixx Family can be designed in a variety of ways, can be used in a modular way and offer a maximum of flexibility for every specific need in retail.